Angle mechanisms
If the design of kitchen furniture includes a corner cabinet, it is worth considering adding a mechanism that will allow the optimal and comfortable use of this cabinet. Rotating mechanisms are nothing more than baskets mounted on a central, vertical bar, which rotates and provides access to all the products at the back of the cabinet. The modern mechanisms used in kitchen furniture allow an innovative and comfortable layout in both small and large kitchens. In both cases, the functionality plays the most important role. Mebel Arts proposes innovative solutions that facilitate the use of the kitchen and perform daily activities in it. To ensure the highest quality to its customers, it has chosen for its use in its furniture the two leading German companies Kesseböhmer and Vauth Sagel.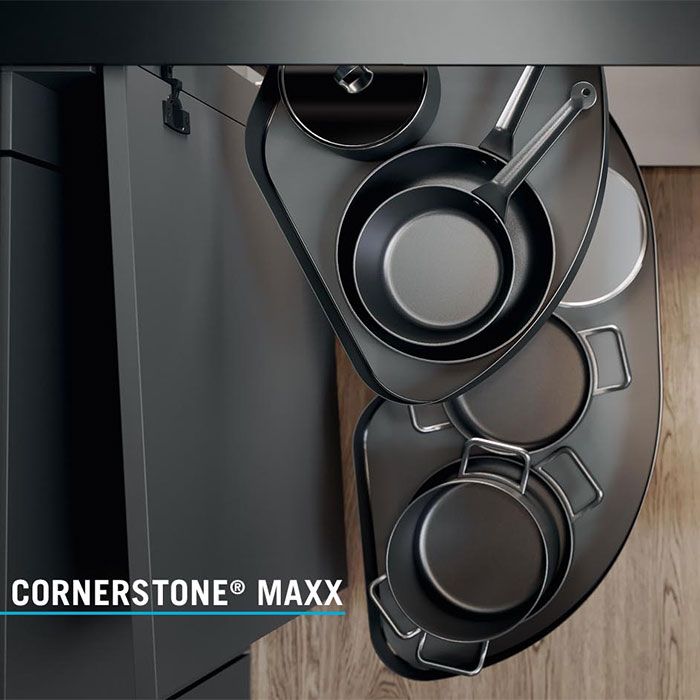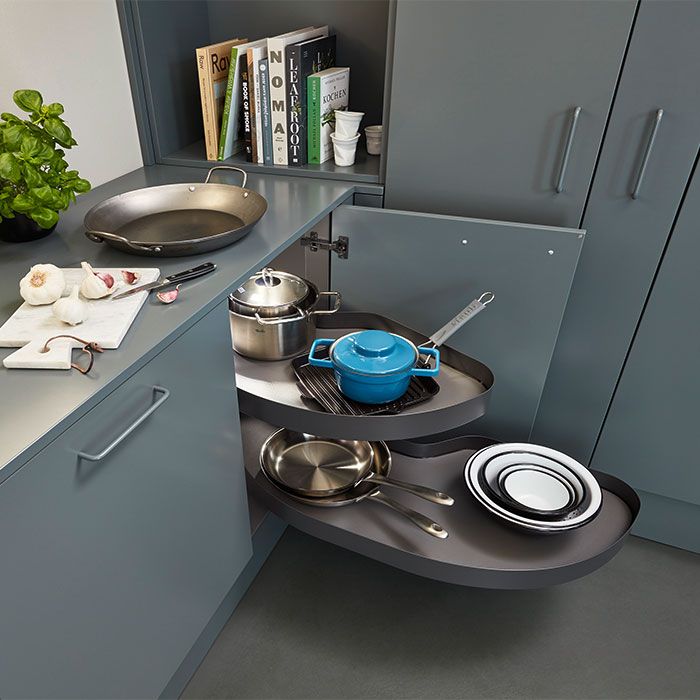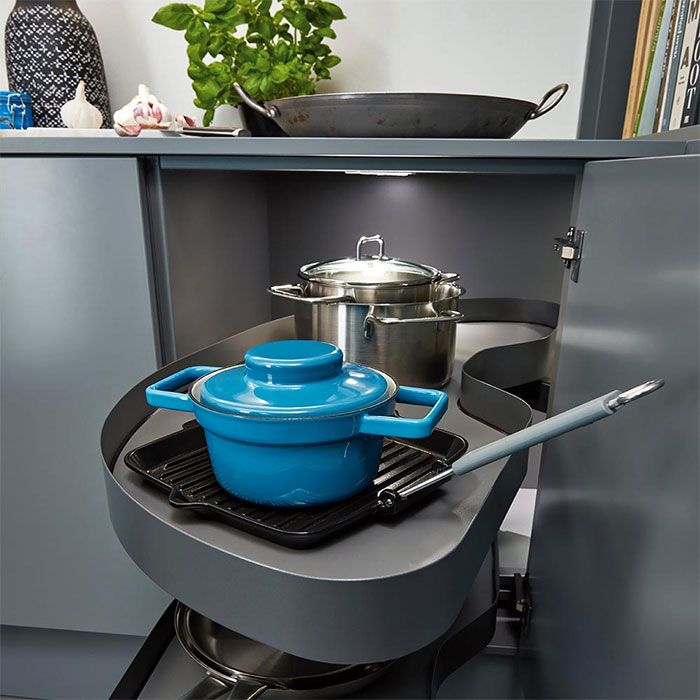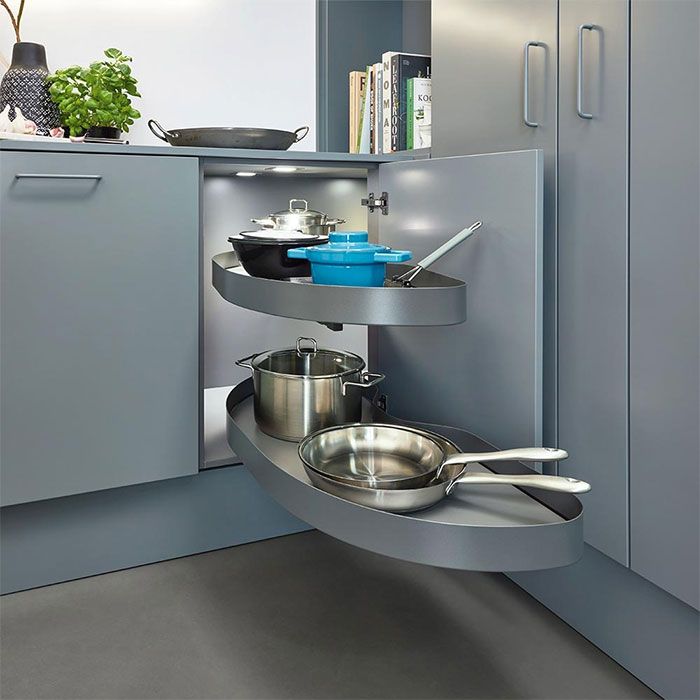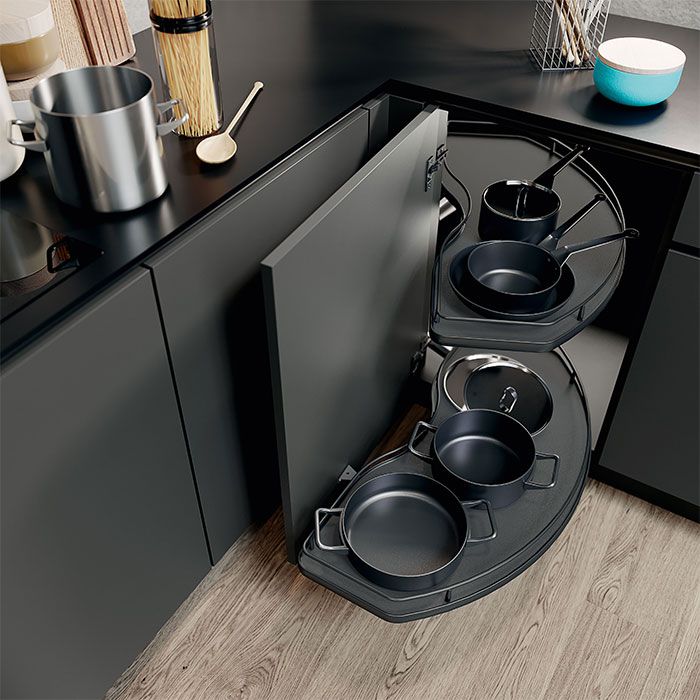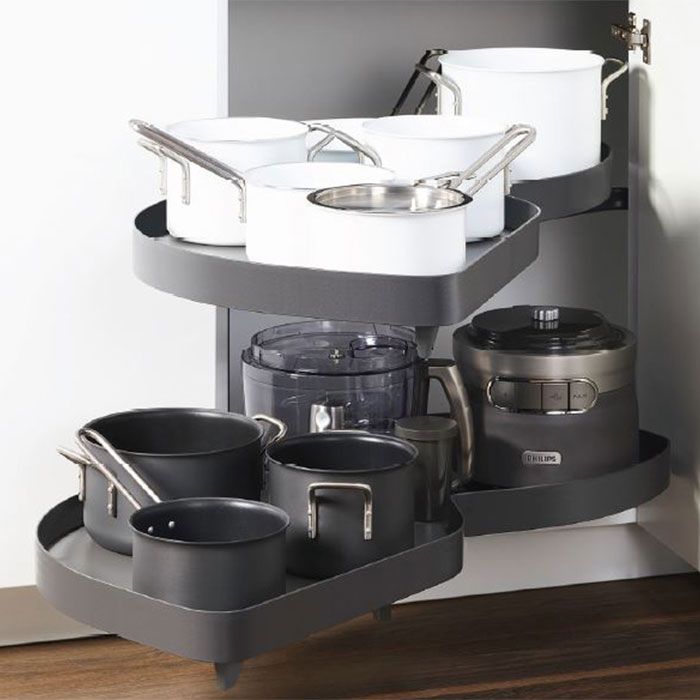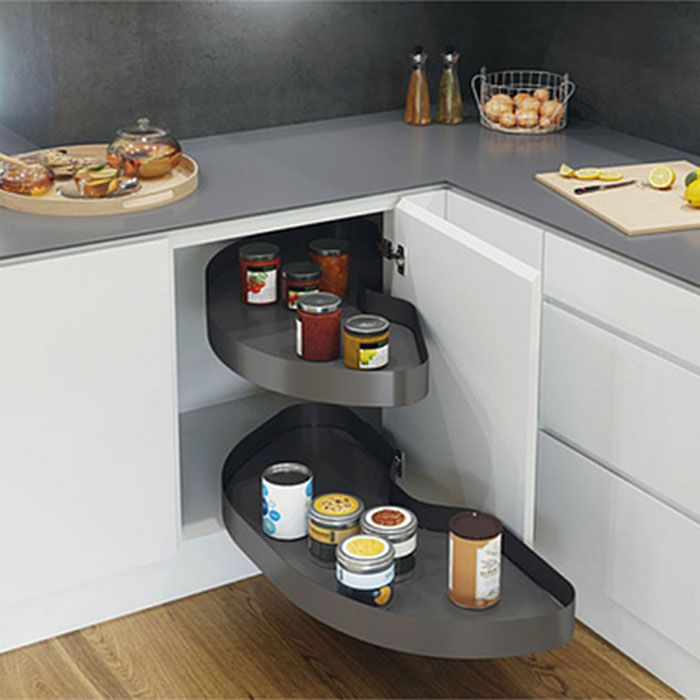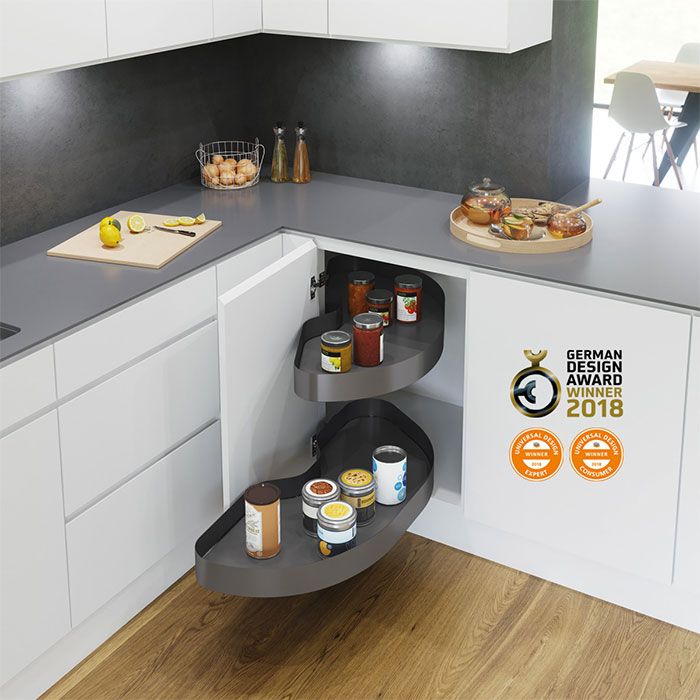 The Vauth-Sagel company believes that corners are very often not exploited properly because they are neglected, so the new Cornerstone corner solution aims at efficient use of storage space, allowing access to all its content.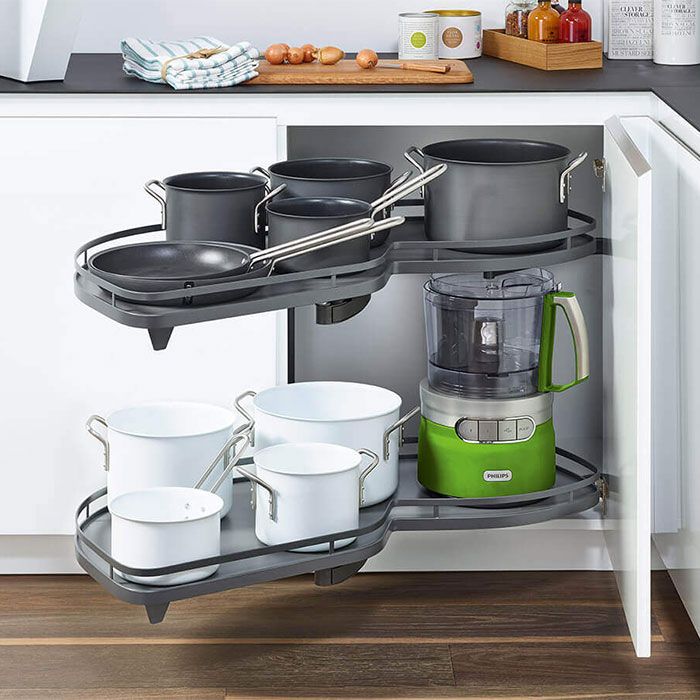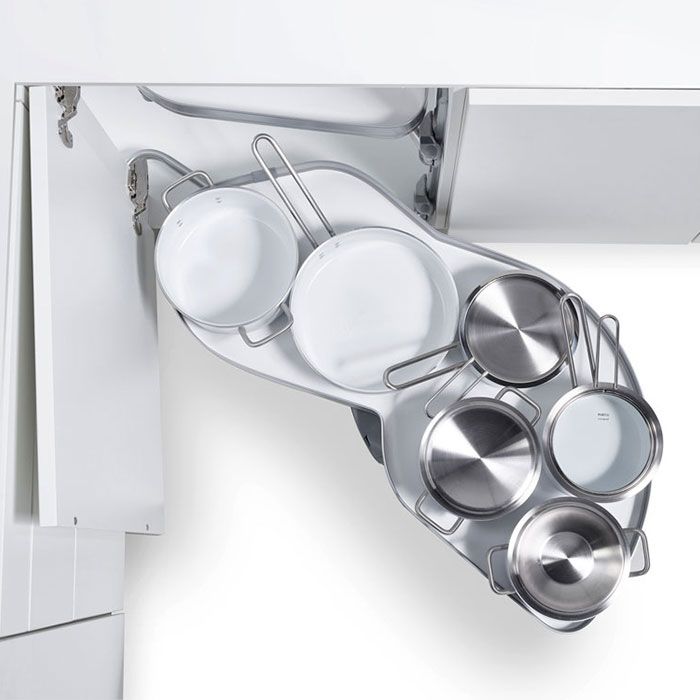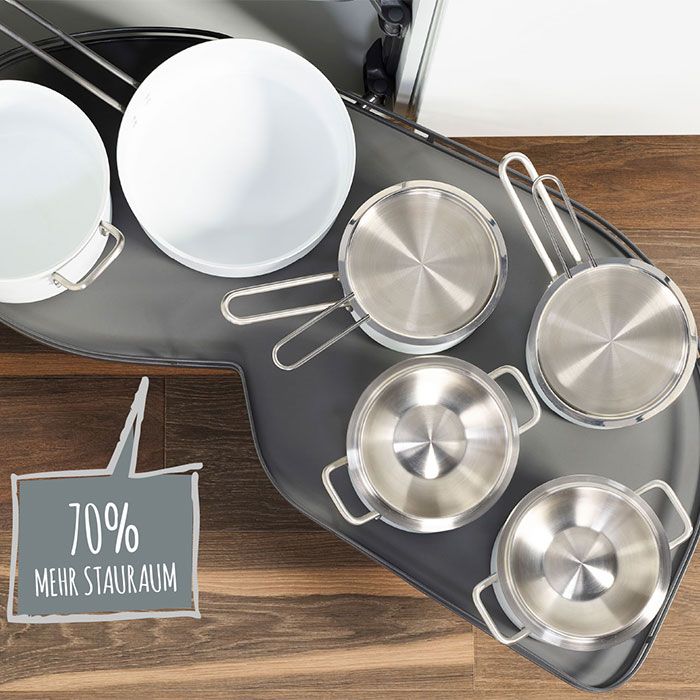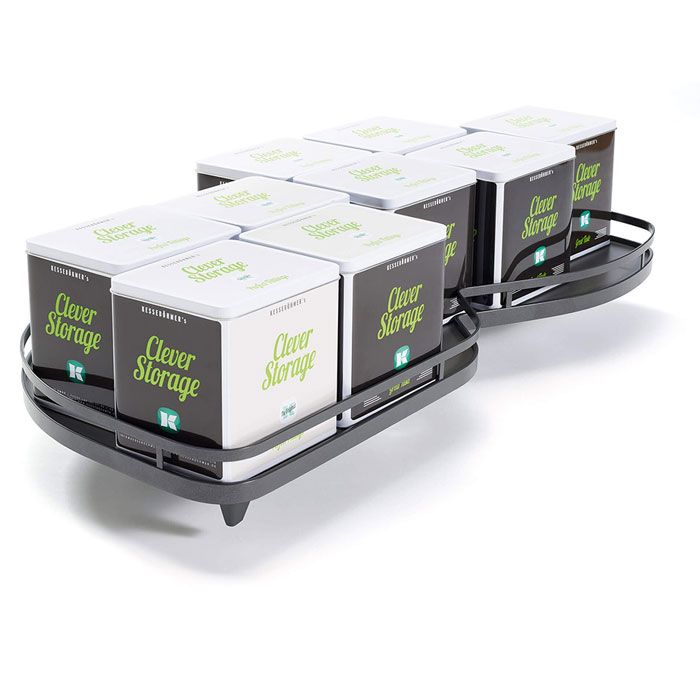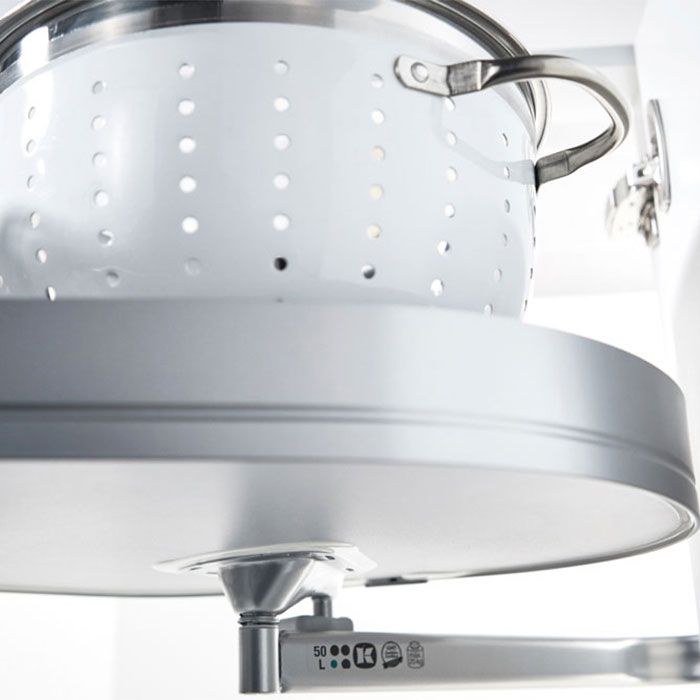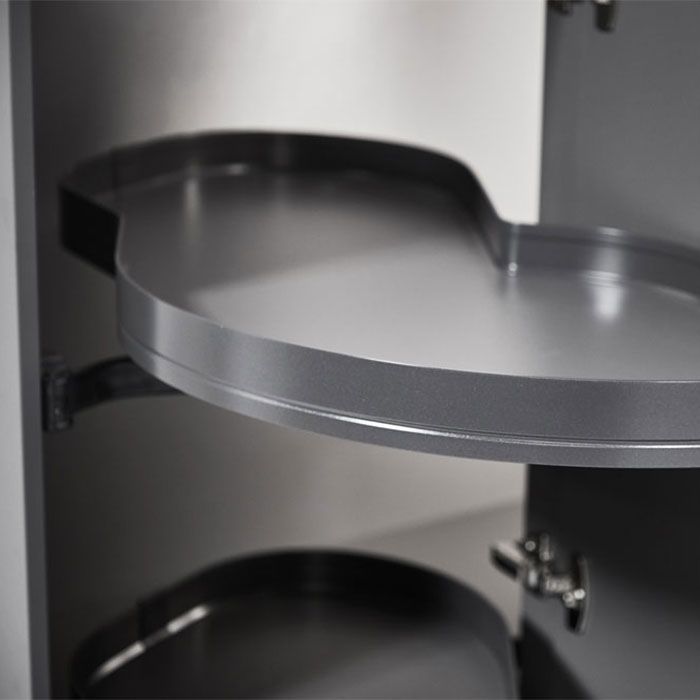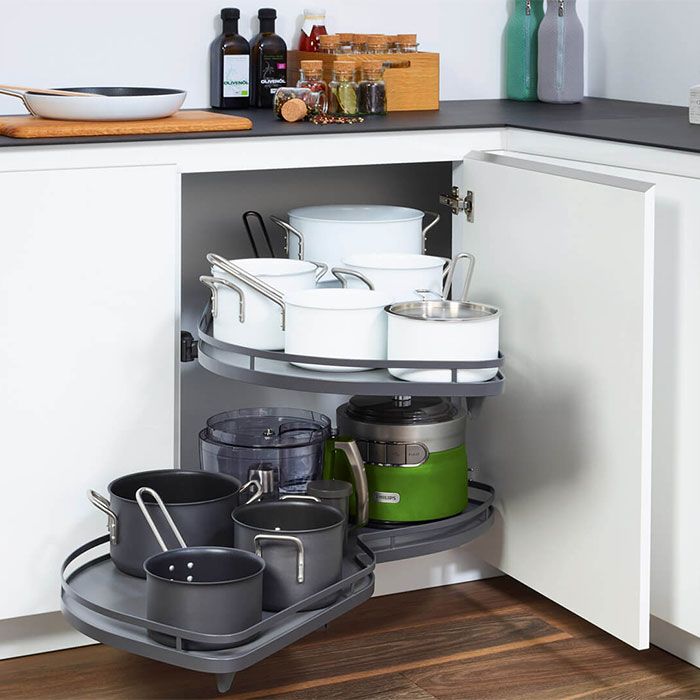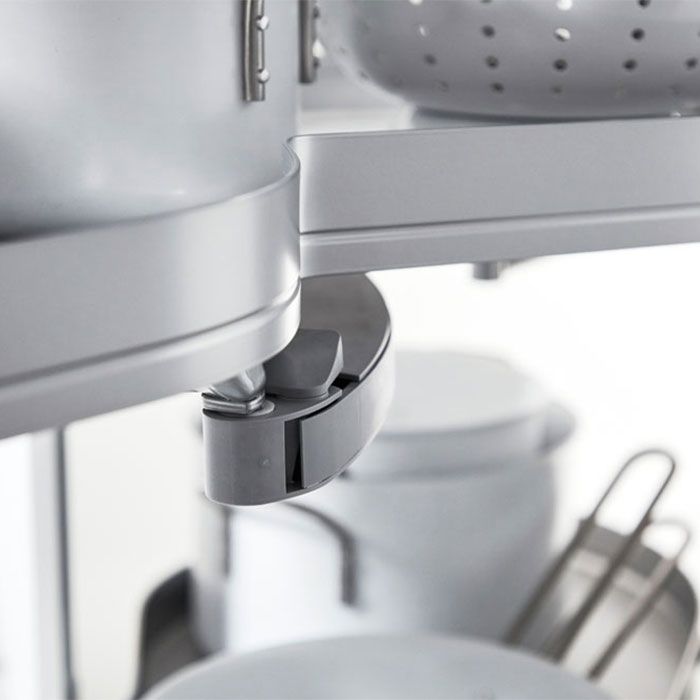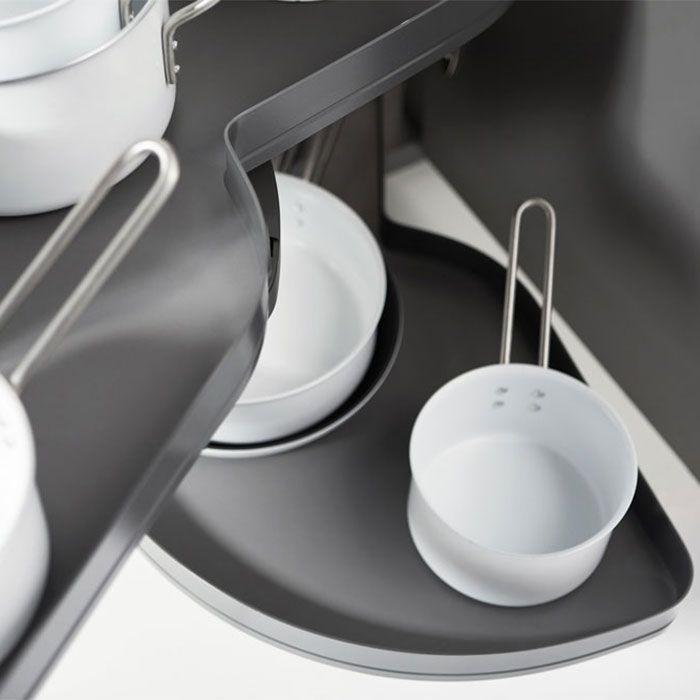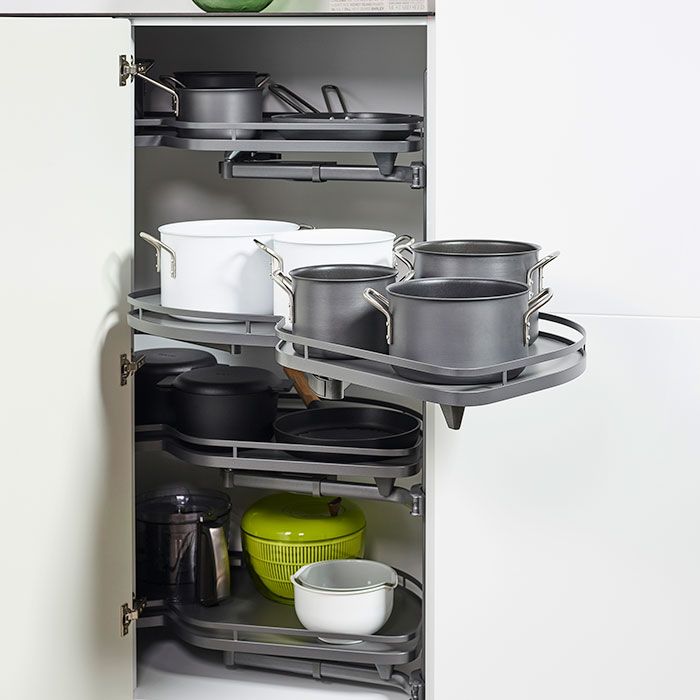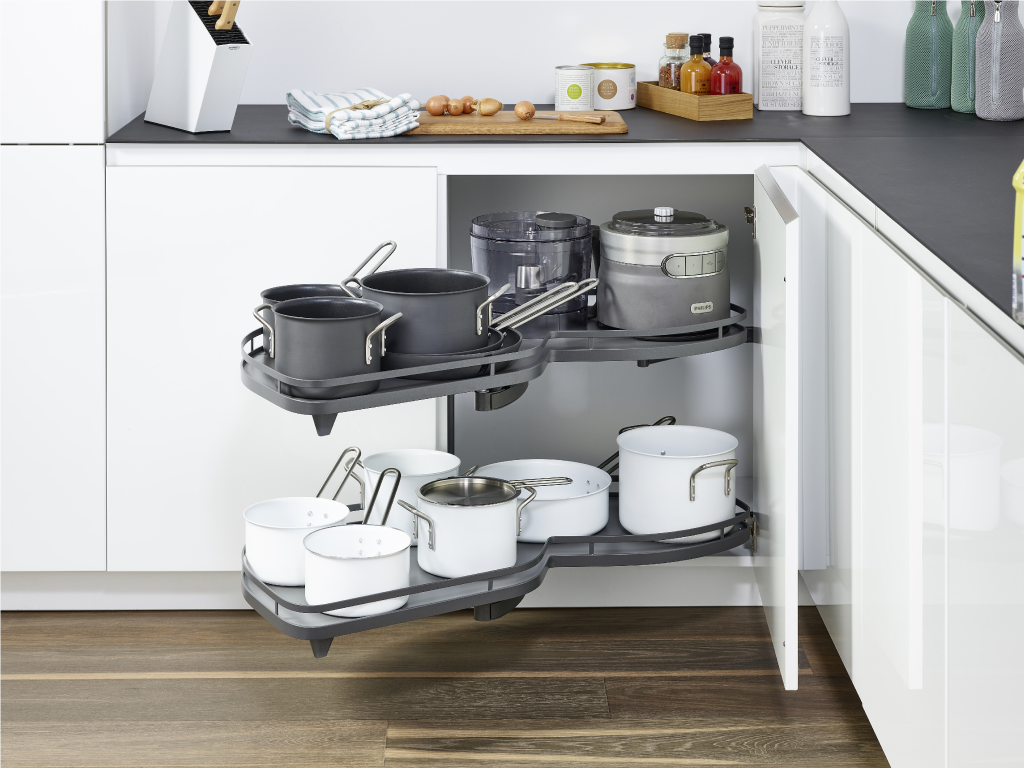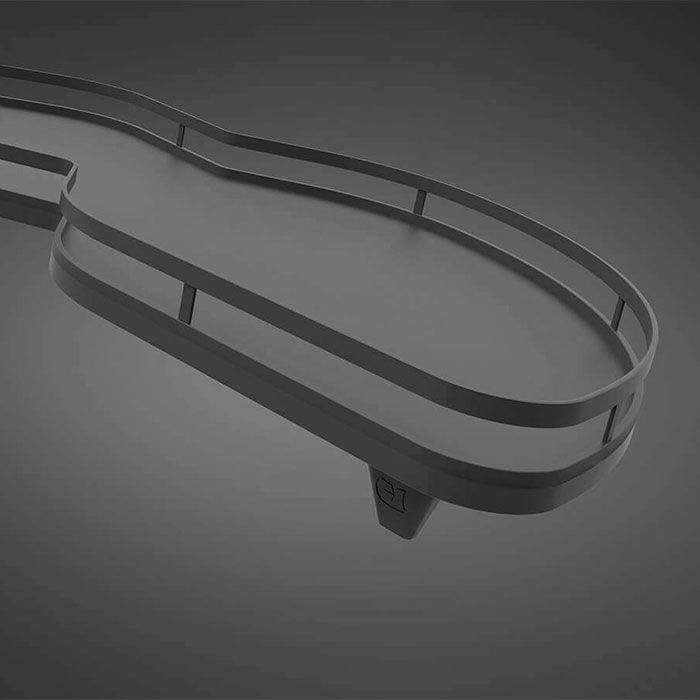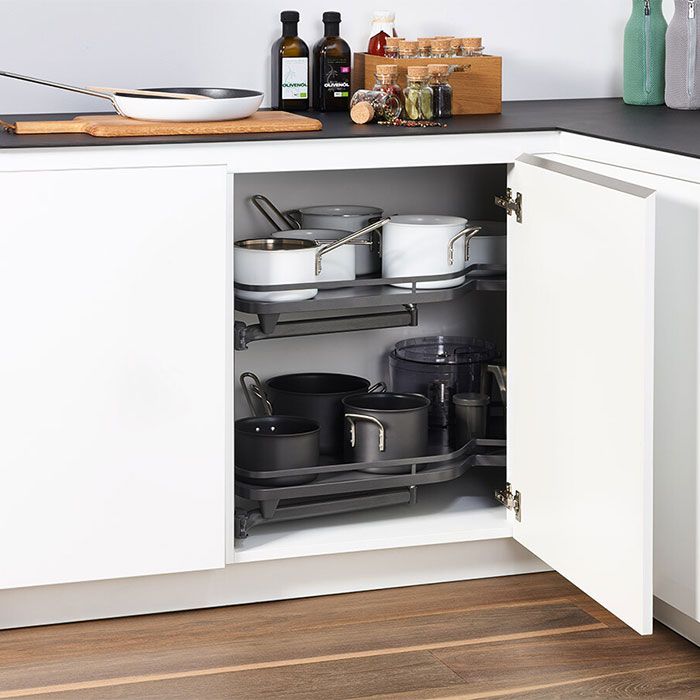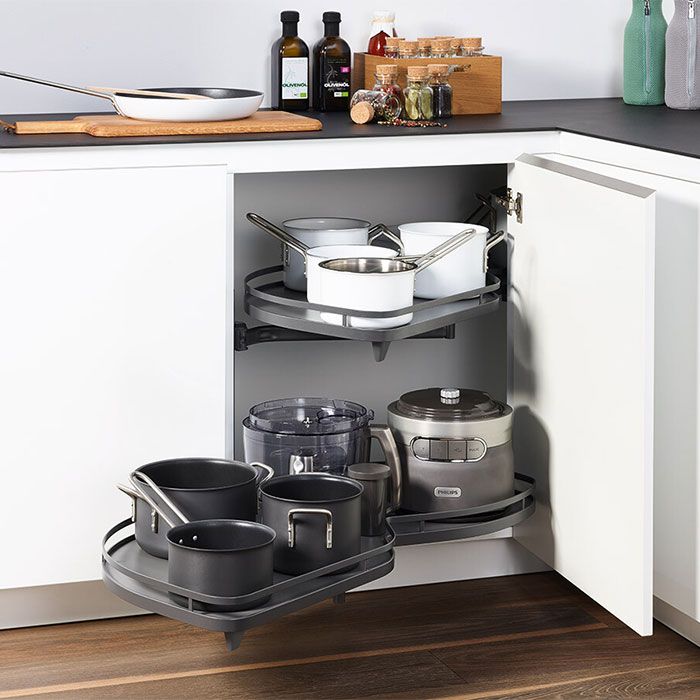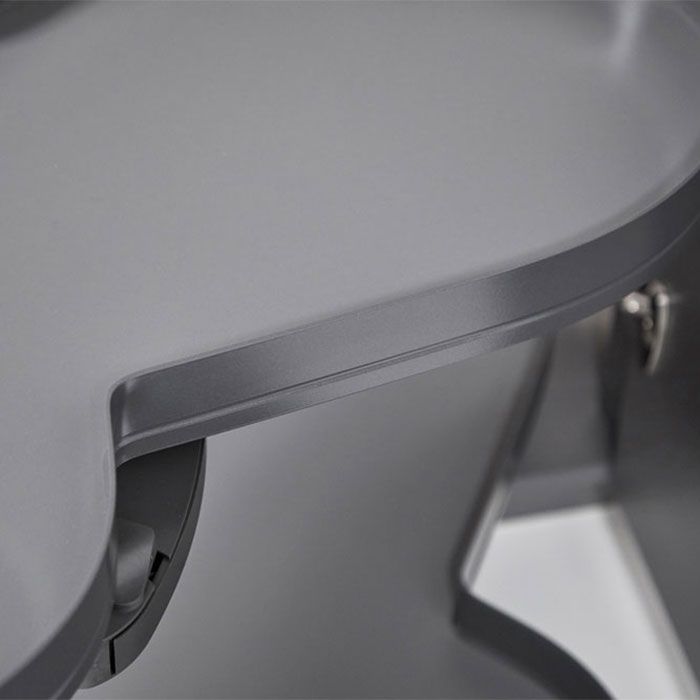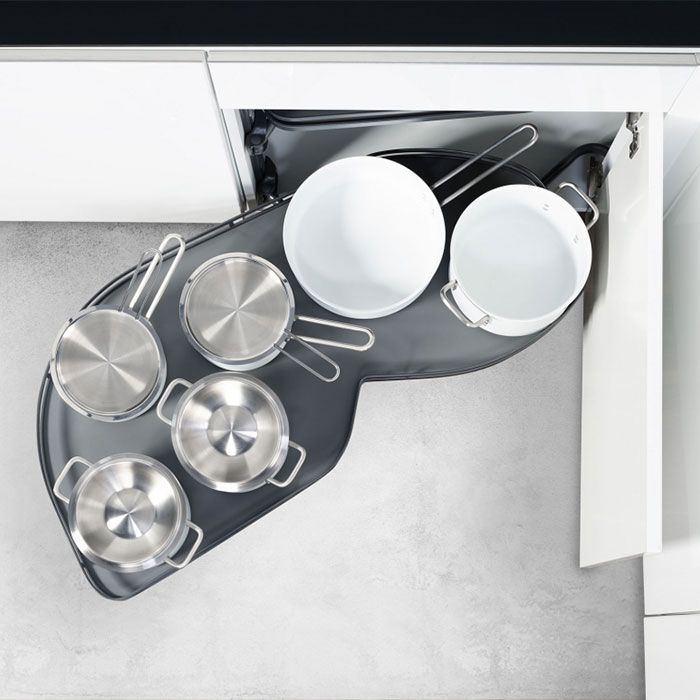 The Le Mans racetrack gave its name to the Kesseböhmer company mechanism which combines an elegant and modern design offering easy access to blind cupboards. The patented four-arm hinge system with soft-close and the Arena Plus shelves ensure smooth opening and closing while keeping the stored items in their place.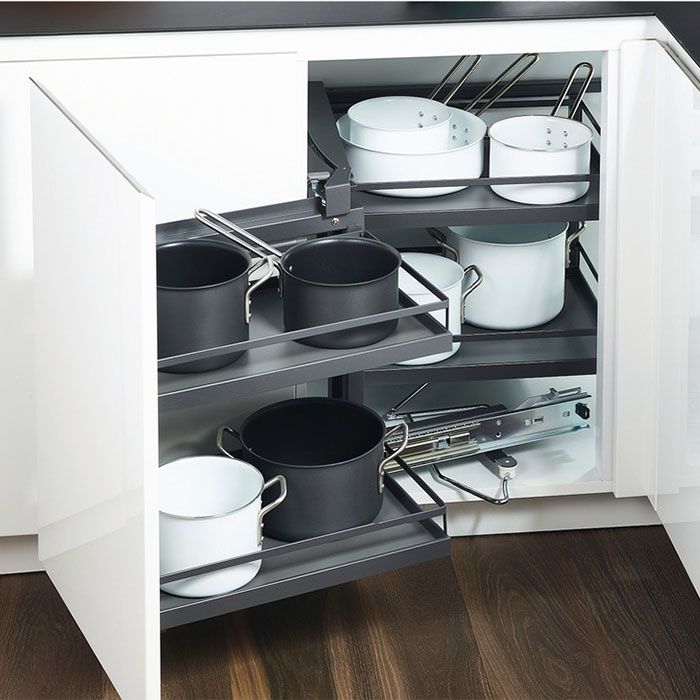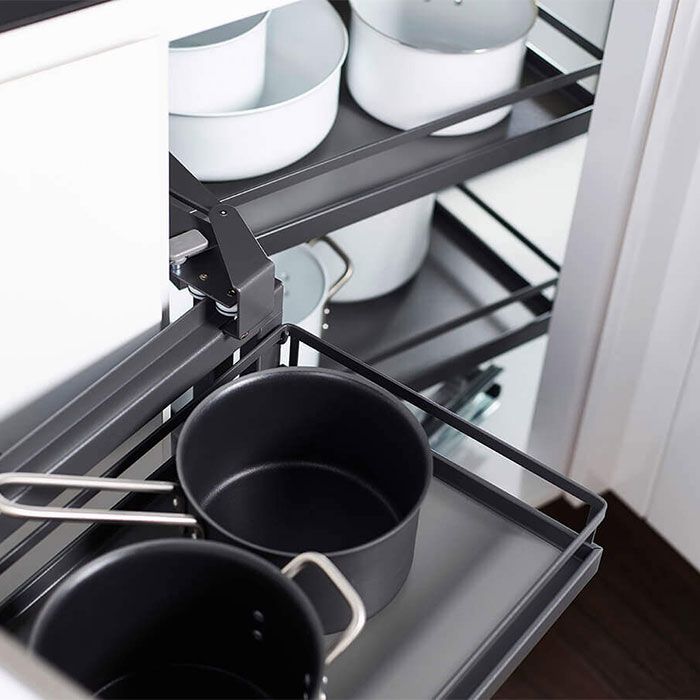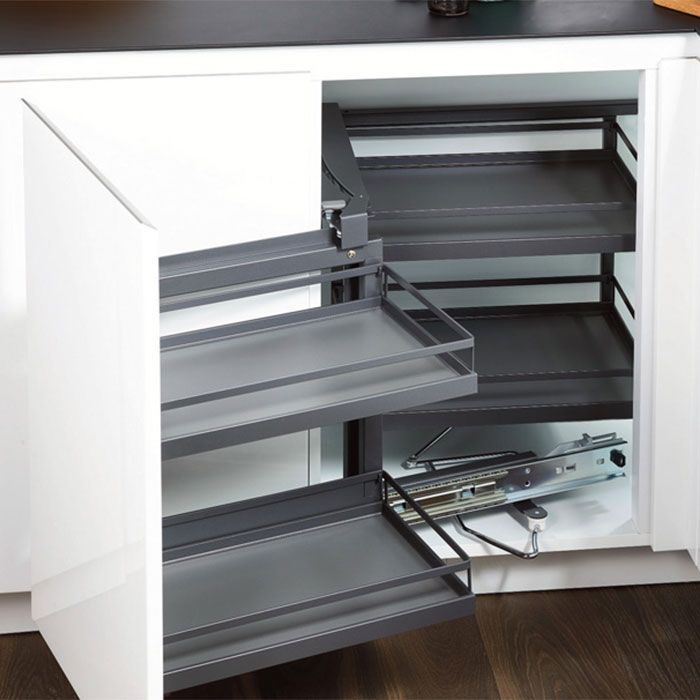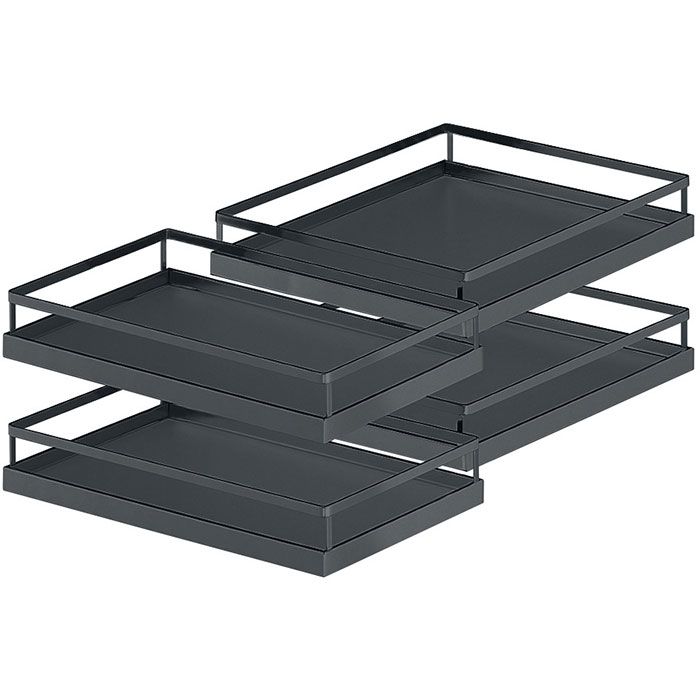 With the Magic Corner mechanism, turn the corner storage into easily accessible shelves. It offers a soft and quiet closure and space with four comfortable baskets. The whole system is easily pulled out and the two front baskets rotate sideways while the rear ones move simultaneously to the opening of the compartment.