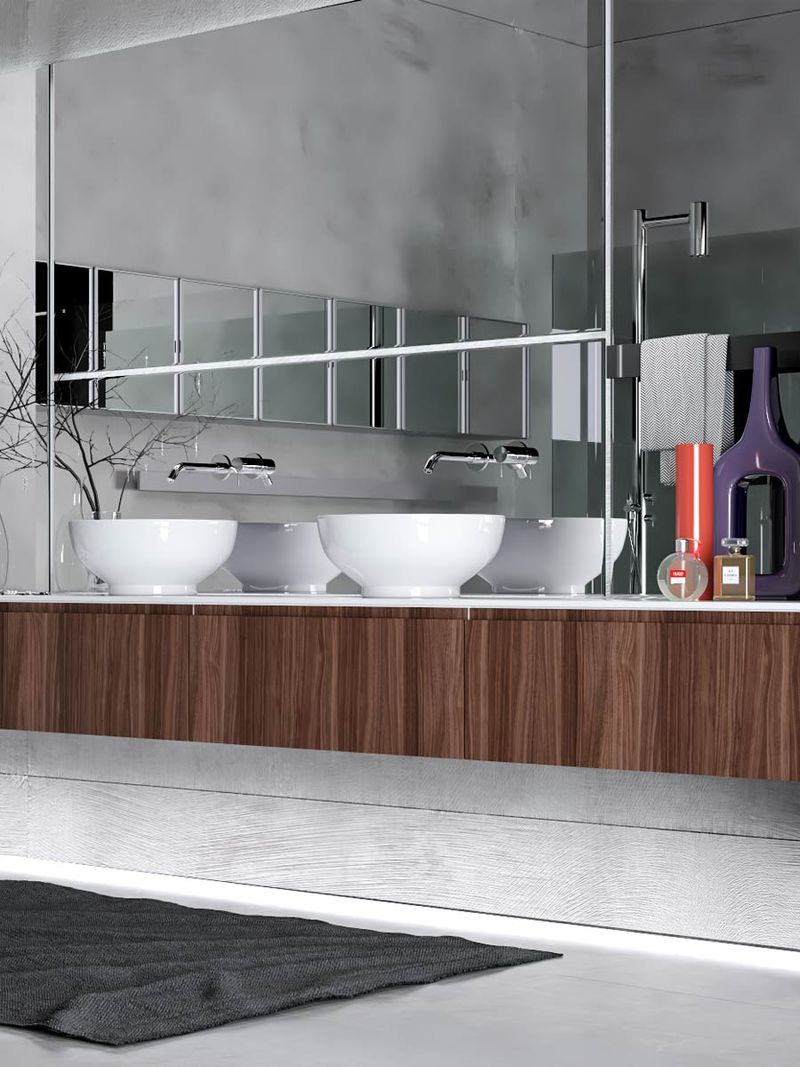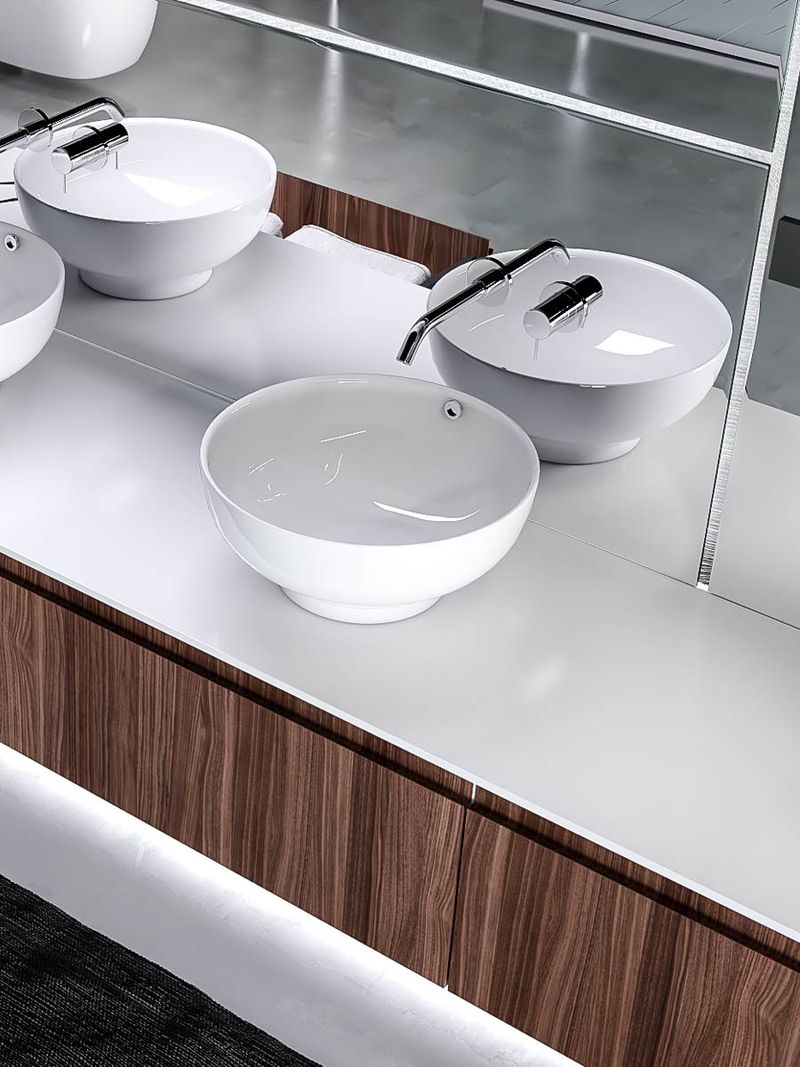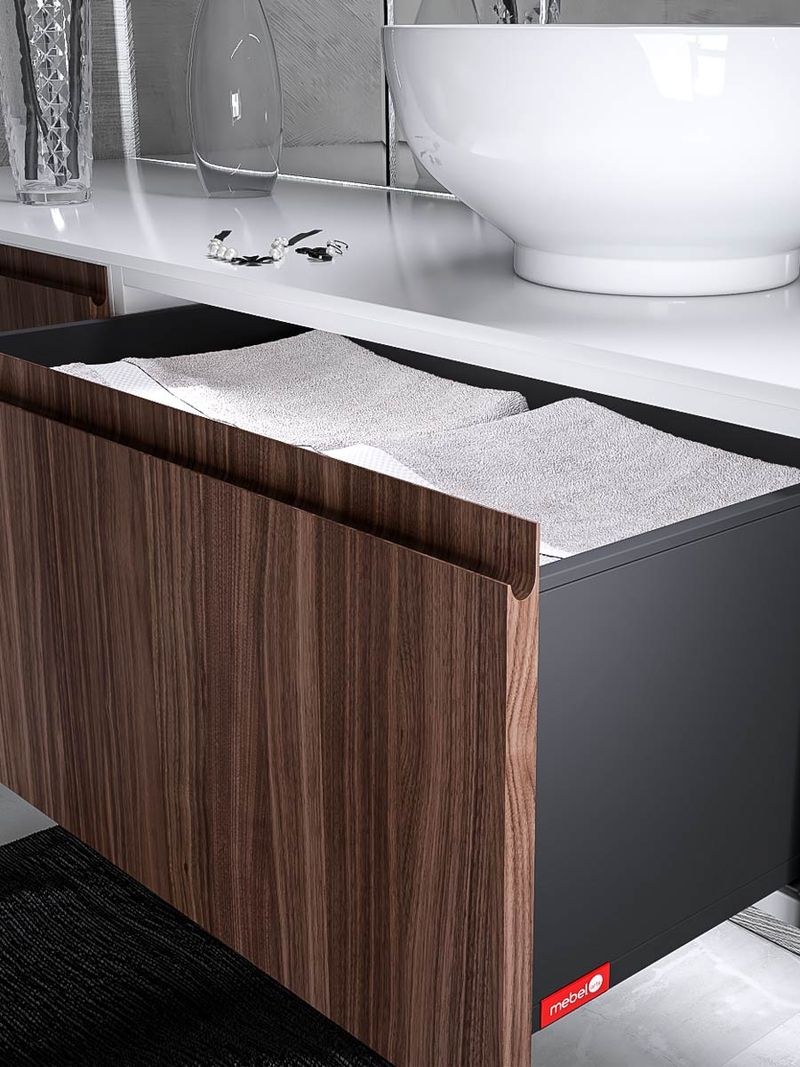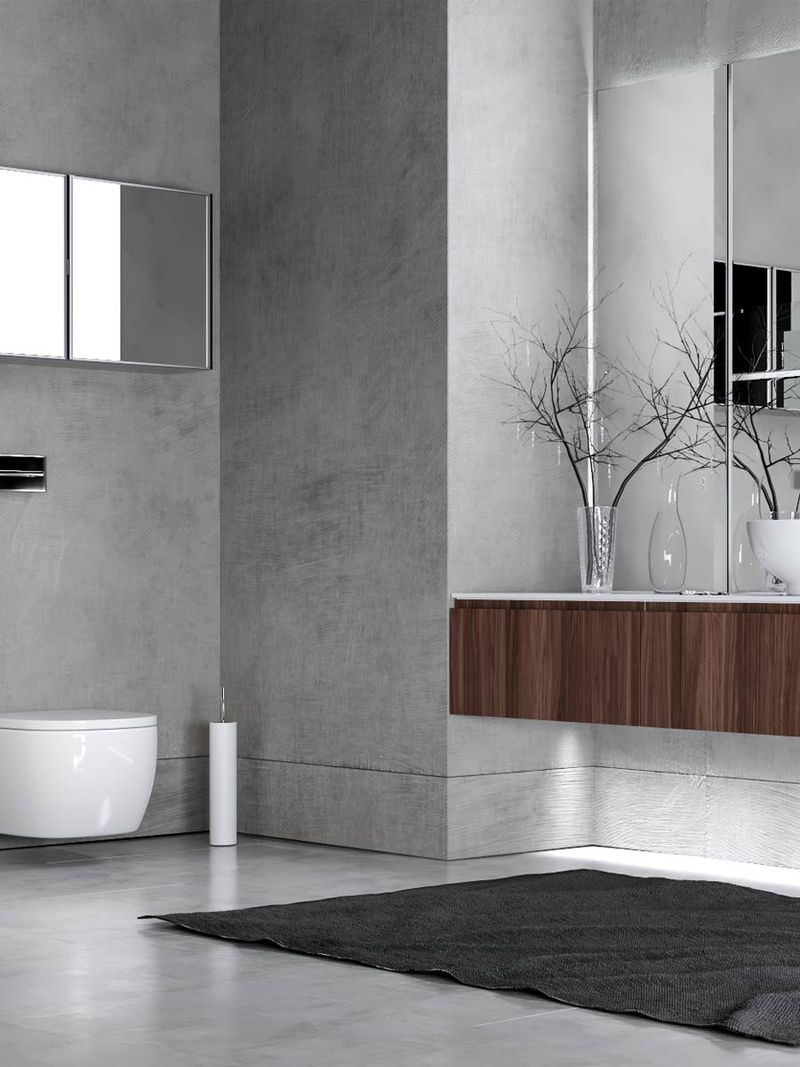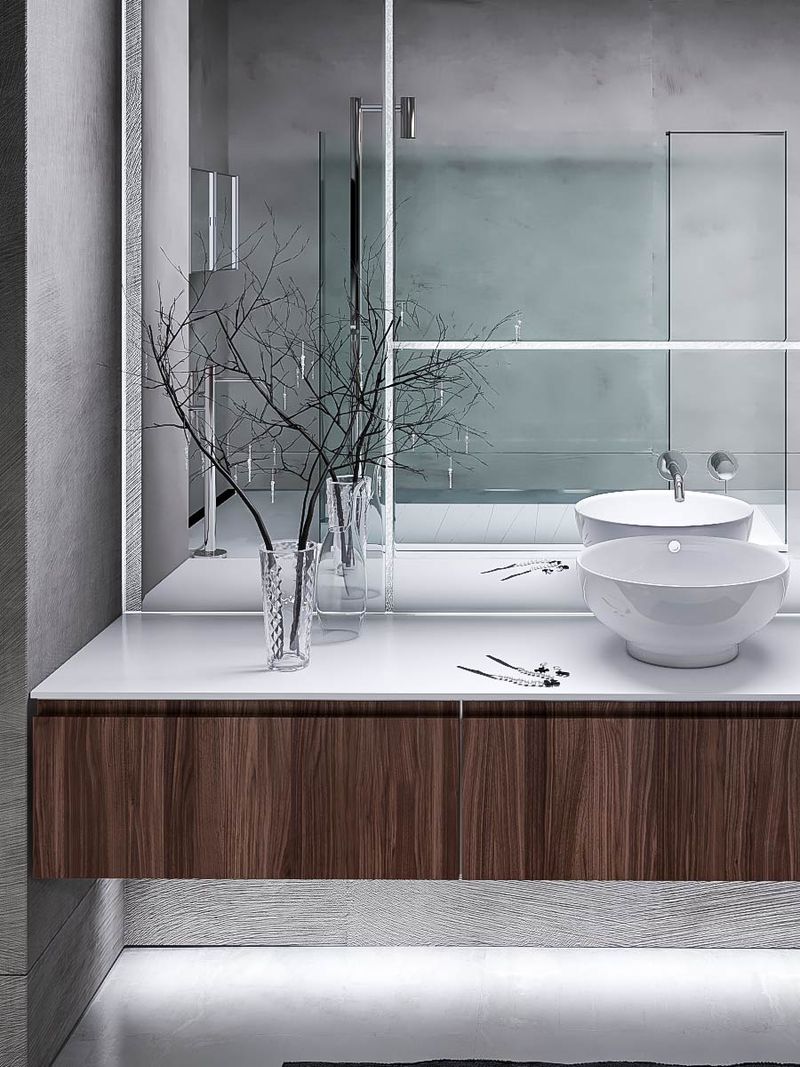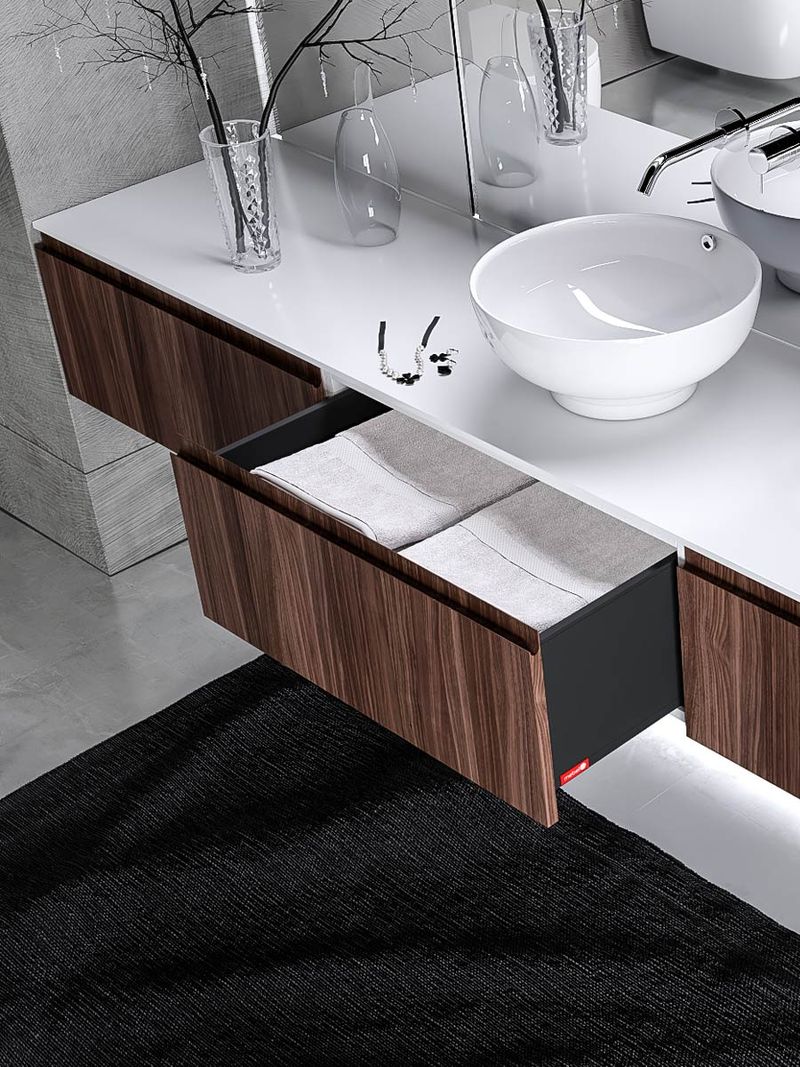 Unparalleled collection for beautiful compositions
design by
Positive change in our mood
A bathroom combining natural walnut wood with the industrial textures of a wall and the necessary clarity of a Corian countertop that will make us feel like we are in a place where we will definitely enjoy our own grooming.

Light
Fill the perfect backdrop into your bathroom by adding a beautiful mirror and combine it with futuristic lights to highlight the luxury you are looking for. The light around the mirror as well as the light at the bottom of the furniture offer the best possible solution for places where natural light is insufficient.
Carved Handle
The front of the b-1 model features a carved handle and is made of natural walnut wood. In the compositions you can use sliding and opening elements creating elegant and practical combinations. Corian or quartz rocks are proposed for a countertop.
TECHNICAL SOLUTIONS
Door Material: Matt Veneer
Cupboard Material: White melamine 18 mm. Ending strip covered with ABS
Countertop Material: Corian/Quartz
Drawer Mechanisms: BLUM LegraBox