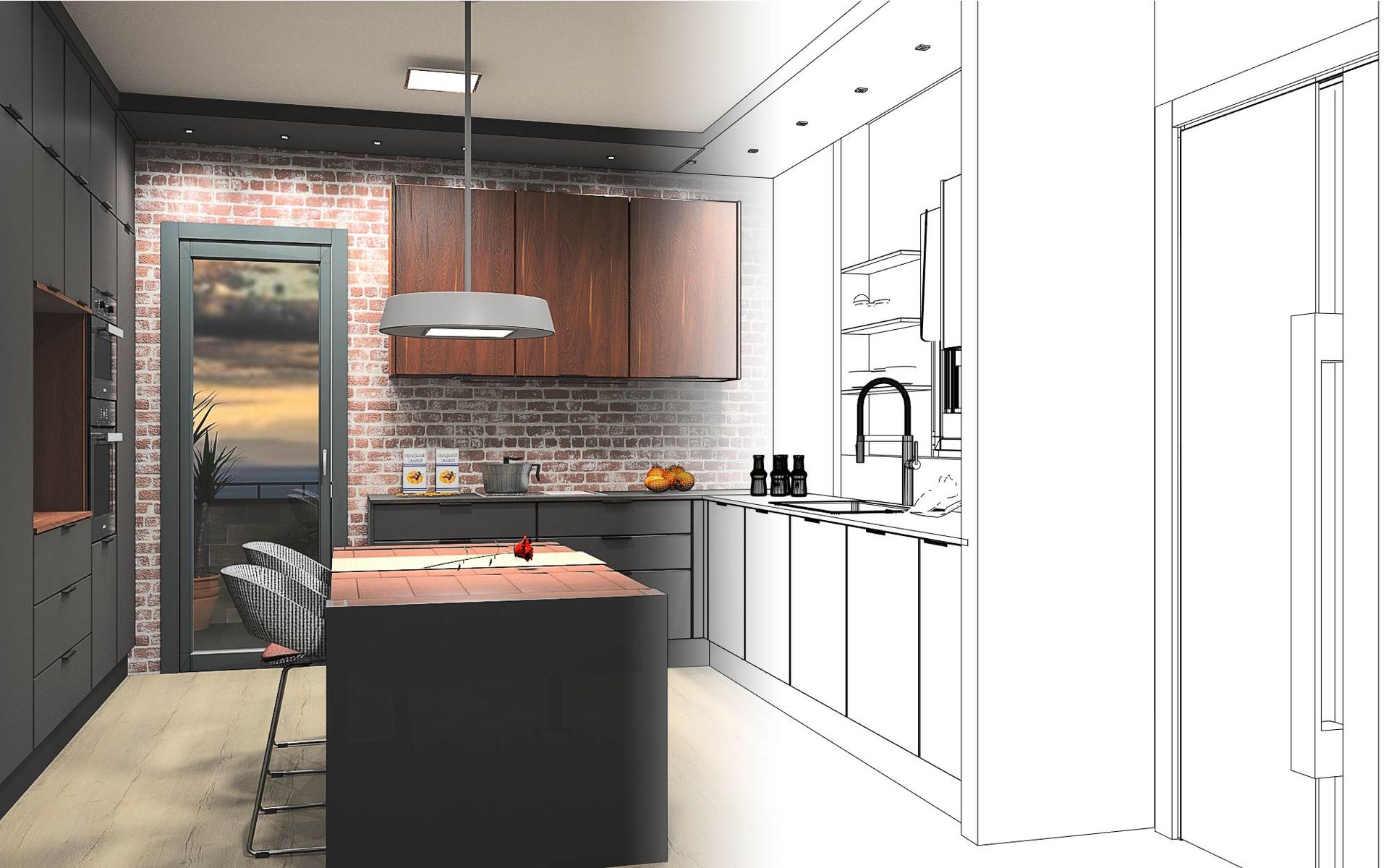 Design
Idea, design, implementation
When Design and quality materials are about to enter a house, the sight is simply revolutionary!
Interior design or interior decoration is a service that is totally insignificant in the difficult process of erecting or renovating spaces. The sooner we implement a design in the workflow, the sooner we will prevent the possibility of errors that we want to avoid. Depending on the quality of the realistic presentation of the project during design, we also gain the maximum perception of the final image of the interior and the objects we design. The cost of each study compared to the final cost of each project is not great considering the benefit it offers.
3D Cad – linear design
Mainly used by decorators, architects and kitchen furniture vendors.
3D – photorealistic design
Because it takes a lot of time and knowledge to complete a study, it is used by interior designers and 3D designers in quality studies. The photorealistic design, apart from the high-resolution image of the space, shows us the behavior of the colors between them, the contrasts, the textures and the absolute geometry (i.e. the shape) of each object being designed. It excludes 100% of the slightest doubt and provides us with a result that will be what we expect to see.
"More design for even more people"