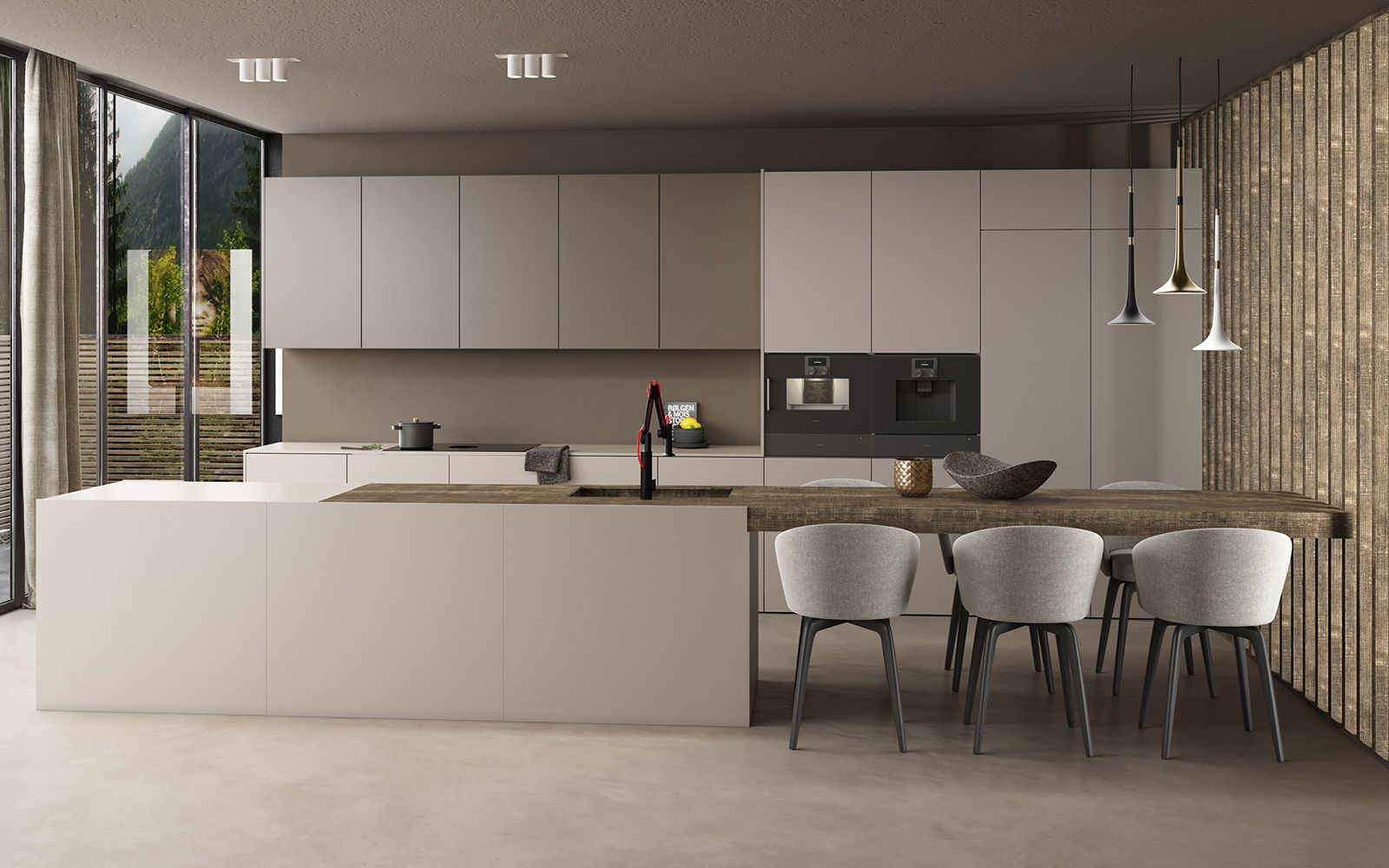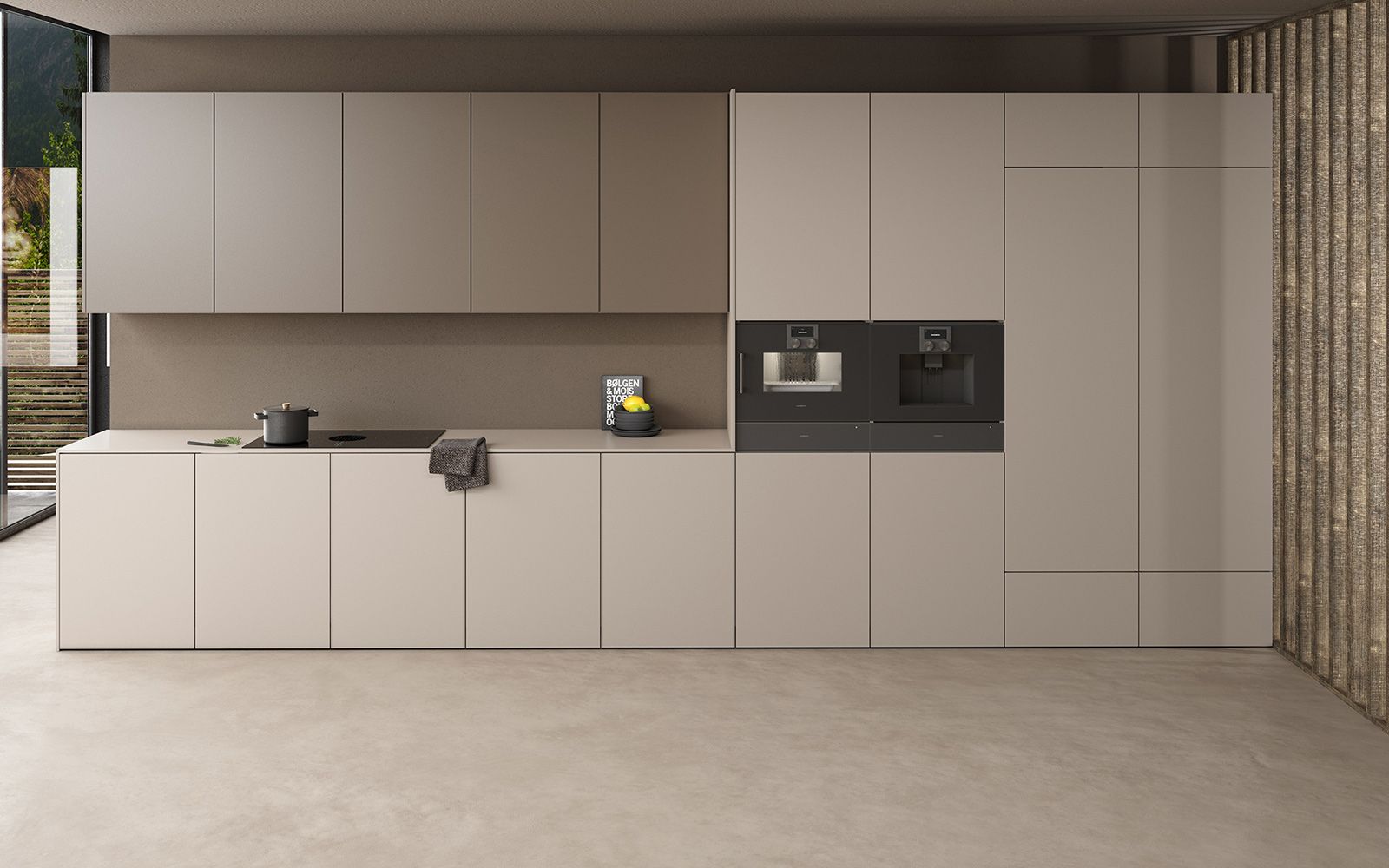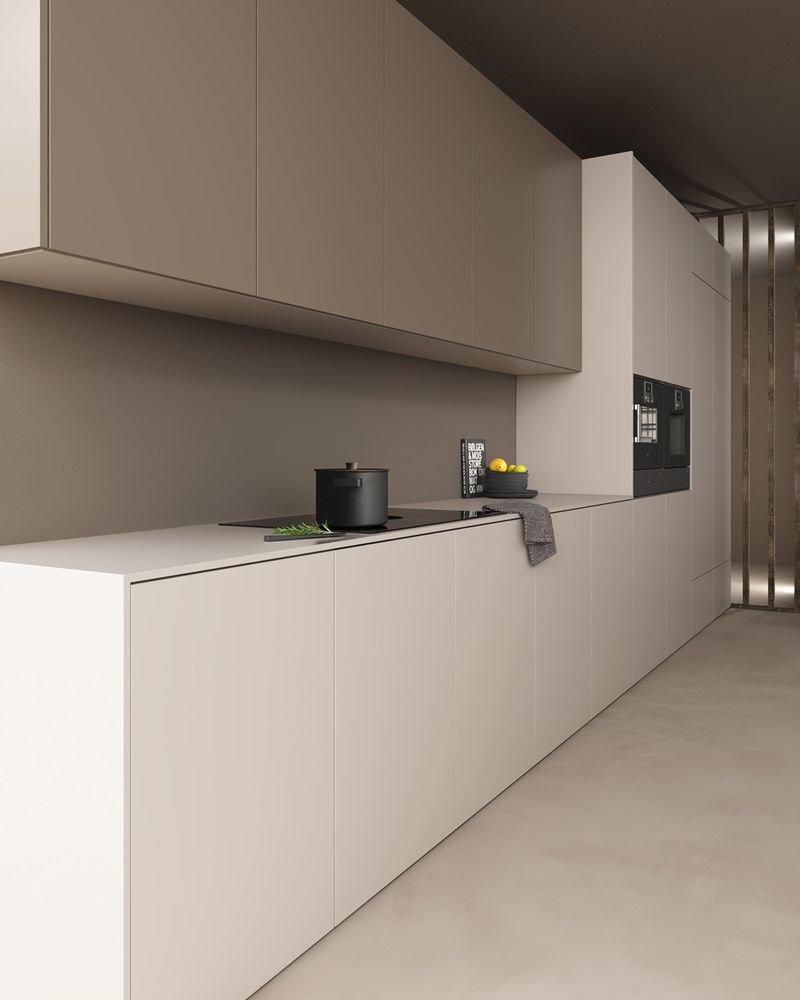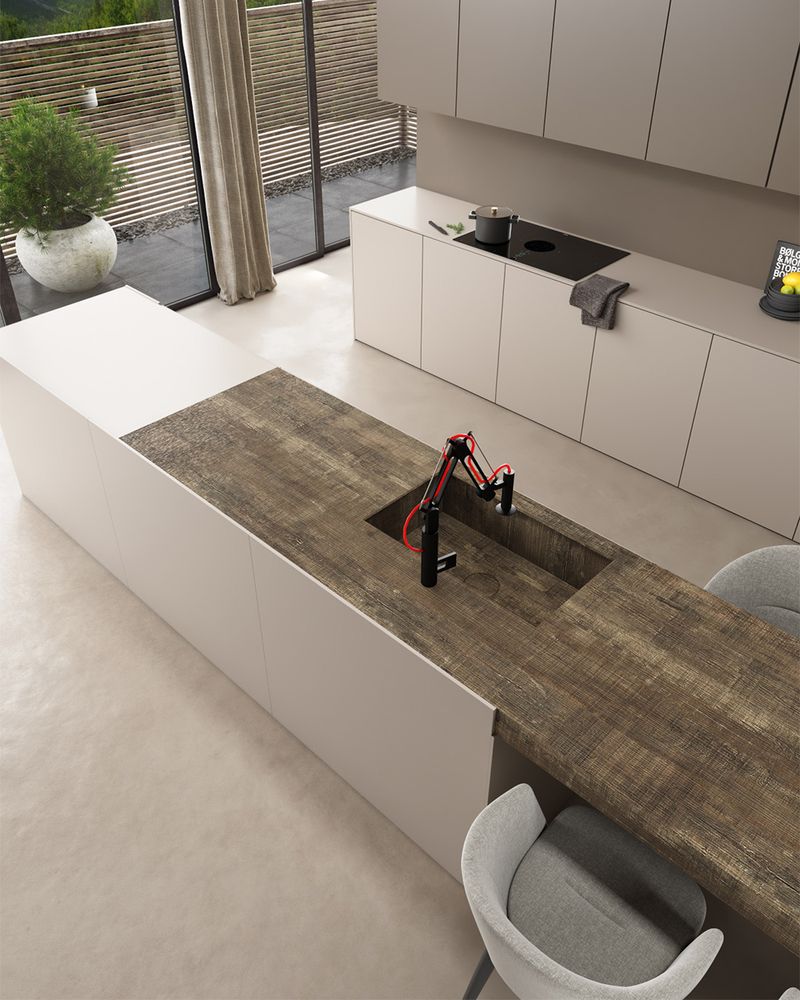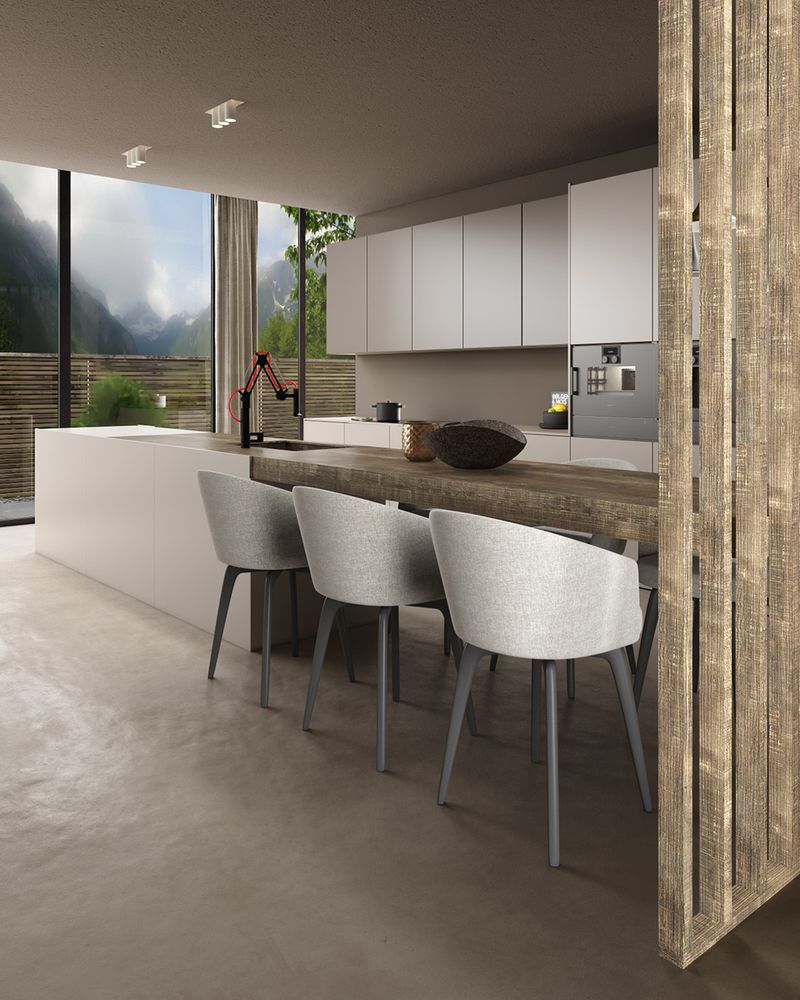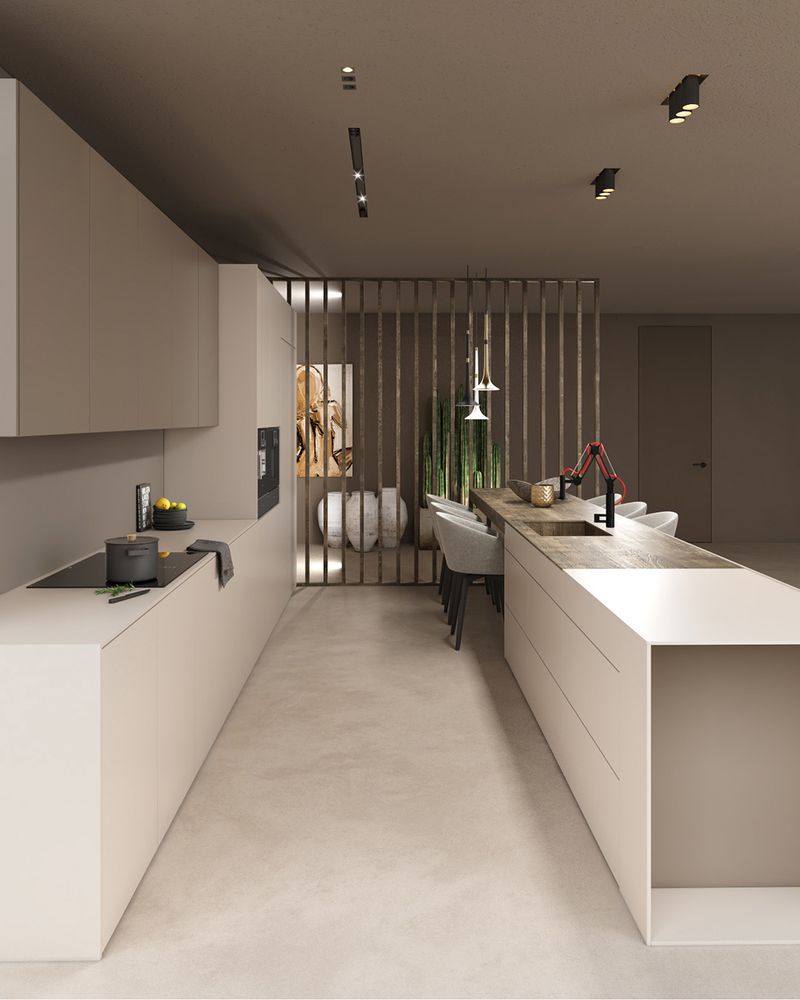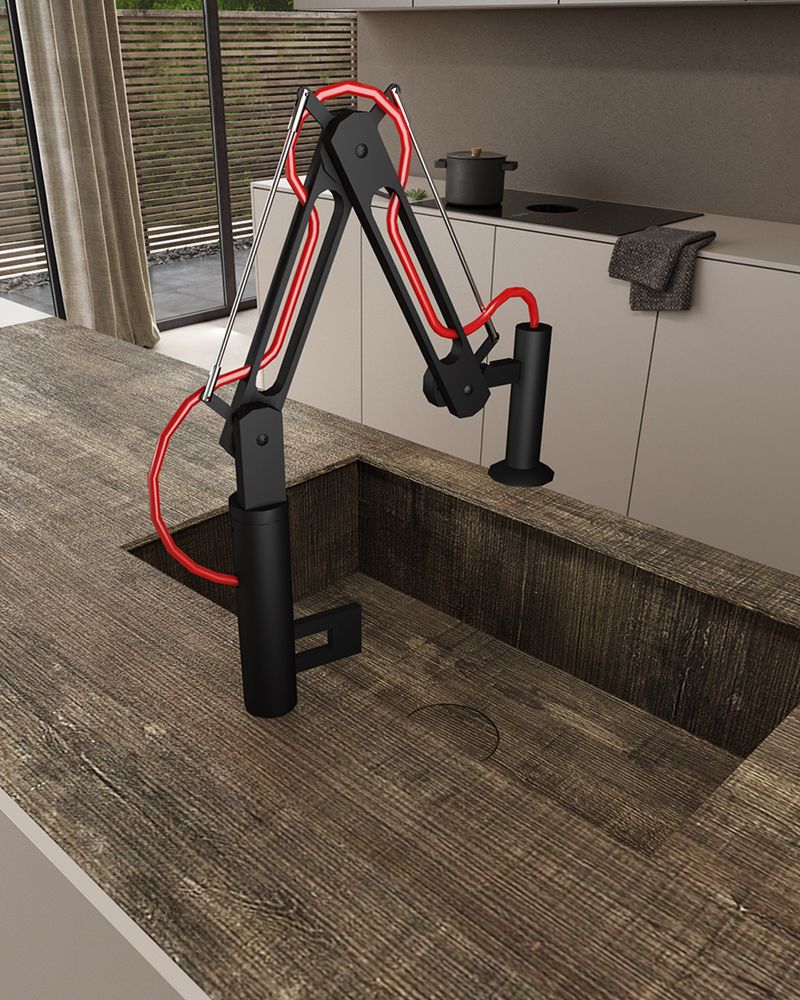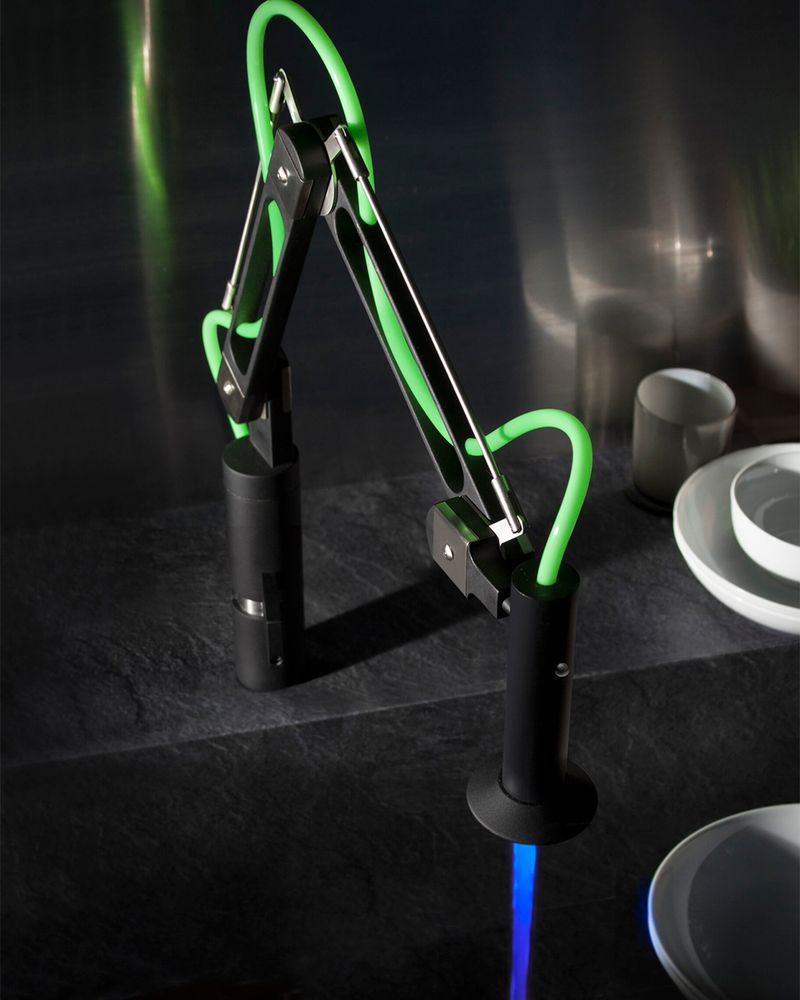 Aristocratic atmosphere that attracts
Choco series
The idea of applying the monolithic design in the kitchen area brings the absolute minimalism highlighting the clear lines of the space in perfect harmony with the furniture.
In the Choco model we can apply up to two combinations of shades using a maximum of two materials. The base material is Inalco Silk surface in combination with Arizona or with lacquer coated wood surfaces. The use of the contradictory idea of the wooden sink and the invisible workbench welcomes us to the most modern design.
The ultimate ease of opening is ensured through the servo drive technology of Blum company. Unique result that allows 100% removal of any handle as well as knobs. In addition, for the first time we can use all the edges for optimal quality of work in the kitchen.
Even when we hold objects in our hands we can lightly press the drawer with our knee to open it and place the utensils in it.