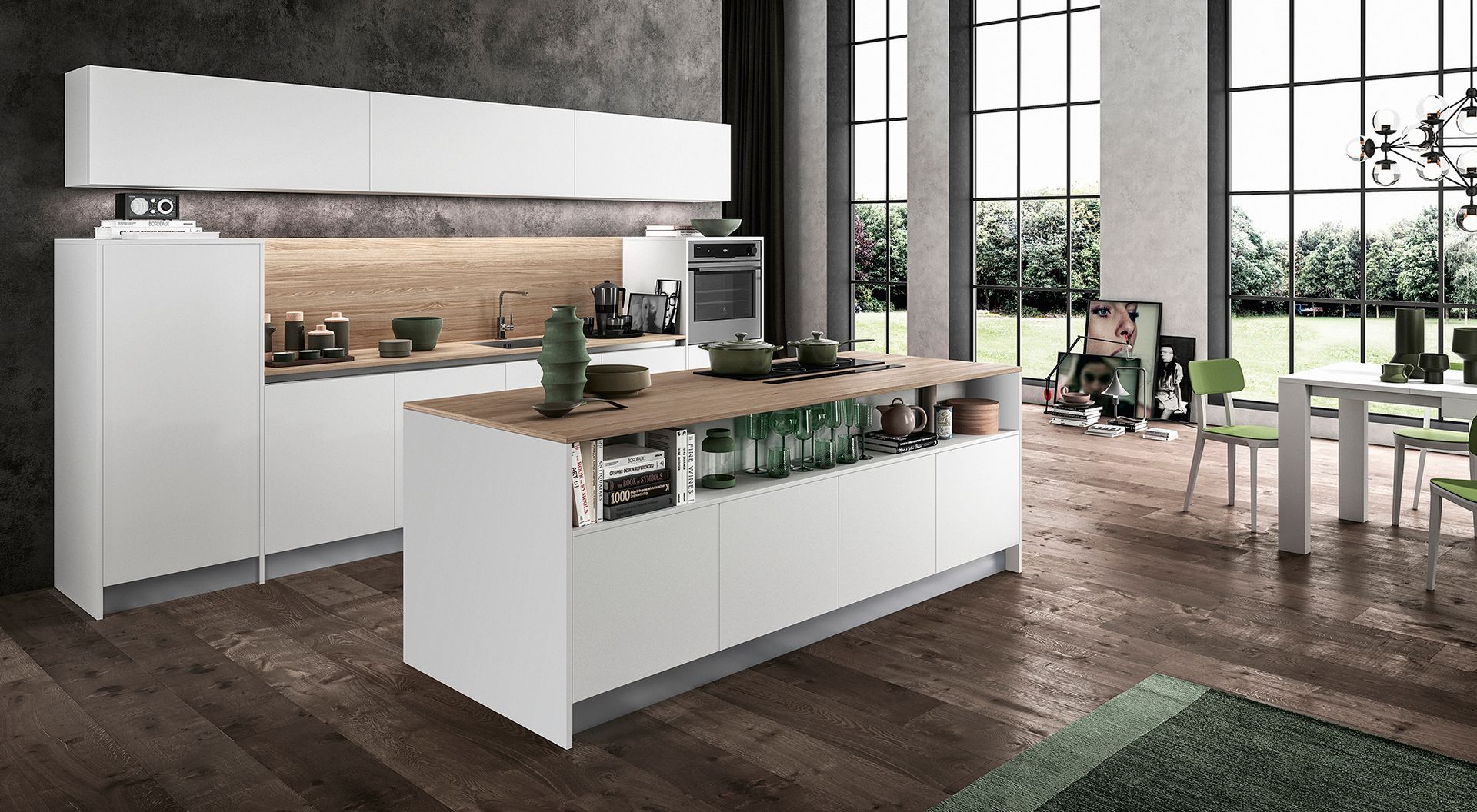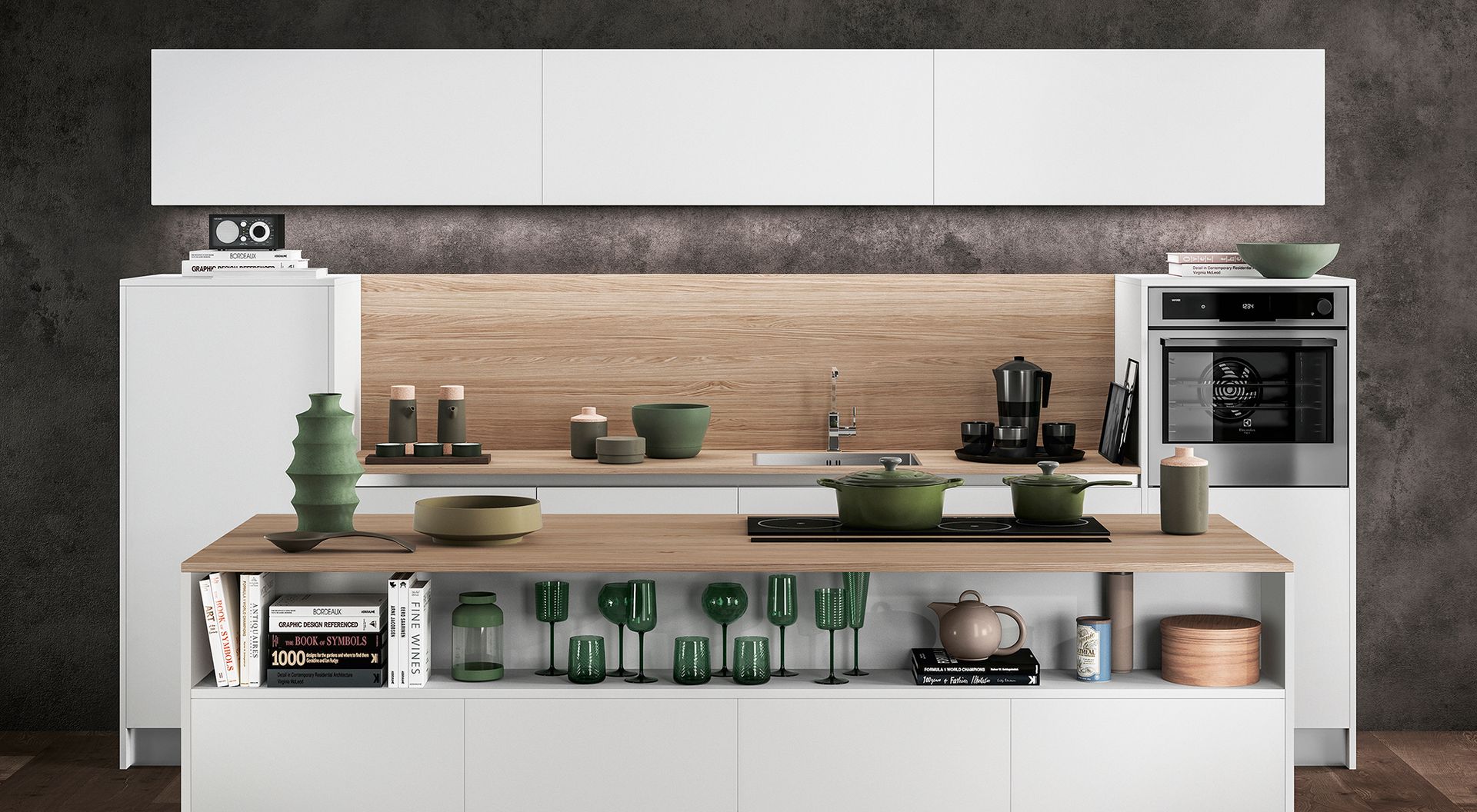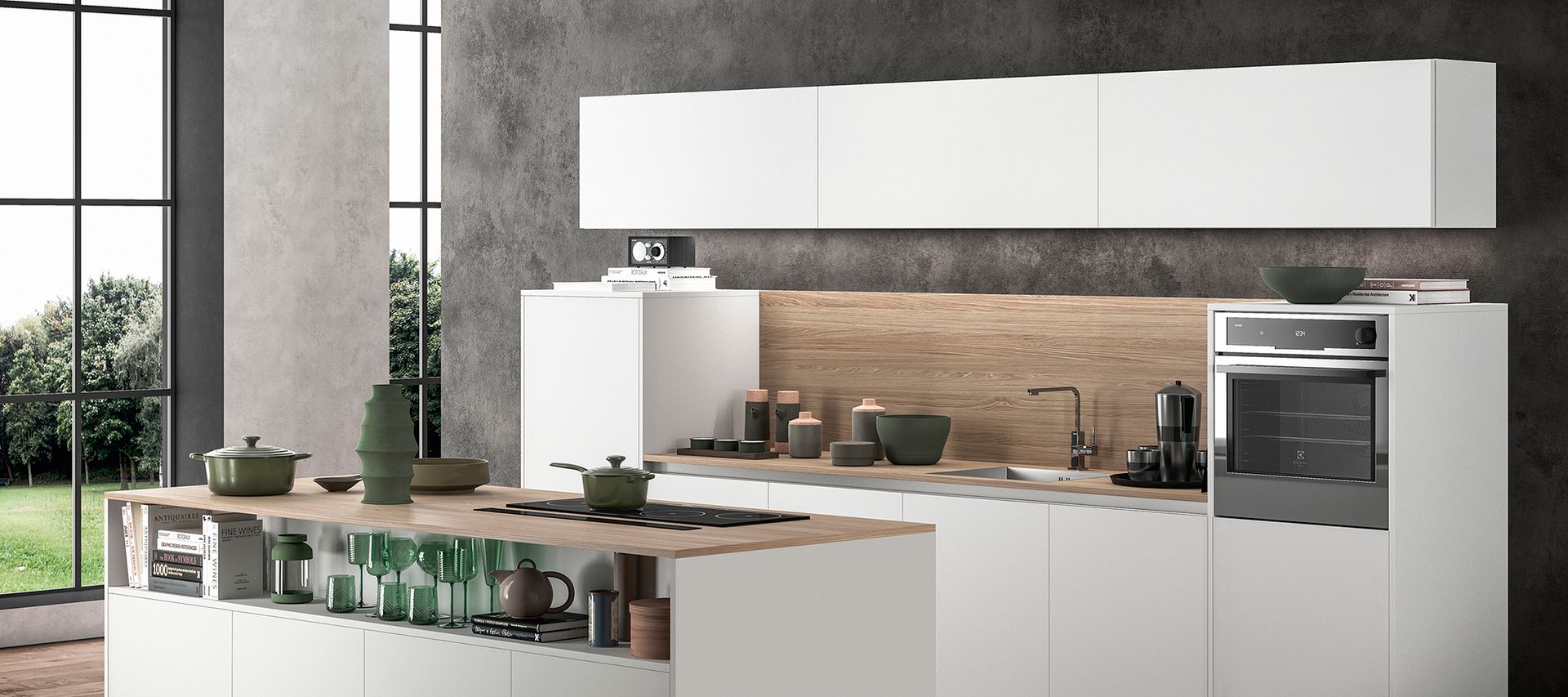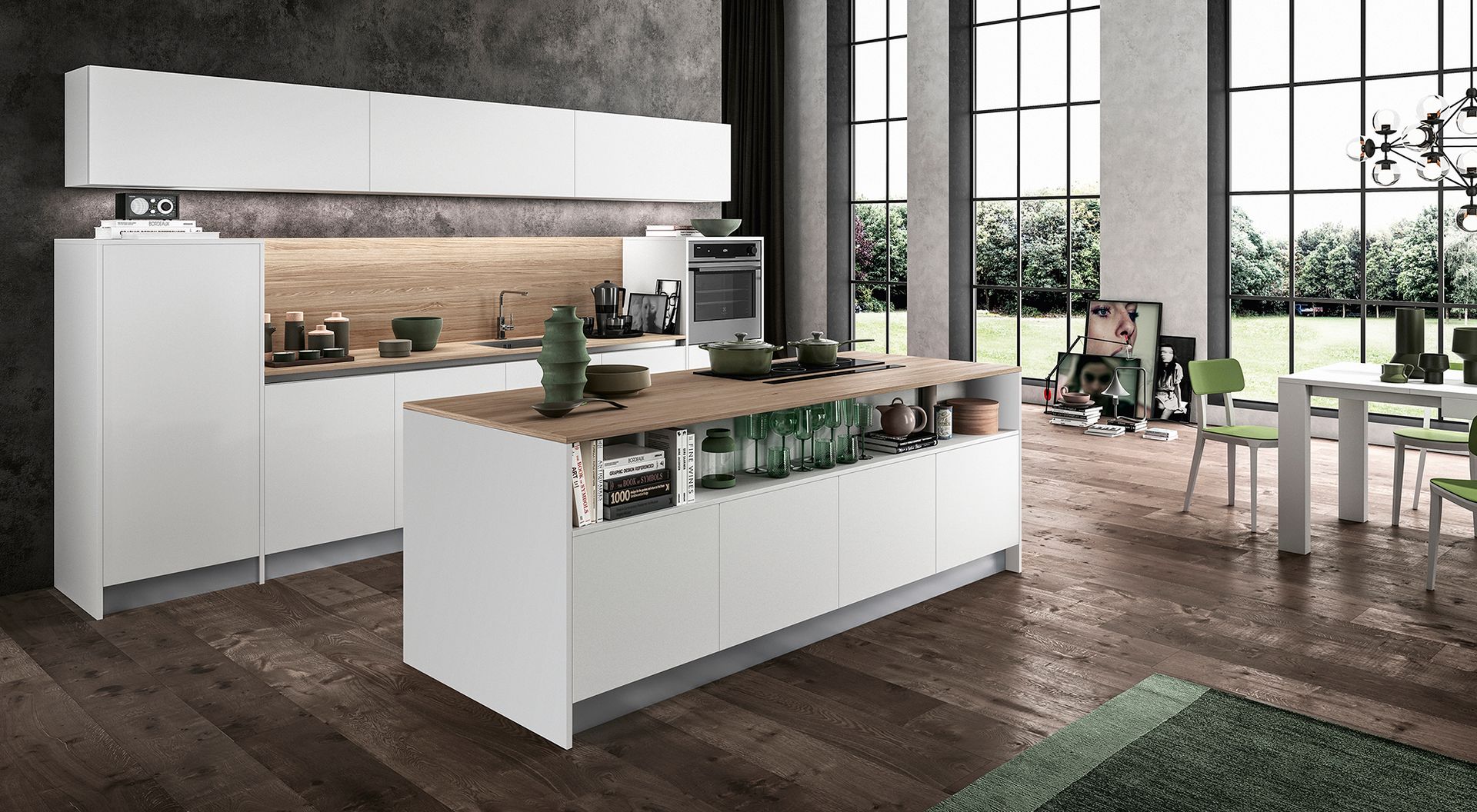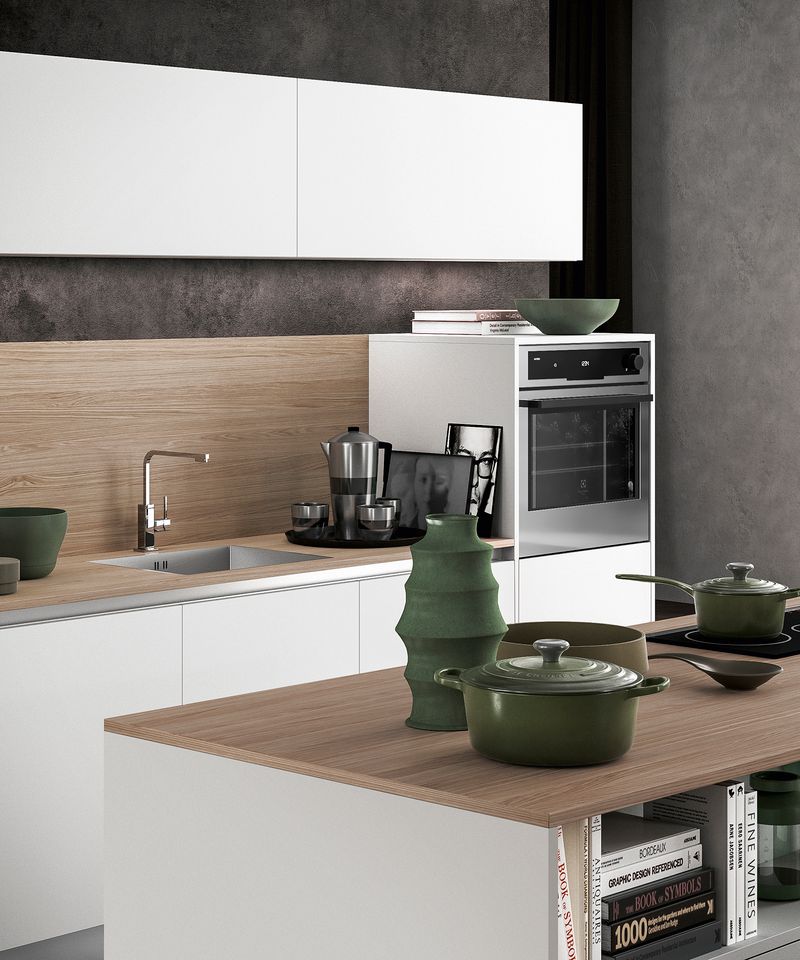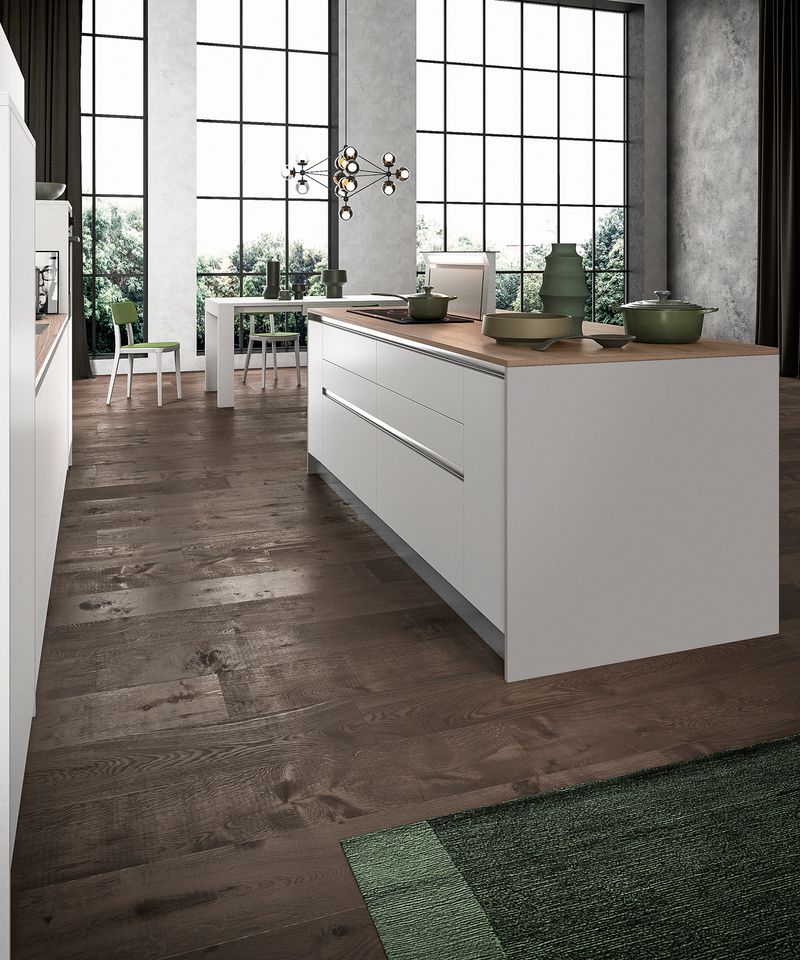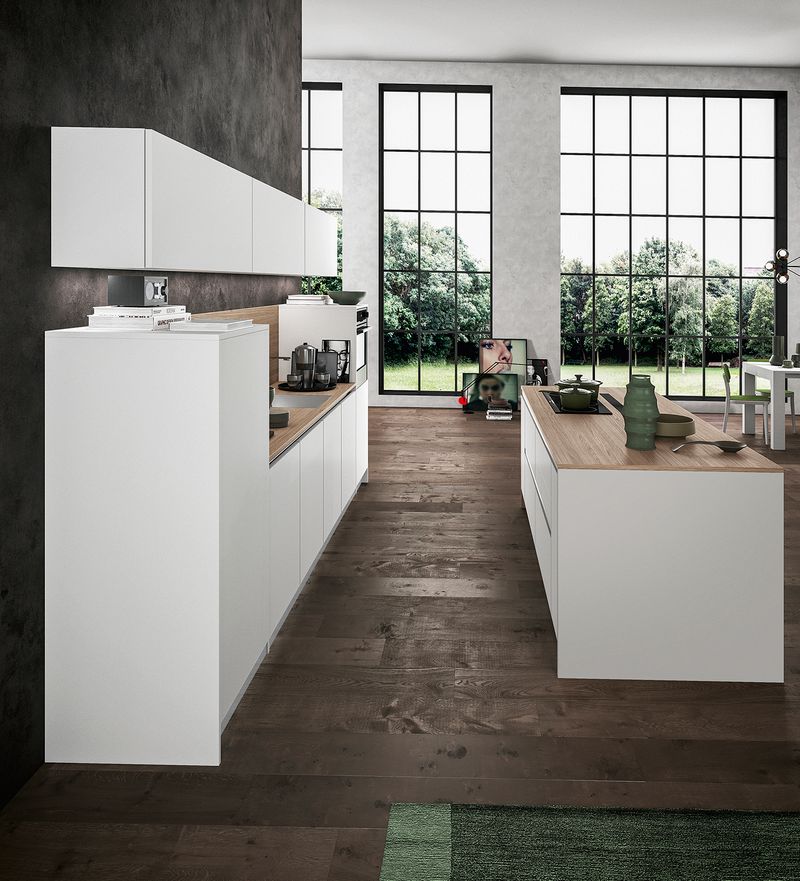 Model Cloe redone the look!
Cloe 2 is the kitchen that adapts to all environments, also enclosing function and design in a small space.
The configuration dedicates large surfaces to the work area, without forgeting the rihgt amount of storage space. Cloe 2 concentrates on volumes that coplete each other and on alternating full and empty spaces.
Maximum usability and good looks are combined with airy design that employs half columns and slim wall units. The result is ethereal finishes and functional styling.