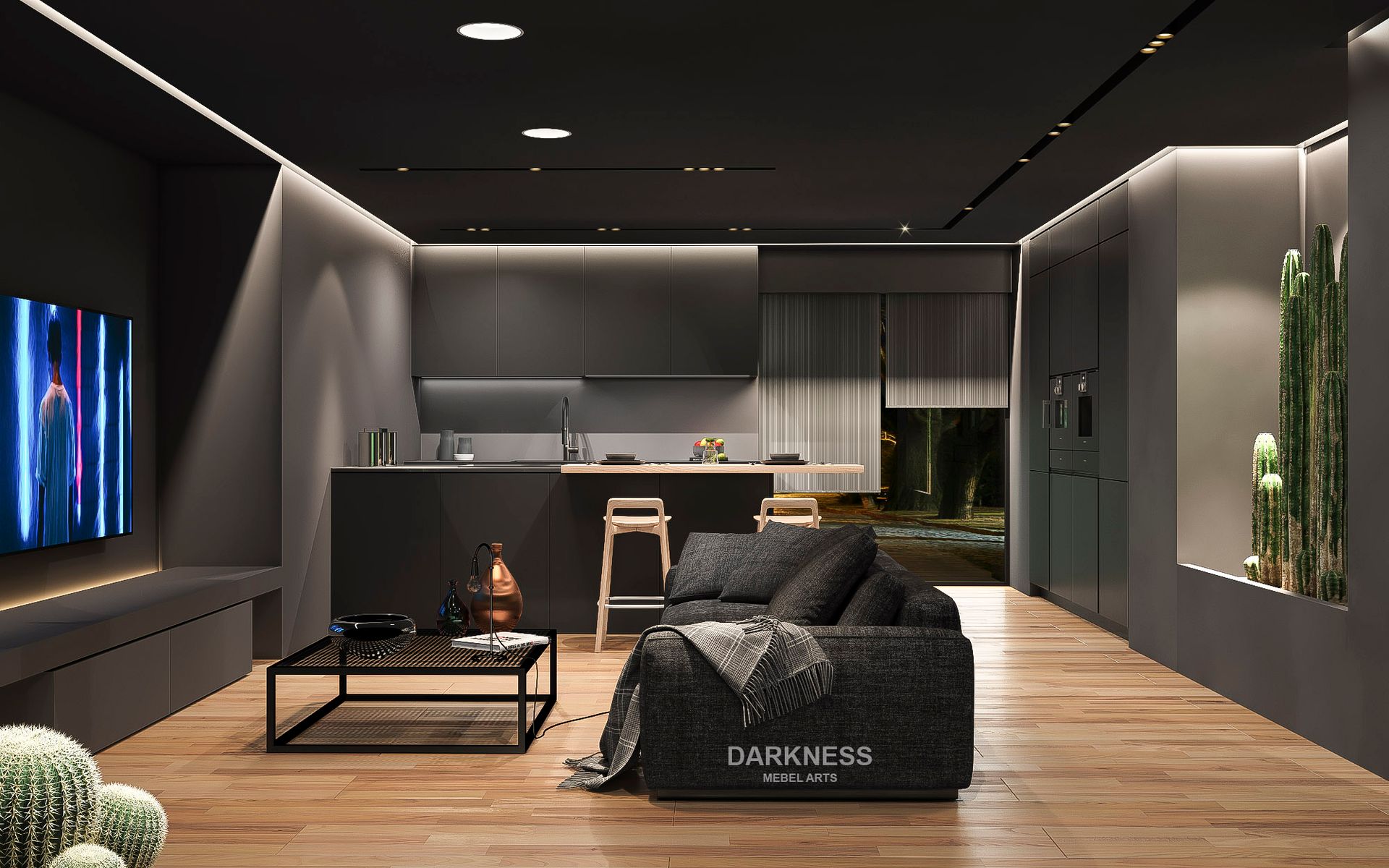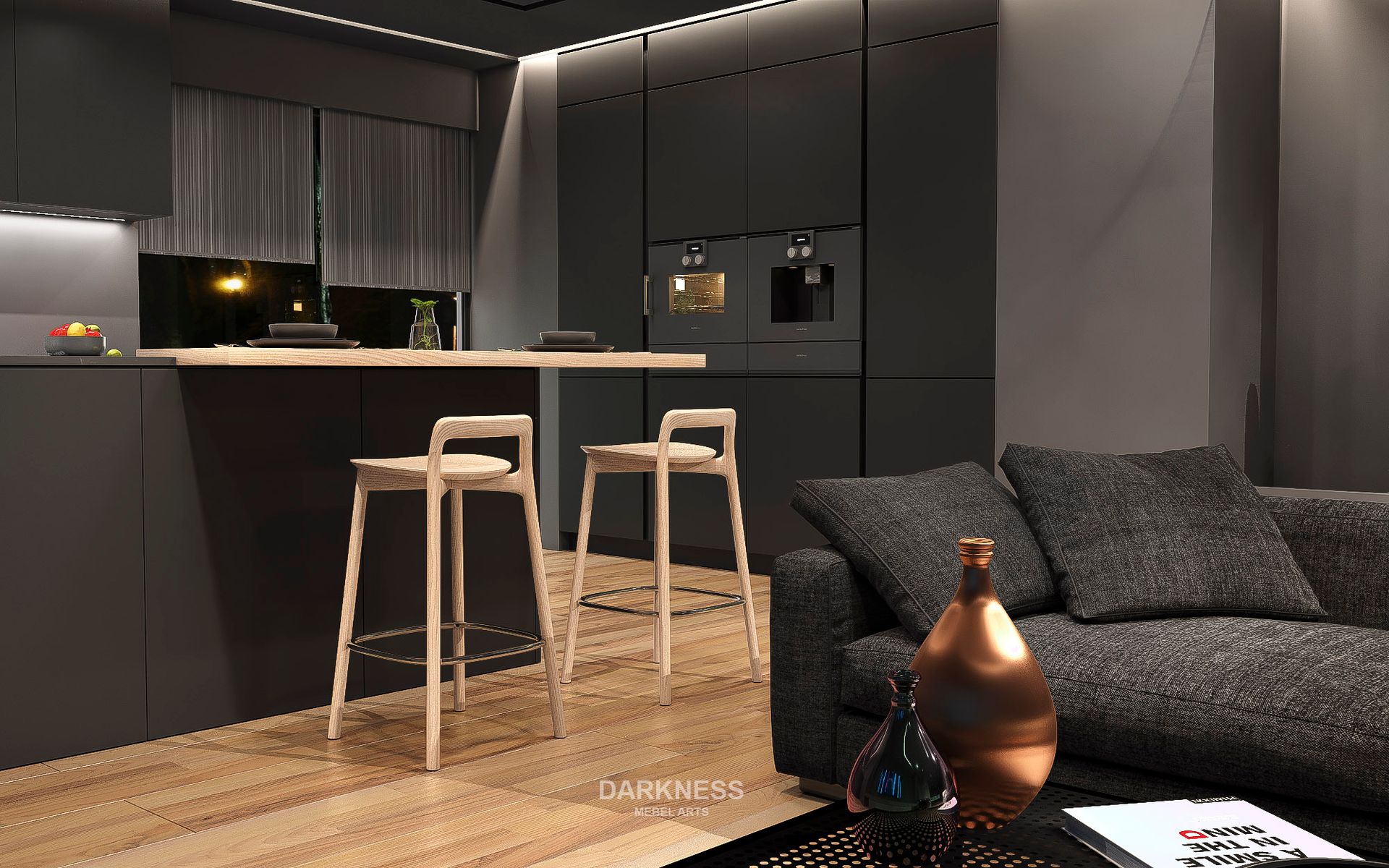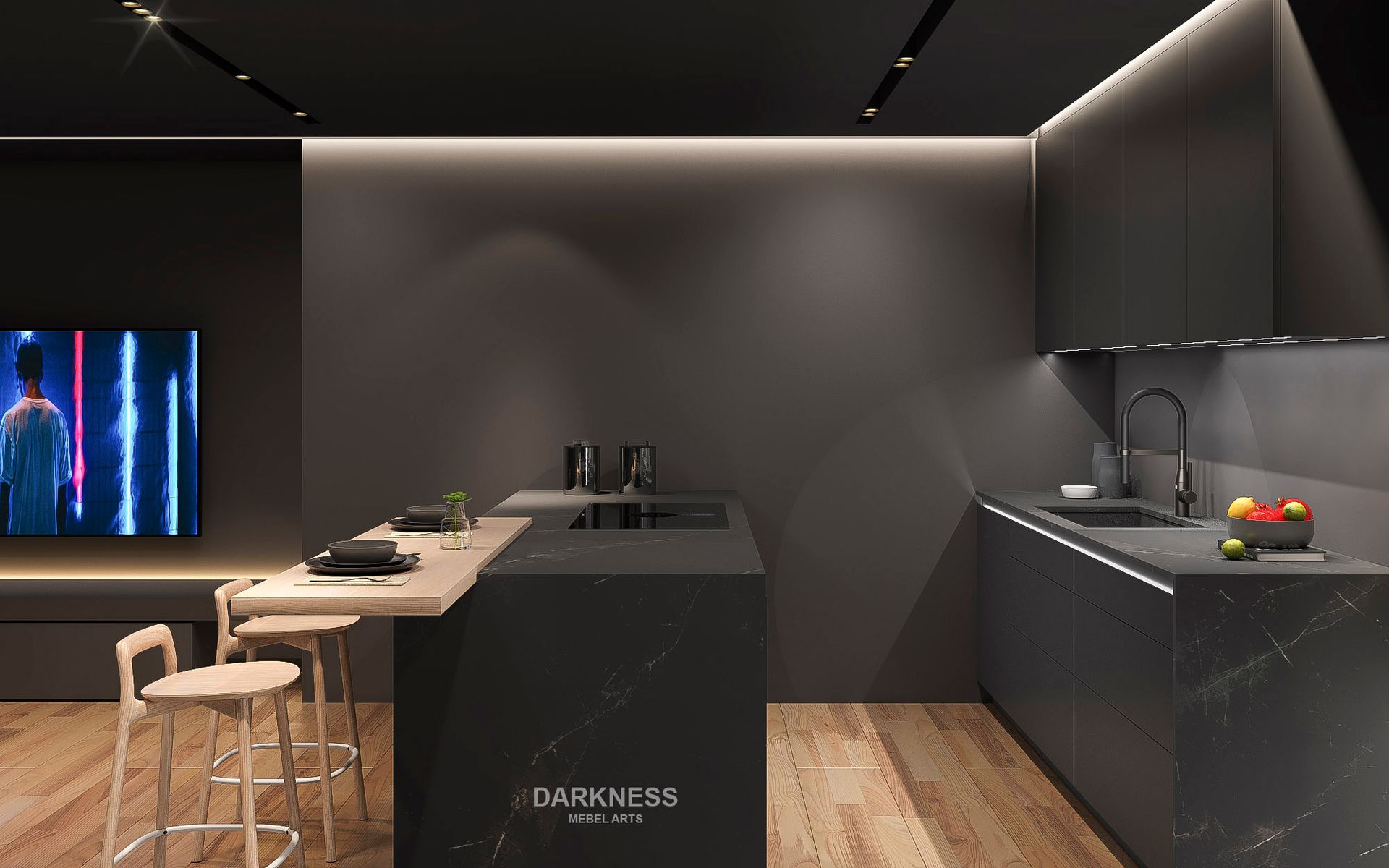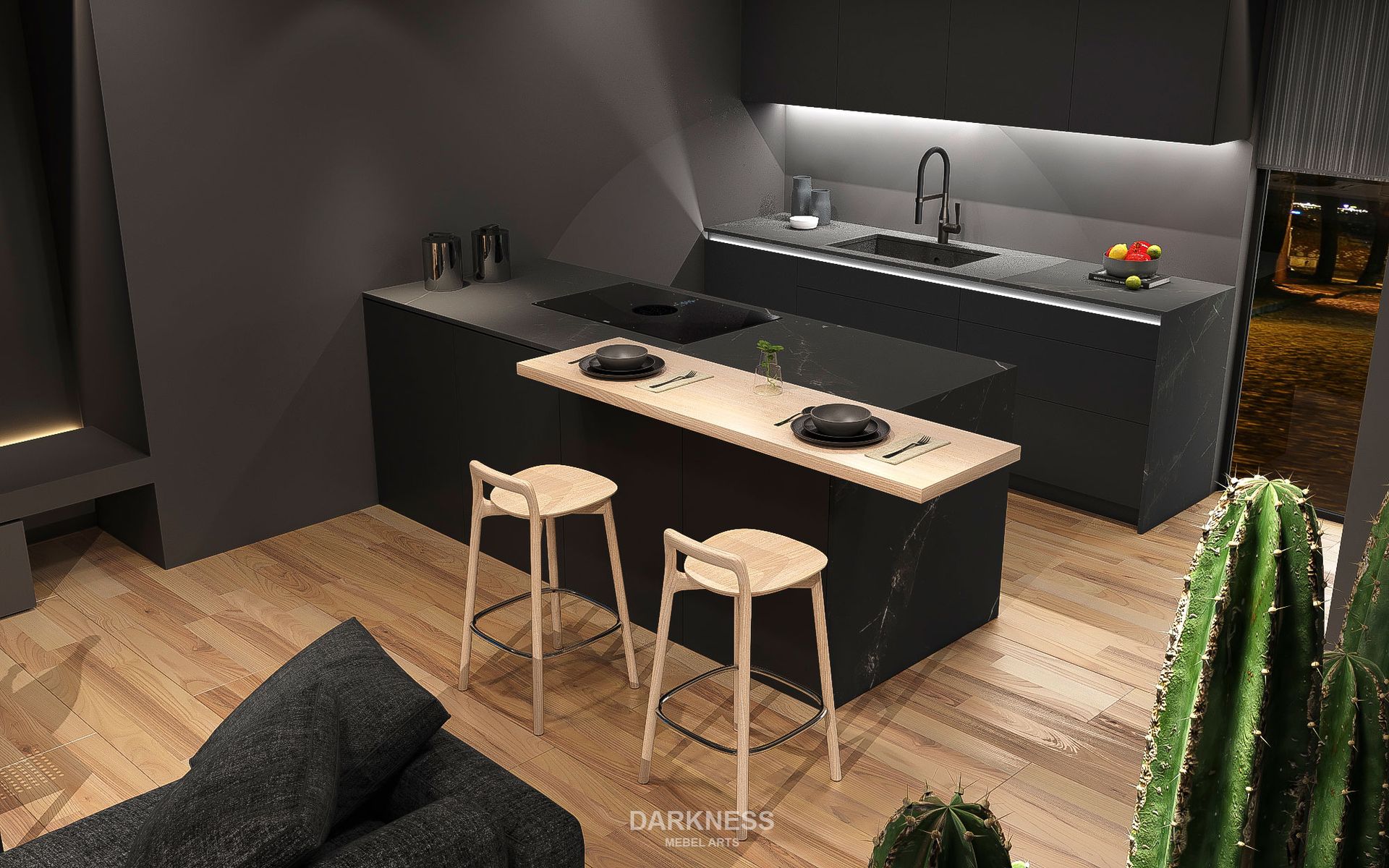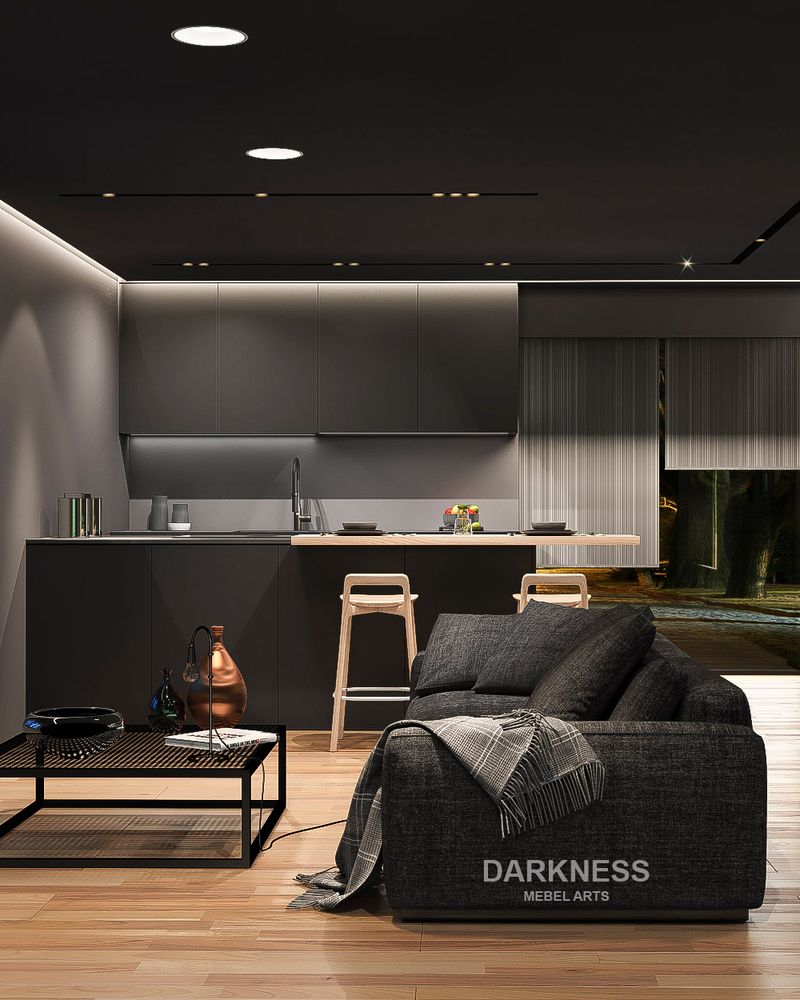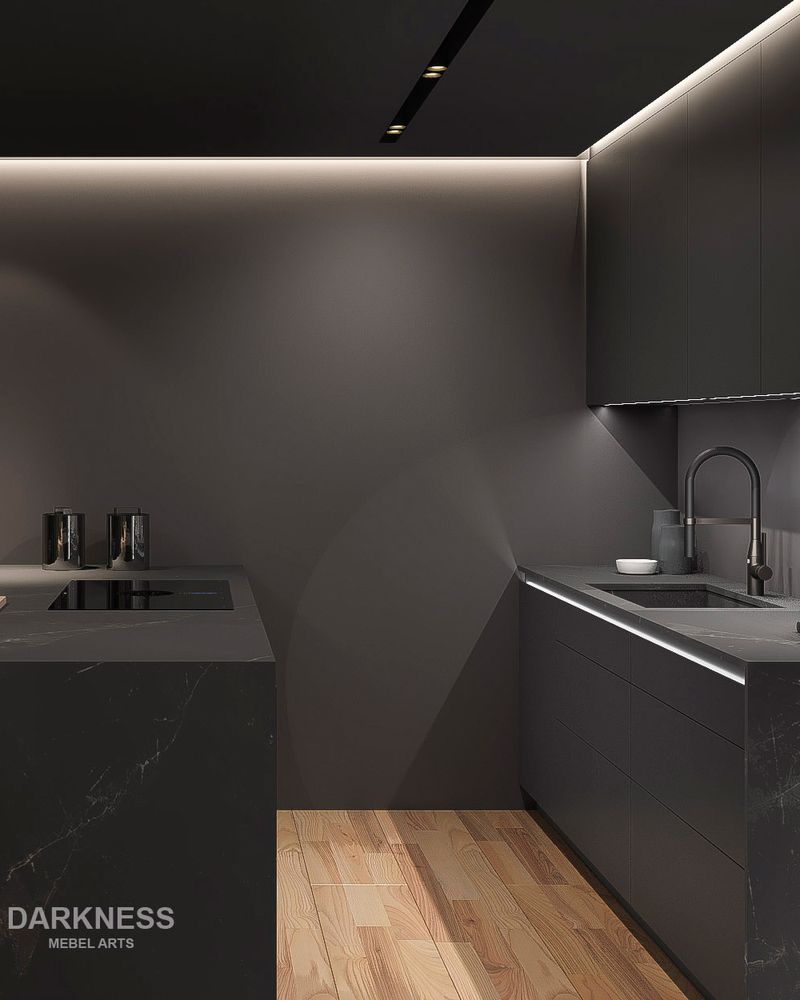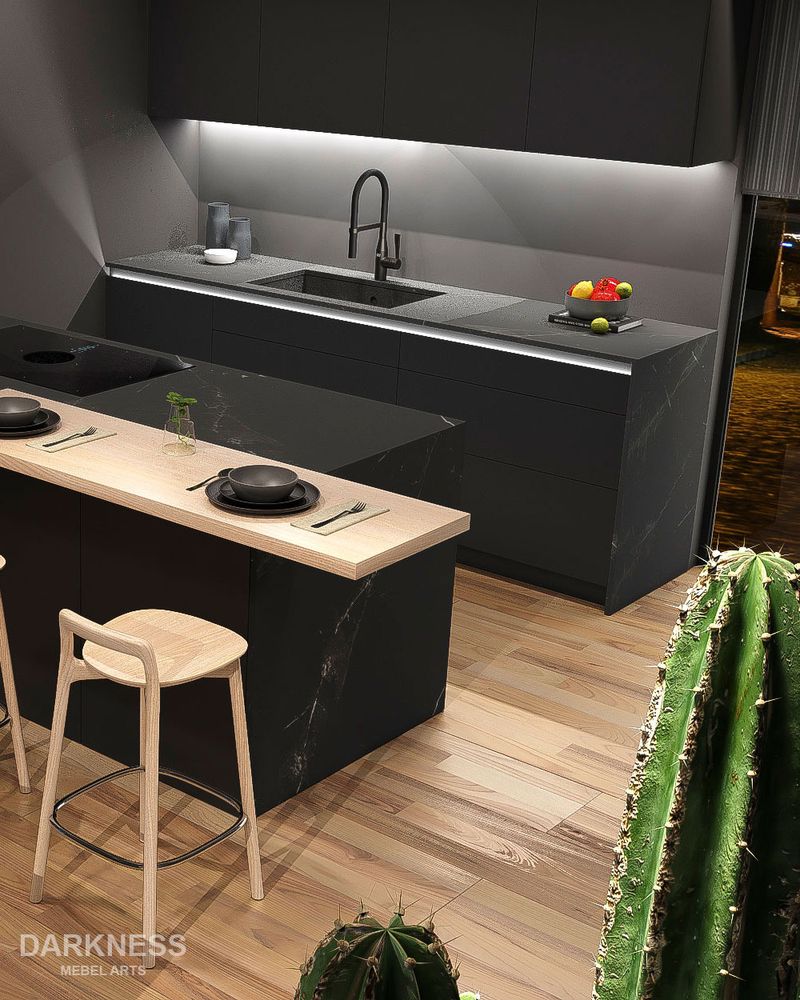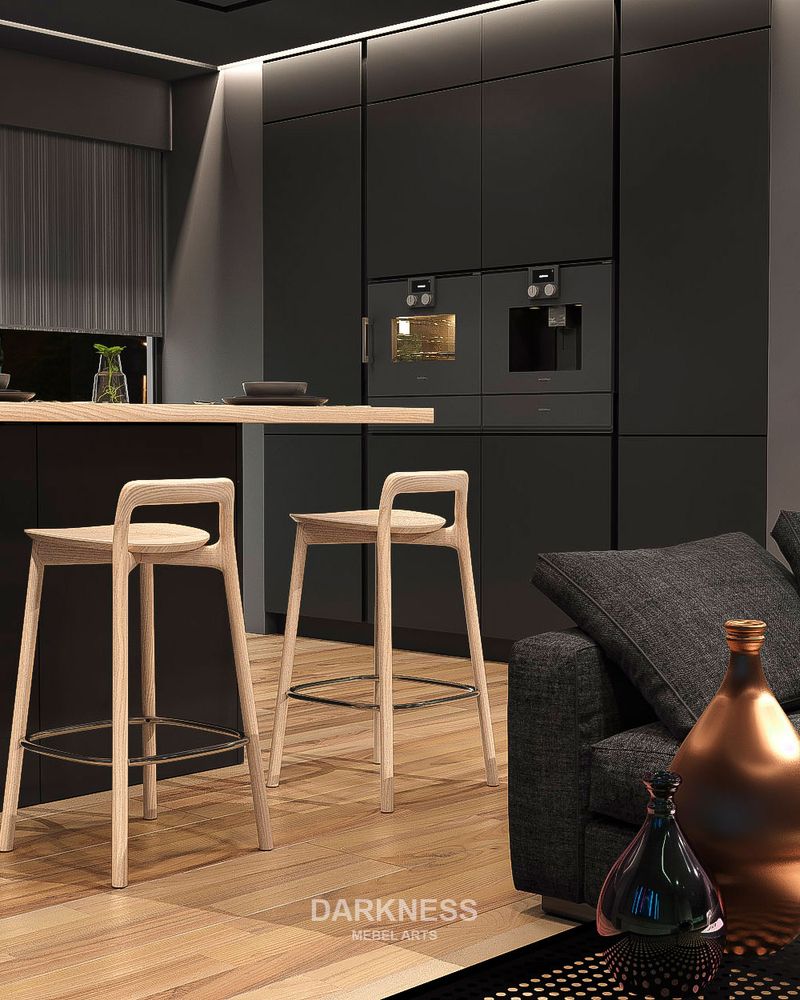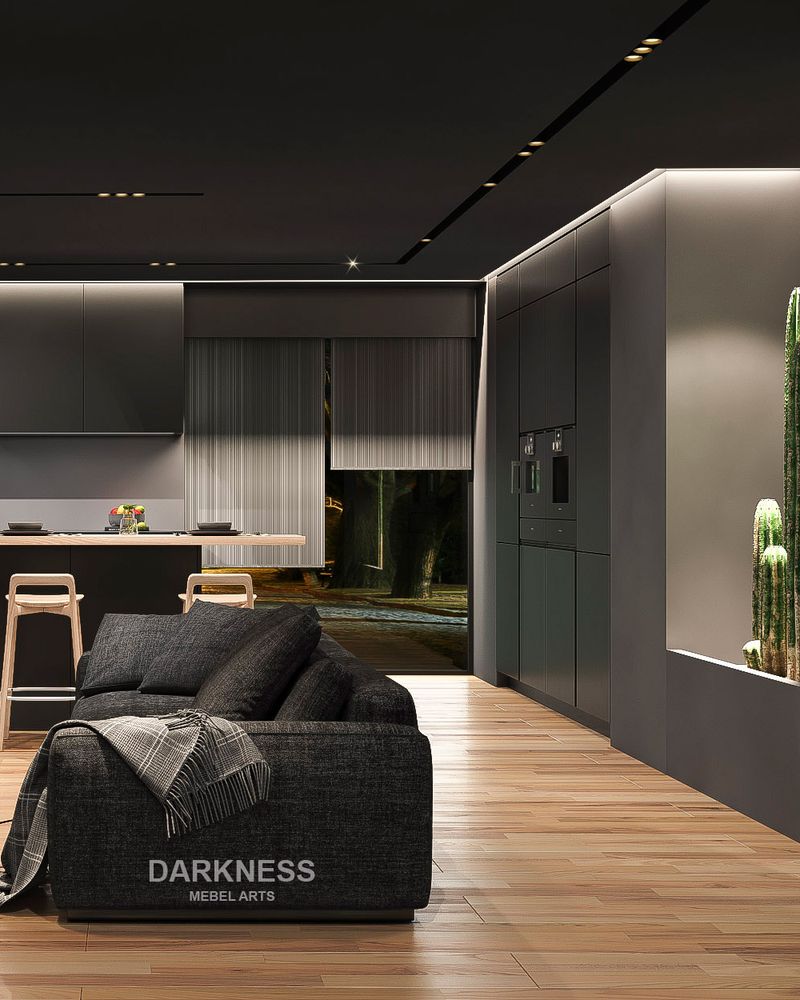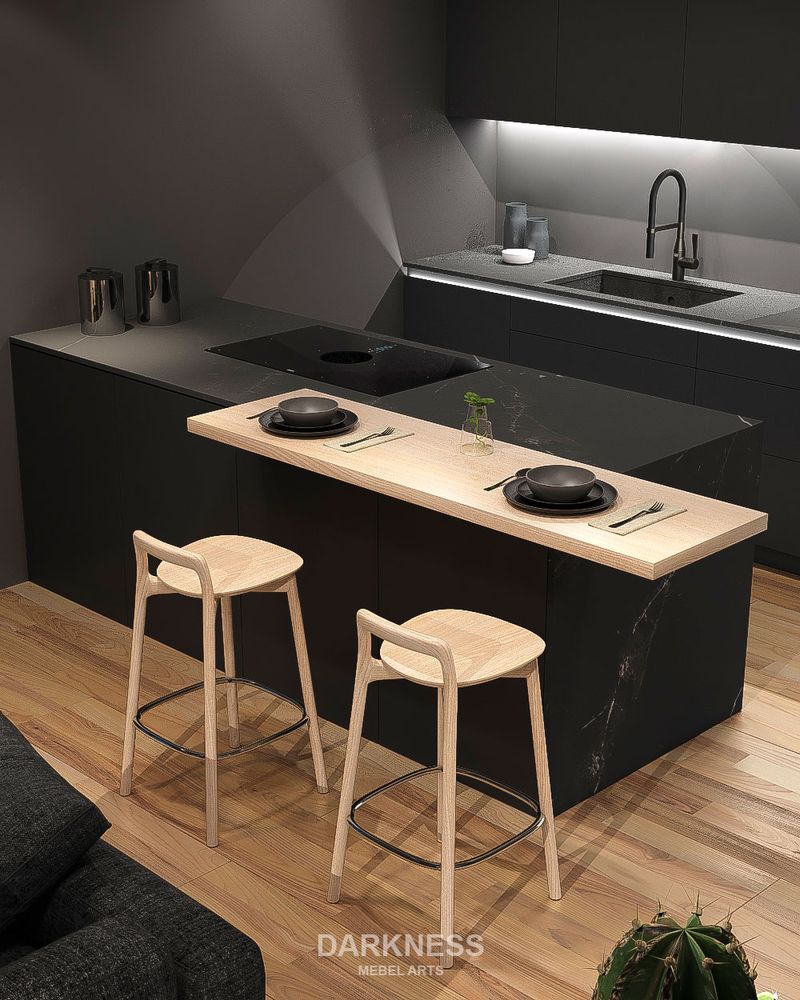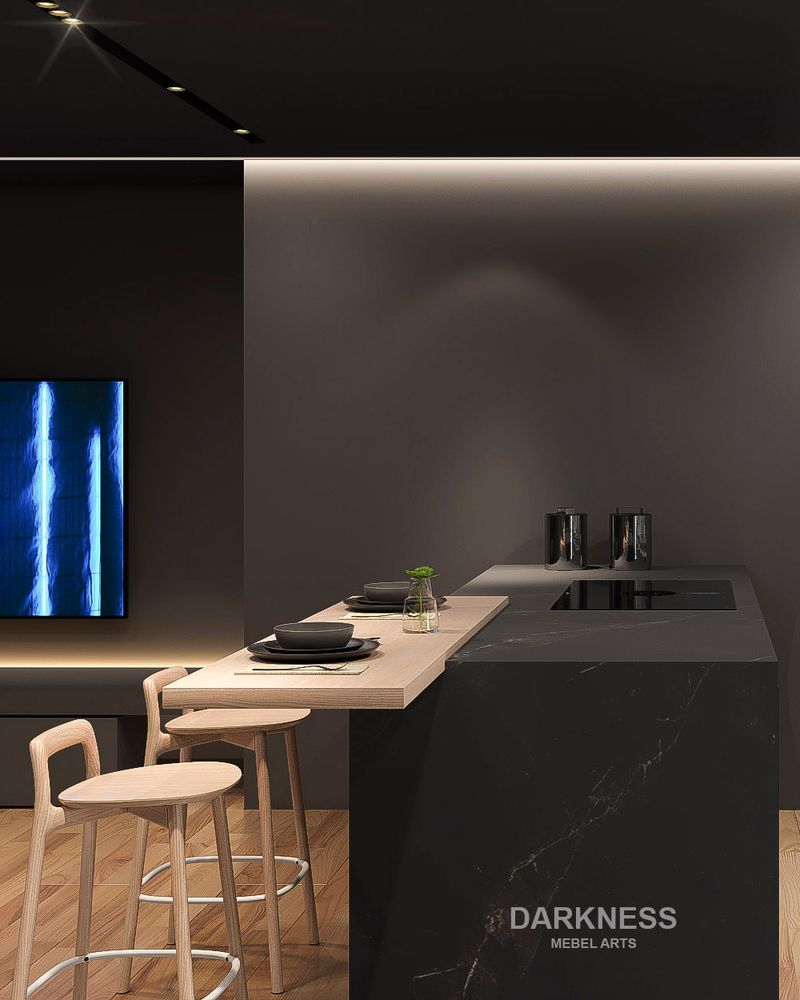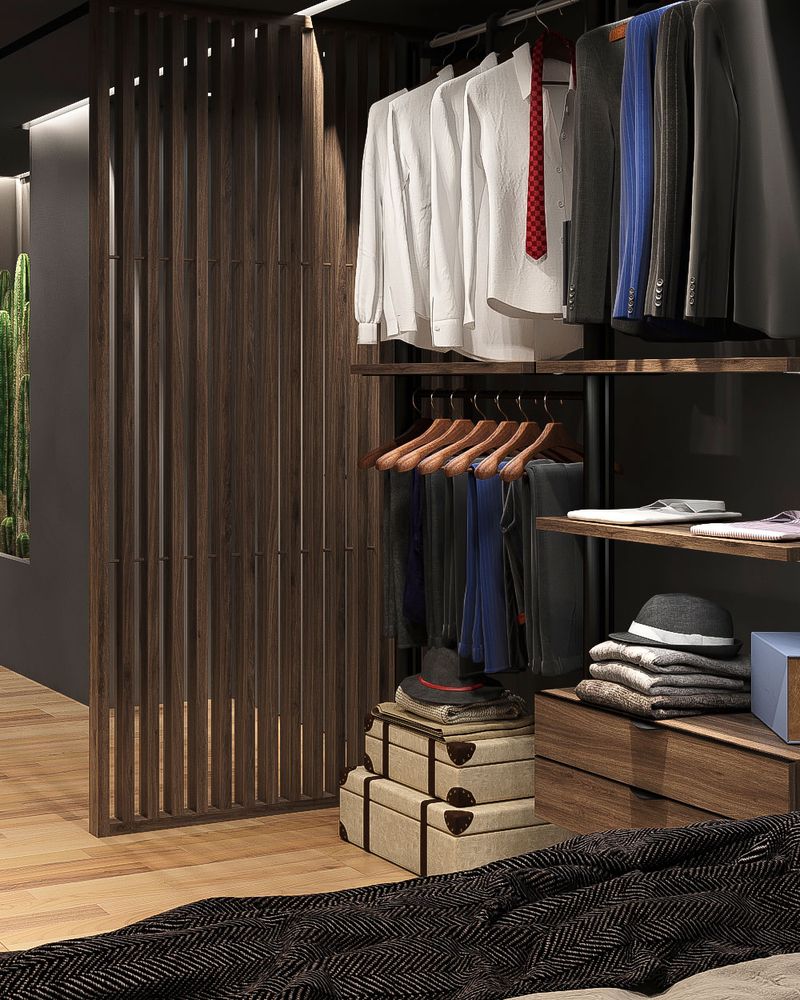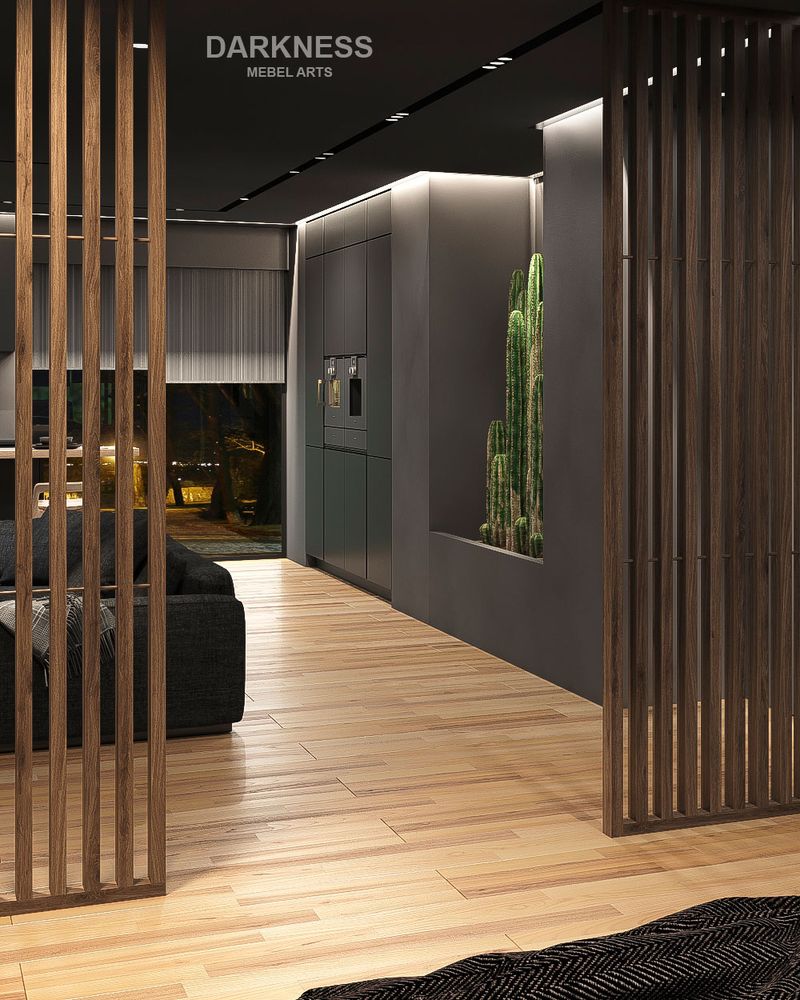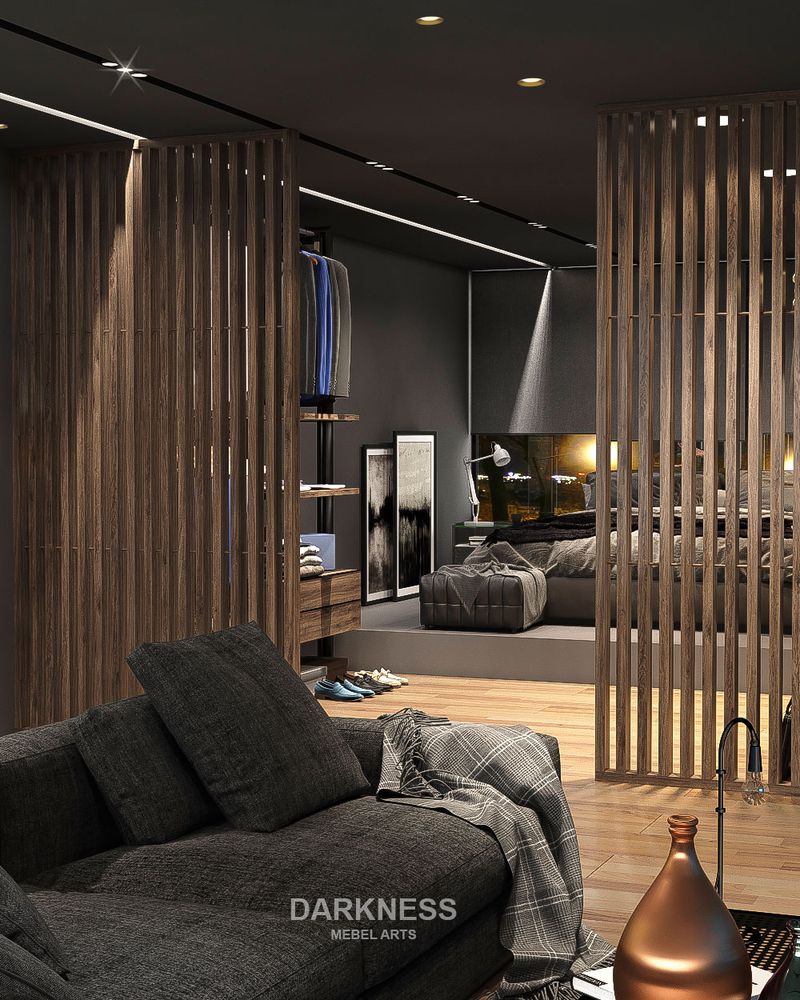 Extremely expressive modern design
After several years of domination of white kitchens, it is time for new bold proposals. Darkness black kitchen is a canvas for an endless number of color combinations. Thanks to this property, optimal choices of the most modern interior design can be created in a space.
Darkness kitchen compositions can also look just as amazing in a small and large interior. Black or anthracite kitchen furniture combines beautifully with natural wood and dark stones. In combinations with wood, the matte black shade of the surfaces is slightly warmed, creating a unique atmosphere and high design. Light woods, such as oak, go best as in combination with black they add elegance and style to the interior.
We can not ignore the lighting of the interior, because it is after the Darkness furniture the most important choice in order to create a special place where you will enjoy every moment of the day and night. Darkness furniture compositions have options from hidden Led in the handles as well as inside the cabinets.
Available in Kristall, Glass, acrylic and lacquer qualities. The basic colors are black and anthracite in super-mat and glossy texture options.