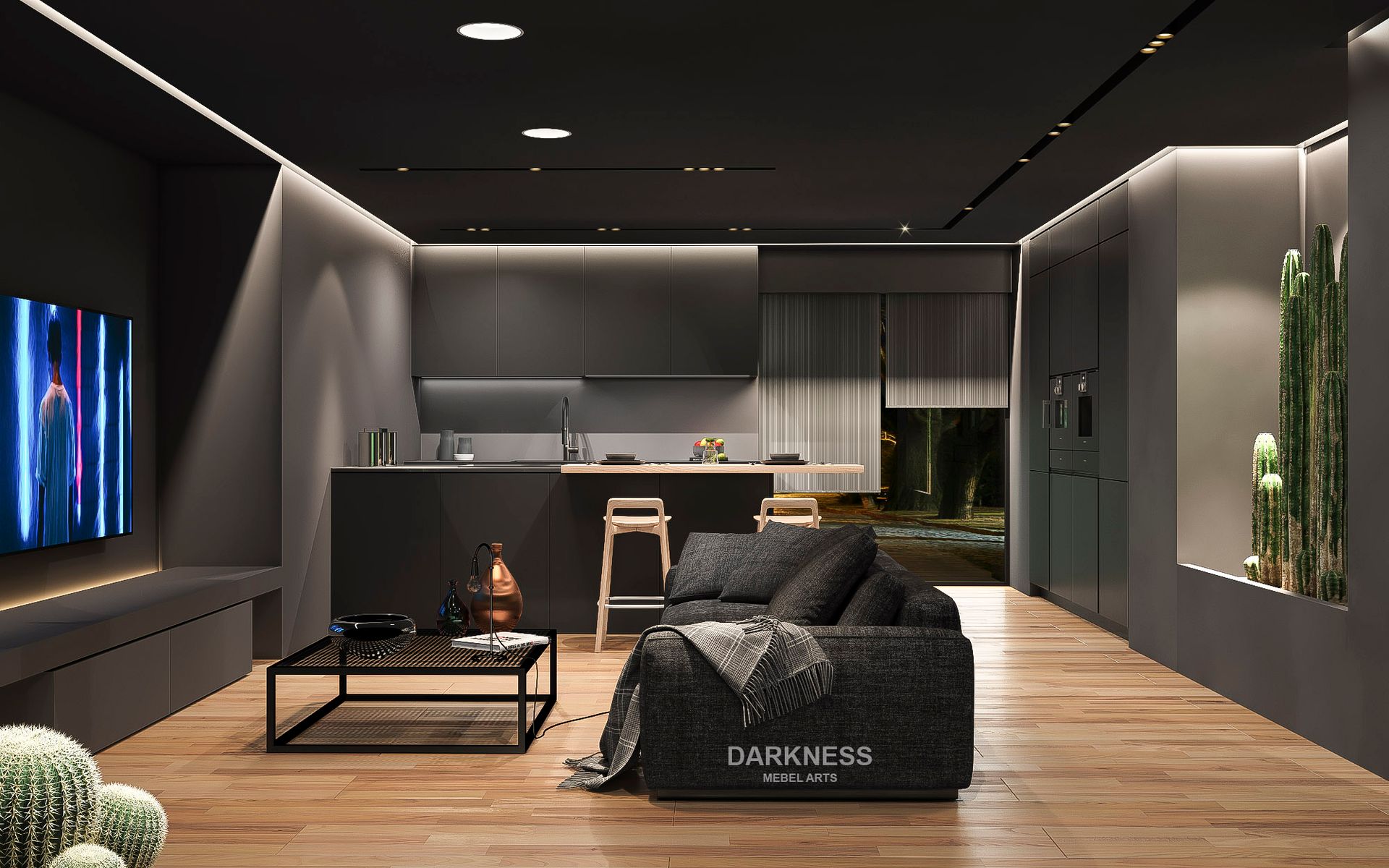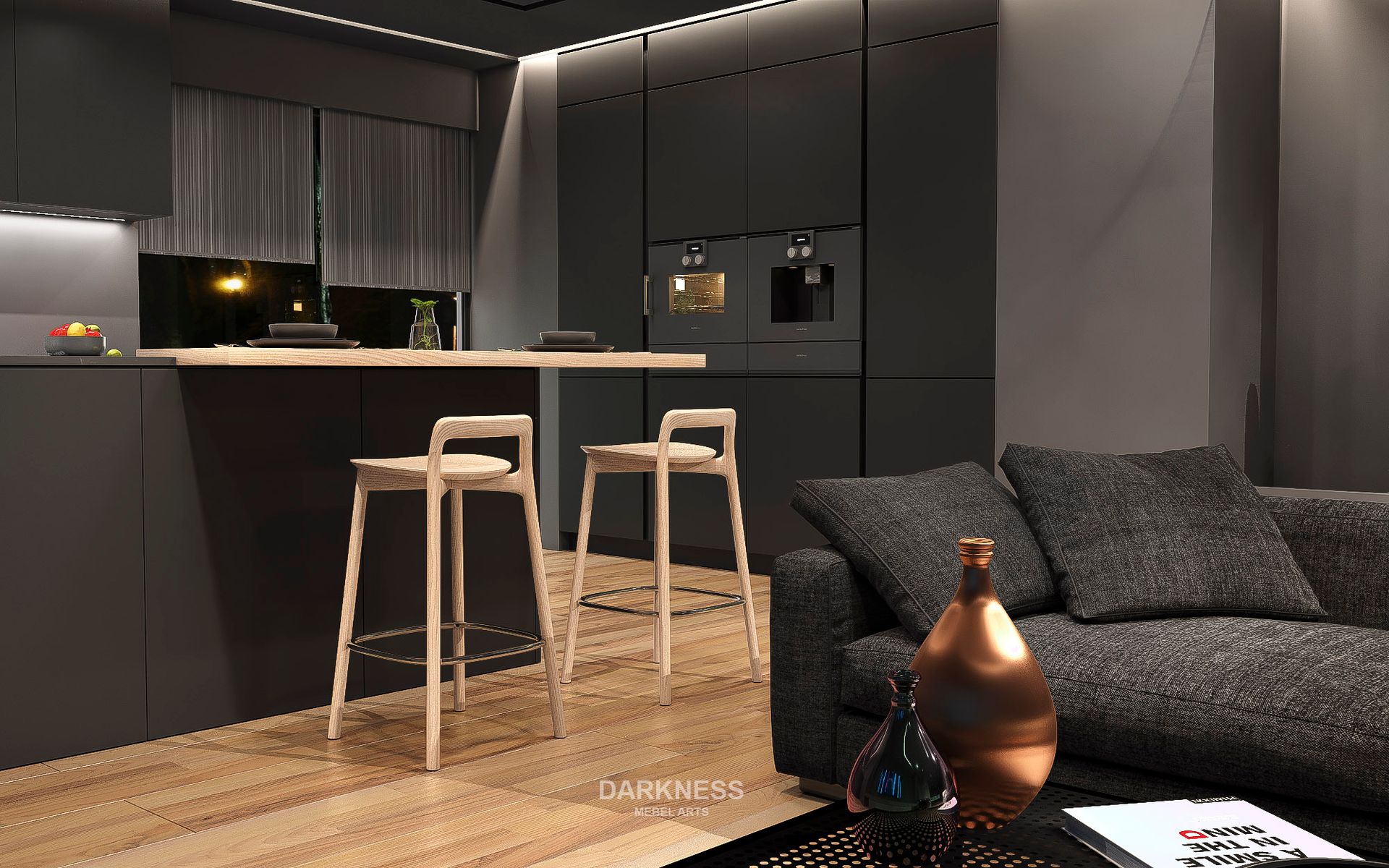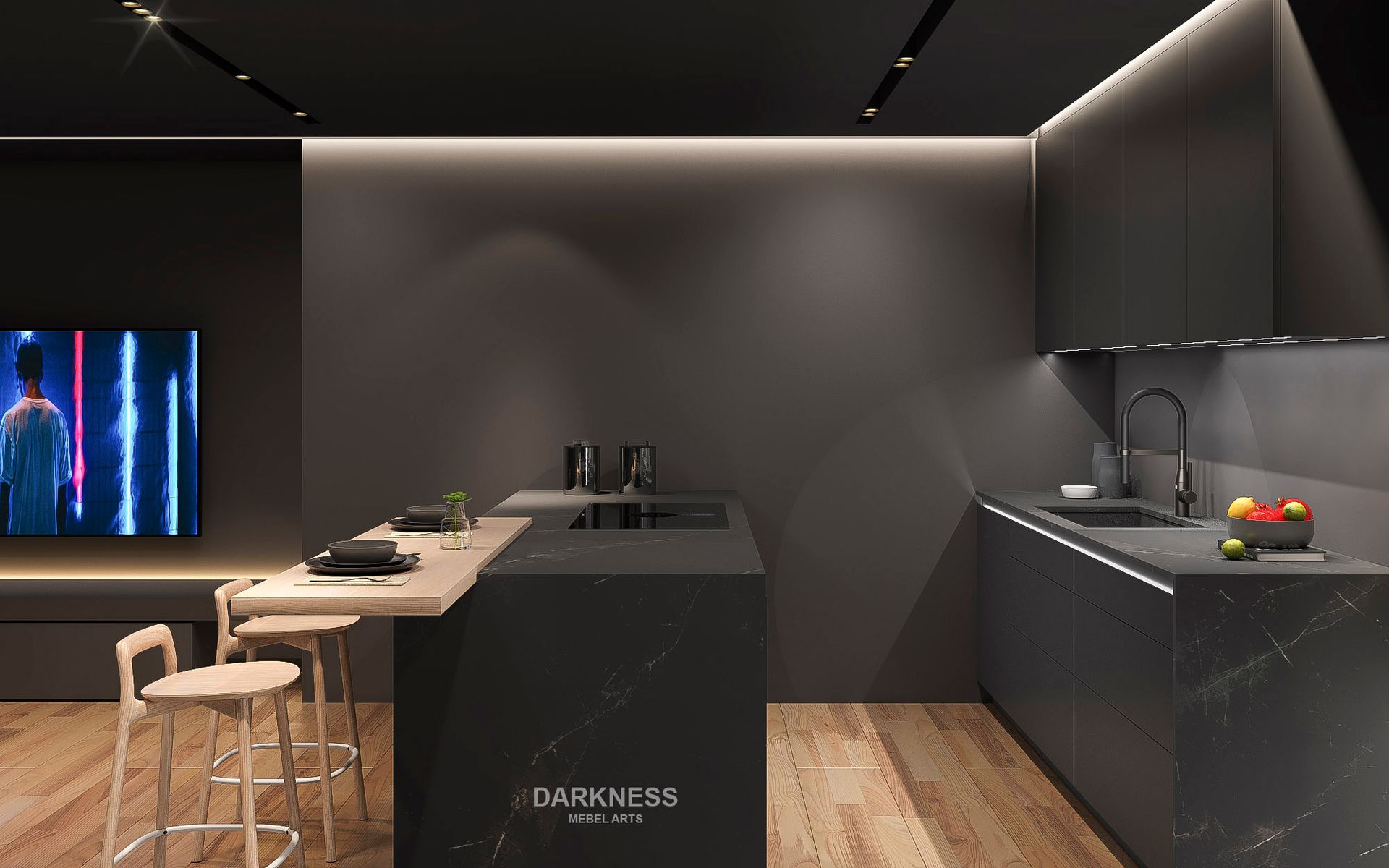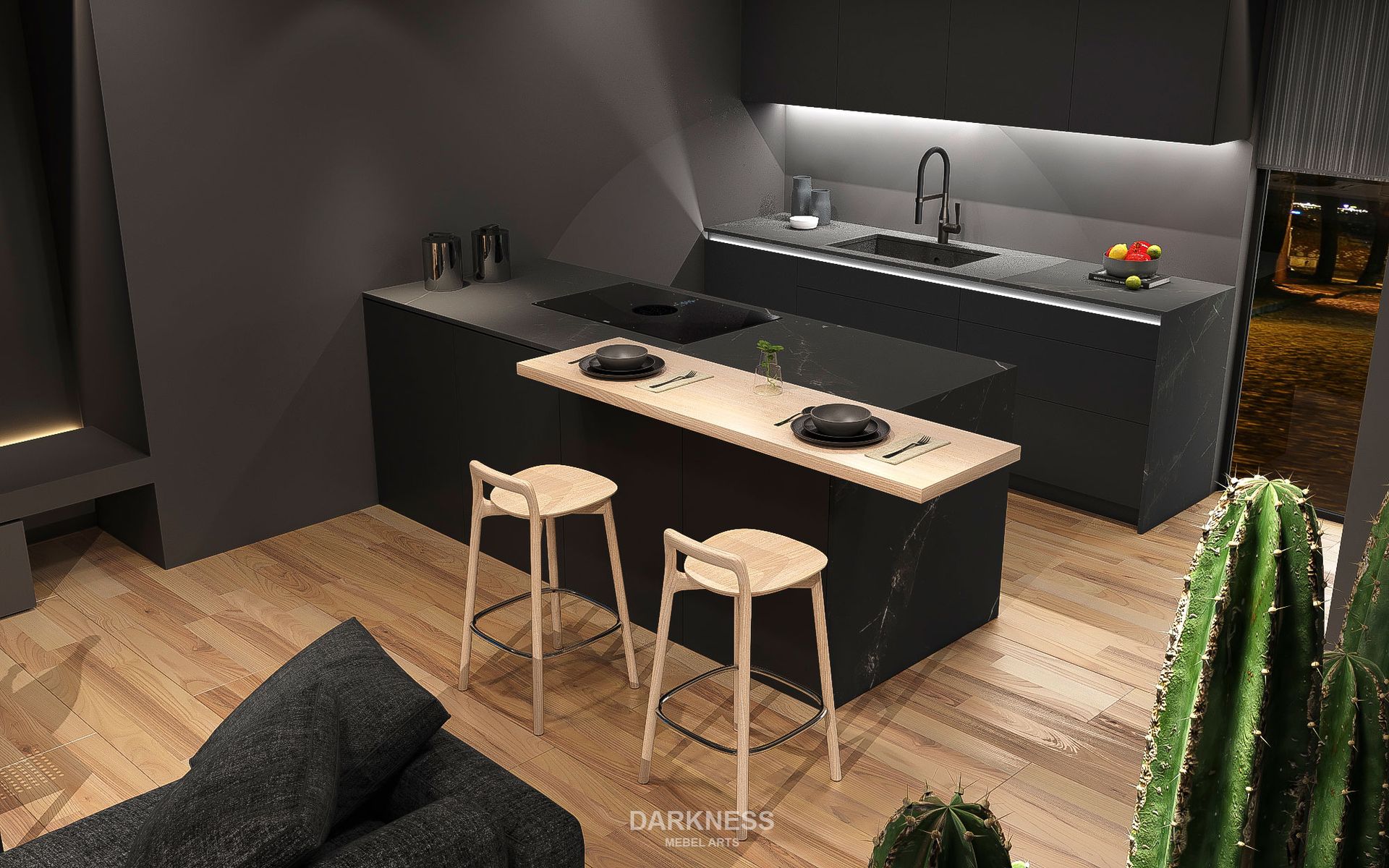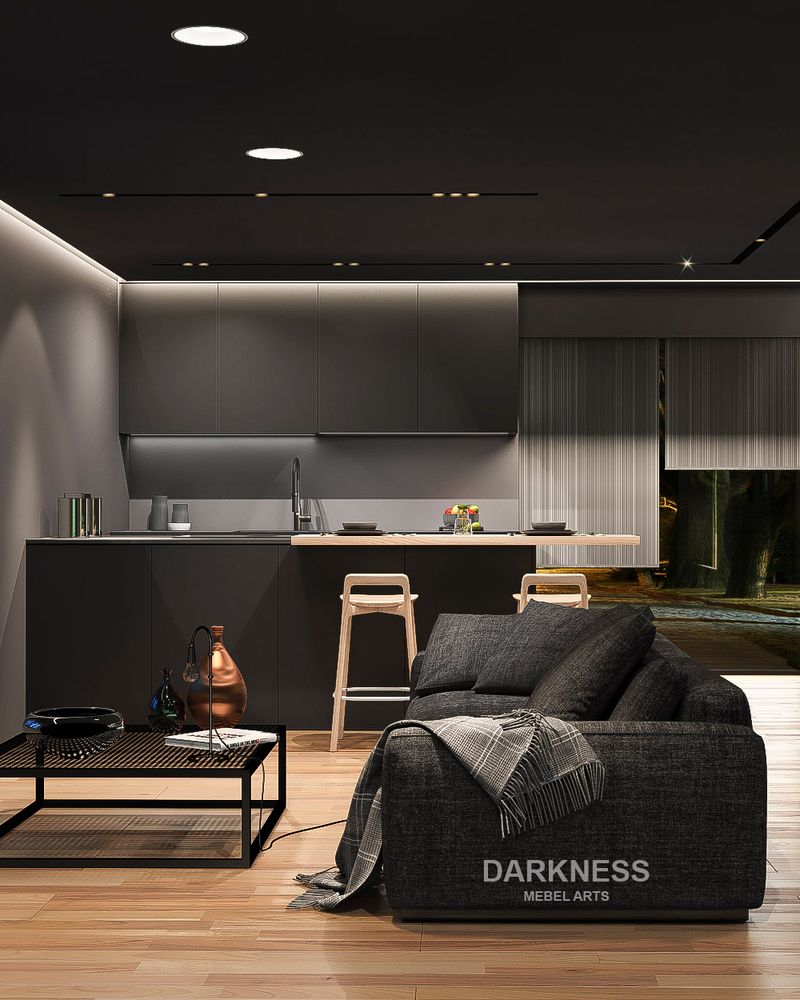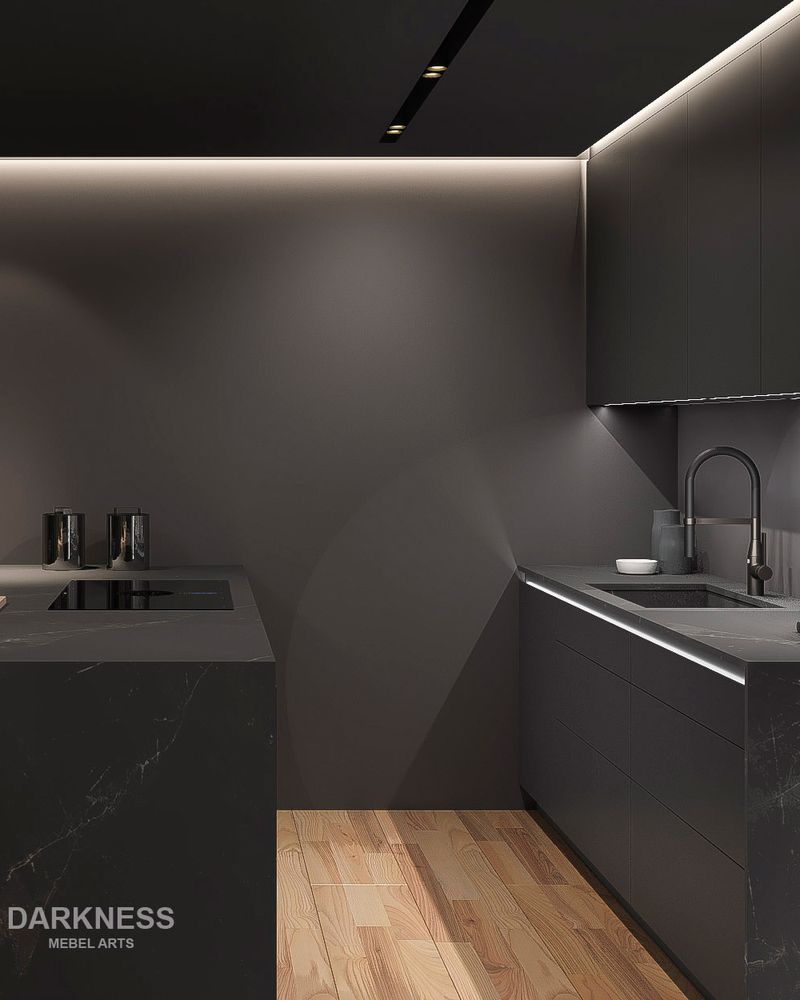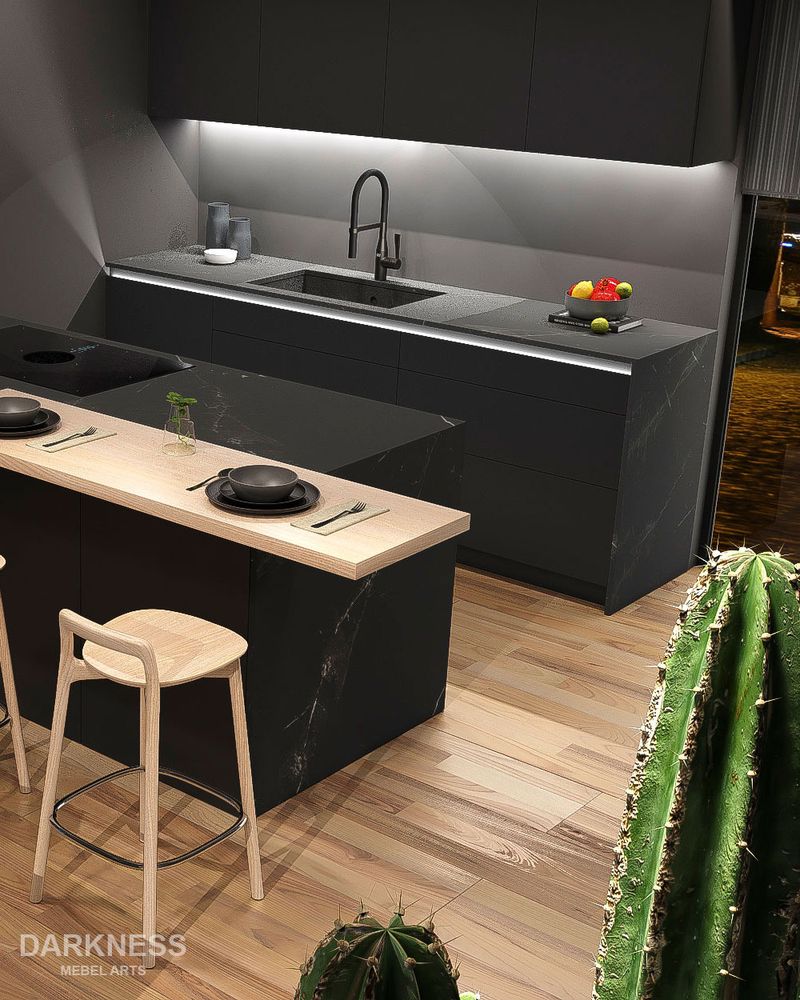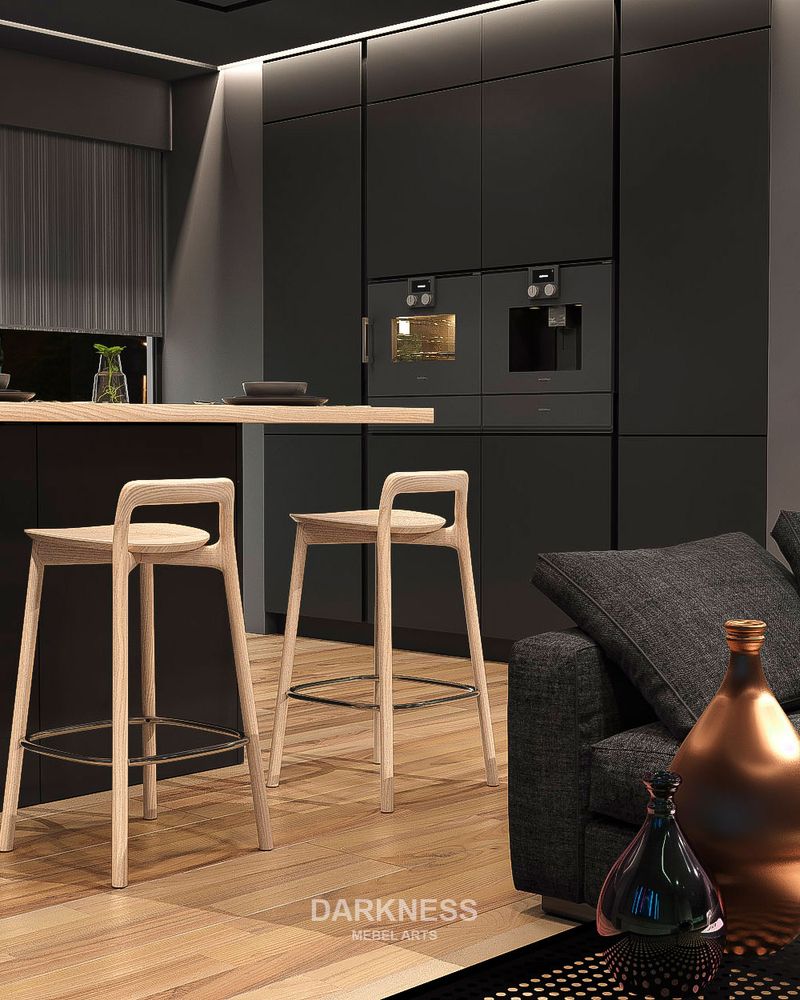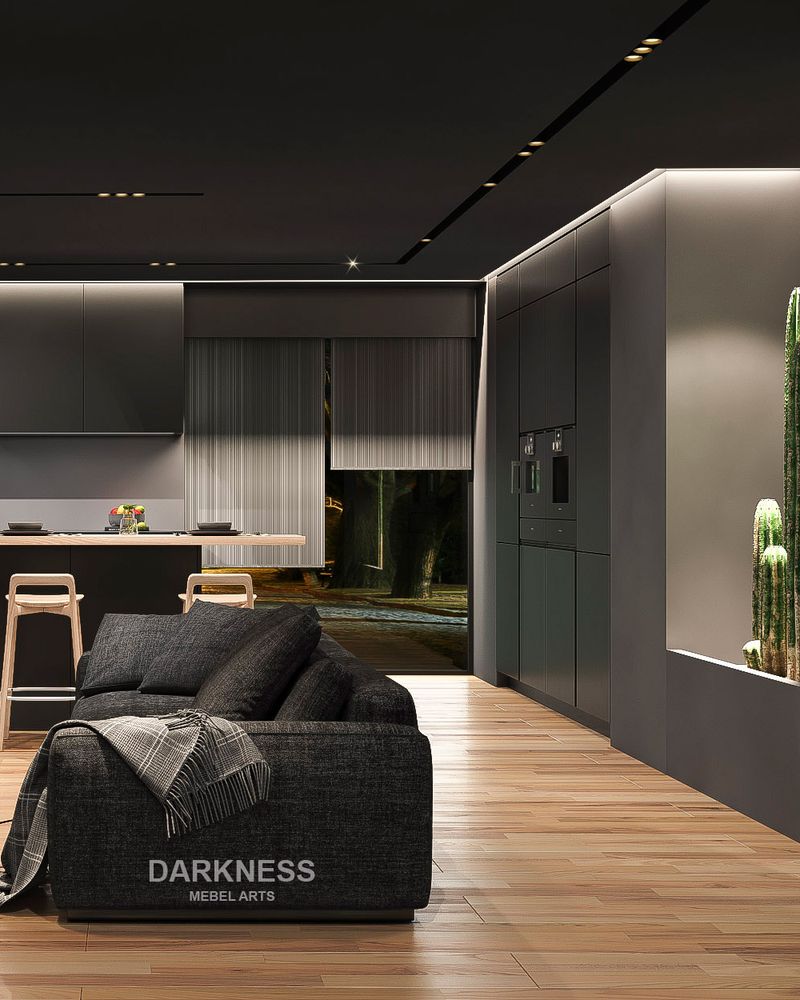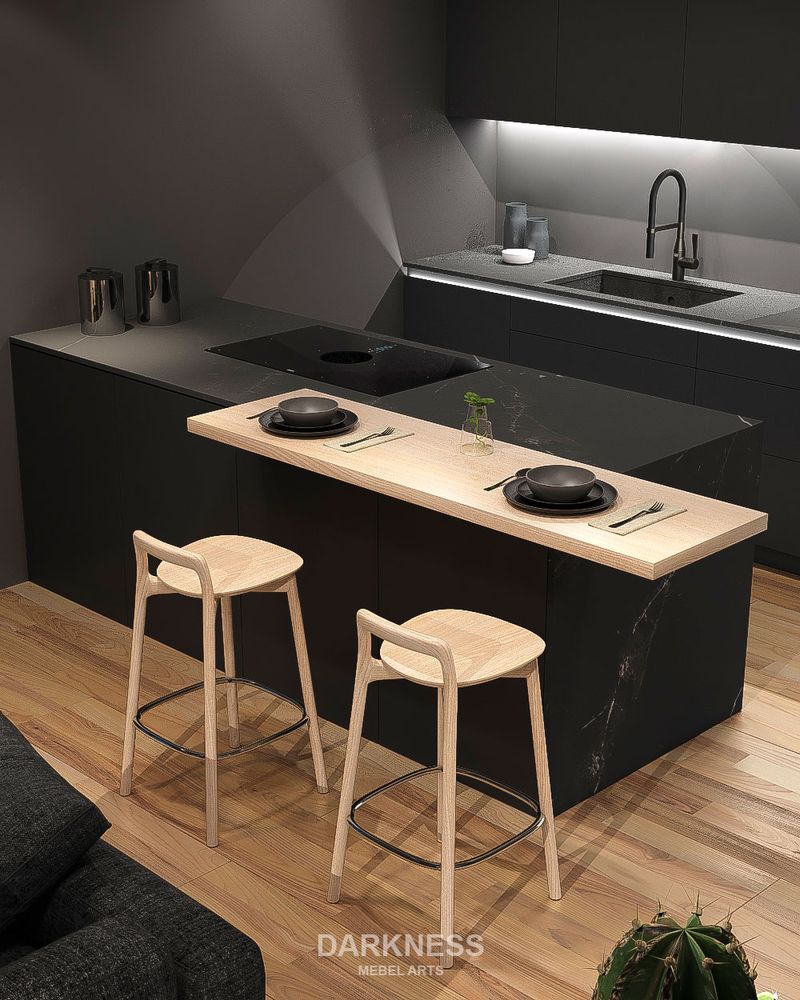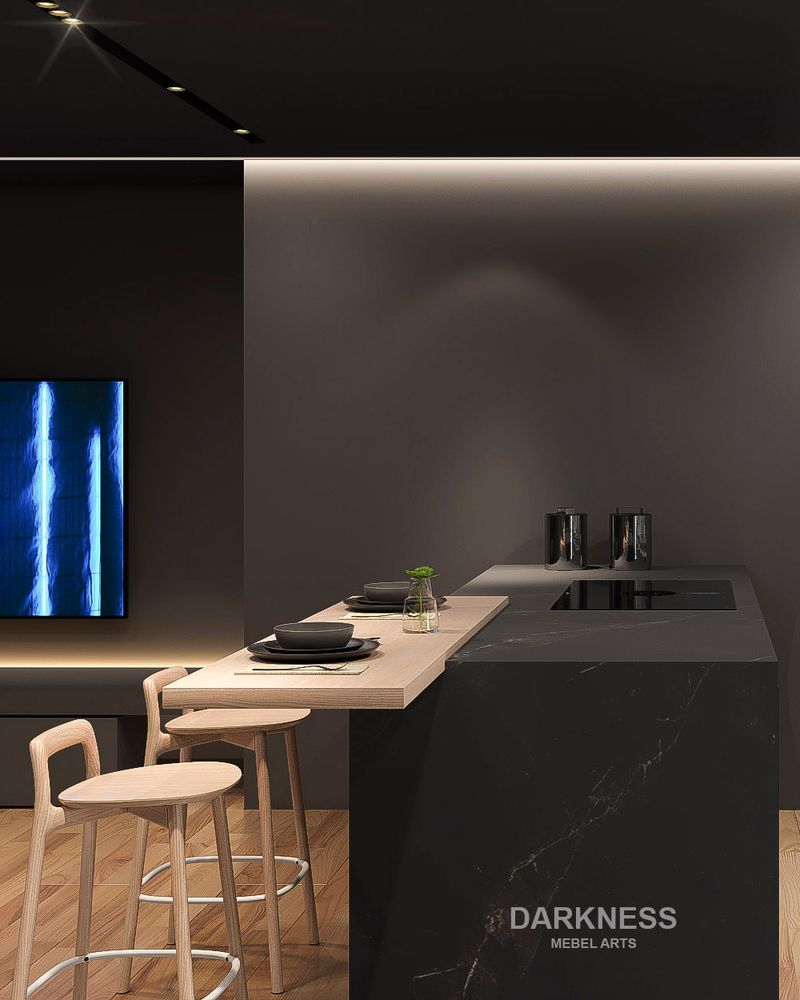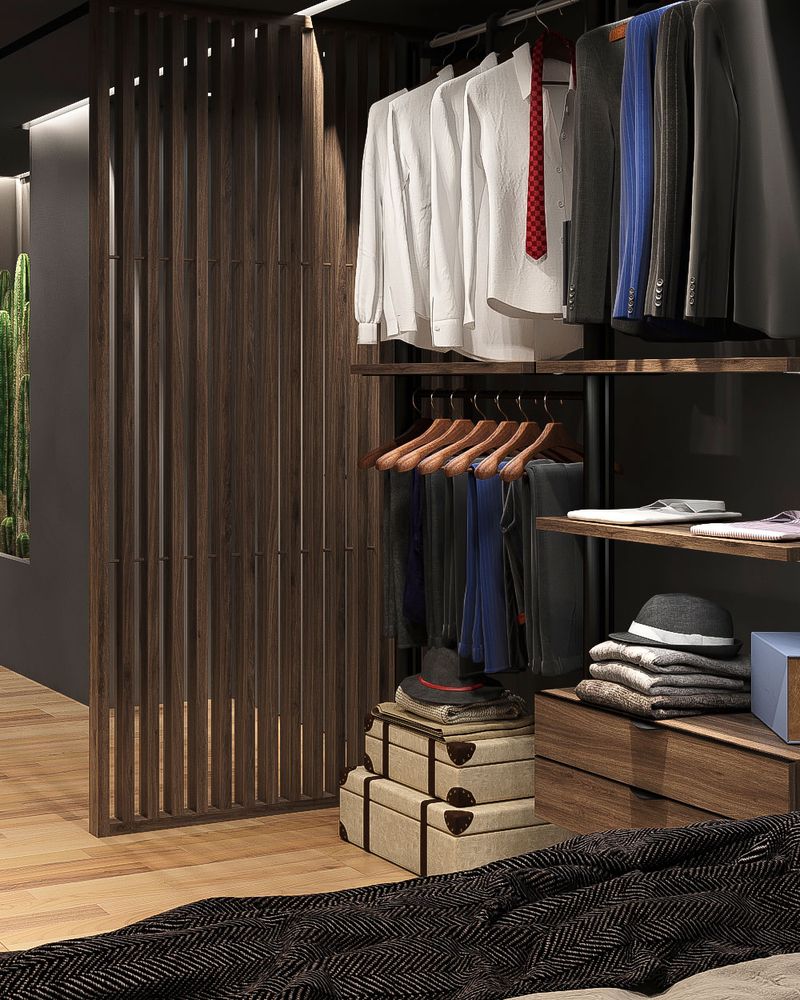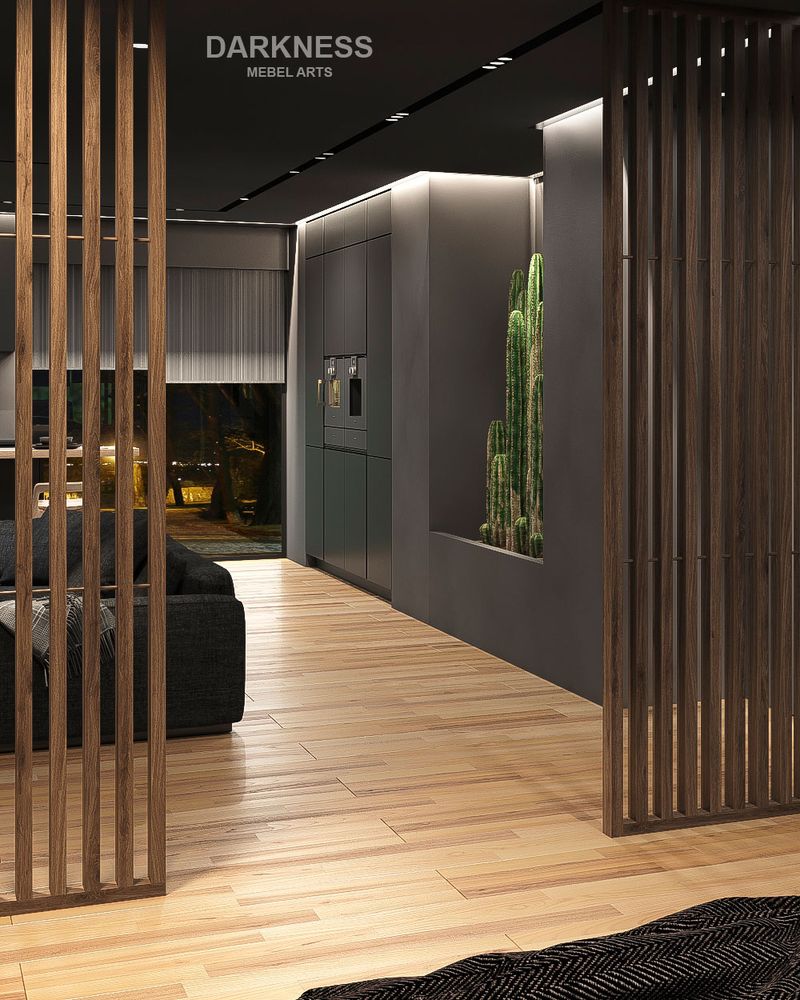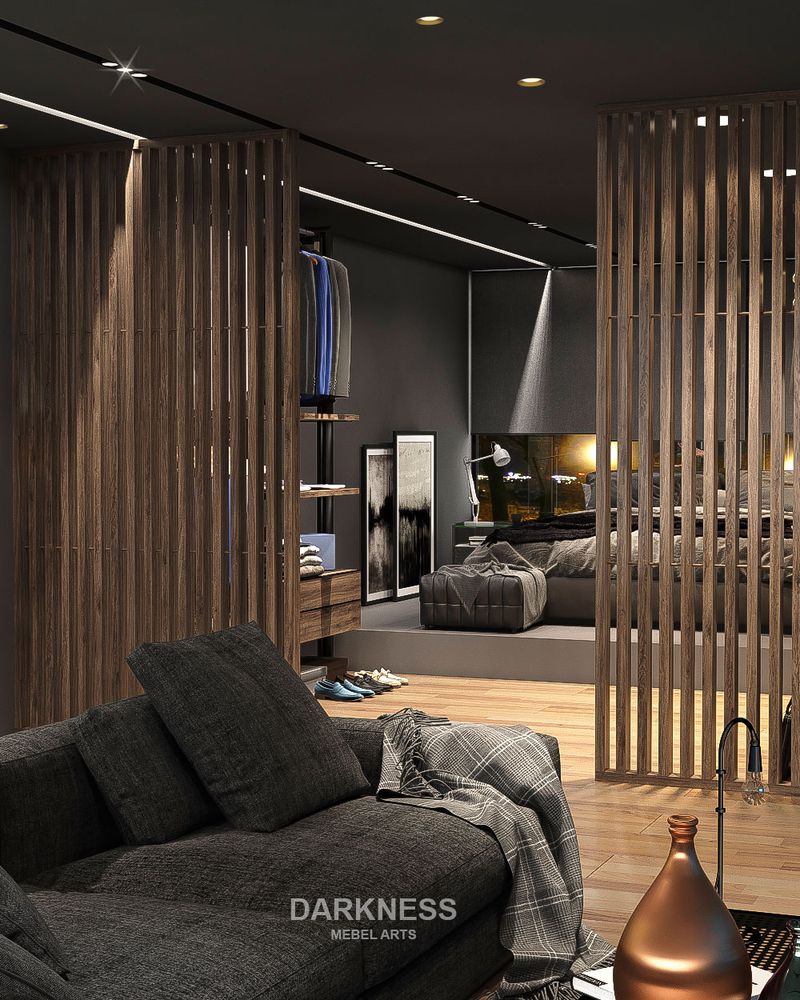 Darkness Kitchen: Embrace Bold Elegance in Kitchen Design
After several years of white kitchens dominating the scene, it's time for new bold proposals. The Darkness black kitchen serves as a canvas for an endless number of color combinations. Thanks to this feature, it is possible to create optimal choices in a space for the most contemporary interior design.
The Darkness kitchen compositions can also look equally stunning in both a small and a large interior space. Black or charcoal kitchen furniture blends beautifully with natural wood and dark stones. When combined with wood, the black matte shade of the surfaces is slightly warmed, creating an unparalleled atmosphere and high design. Light-colored woods, such as oak or white oak, are better suited as they add elegance and style to the interior in combination with black.
The Darkness kitchen furniture, thanks to the Anti-fingerprint technology, is the ideal choice for those who want to combine style and innovation. Covered with a super-matte acrylic surface with special hydrophobic properties, this kitchen furniture offers a range of additional benefits:
They do not leave fingerprints on the front surfaces
They are highly resistant to scratches, chemical damages, and ultraviolet radiation
They provide perfect depth of color
Amazing matte finish of the surface with a soft satin texture
The rich palette of acrylic colors in the Darkness collection offers the possibility to create kitchen compositions with an interesting character, while the functionality of the surfaces ensures ease in maintaining flawless cleanliness. The Darkness series, incorporating advanced ANTIBAC technology, provides an antibacterial coating enhanced with silver ions, which gradually releases its antibacterial properties for long-term protection.
The lighting of a space is a crucial element in creating the desired atmosphere, particularly in areas such as the kitchen where functionality meets aesthetics. The Darkness kitchen furniture range is distinguished by its meticulous integration of LED lighting, which is discreetly placed in the handles and the interior of the cabinets, imparting a unique sense of refinement and contemporary design.
Choosing Darkness kitchen furniture allows consumers to choose between high-quality Kristall surfaces and acrylic lacquer, while the primary colors include the timeless black and the elegant charcoal, available in super-mat and glossy finishes. The combined use of these materials and colors creates a space that exudes a sense of luxury and modern style, inviting occupants to enjoy every moment, whether during the day or at night.