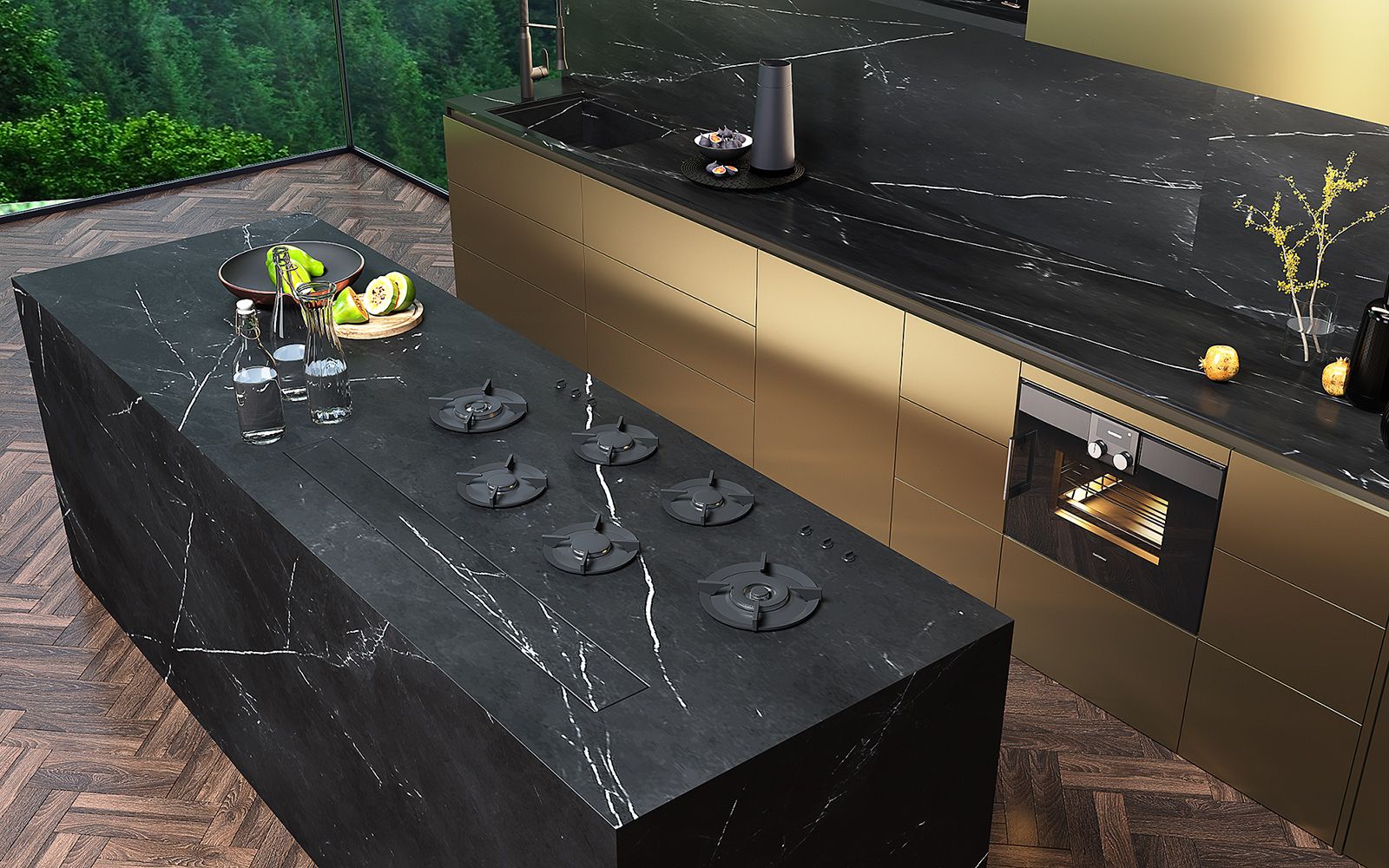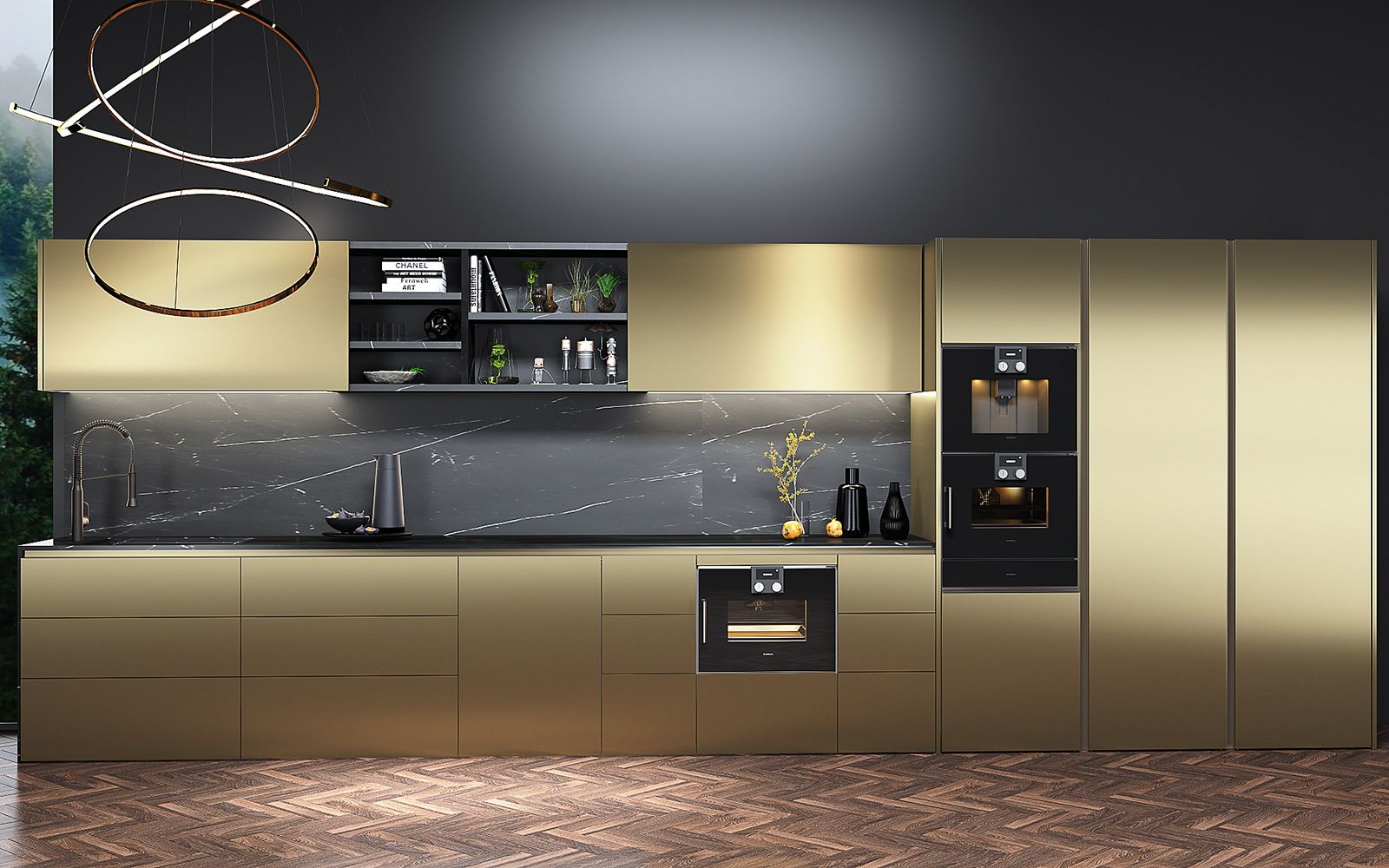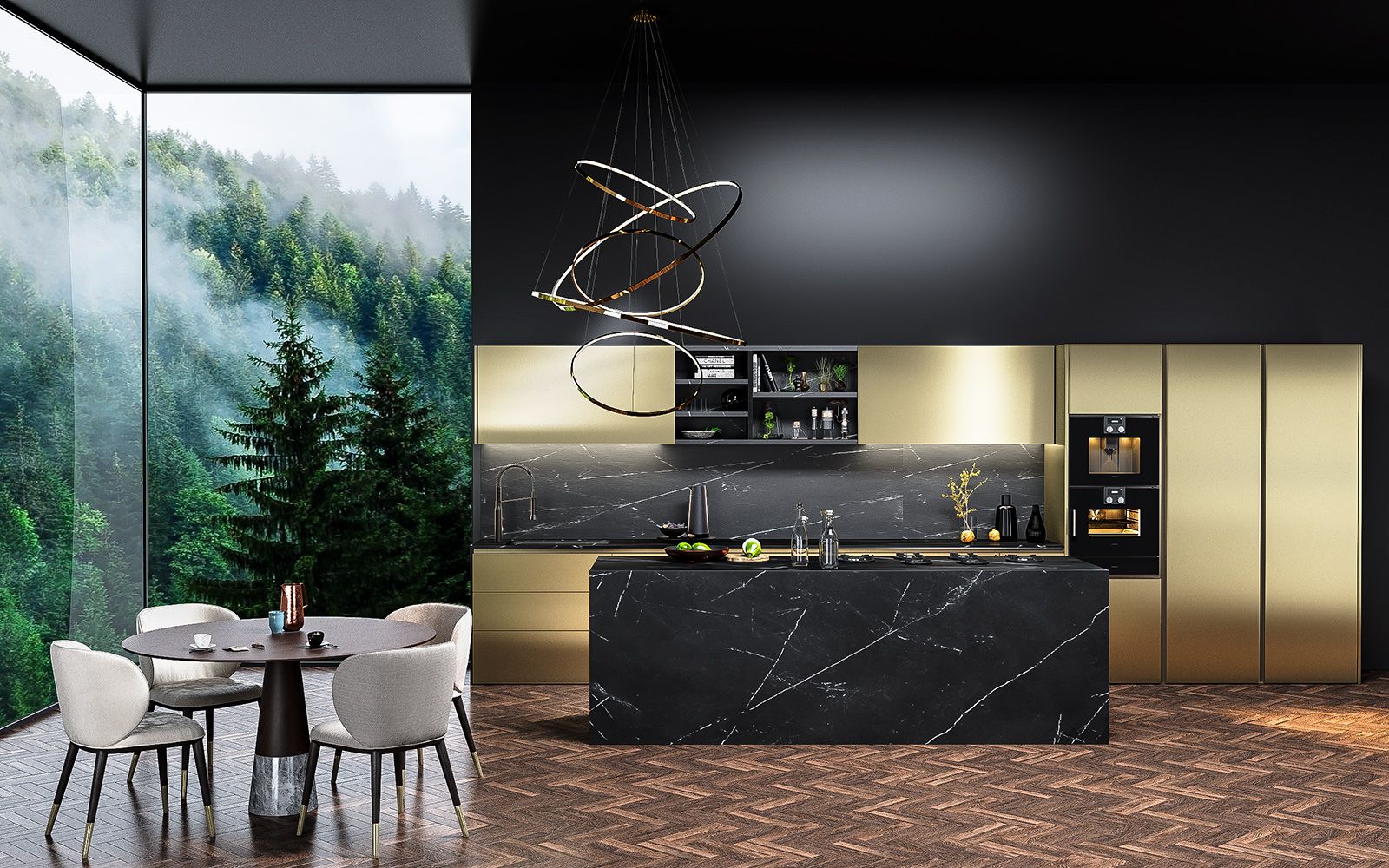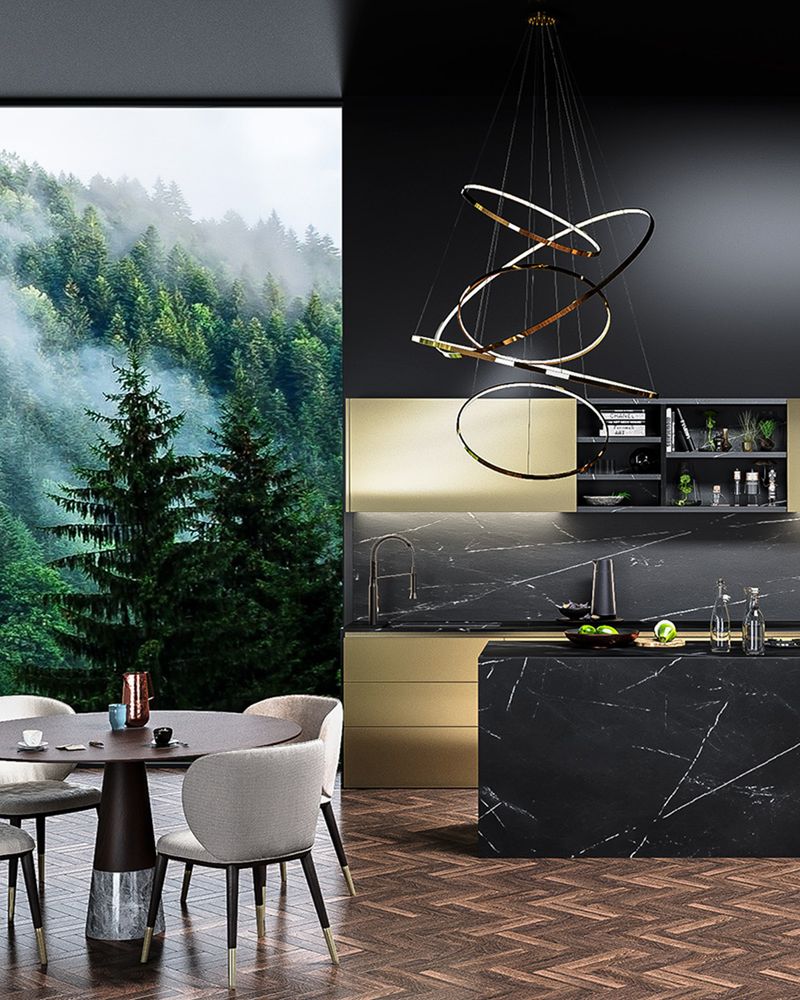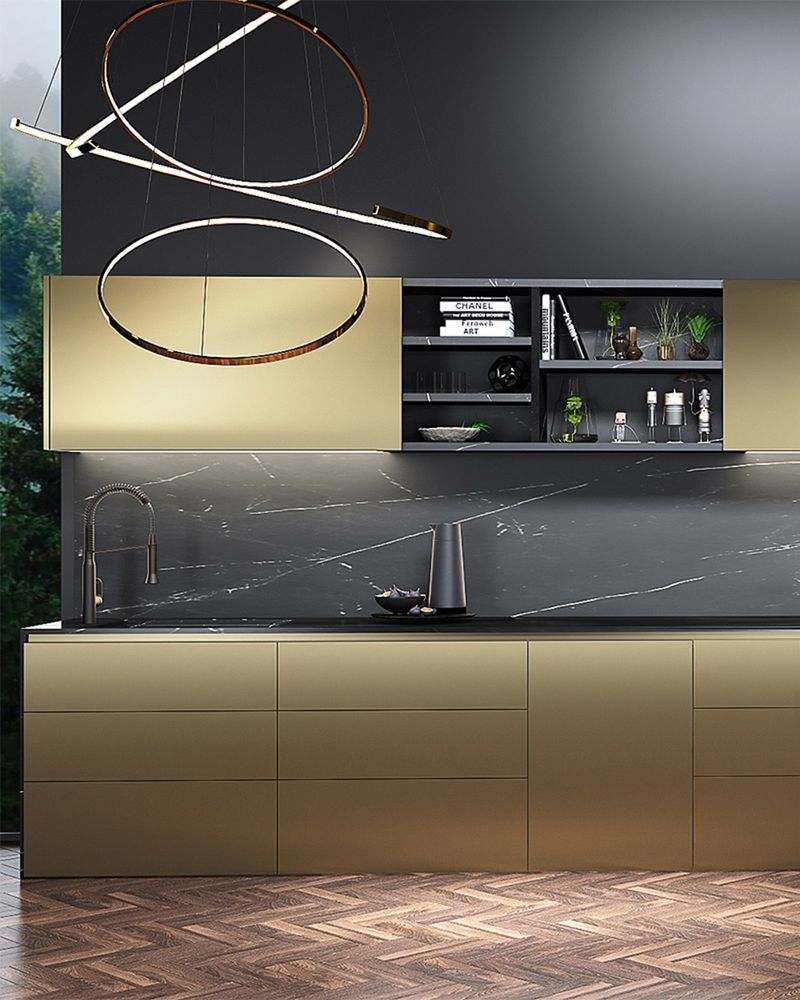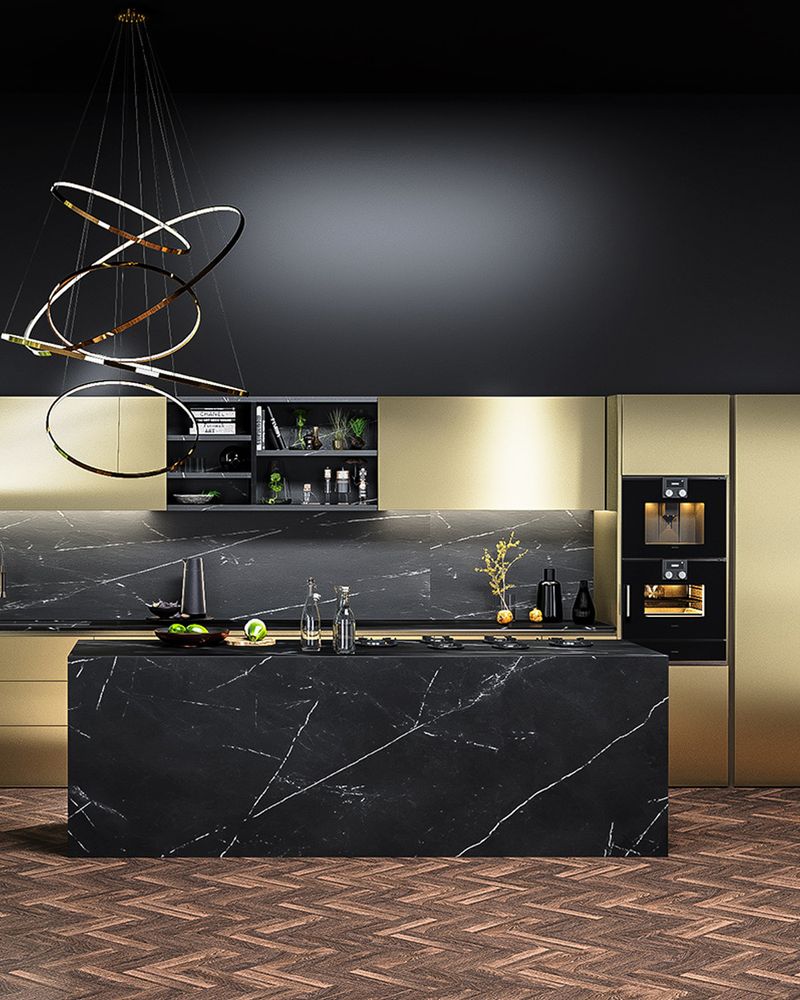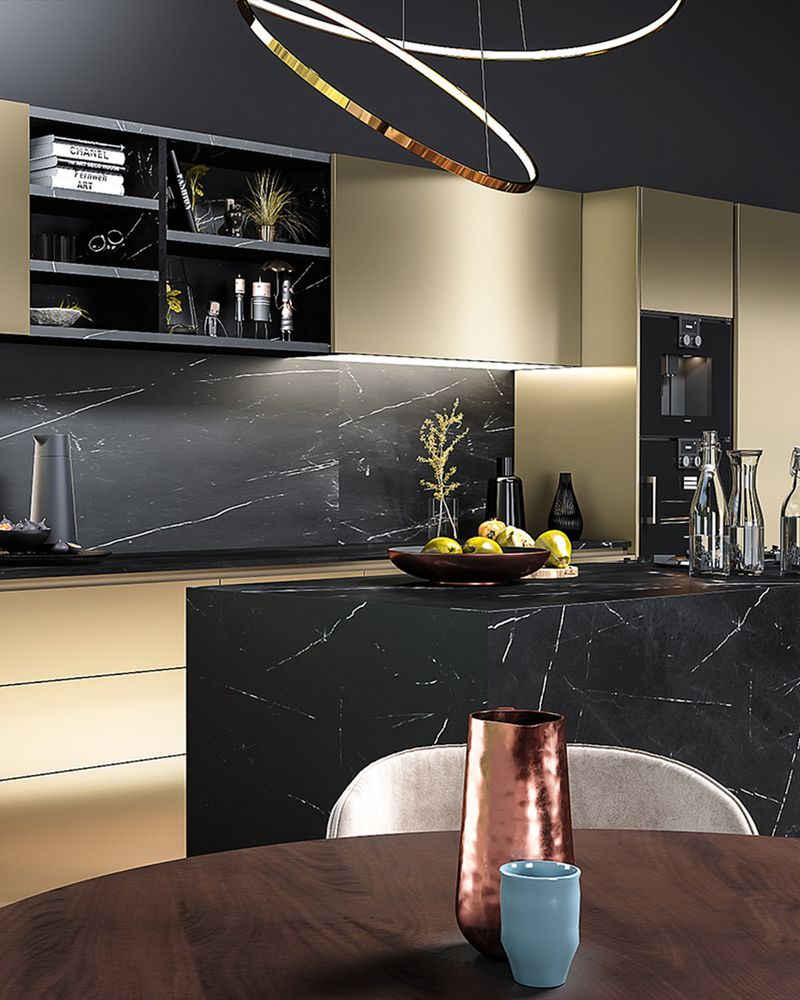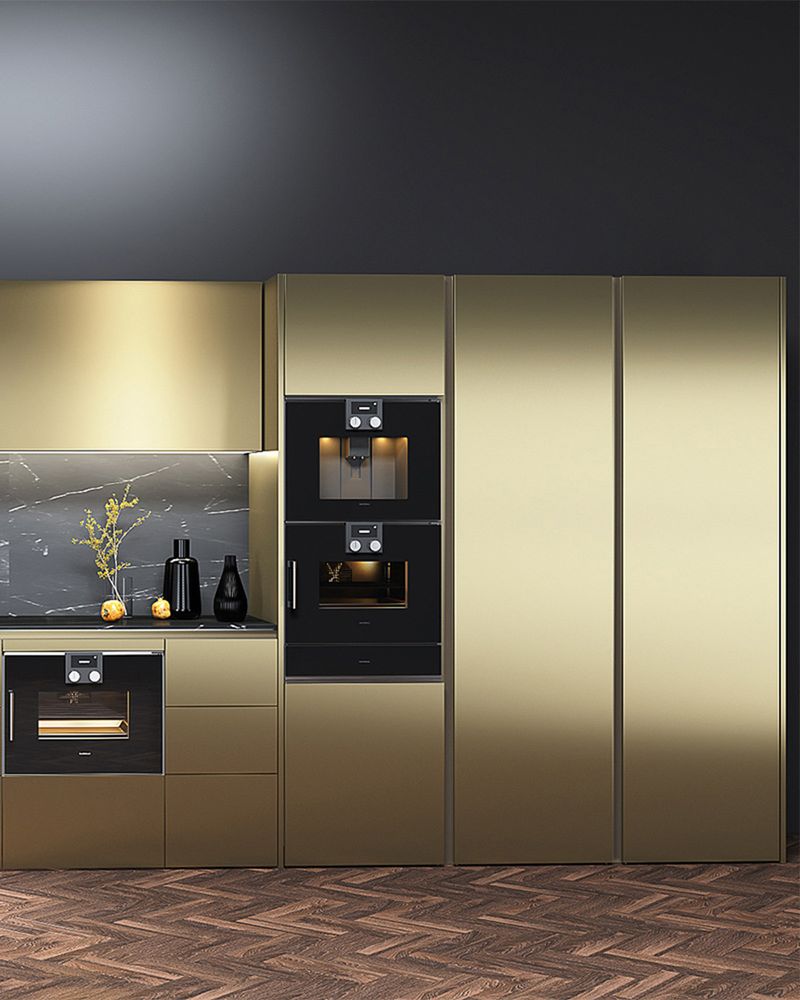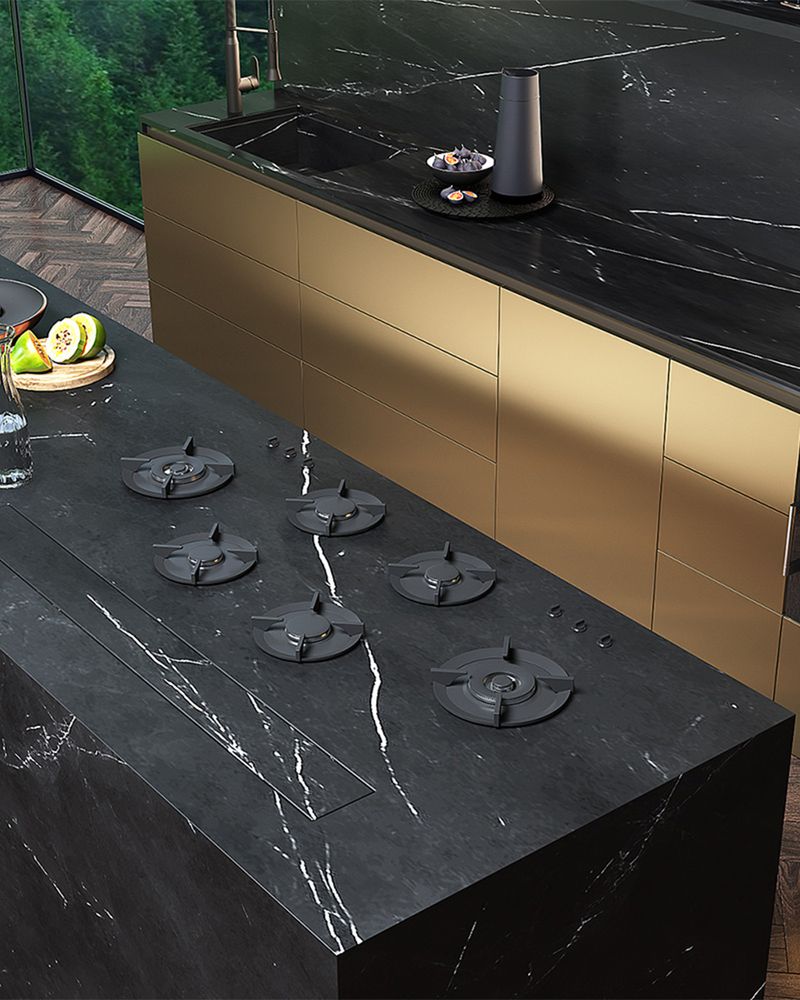 Amazing luxury
Are you tired of beige and pastel colors? Are you looking for something original and unique for the kitchen area? Gold and copper can enrich your interior giving it a unique character.
Combination of paint finishes with real metal creates a door surface of special aesthetics and extremely high quality.
All this creates a new modern trend in kitchen furniture design.
Both metallic luxury colors are combined with natural stones able to transform the interior design by leveling all the compatible images we had so far for the kitchen area.
Absolute harmony
The monolithic design allows even such a classic material as gold to find a new place in the interior design of the house.
The servo drive technology allows us to open all the cabinets with electric assistance without the need to touch them with fingers, leaving fingerprints.
Thanks to this feature, gold surfaces highlight their quality and are not endangered by stains.