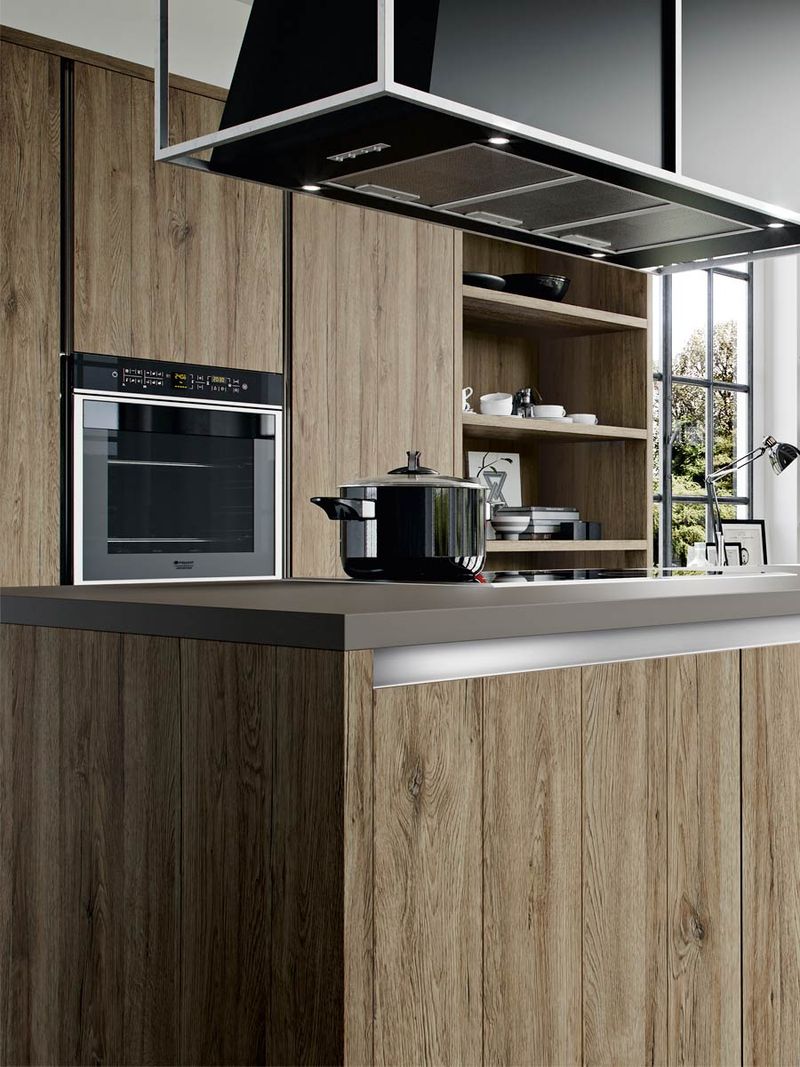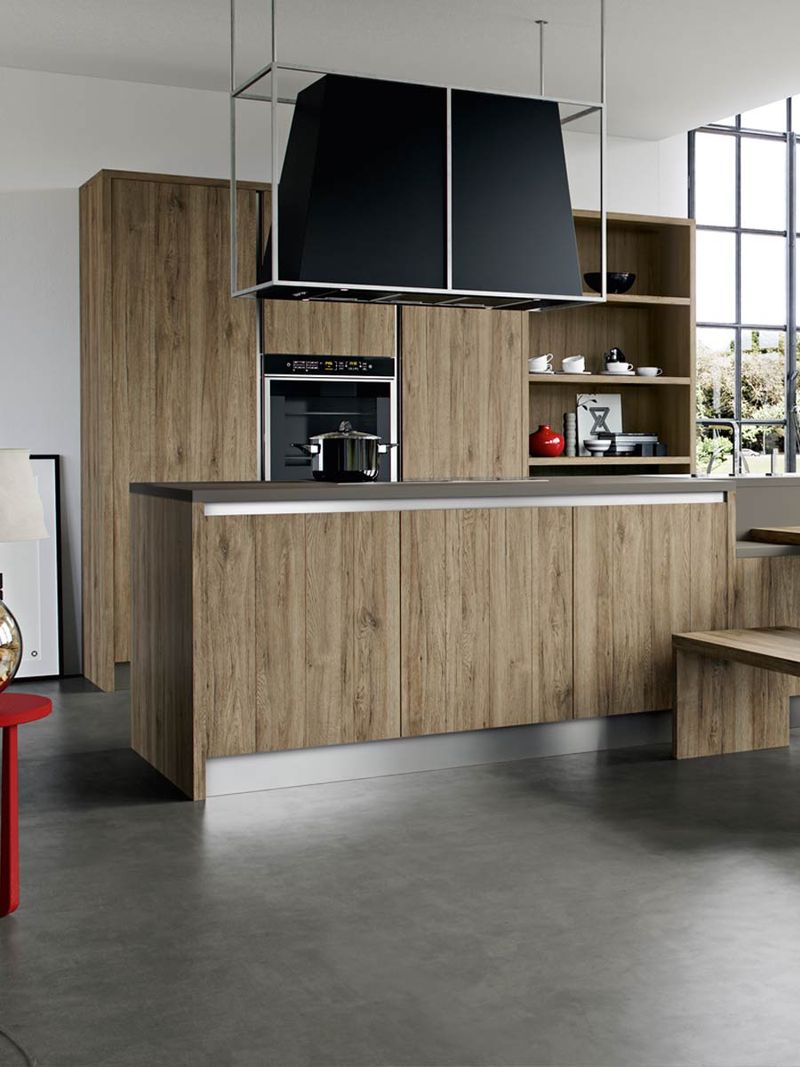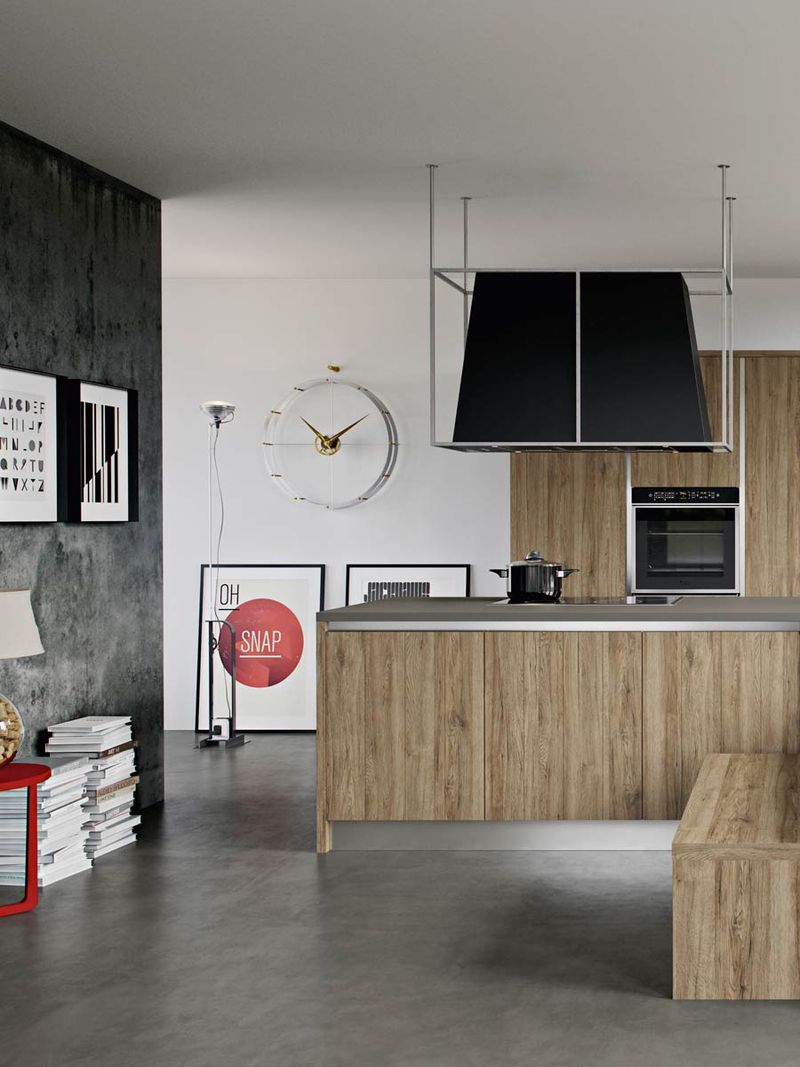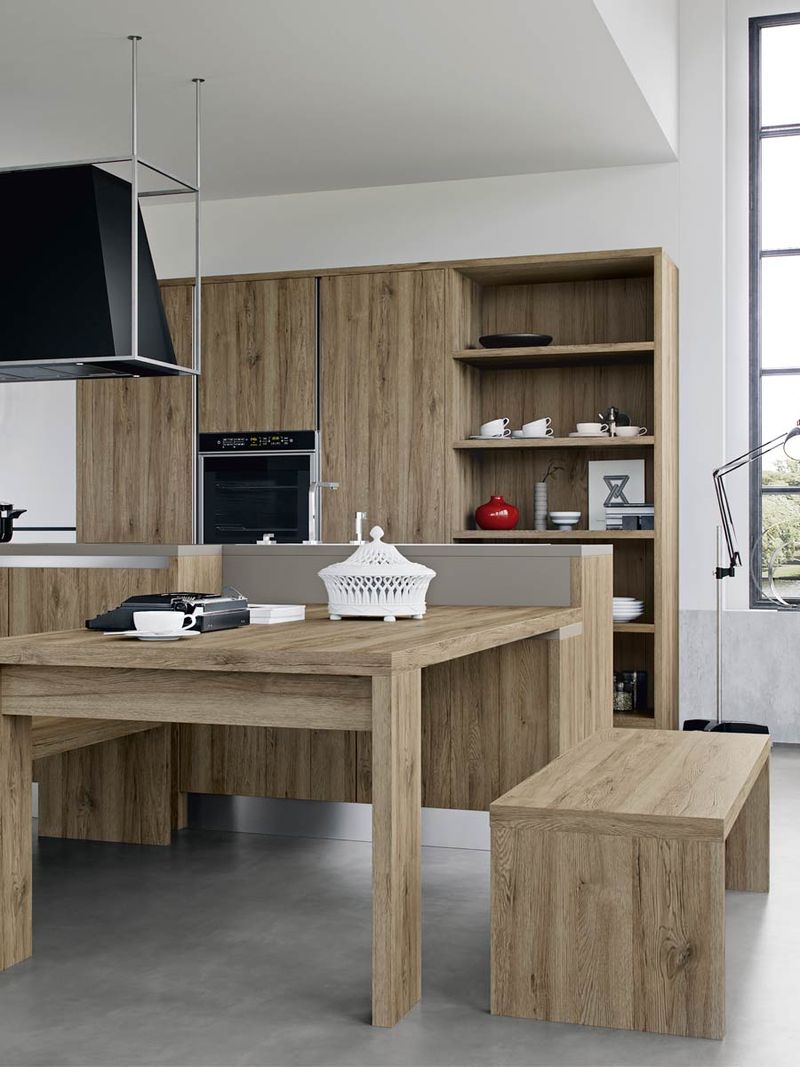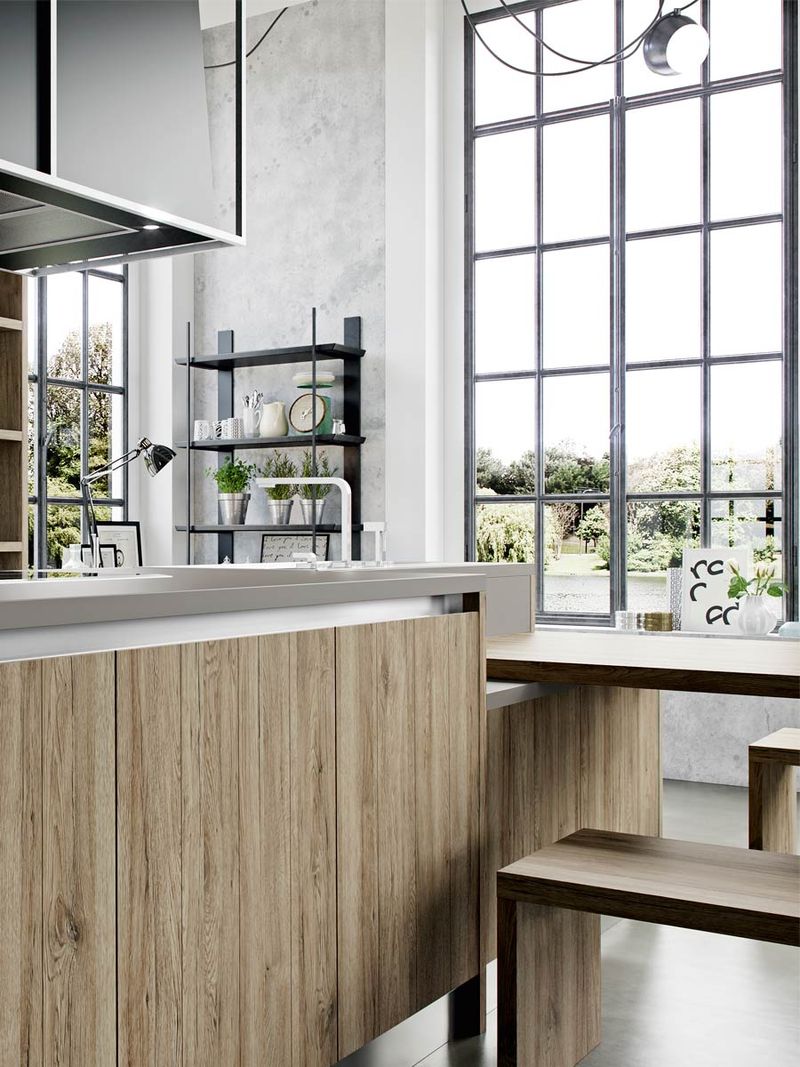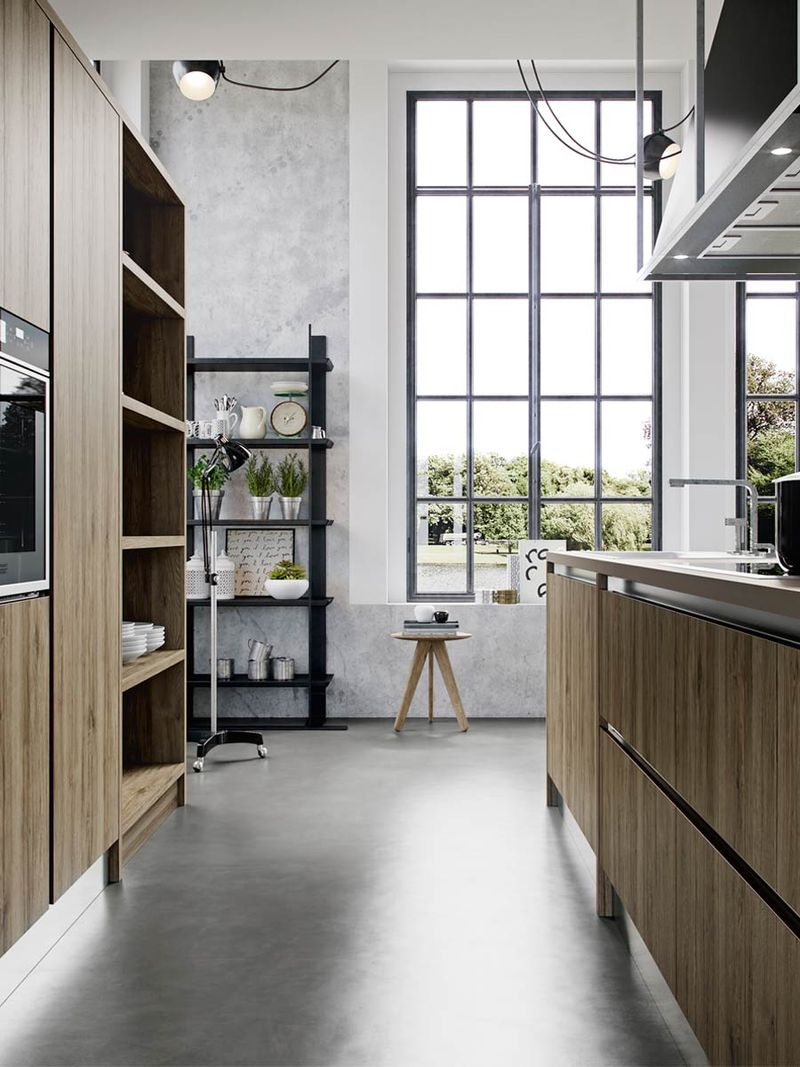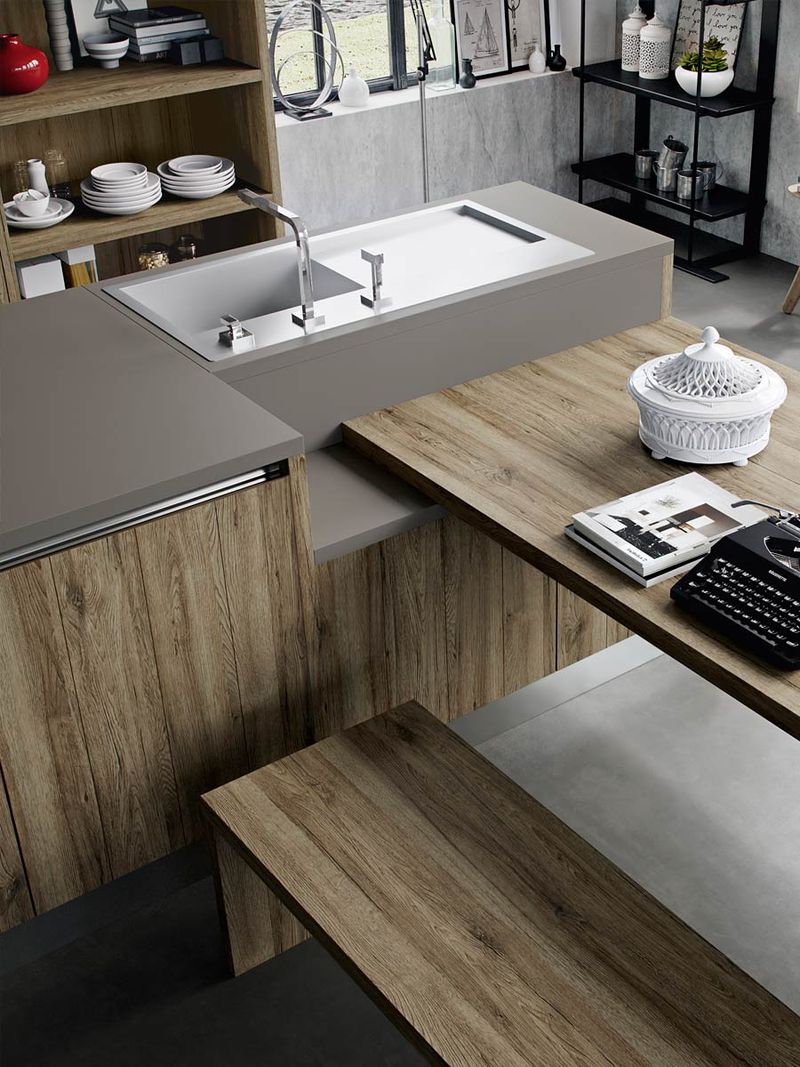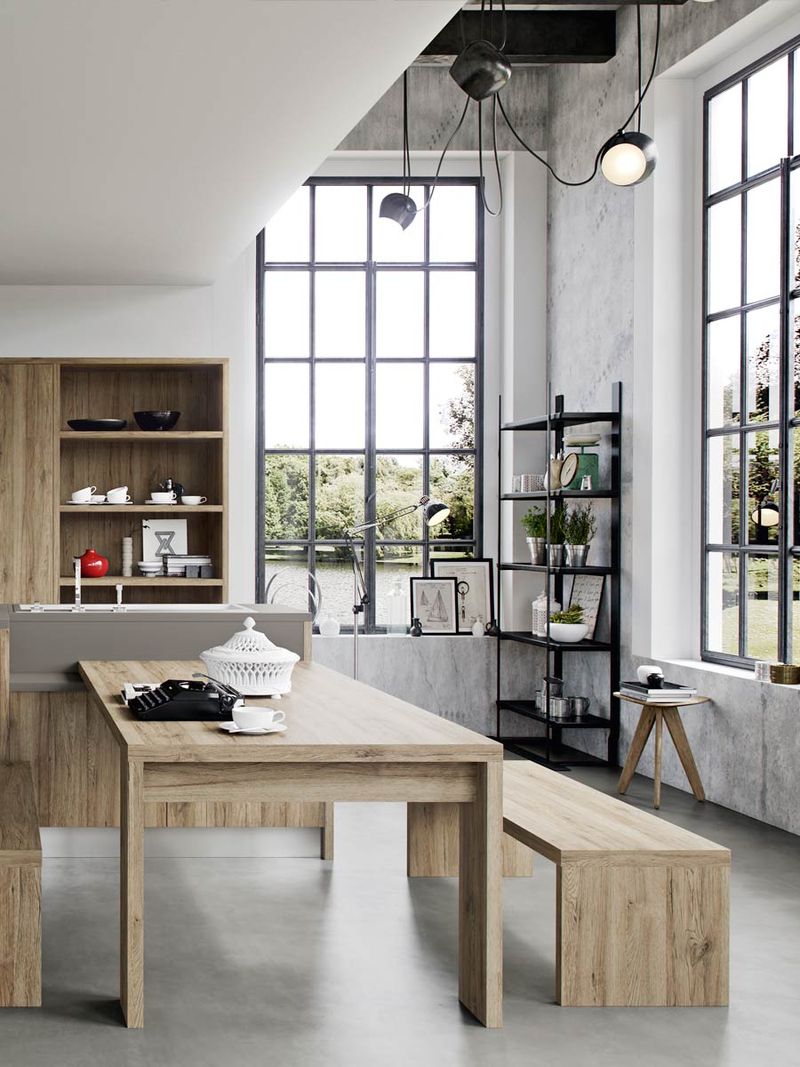 SPONTANEOUS STYLE WITH CONTEMPORARY PLATE
Top quality with innovative materials

The sink cabinet works not only as a unit but includes a low composition on which the base of the table is supported. Instead of the usual chairs, Kali 1 has two benches, exclusively designed for this collection, which offer an even more pleasant atmosphere.
The Kali collection features an exclusive absorber that highlights the originality of the composition and defines the cooking area to be the focus of attention. The high-end units incorporate a large shelf with five spacious shelves to store all personal items.
The absence of unnecessary decorative elements and the use of an induction hearth leave the working bench free. It is a spacious working bench in a very attractive and extremely powerful innovative material.