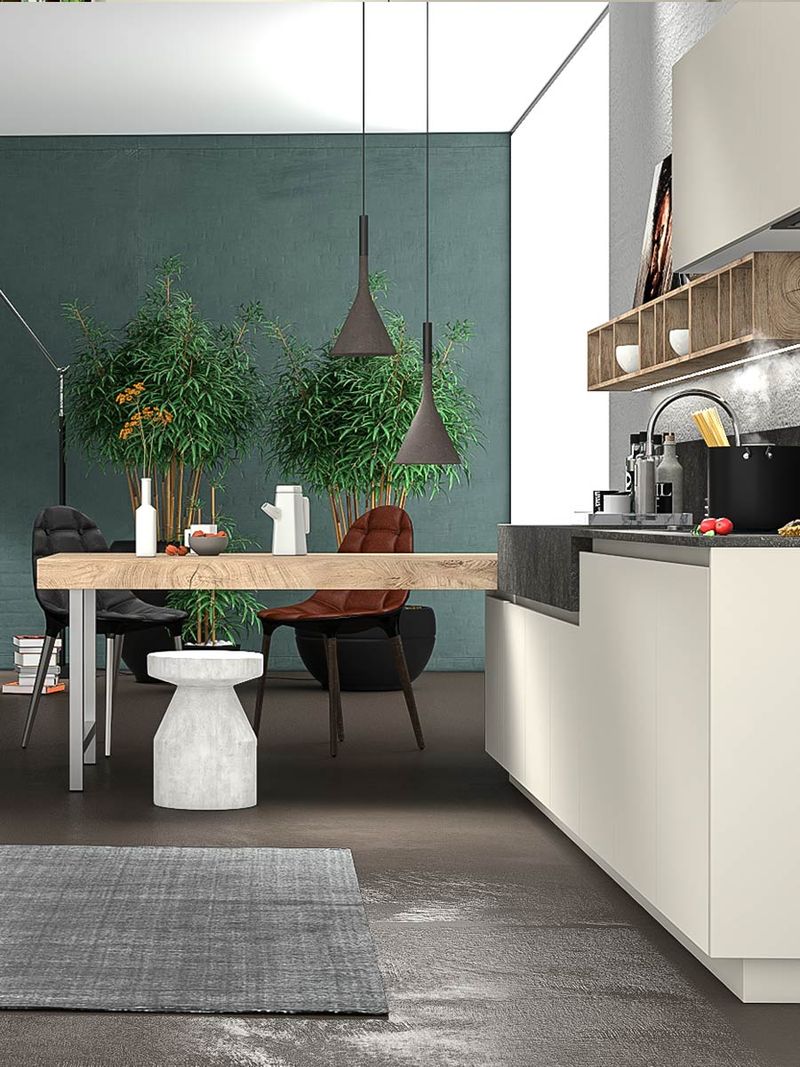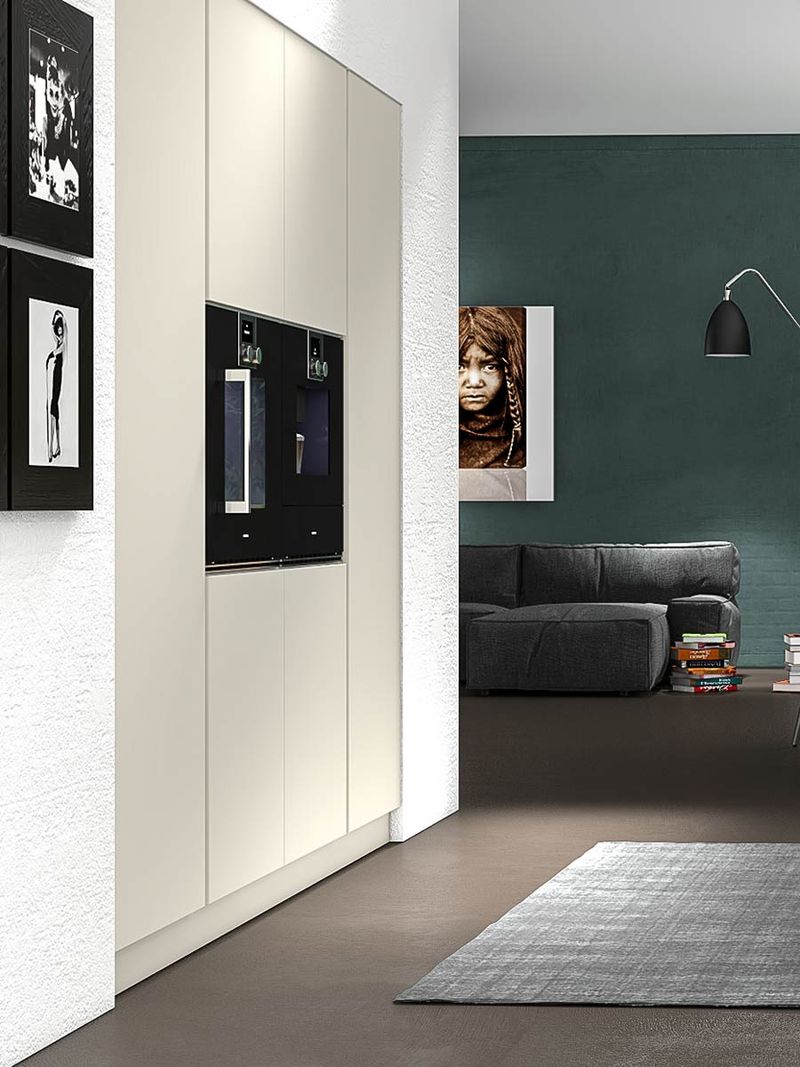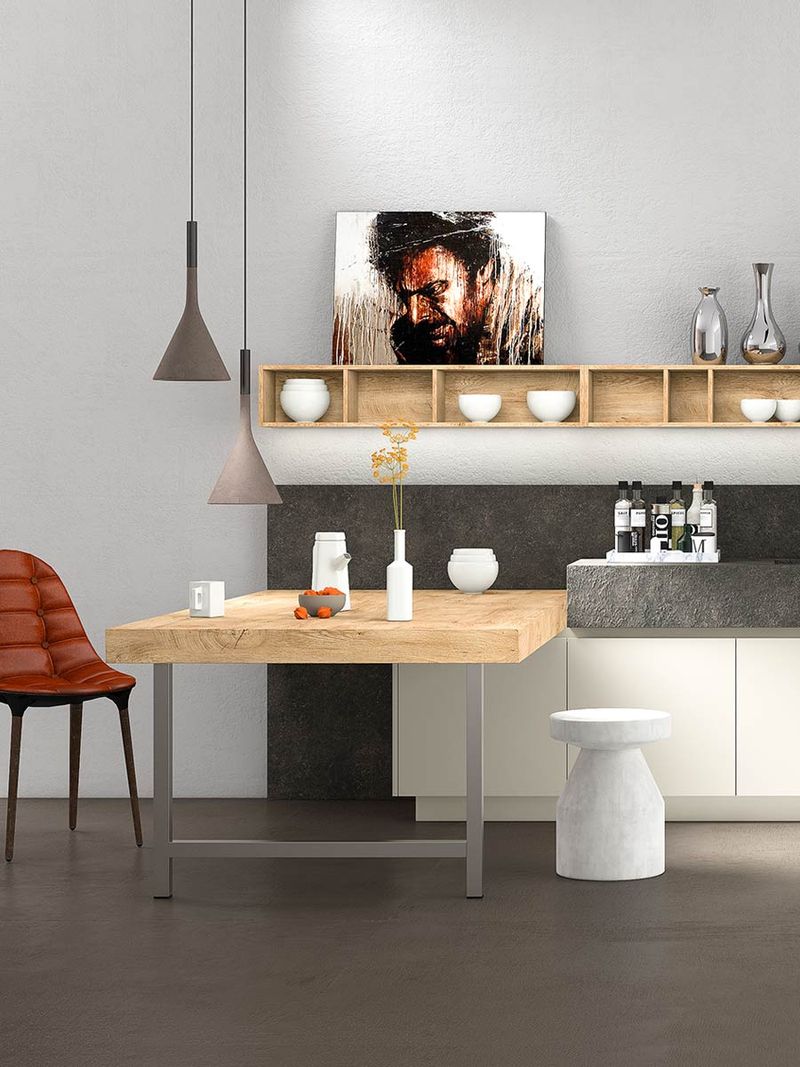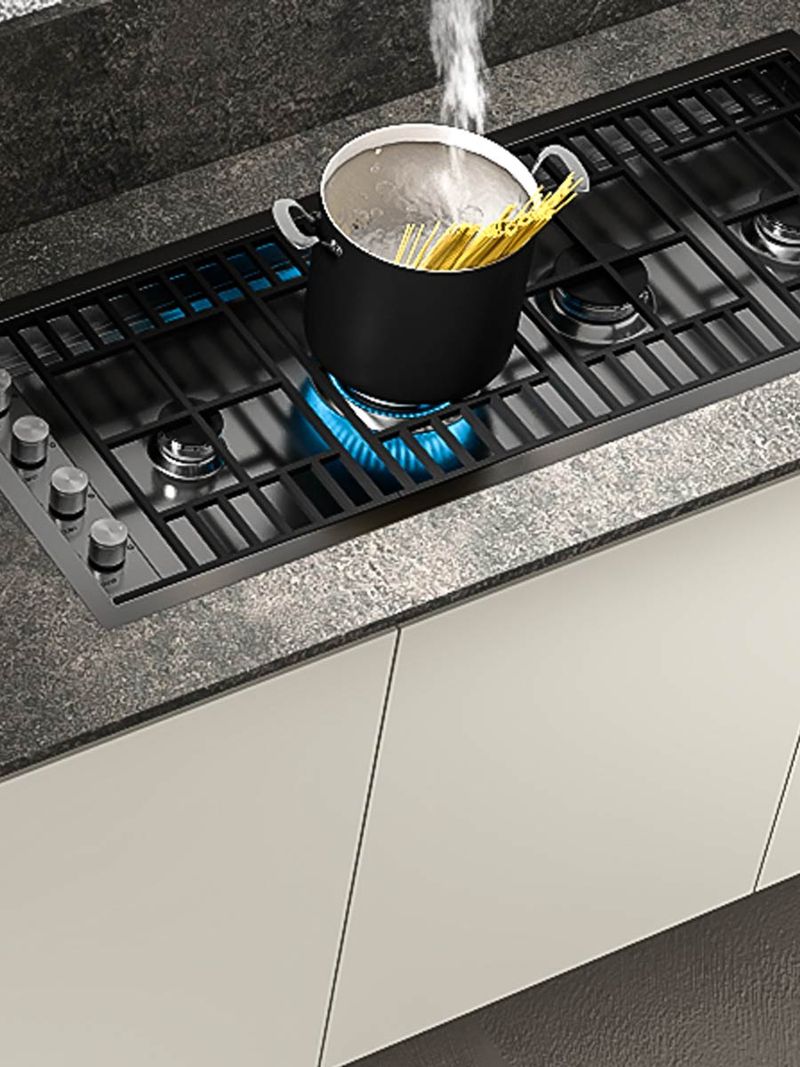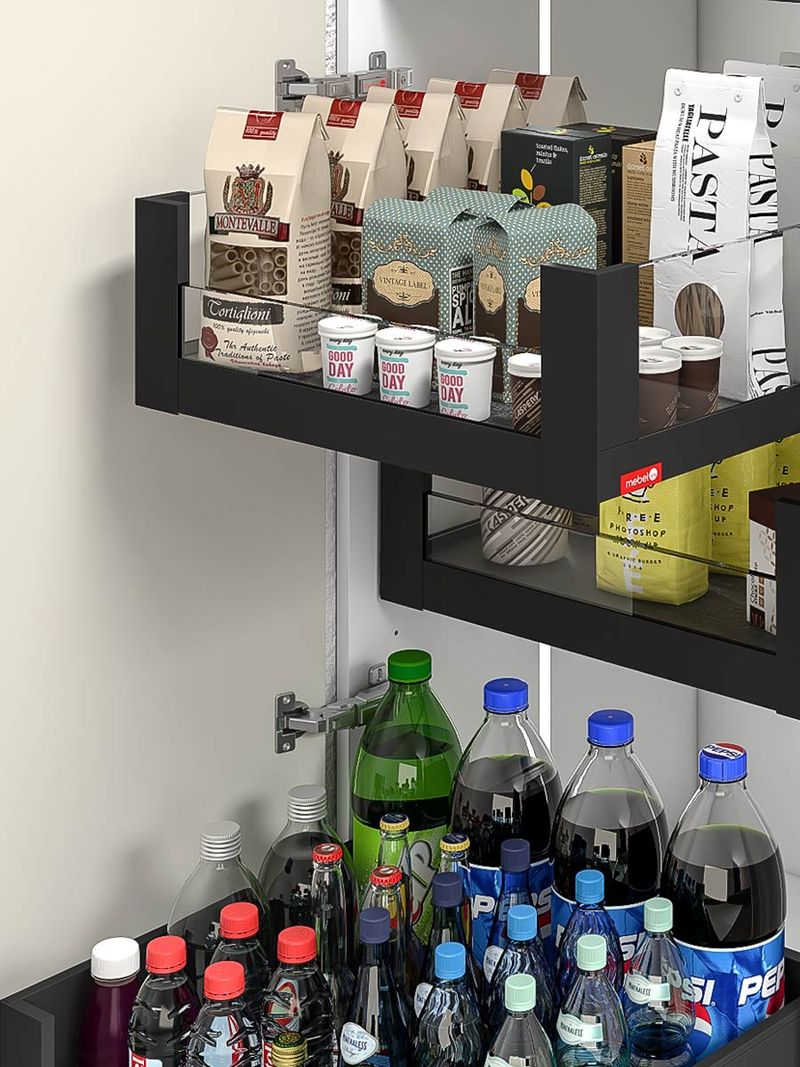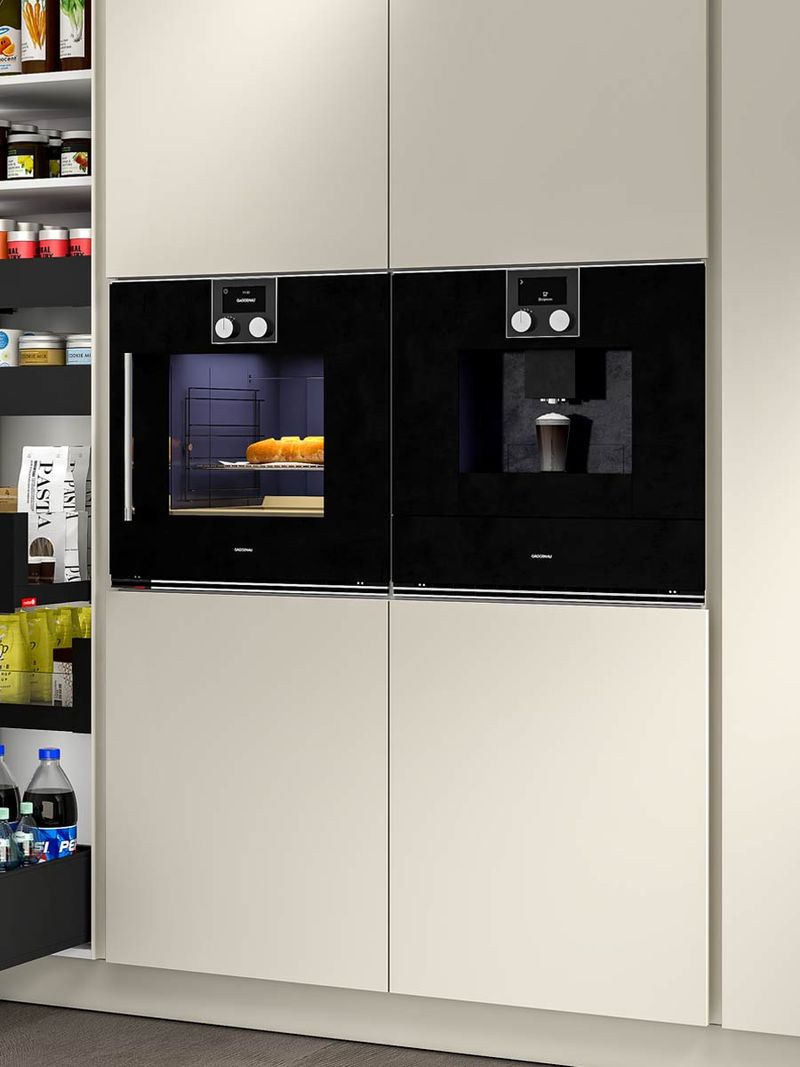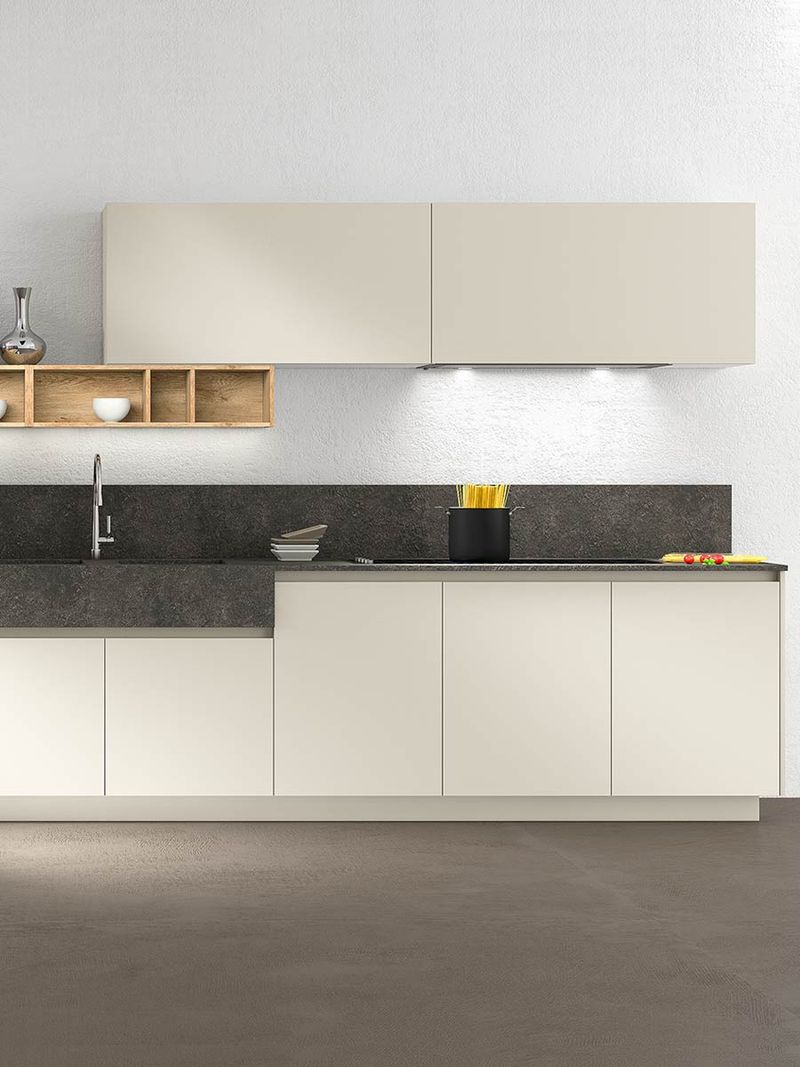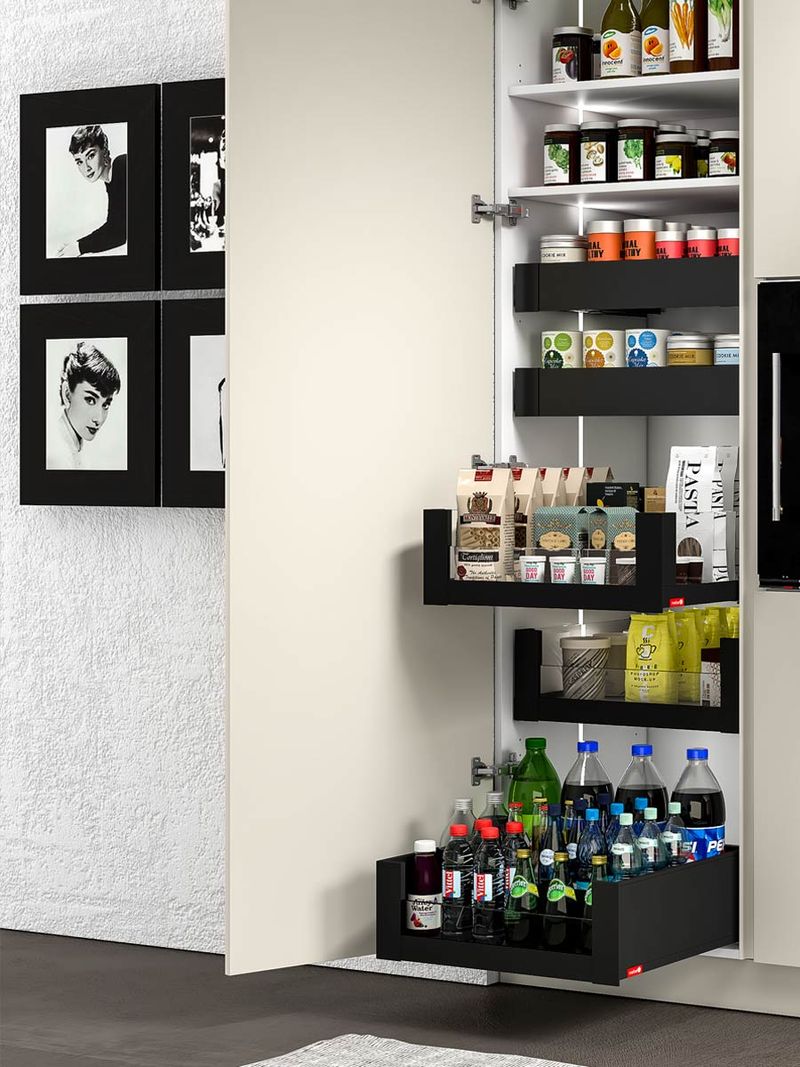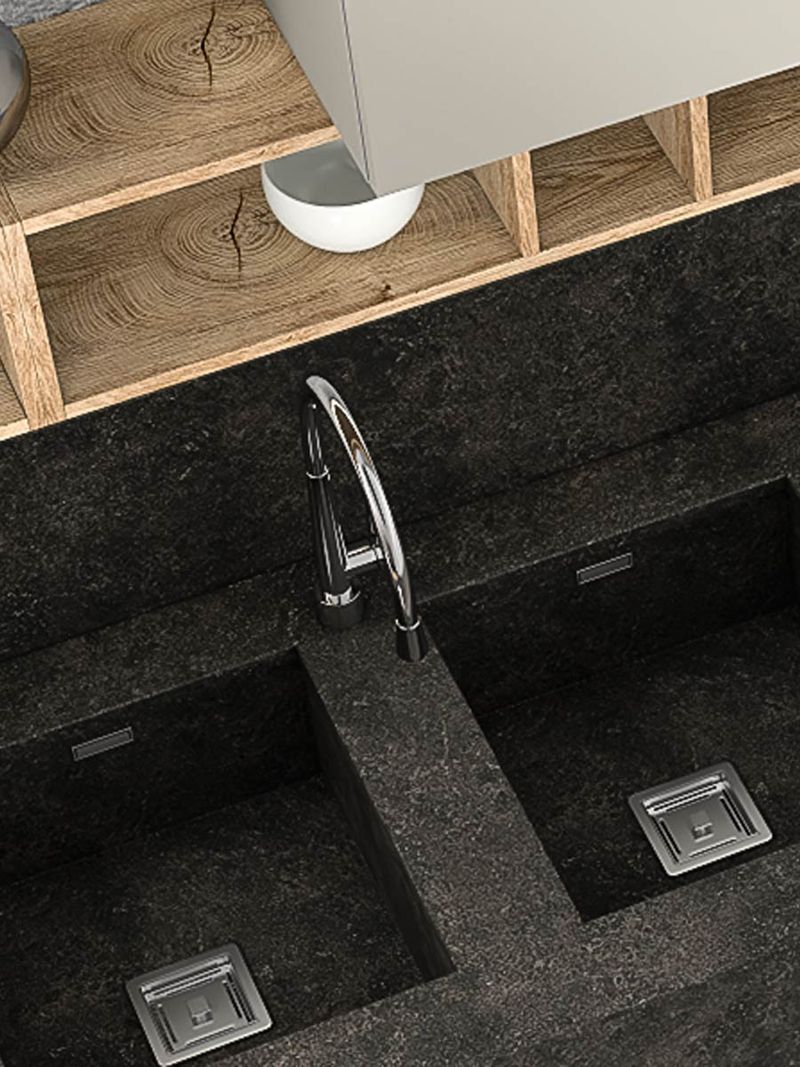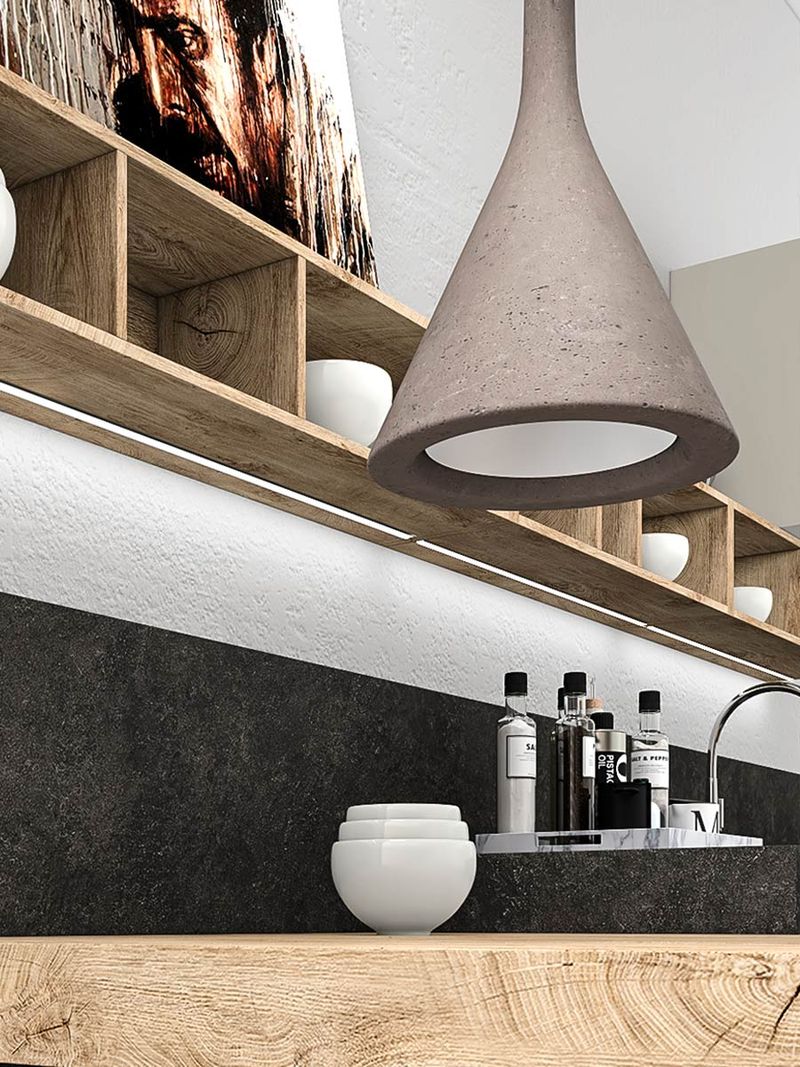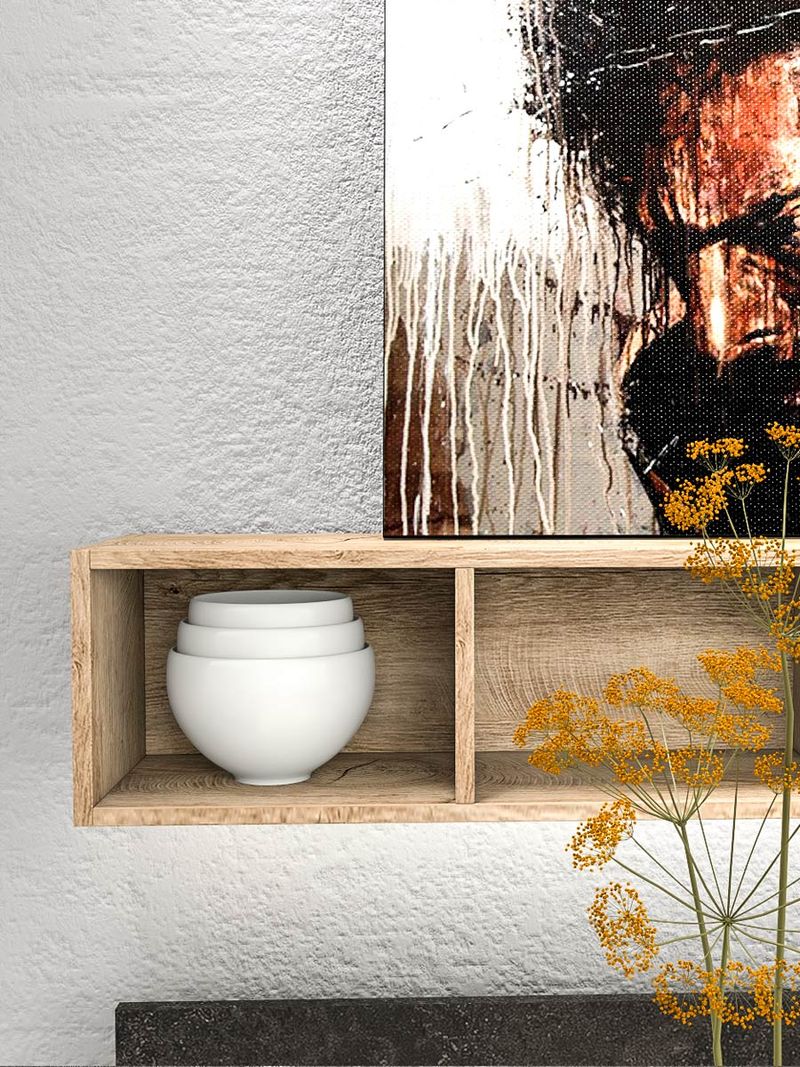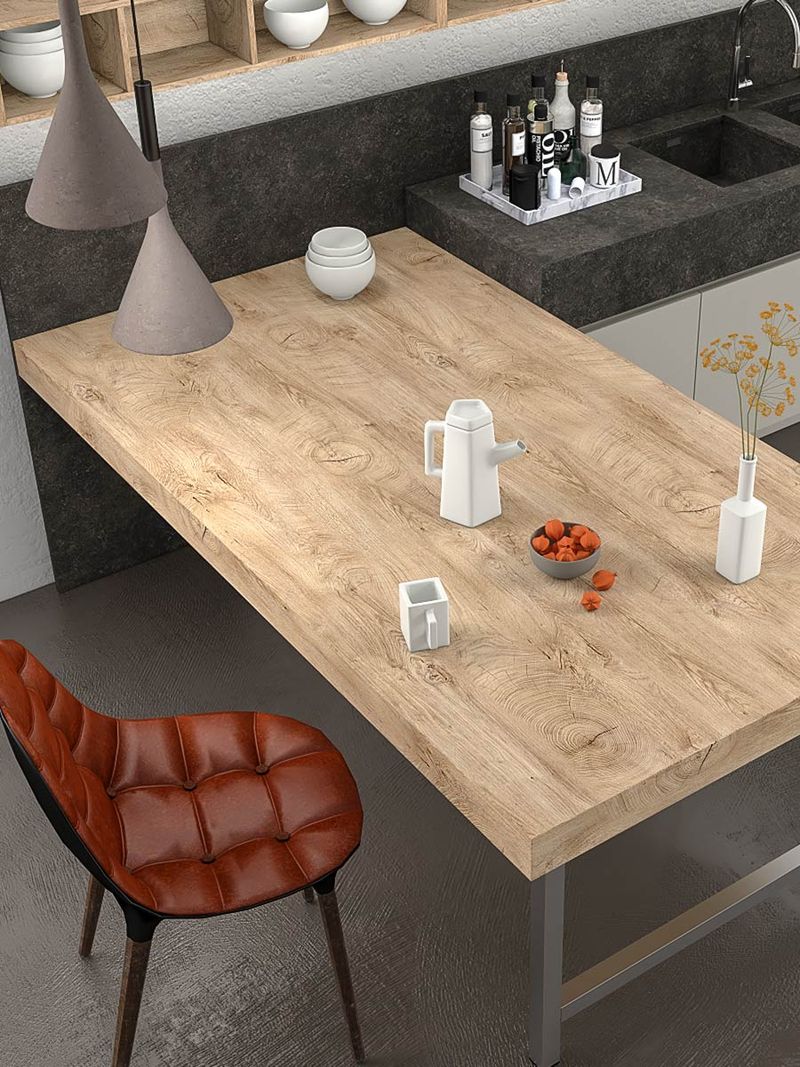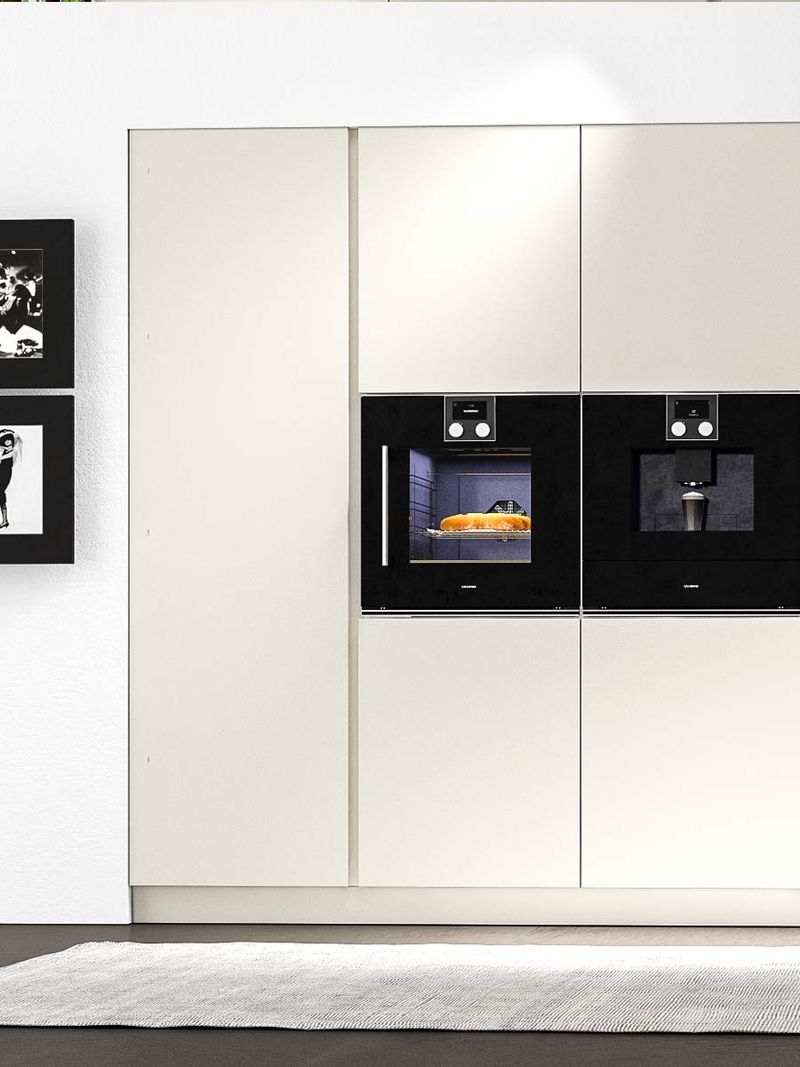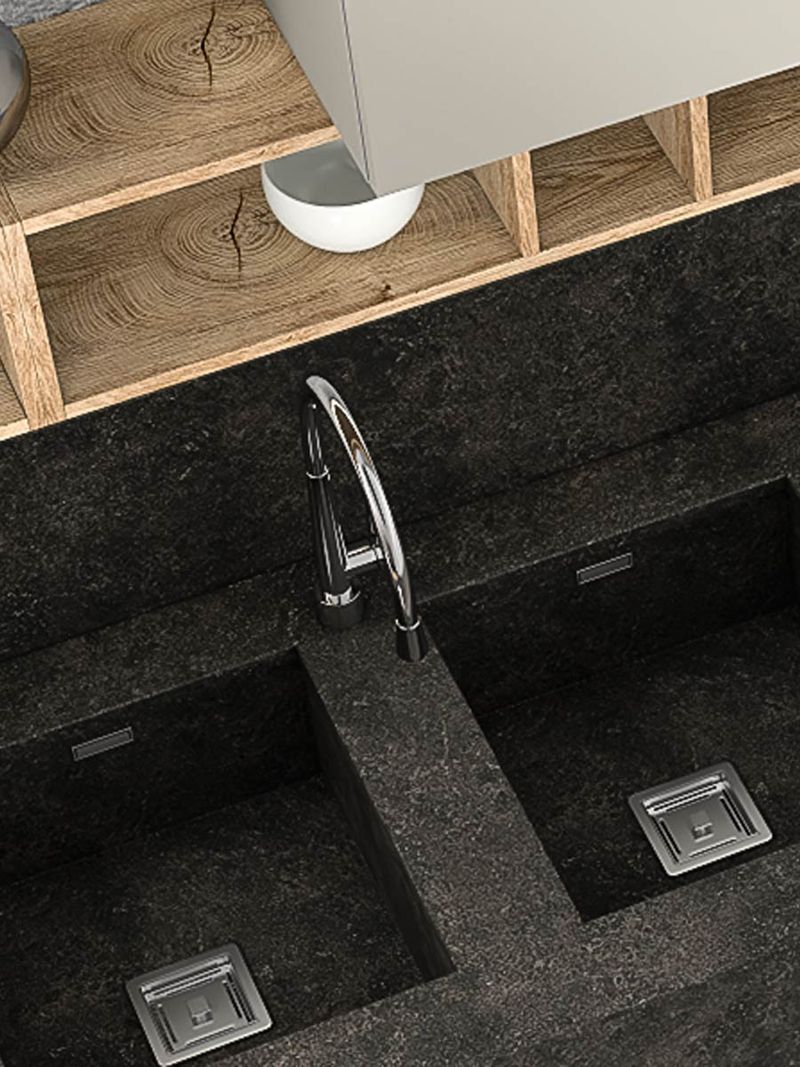 MATERIALS THAT CREATE A UNIQUE ATMOSPHERE
design by
These sleek lines have the potential to rest and inspire us at the same time!!!
Our view of the manufacturing of kitchen furniture is that apart from the unique design, it should be adapted to the requirements of the owners while at the same time being very functional. Plain and clean lines are the main feature of the m-1 model. The combination of wood with lacquer, the integrated Gola handle, and the simplicity of workbenches, converge to meet the different lifestyle preferences. In the m-1 series by combining the color of the wood with the matte lacquer you can create a unique result of high aesthetics.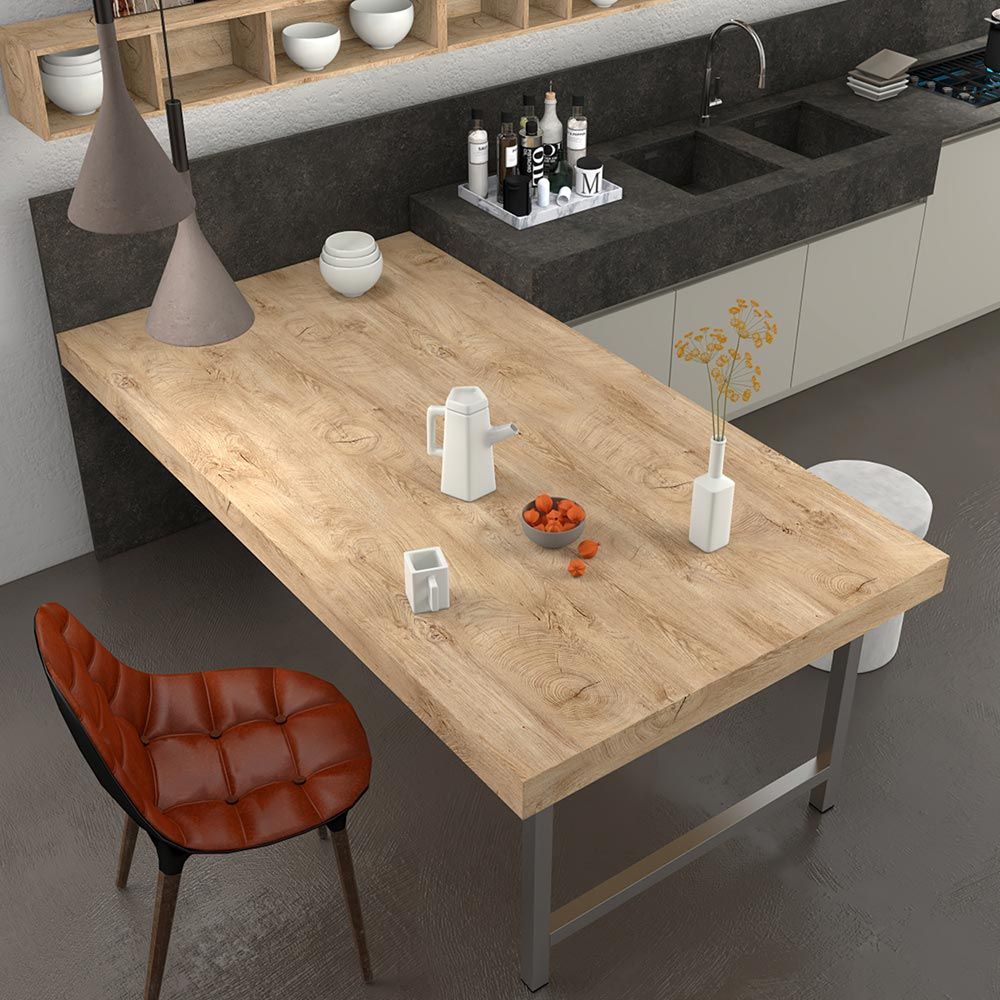 Table
Share pleasant moments with loved ones.
If there is plenty of space in the kitchen, the use of the island as a table is definitely worth considering. This choice will allow you to enjoy in addition to a comfortable meal, an aperitif as well in a pleasant setting. The integration of a table offers practical solutions since it can also be used as an extra work bench.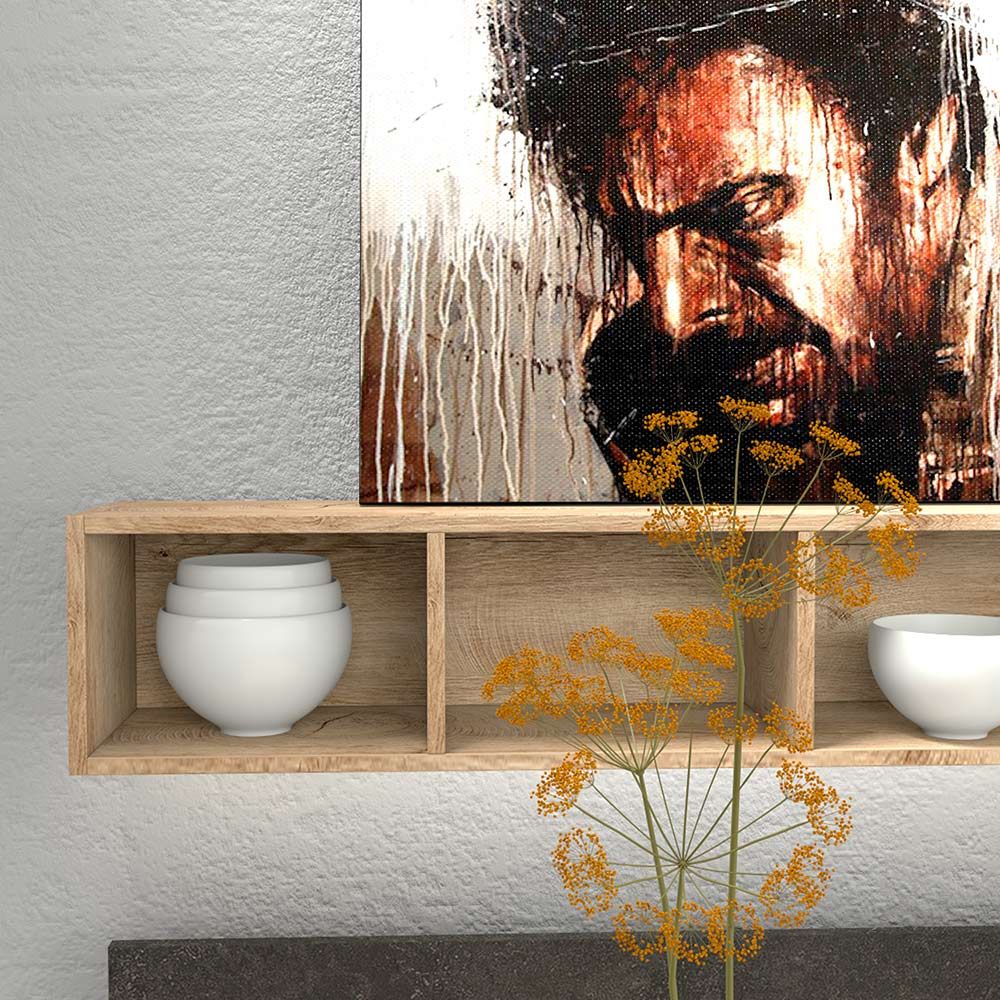 Shelf-rack
A complete proposition for the kitchen area.
For those who are looking for a trendy proposition in the kitchen area, the versatility of the m-1 composition is flawlessly combined with the shelf placement along the bench. Thanks to the large color selection, the shelf can be presented in different choices.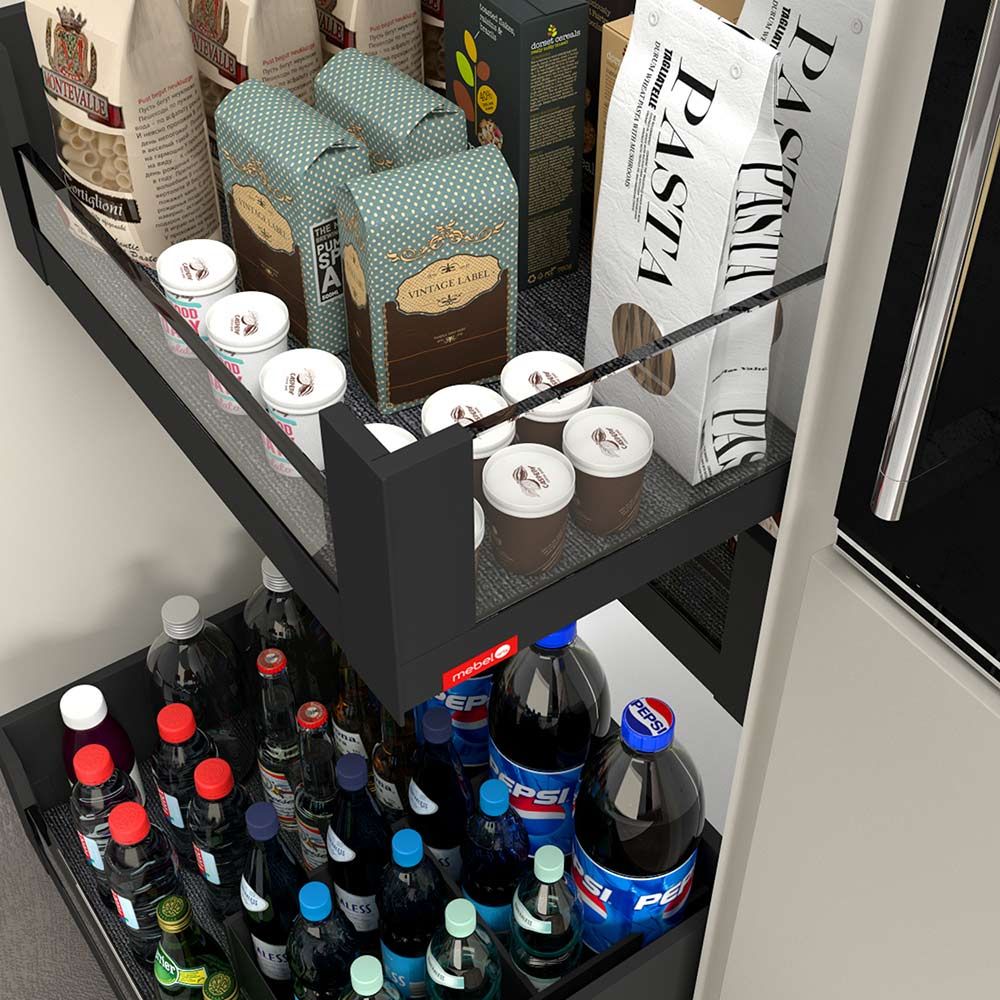 Larder unit
Absolute control of organization
Another innovative Blum drawer system that lends character to the composition. The Legrabox drawer offers the freedom to decorate the side facades by using different materials such as glass or wood and leather. A quality braking system ensures that the baskets are closed silently and effortlessly.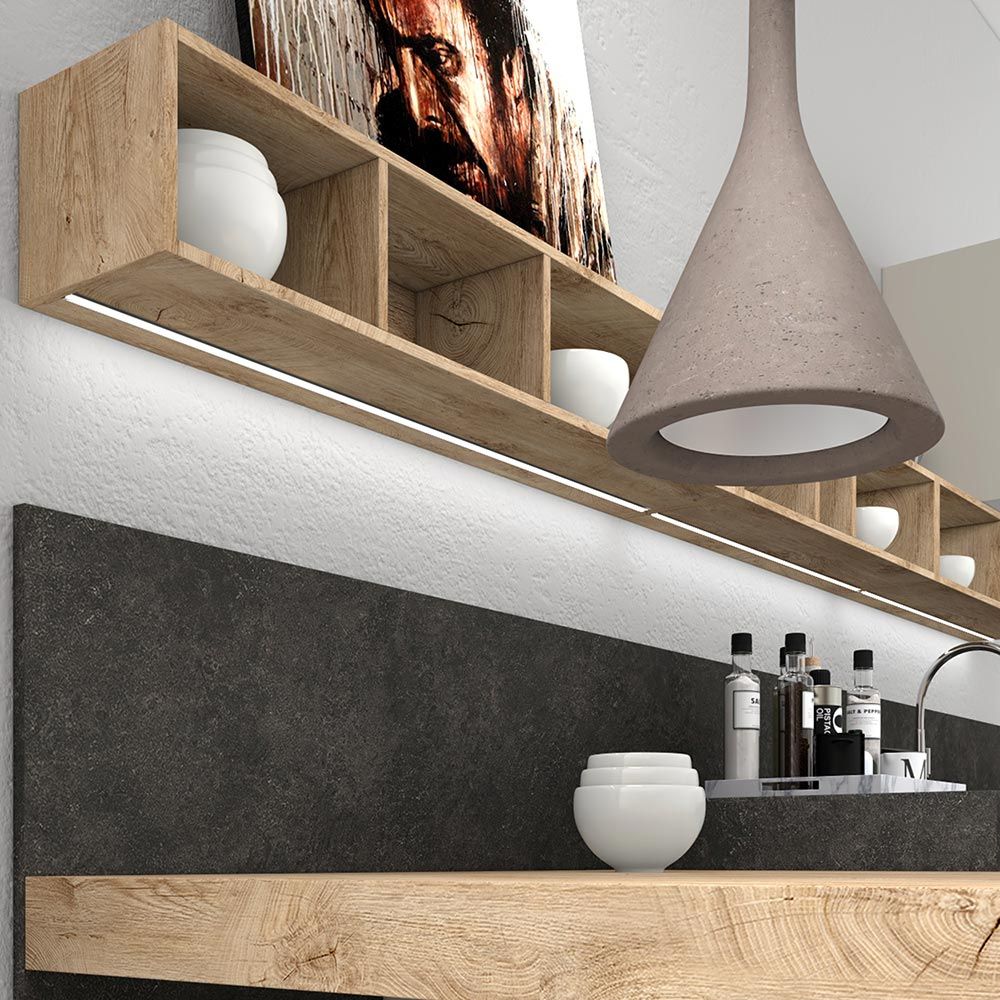 Led Line
Led lighting
The built-in light of the MebelArts Led line perfectly supports the practical performance and sophisticated kitchen design. The Led profile is placed at the bottom of the cabinet for the sole purpose of providing lighting in the area where you work. It creates a unique effect with the even distribution of light.