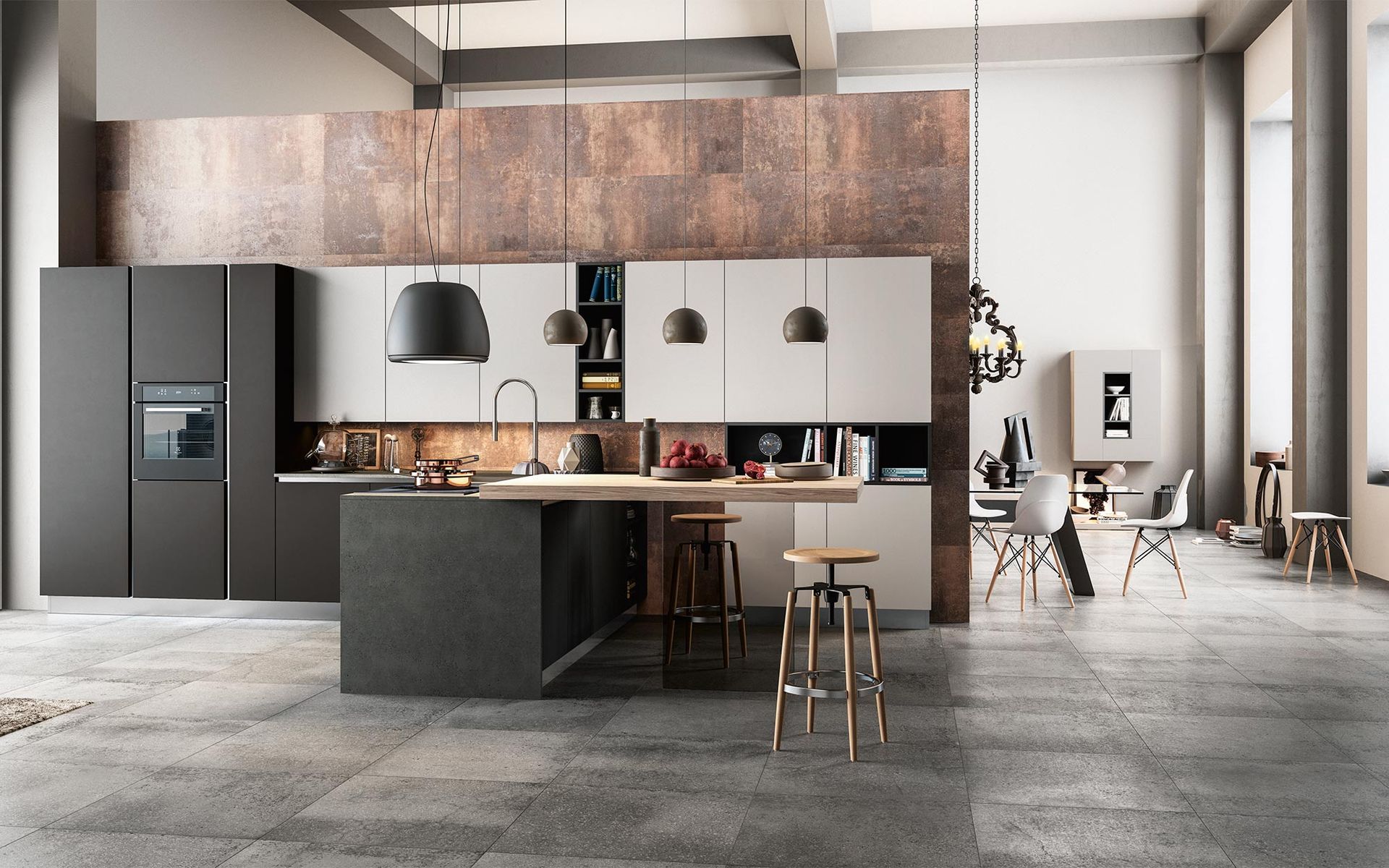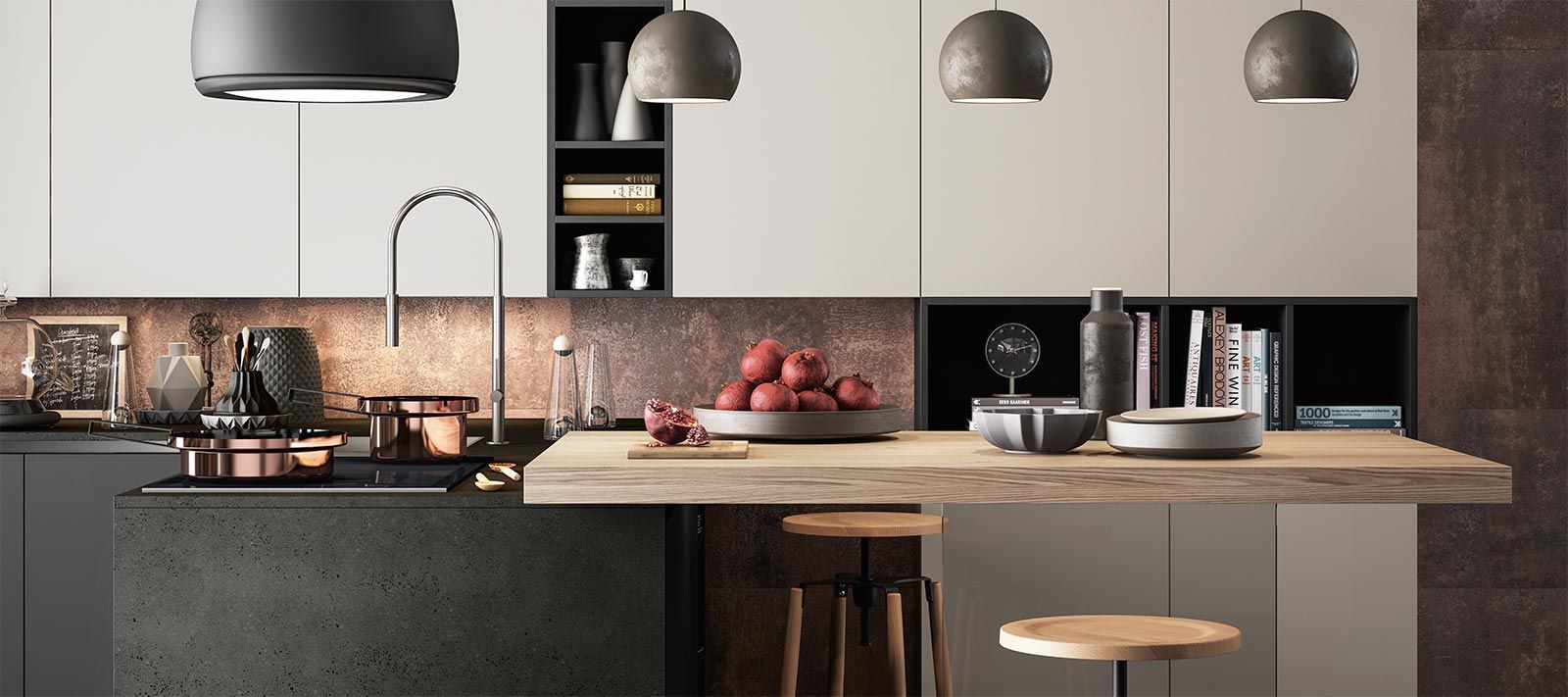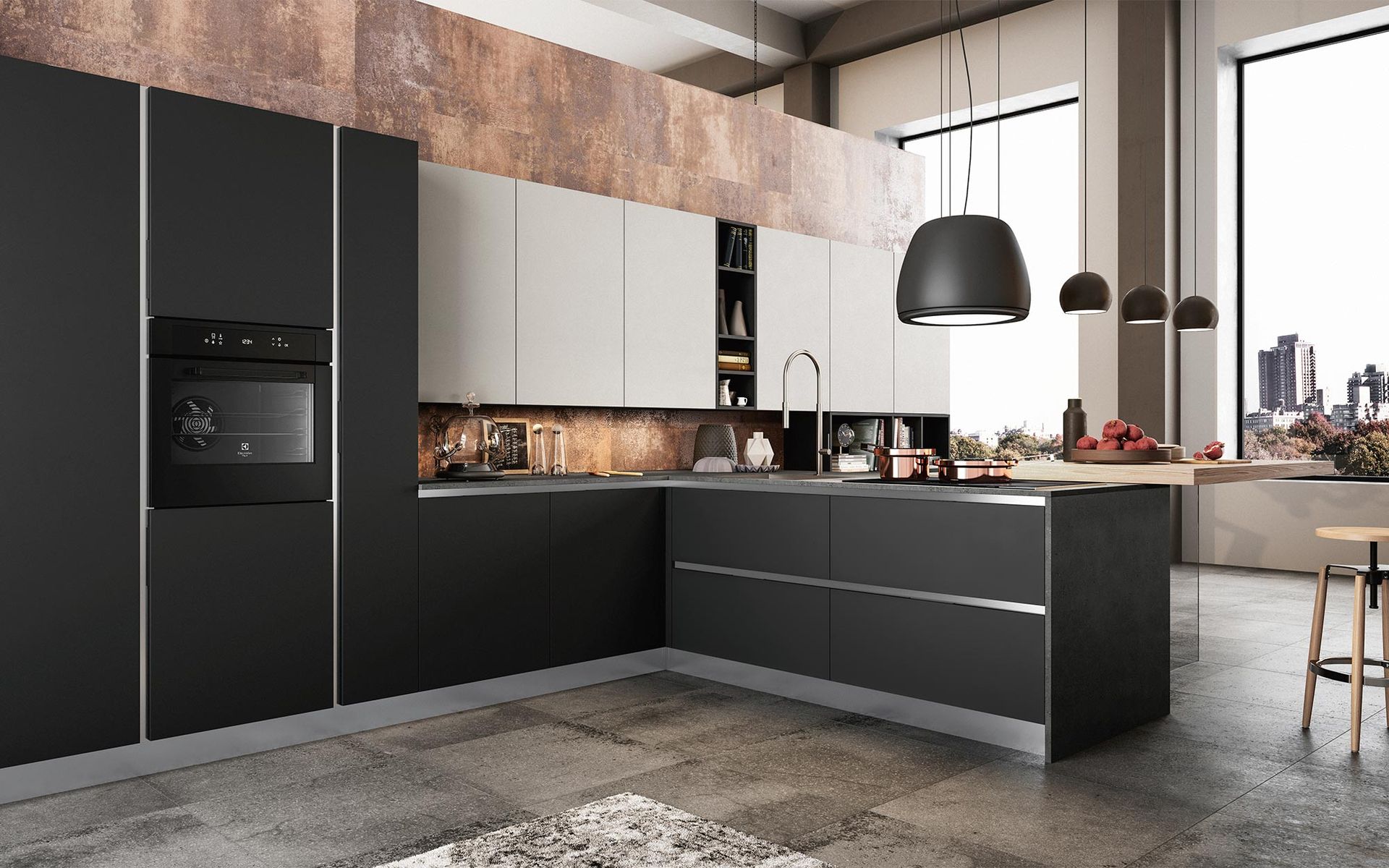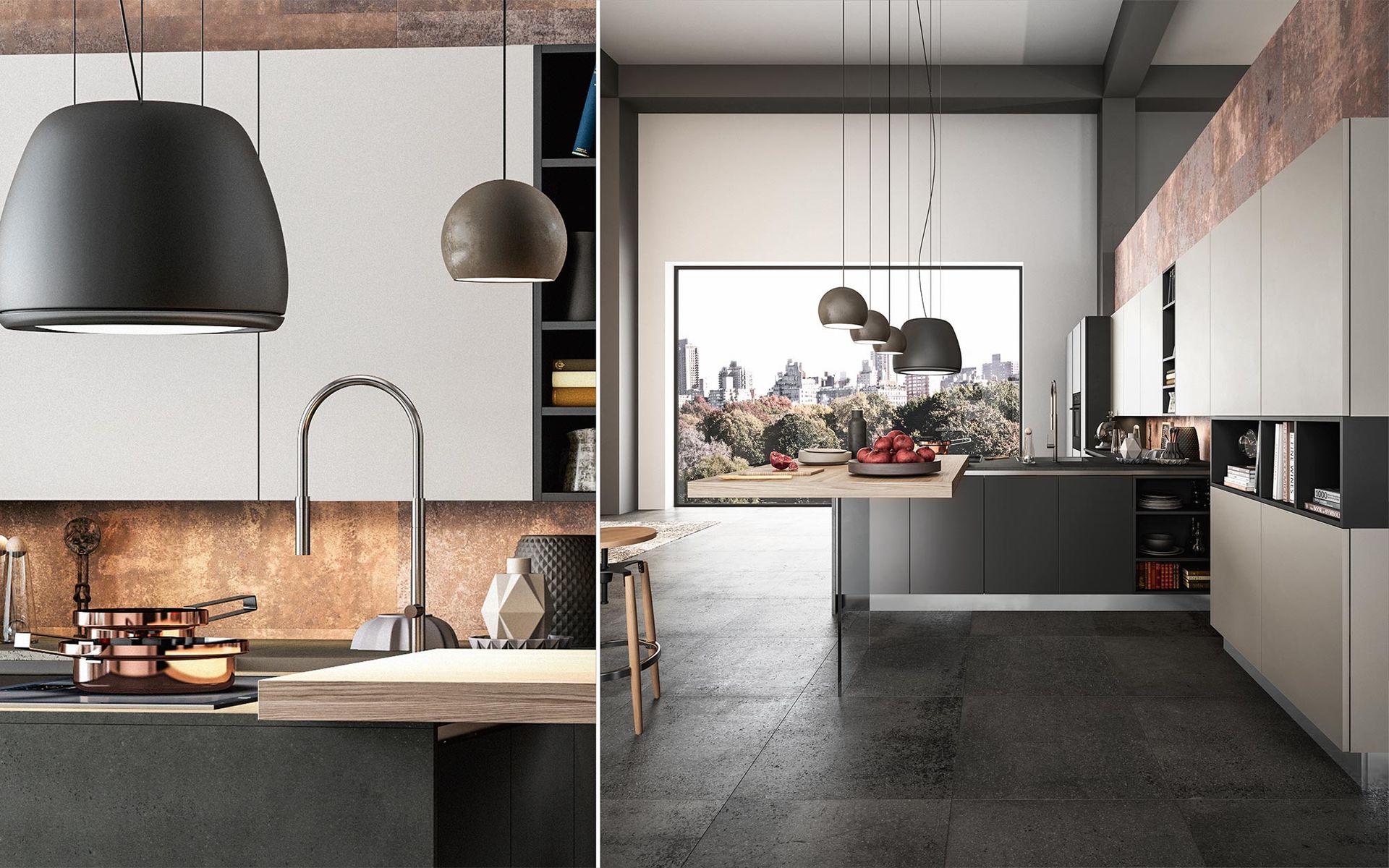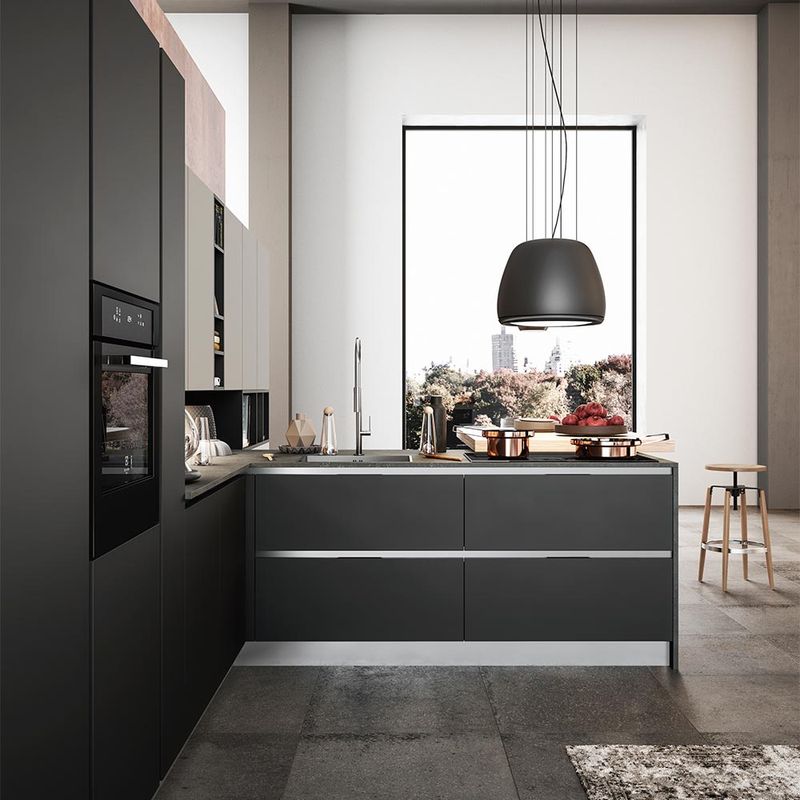 Time 3
Decided matches chosen among shades at the two ends of the colour scale while giving priority to the black and foglacquer finishes, which strongly enrich the composition lines.
The worktop in black porphyry laminate hosts the large snack top in special laminate 134, while grooves and plinth are in stainless steel.
In this composition space seems infinite. Its articulated design changes the usual perspective of use providing users with an unusual point of view. Sink and hob are close to each other for greater practicalness on the peninsula where the hood has a very important aesthetic role.
It offers several interesting solutions to enjoy your kitchen with your family and friends.
A minimalist composition that does not fulfil the traditional standards with the two base units embraced by the innovative C-shaped element and with wall units with an open unit.