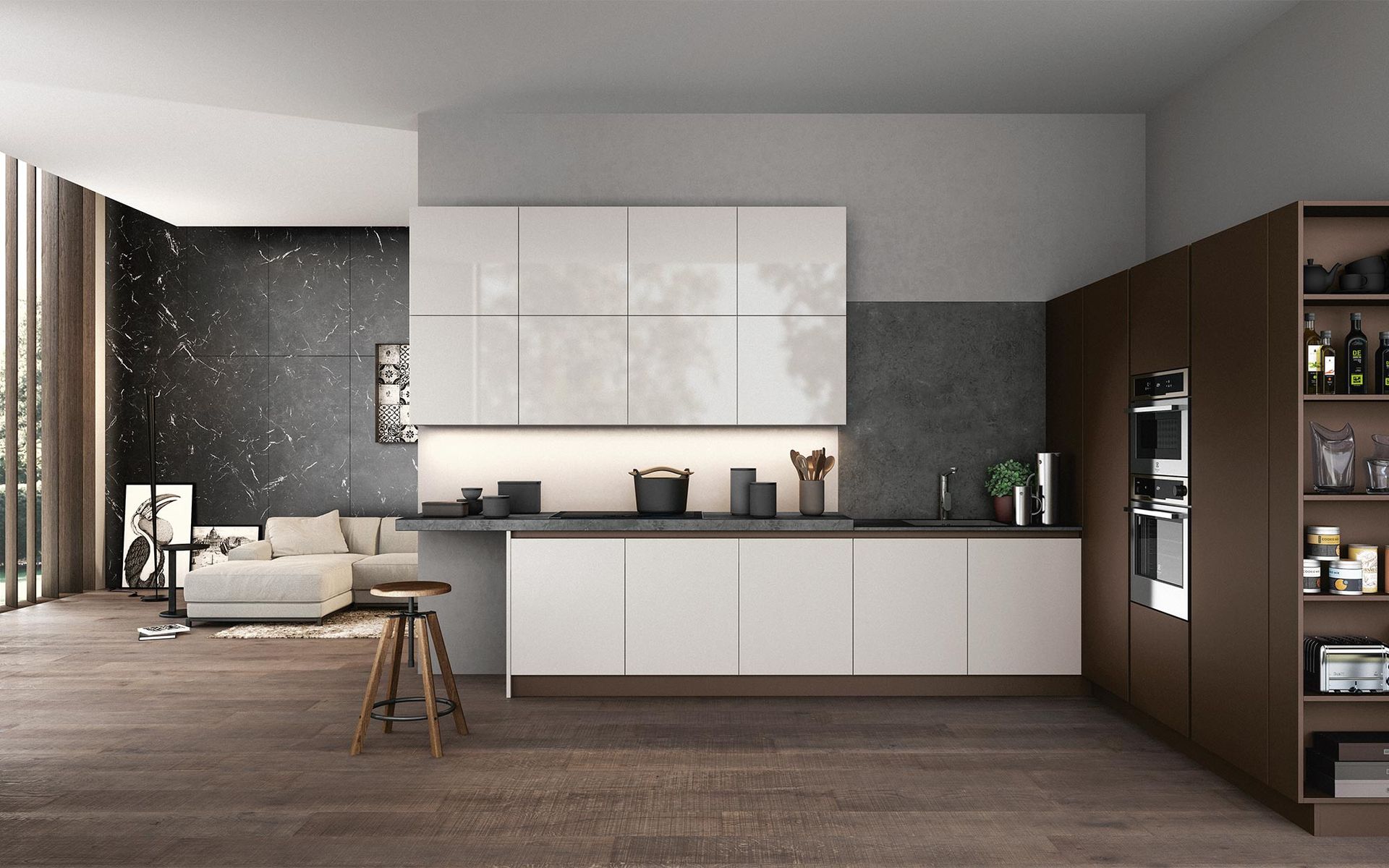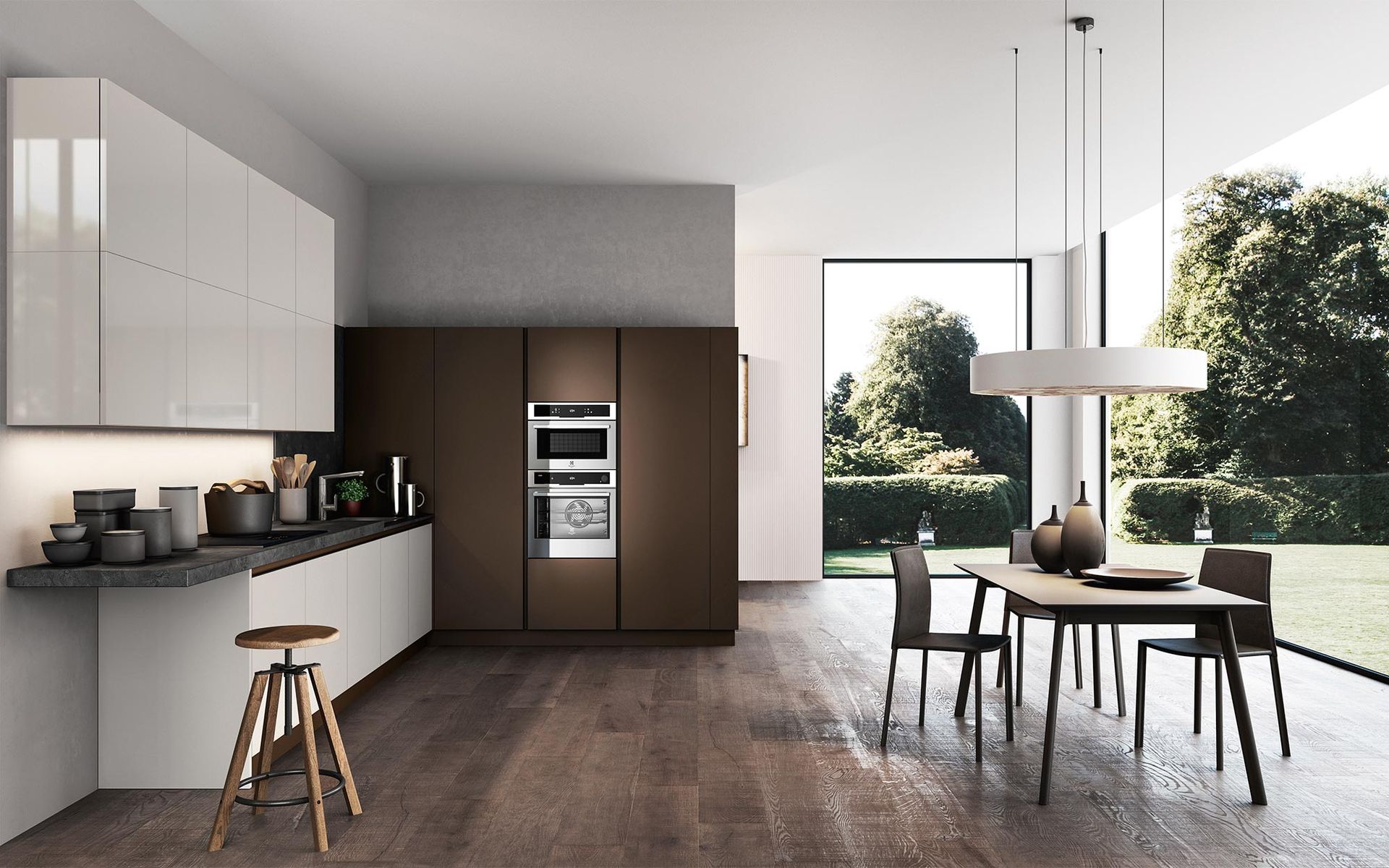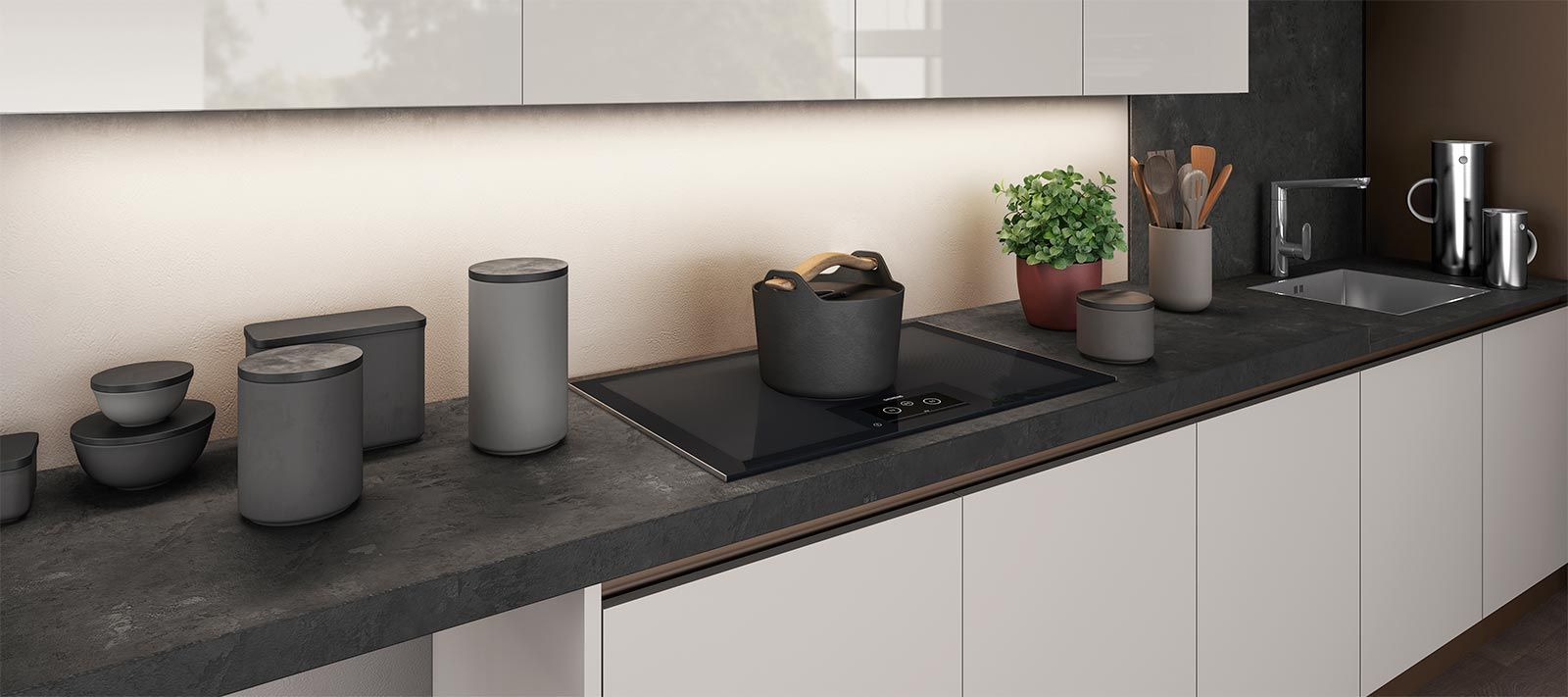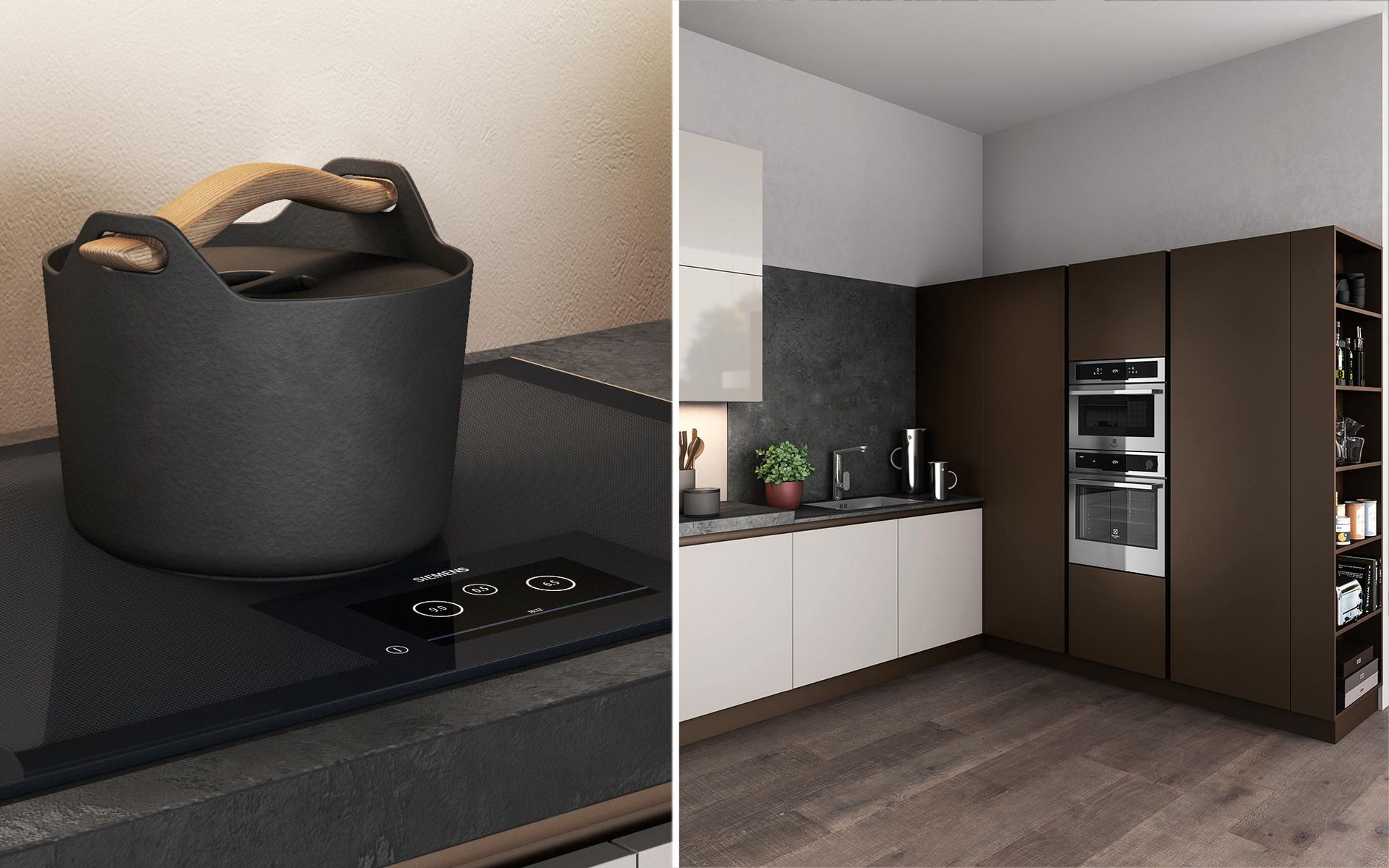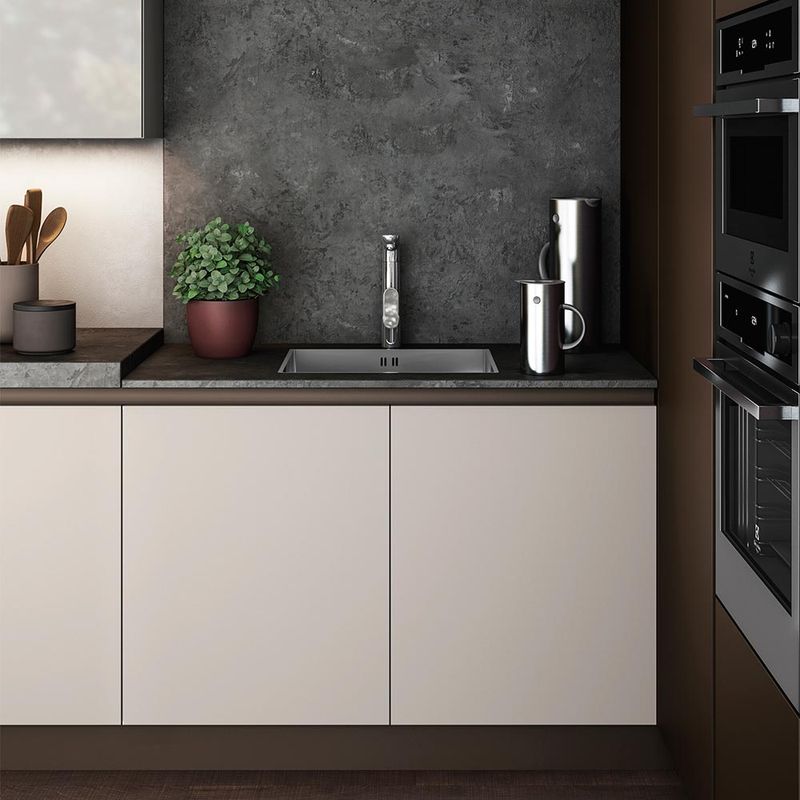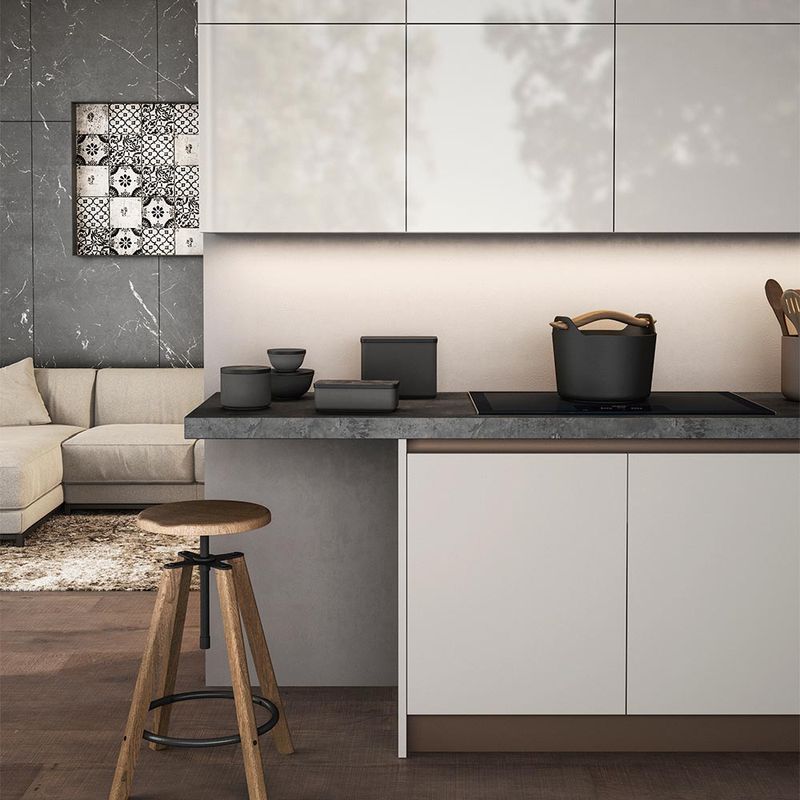 Craftsmanship in a single kitchen: this is Time!
In this modern composition the focus is on the color, in its most vivid shade, the yellow lacquer, to illuminate a more neutral palette that of glass white and ash gray lacquers. A composition with a dining table integrated into the central counter, perfect for an open space environment.
Matt white glass bases / Matt ash gray columns
Accessories contribute significantly to the aesthetics of the kitchen environment, such as the large hood with an industrial "flavor".