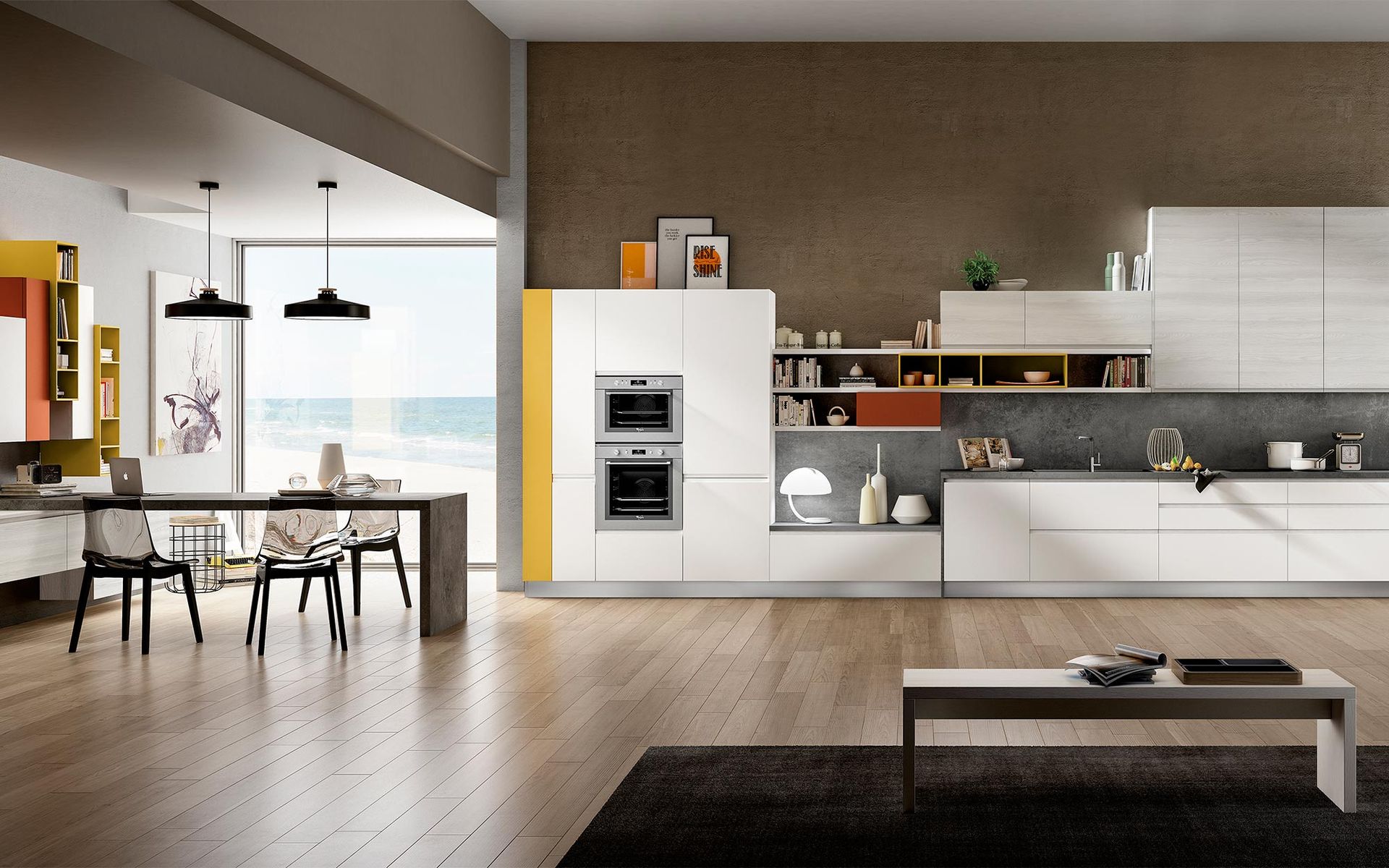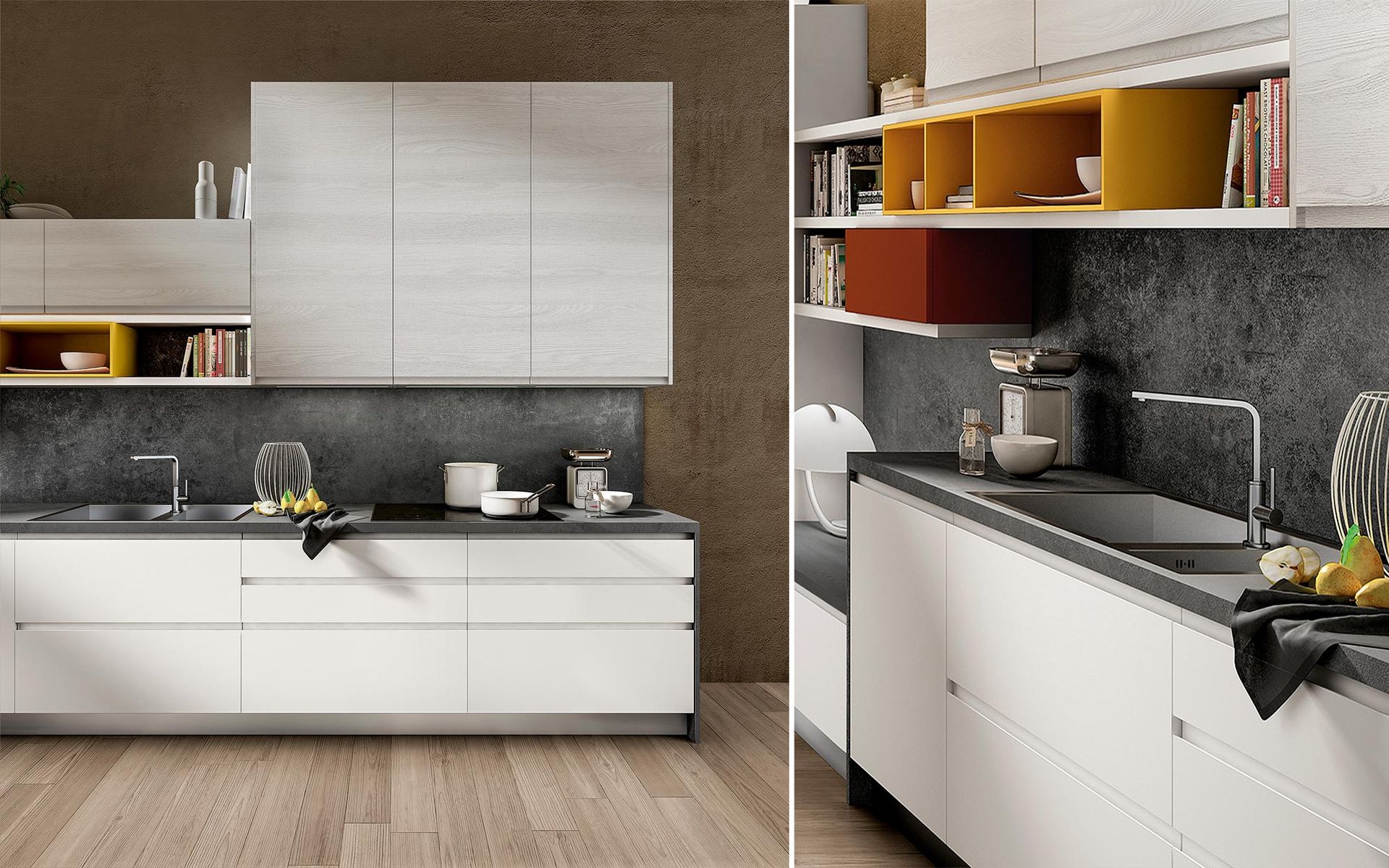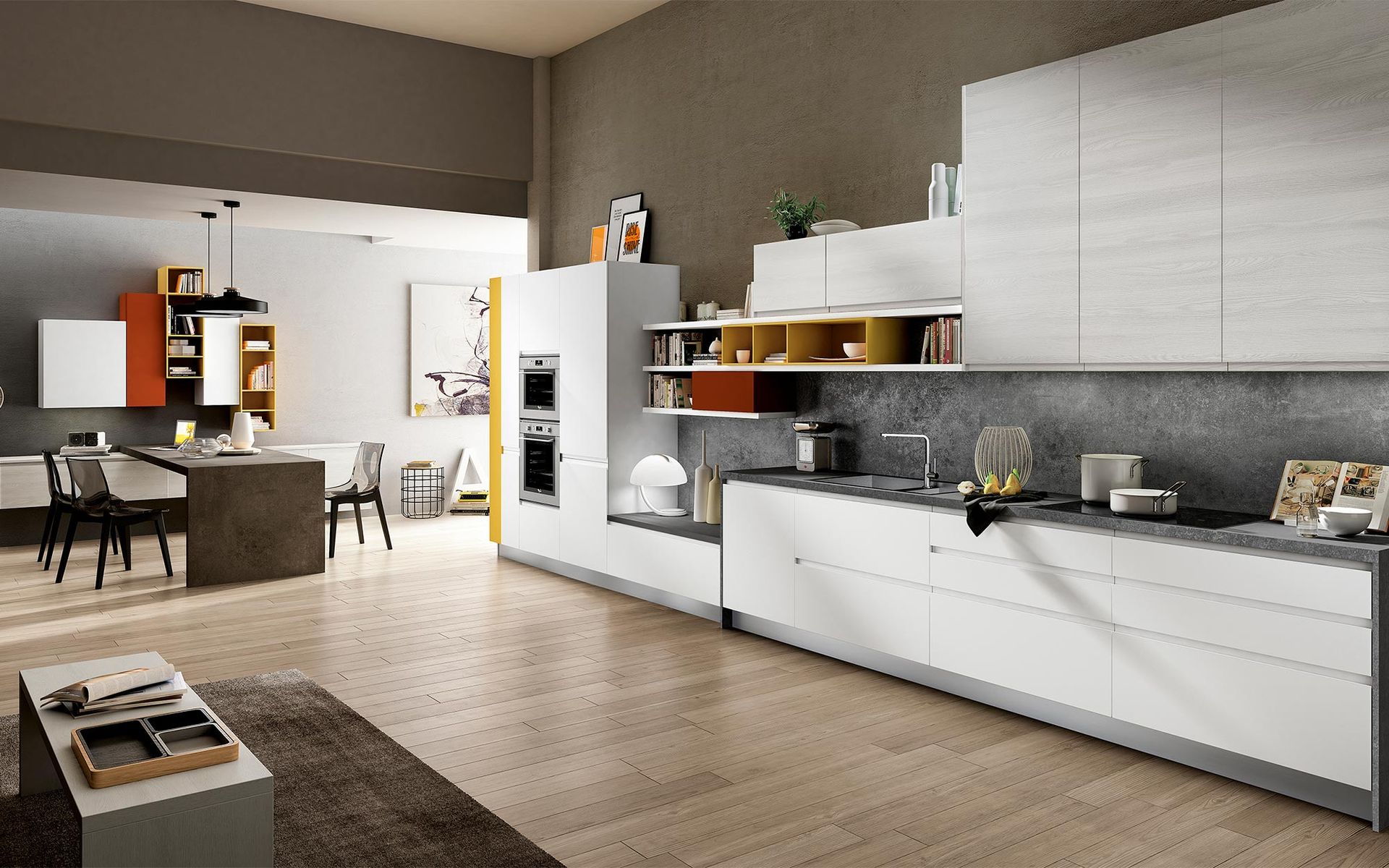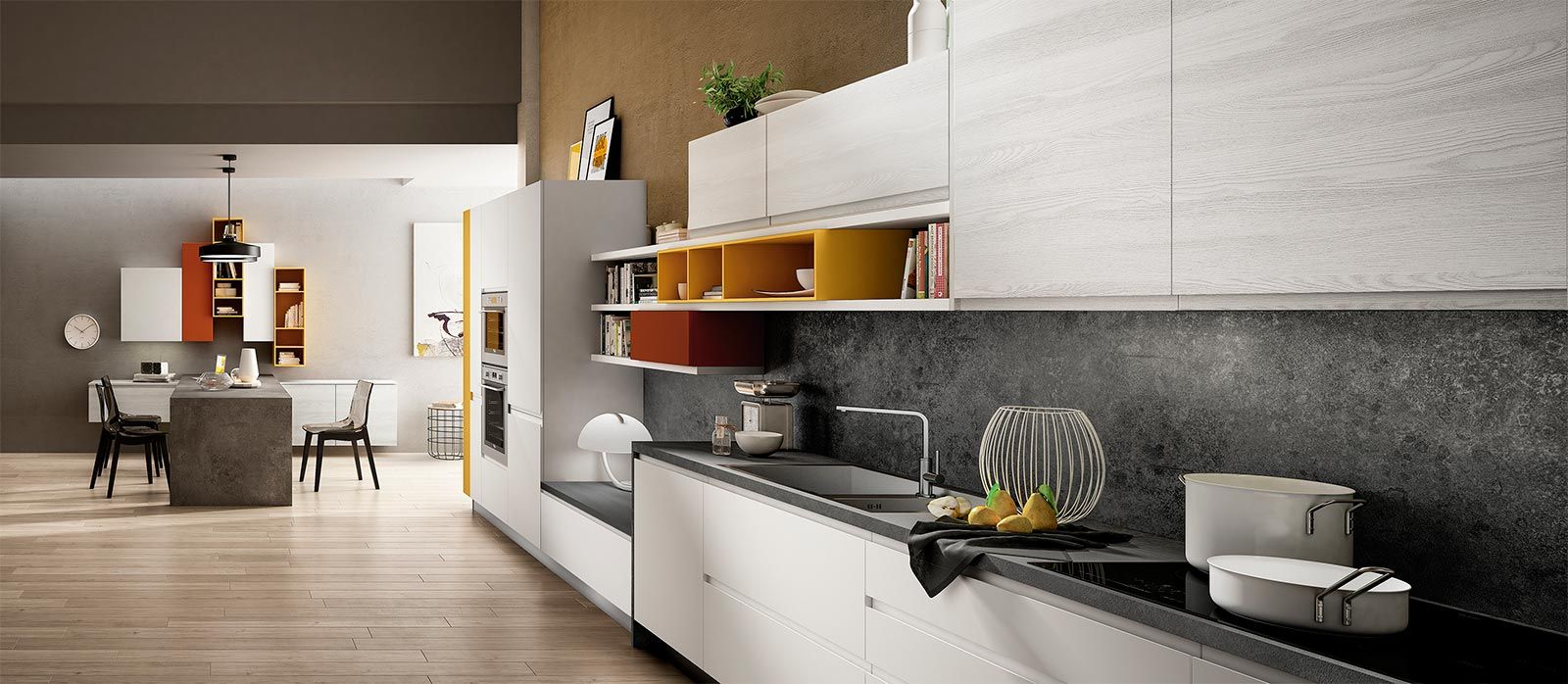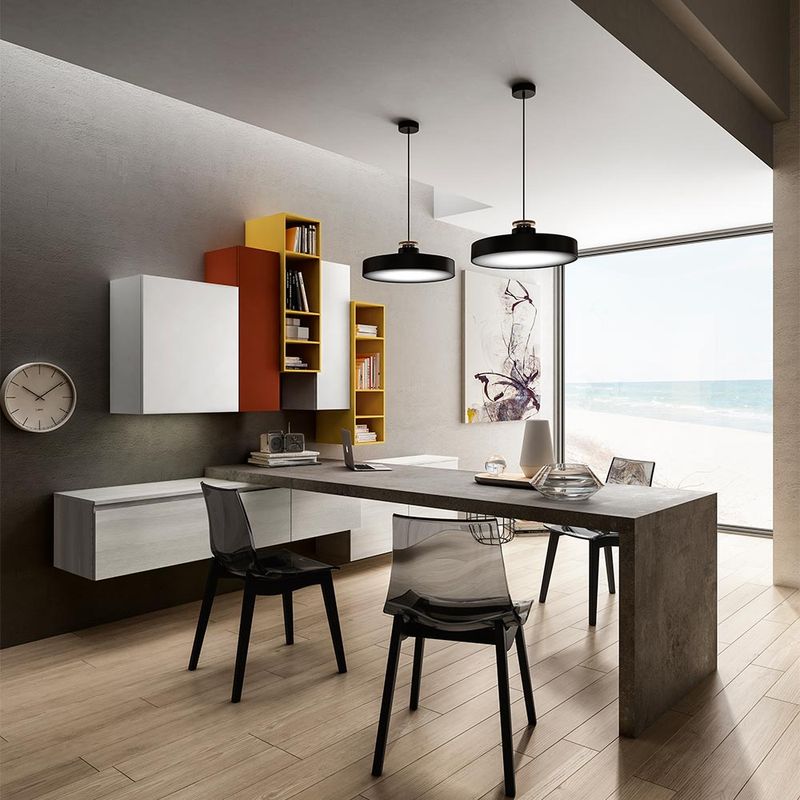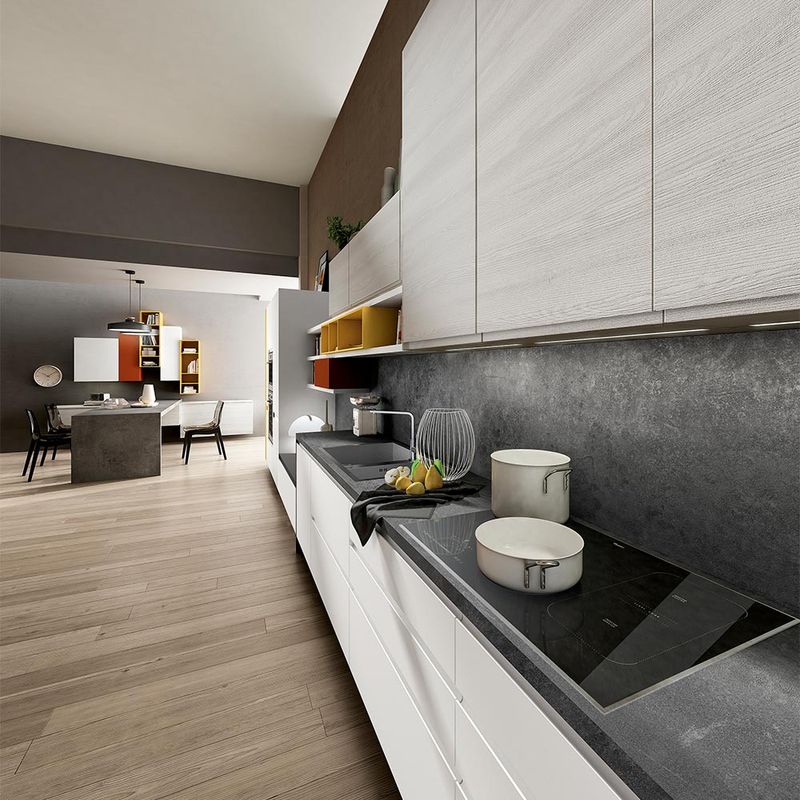 WEGA 3
Is an open working space dominated by the luminosity of the lione ash fronts on white maxximatt pet base units, where versatile arrangements of elements create solutions that increase the functionality of an open space concept.
The beton top underlines the elegance of the work top with the stainless steel plinth providing an essential note.
An original and rigorous layout which unites broad-based architectural composition and functional elements through the matt ochre lacquered tall unit matched with the lione ash laminate tall units and wall units. The peninsula in special 145 laminate and the attractive suspended open units with matt brick and ochre lacquered finish are the stars of this composition.