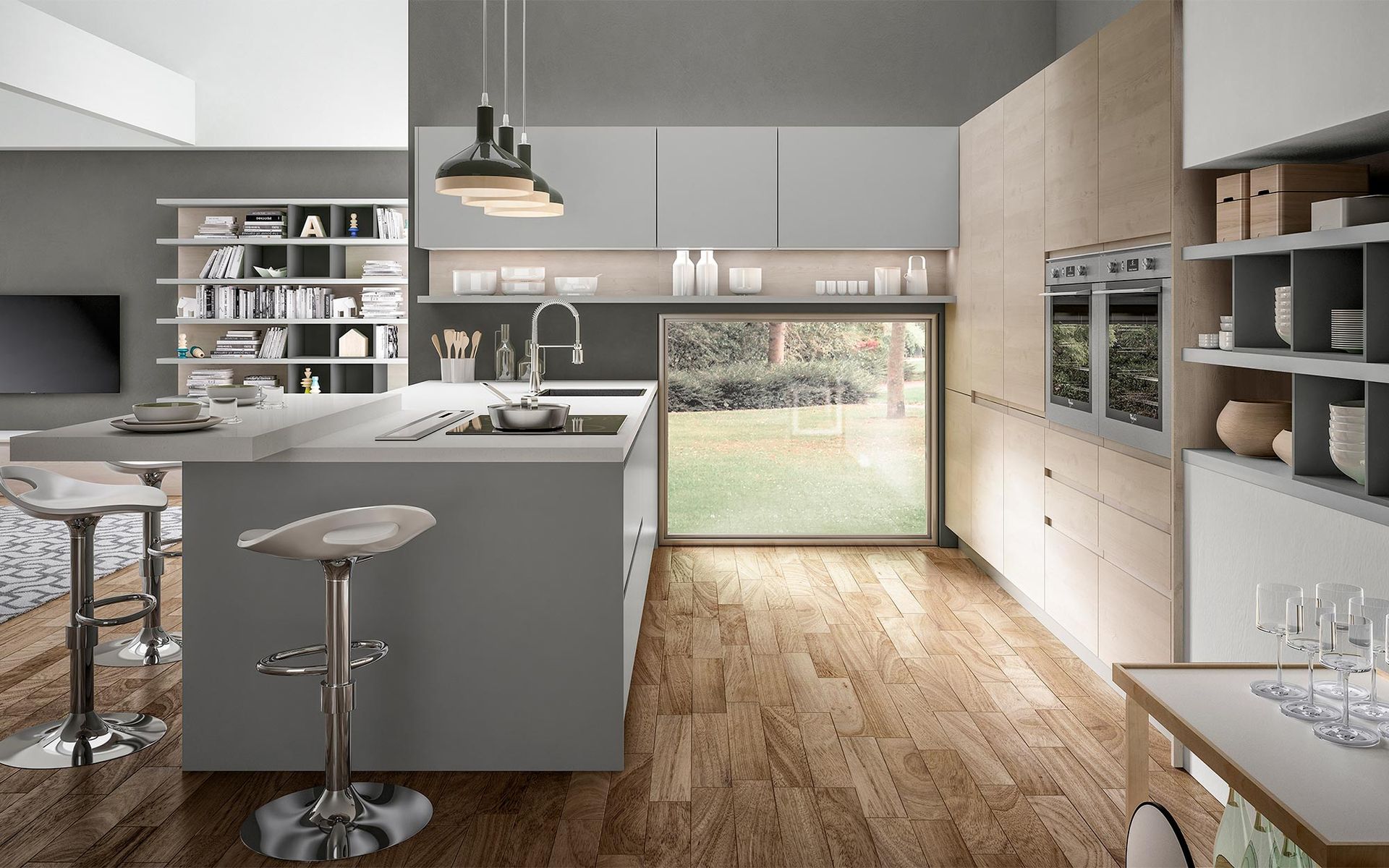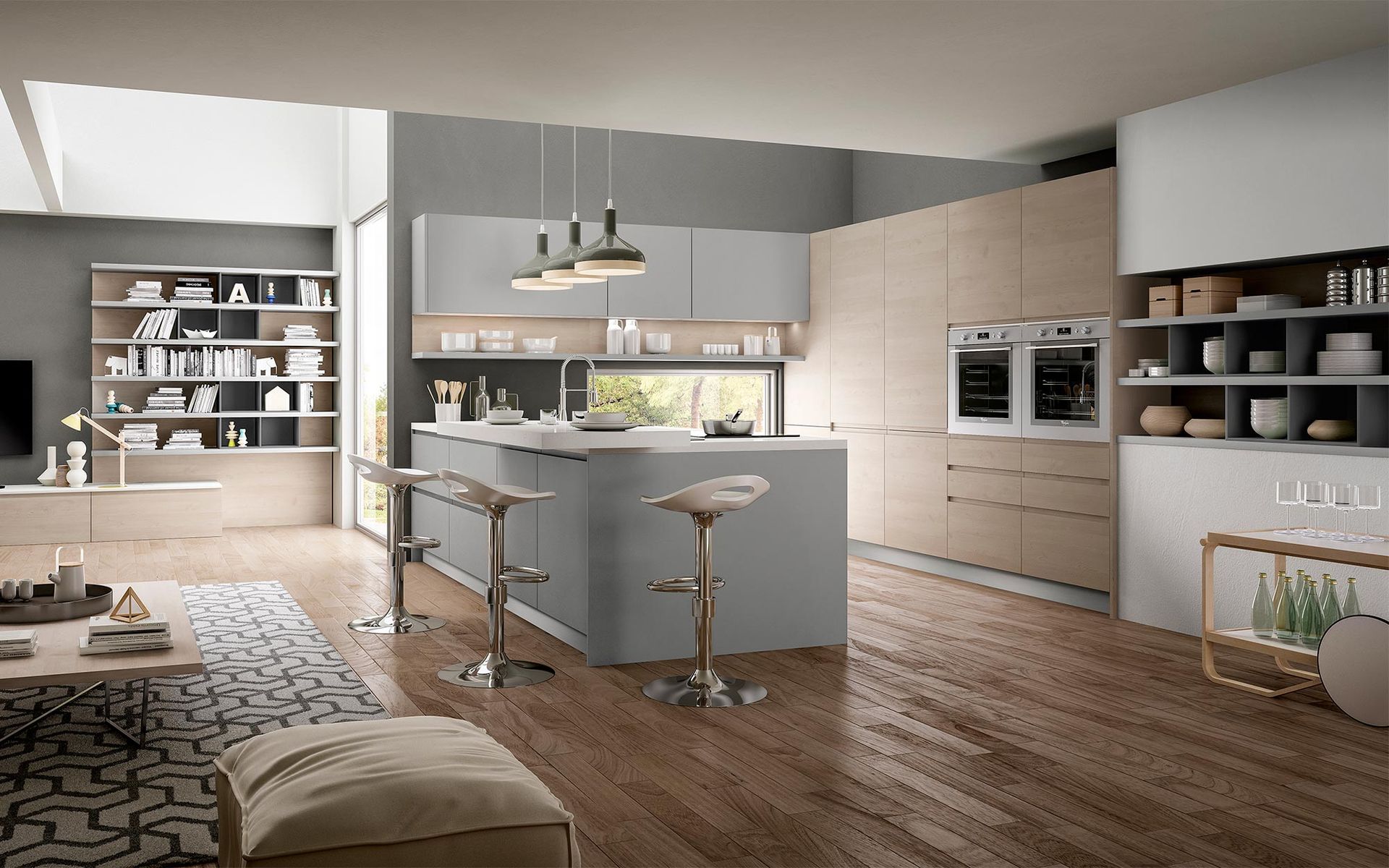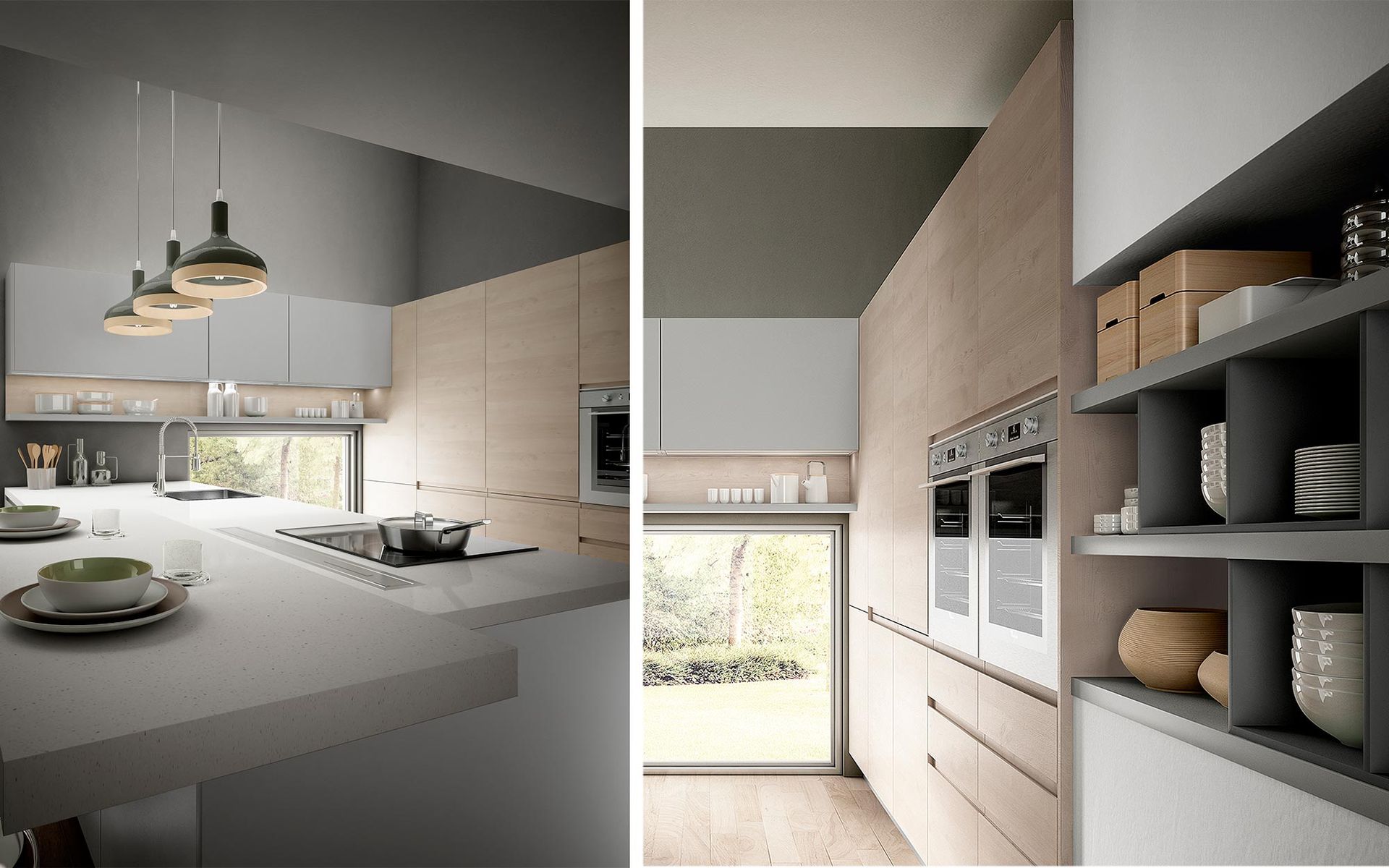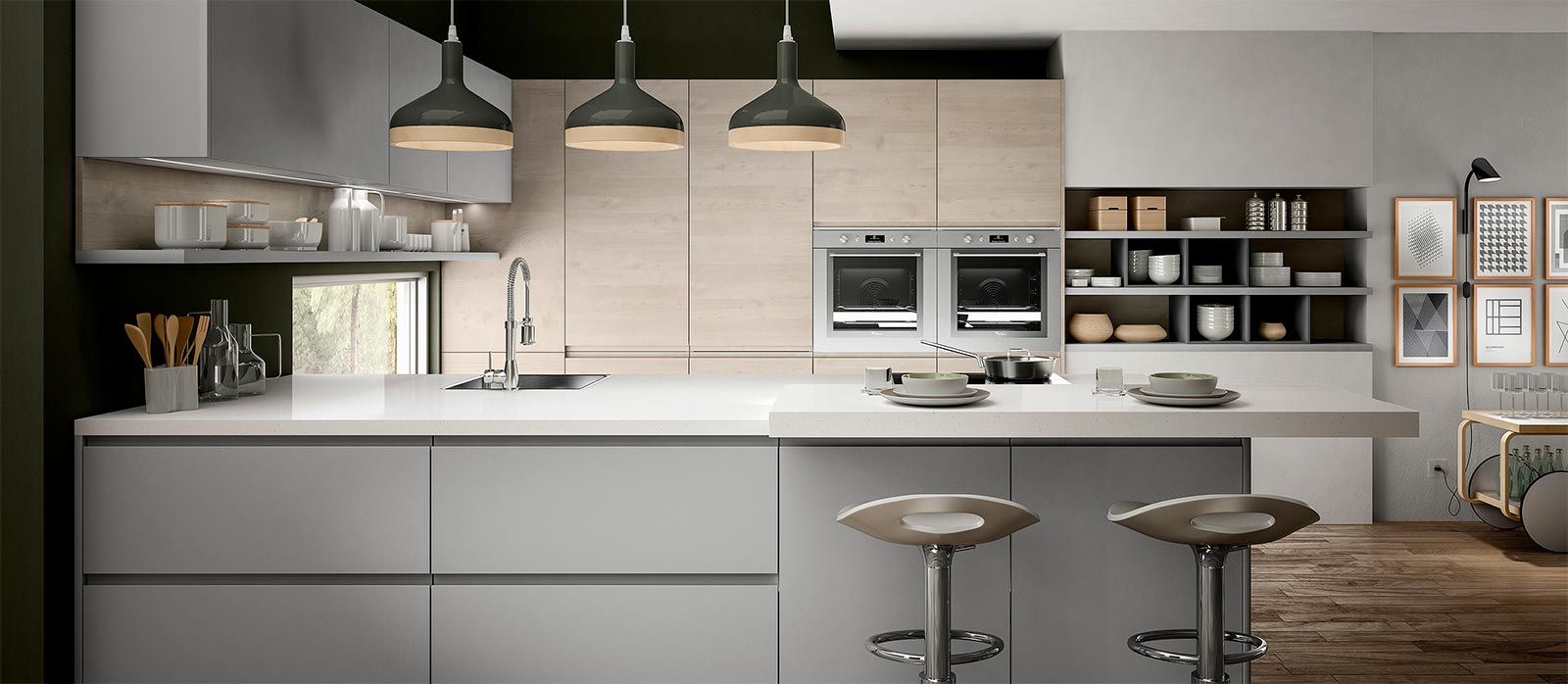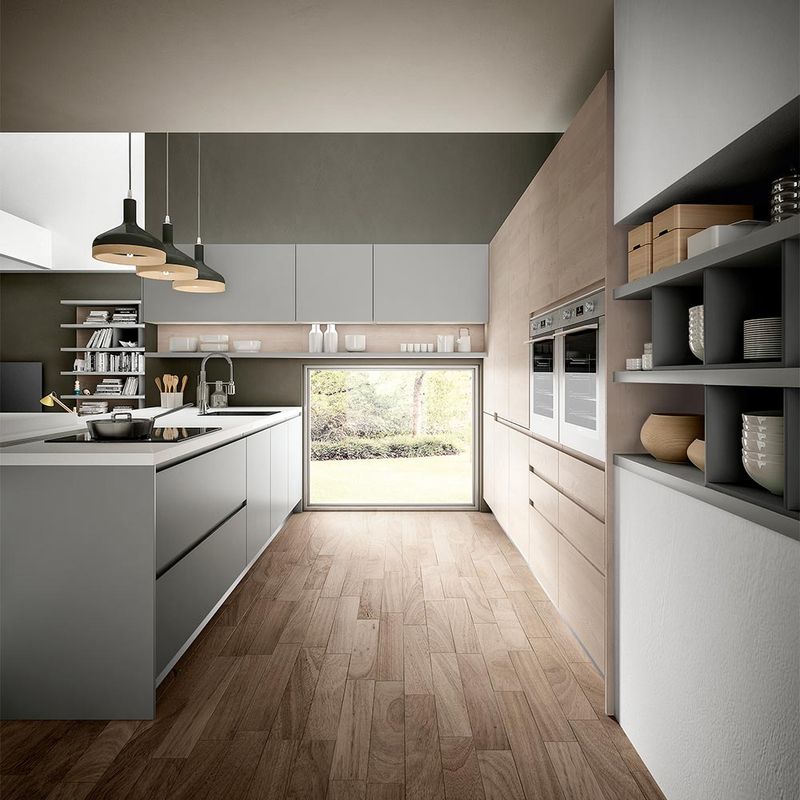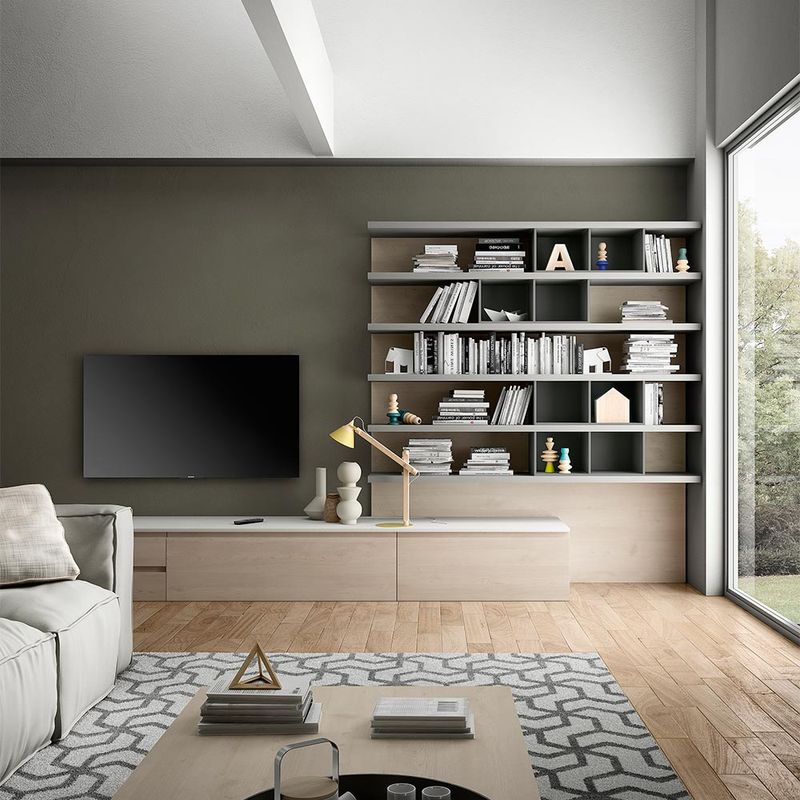 Wega - a contemporary and convivial spirit.
Rock laminated columns / Bases and wall units in matt pearl gray lacquer
A model that shows a strong relationship between the functional areas and the dining area.
Smoky gray open compartments
Wega has a wide chromatic range that allows you to choose from the brightest tones to the deepest ones, from the most evident veins to the most uniform surfaces.