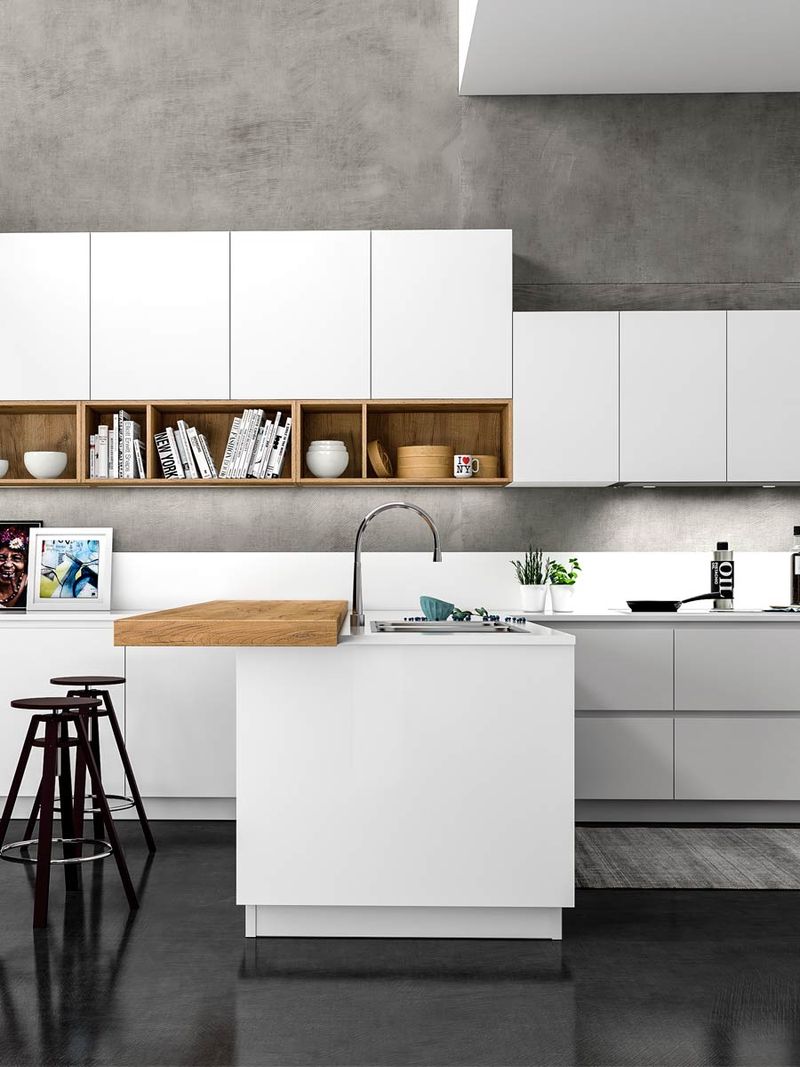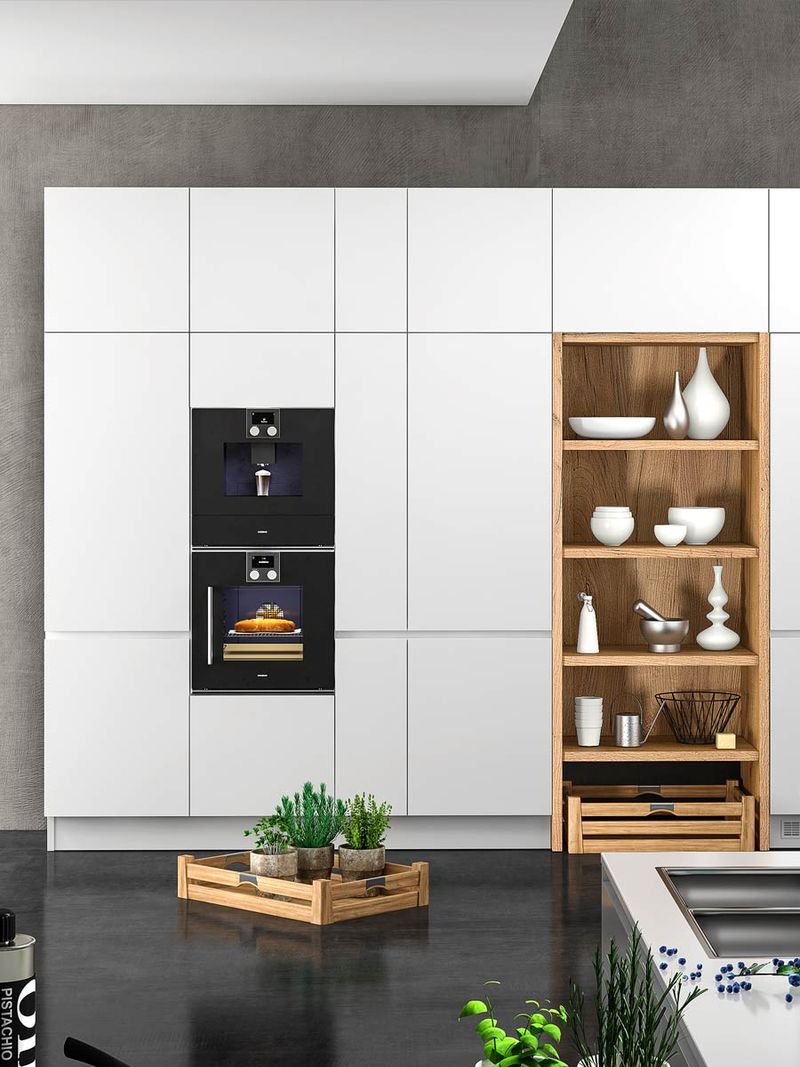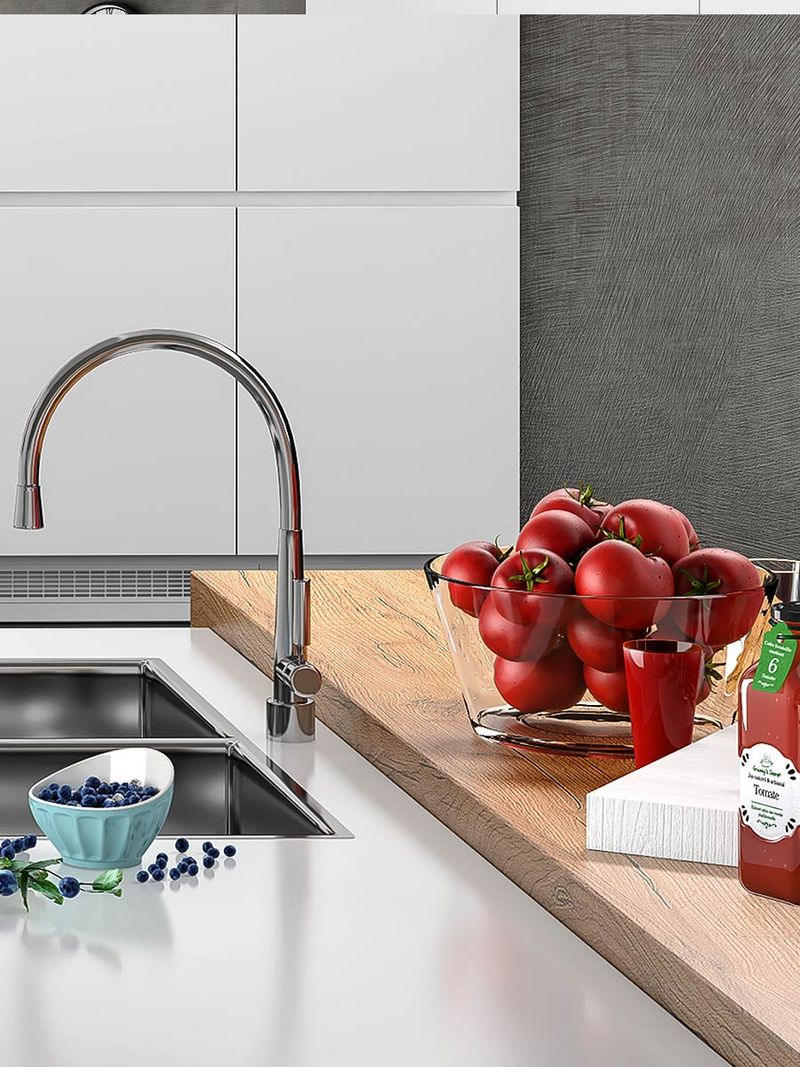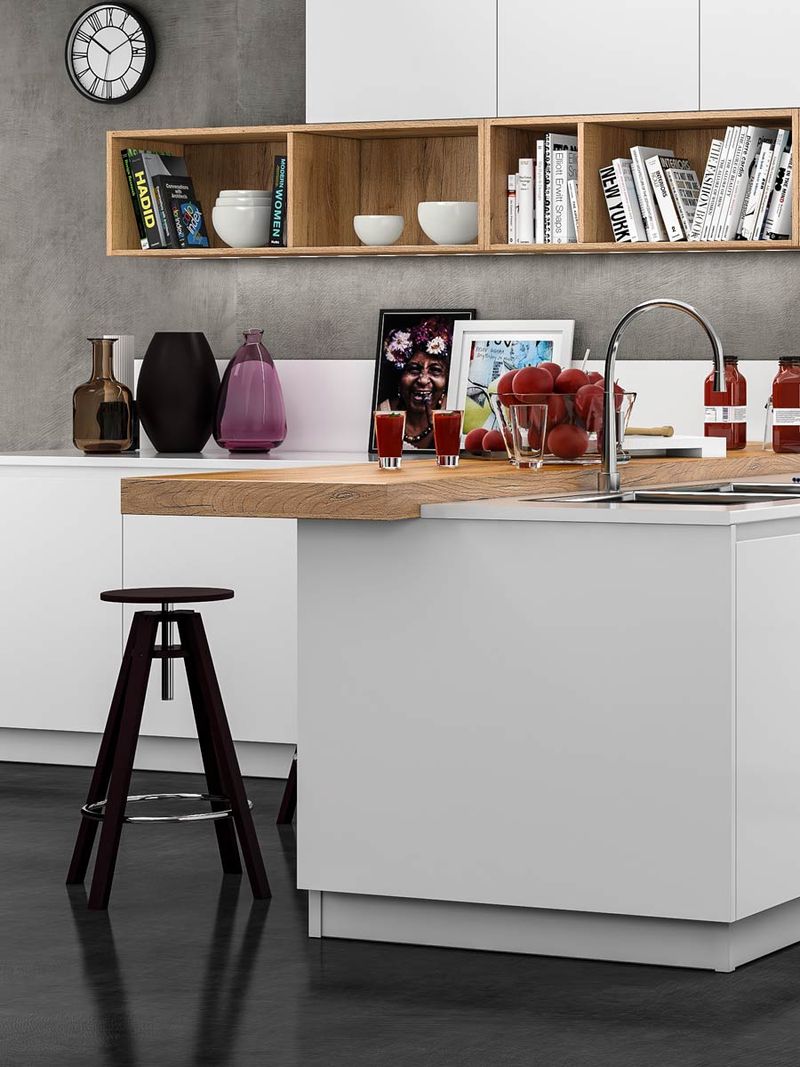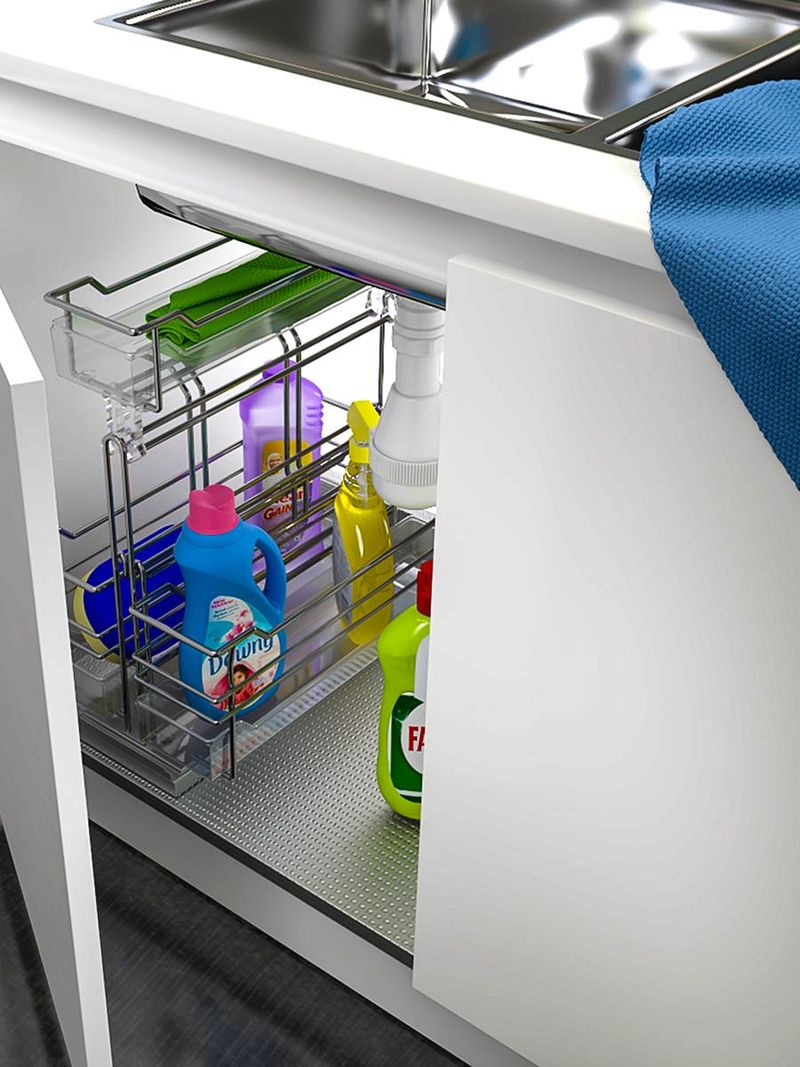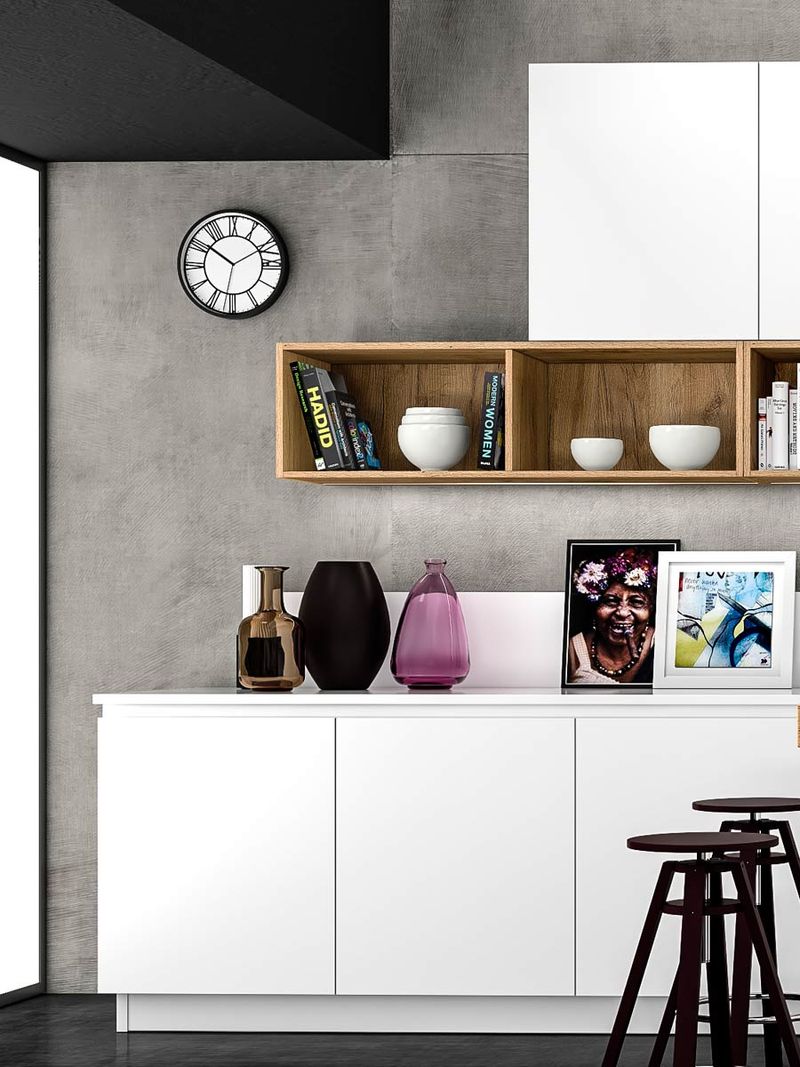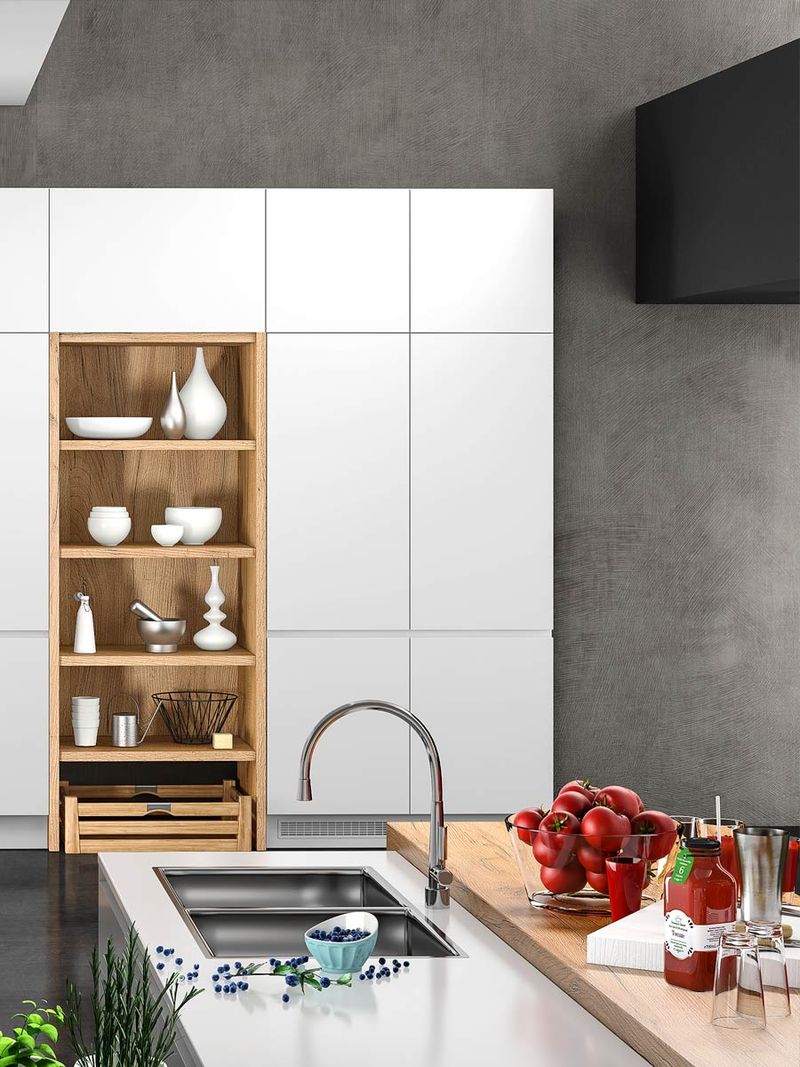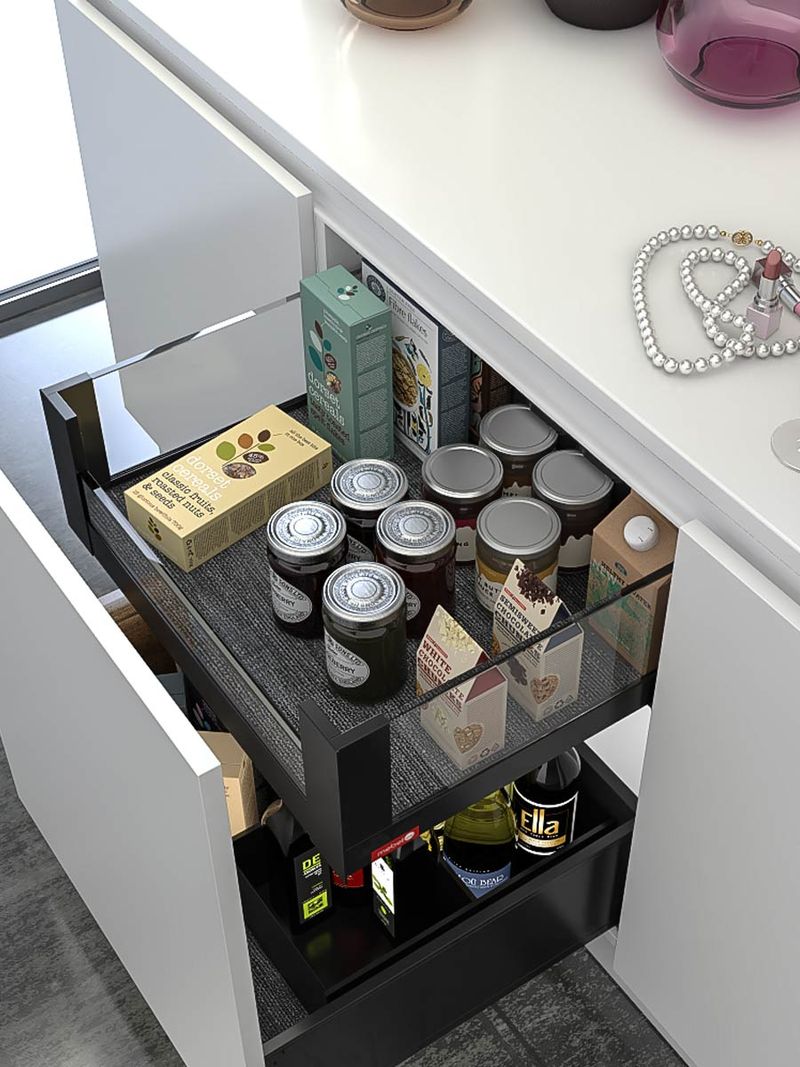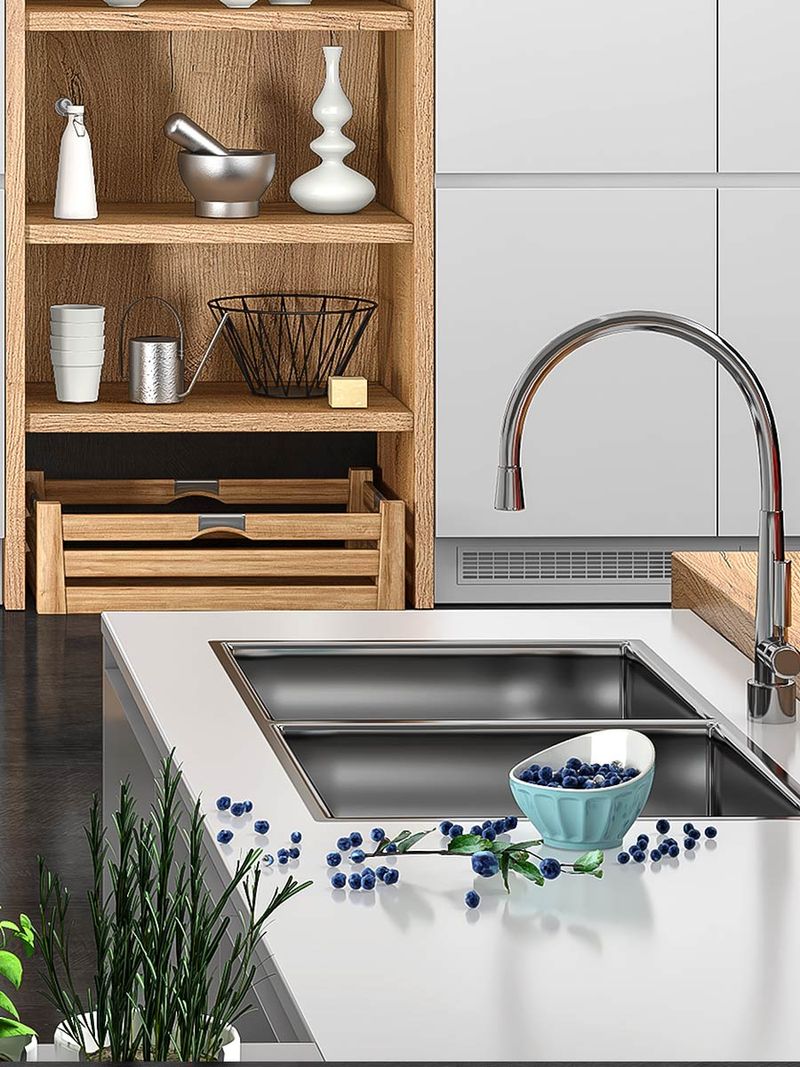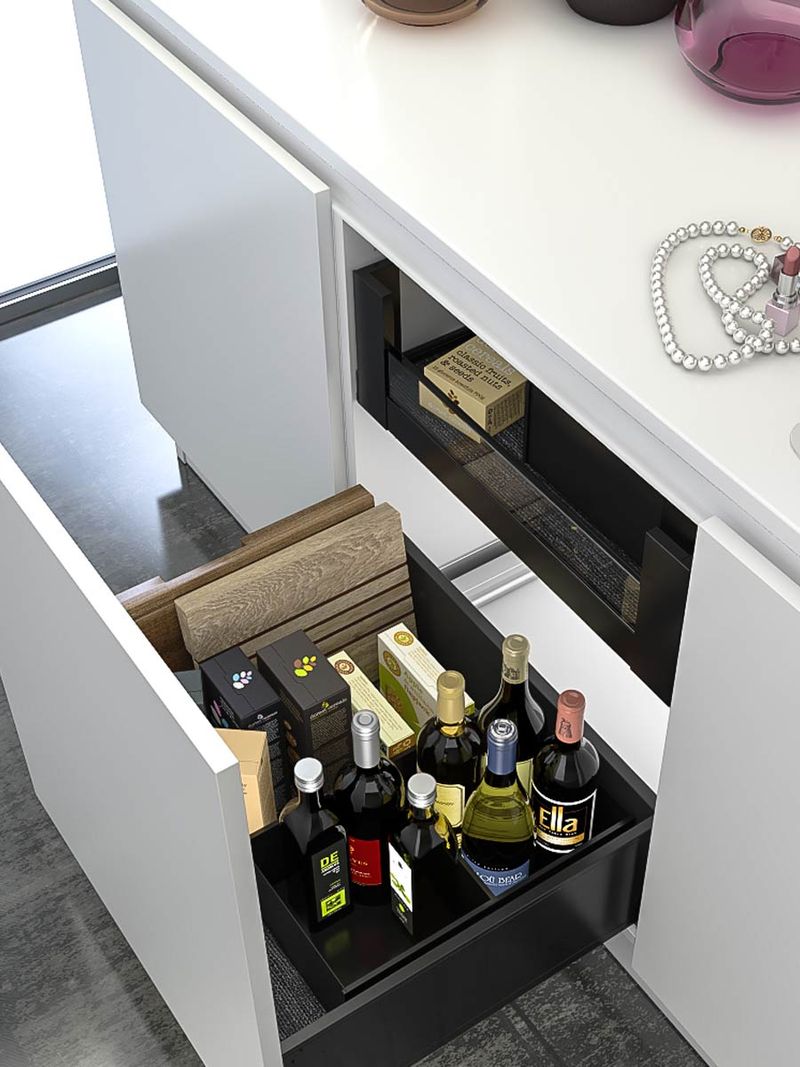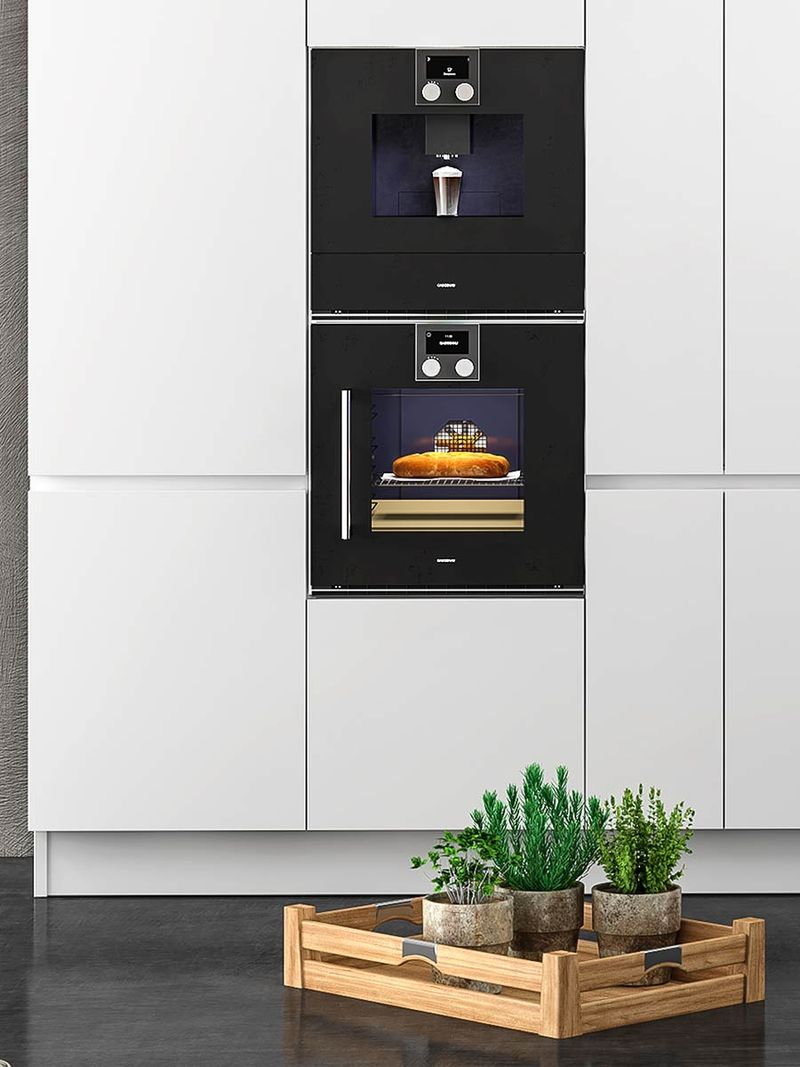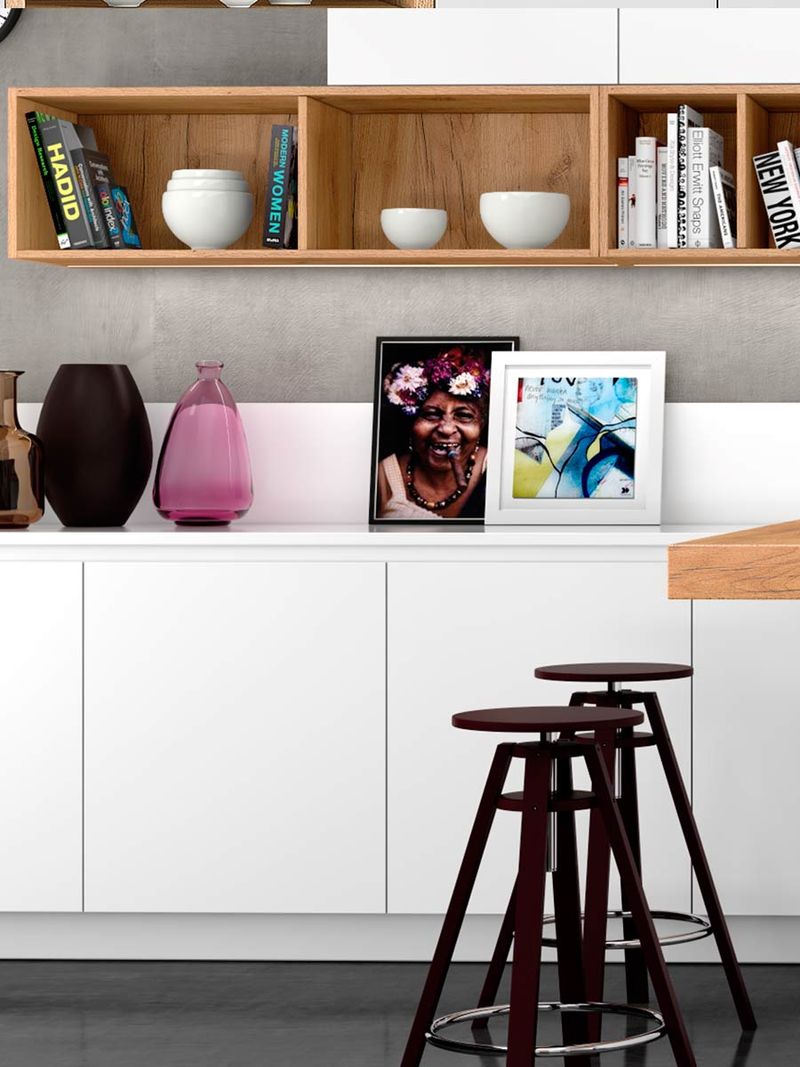 SENSE OF ELEGANCE
design by
The dominance of white color and the warmth of wood converge to create a unique contrast to the kitchen. Tall units, work bench, table, drawers, Gola handle and combination of matte and wood lacquer express the whole liveliness of space.
Ideas and solutions
Many things in life can be made easier and better through smart ergonomic design. This idea is imprinted on the m-2 model with separate features such as the island, the shelf, the tall cabinet units, all of which come to create a beautiful and complete set.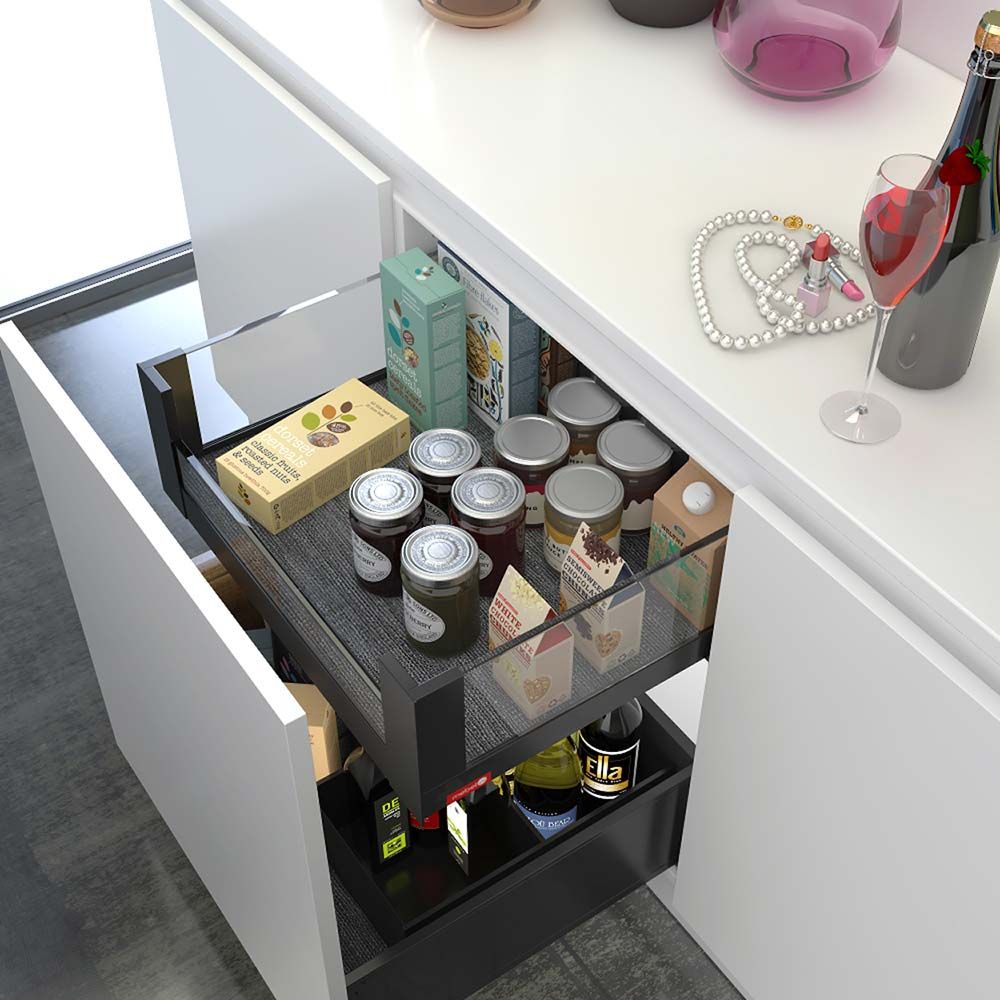 Drawers
The beauty of the exterior space continues in the interior with simple, geometric shapes. Drawers create a structured interior for storing food, kitchen utensils, crockery and cutlery. Everything comes together to form a neatness and a visual harmony.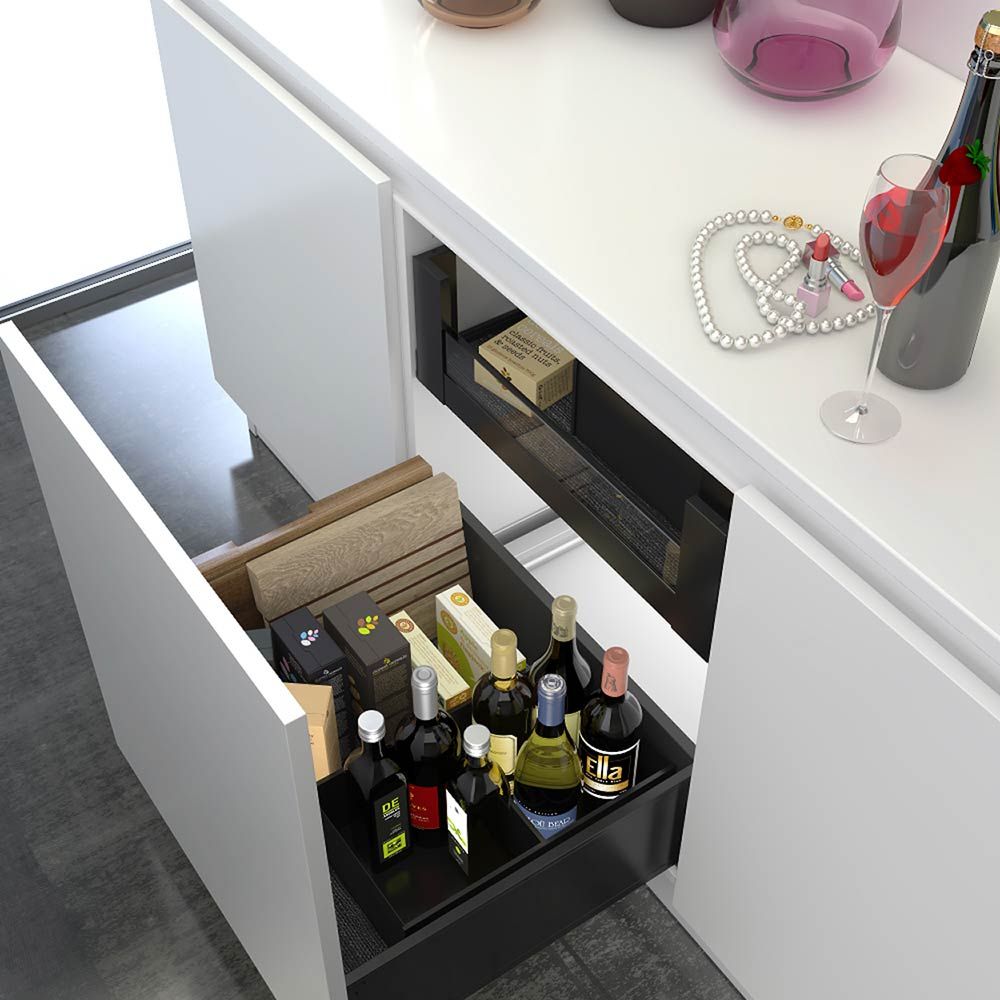 Blum LegraBox
The elegance of the BLUM LegraBox drawer is characterized by its special design and extremely high quality in motion. In combination with the flexible dividers of the Ambia-Line series, you will create a wealth of design choices in terms of organization of the interior space of the furniture.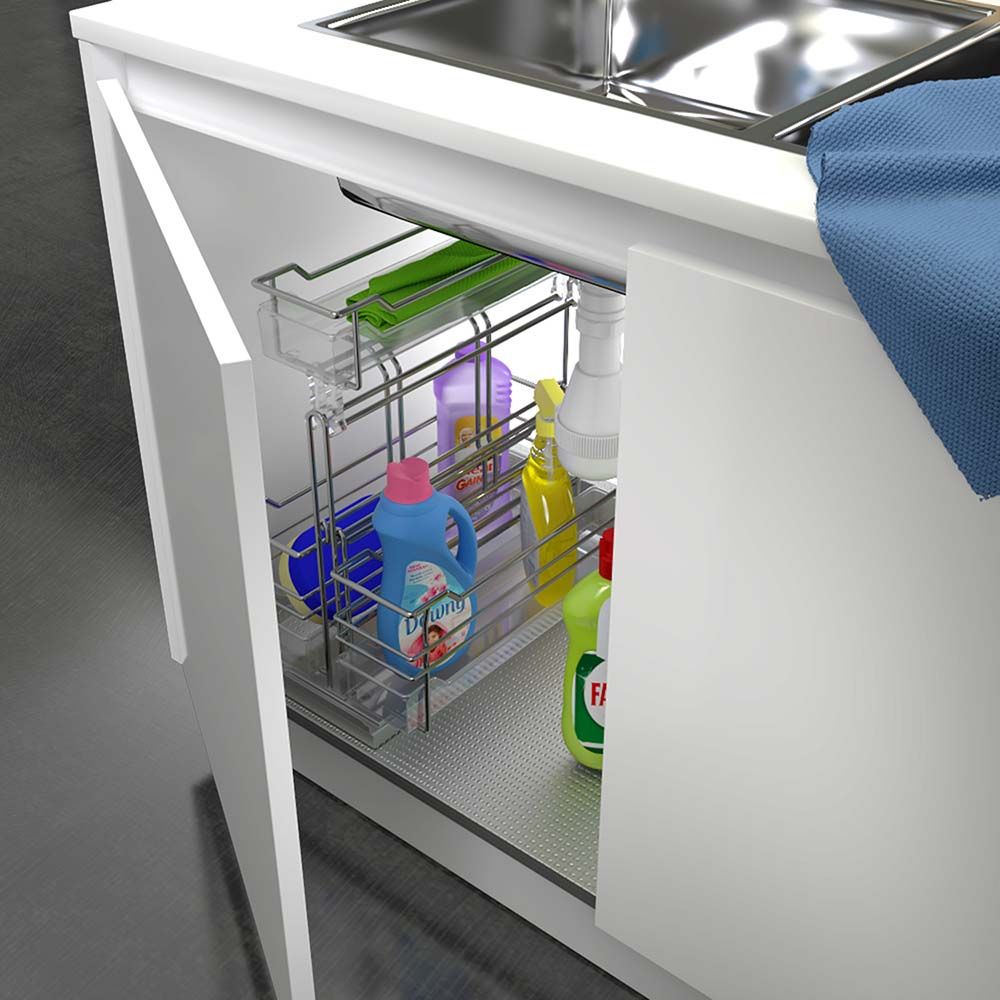 Gola Handle
An ergonomic experience when opening doors and drawers. The Gola handle emphasizes the pure horizontal structure of the m-2 model, highlighting the features of this composition. The challenge is to select the LED lighting handle by transforming the furniture into a dynamic element of the space.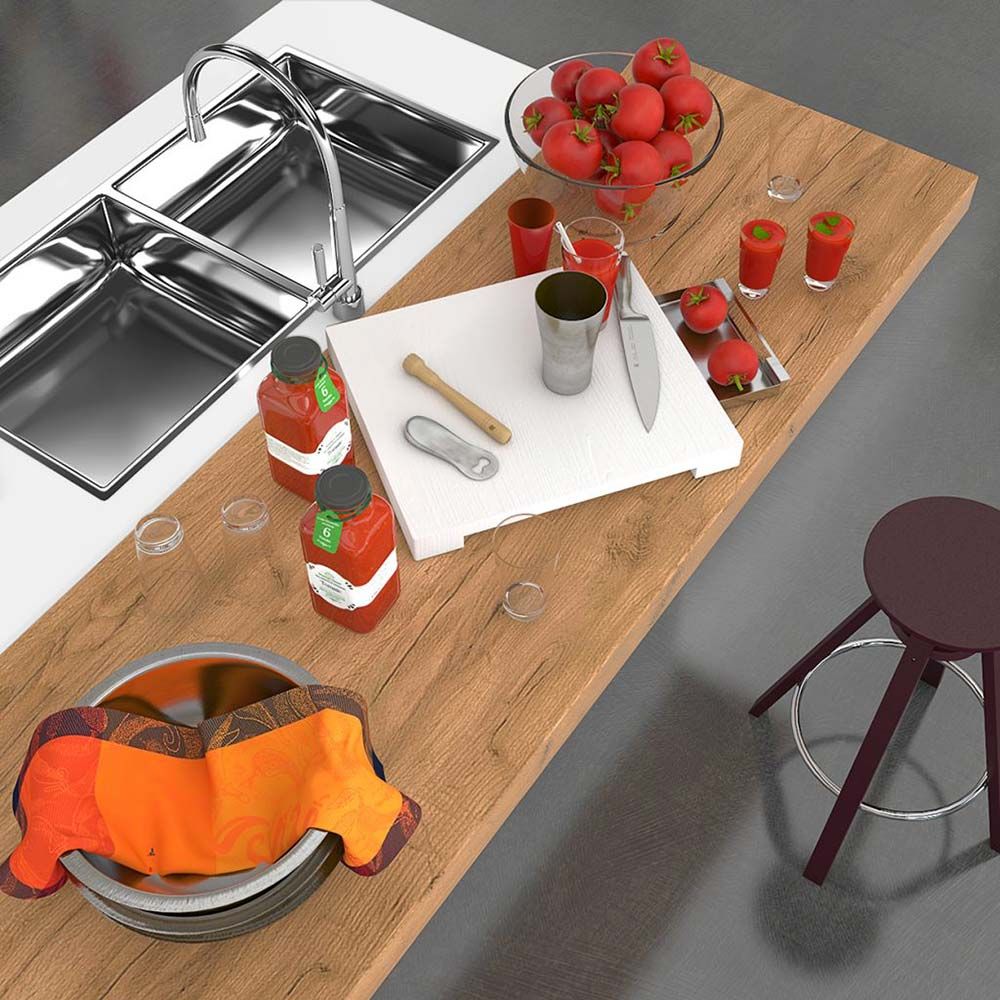 Table
The compositions of the m-2 kitchen models achieve complete control of the space by utilizing one side of the island as a table. The functional solution is expressed by the smart adaptation of the wooden bench to the island while leaving enough space for other uses.
TECHNICAL SOLUTIONS
Door Material: Matt lacquer
Cupboard Material: White melamine 18 mm. Ending strip covered with ABS
Table Material: Laminate HPL 150×150 mm in natural oak and thickness 80mm
Shelves Material: Laminate HPL in natural oak and thickness 18mm
Worktop Material: Solid top color white
Drawer Mechanisms: BLUM LegraBox
Hinge Mechanisms: BLUM Blumotion
LEARN HOW TO CLEAN DOORS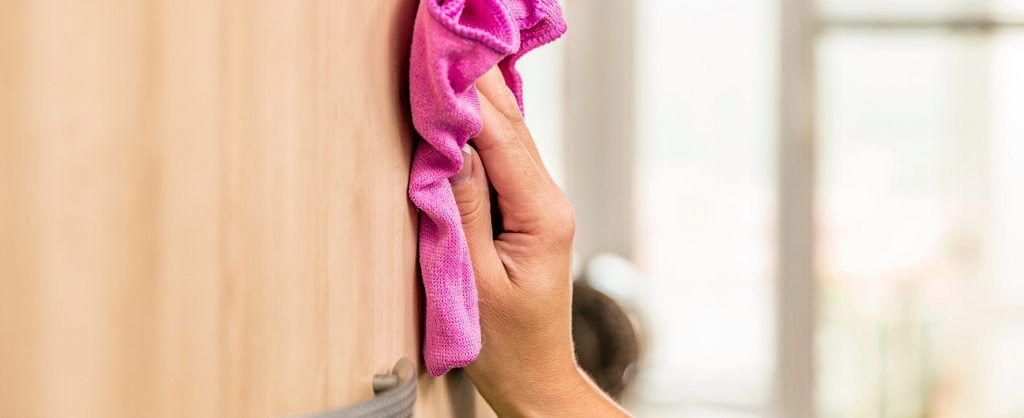 If your door is lacquer, use a soft cloth combined with a specific detergent. When the dirt is harder to remove, try using soft brushes or sponges, always in combination with specific detergents. For stubborn stains, a sponge soaked in lukewarm water and a little vinegar may be enough to make the material shine once again. Lacquered doors require non abrasive detergents and a microfiber cloth.