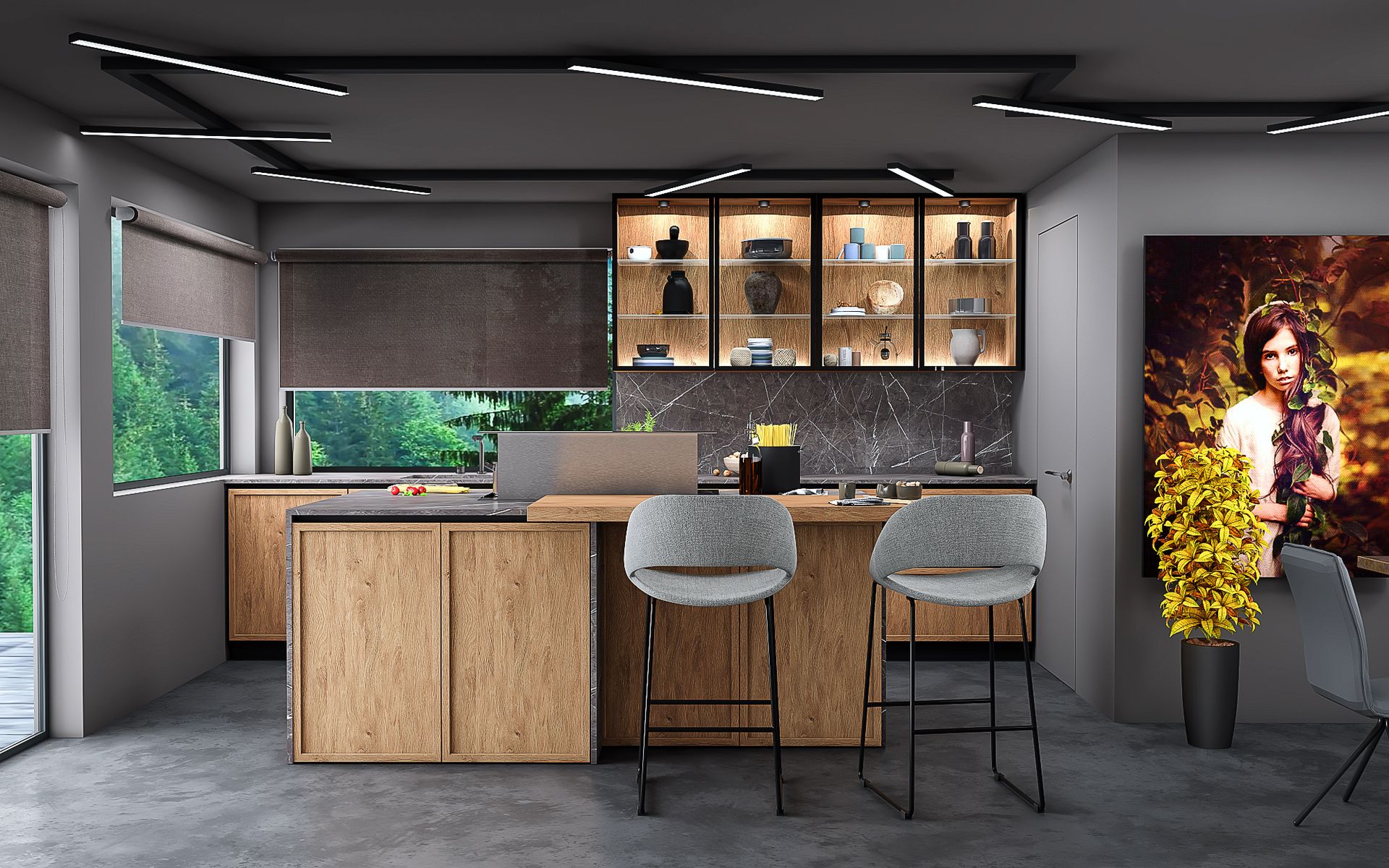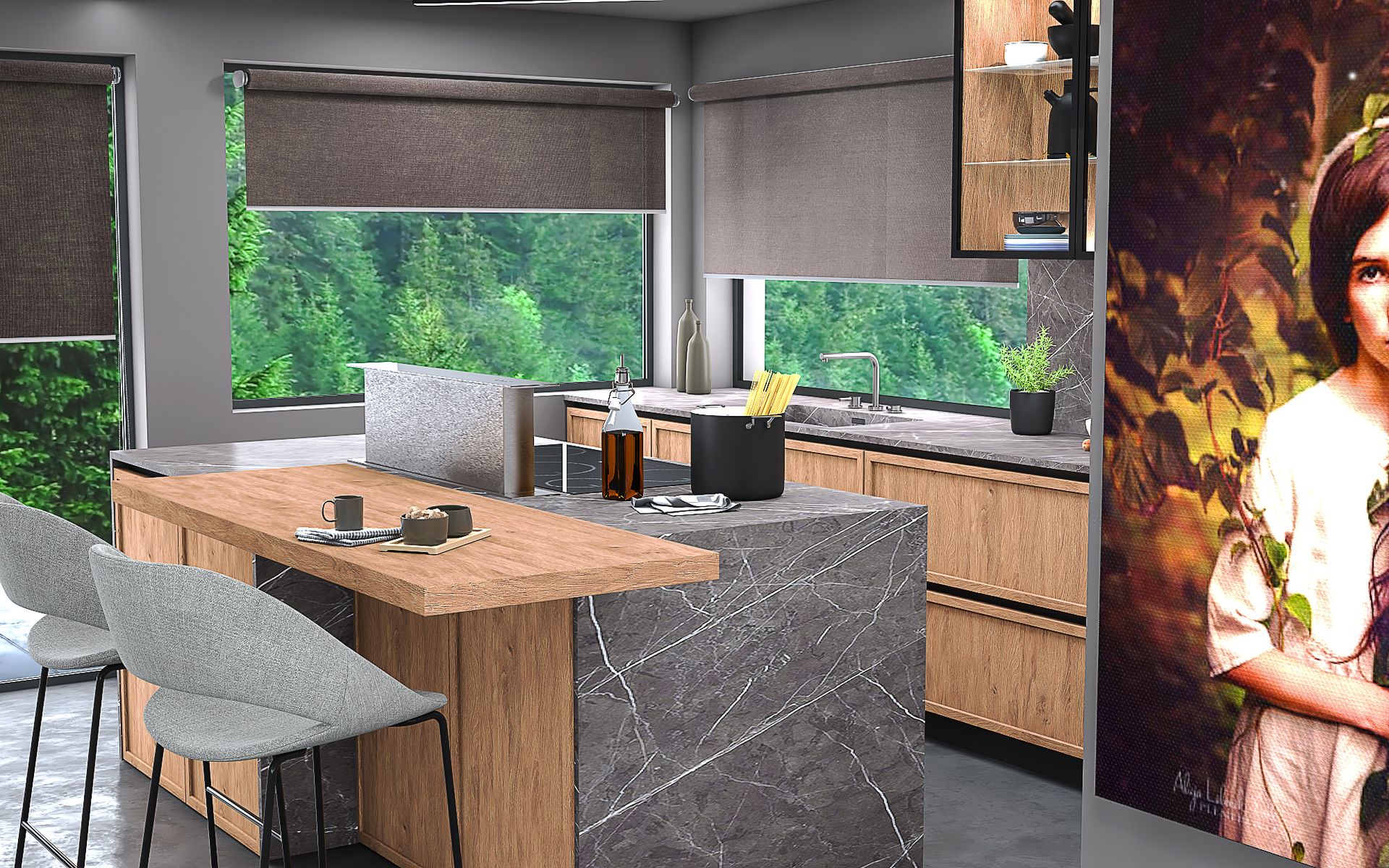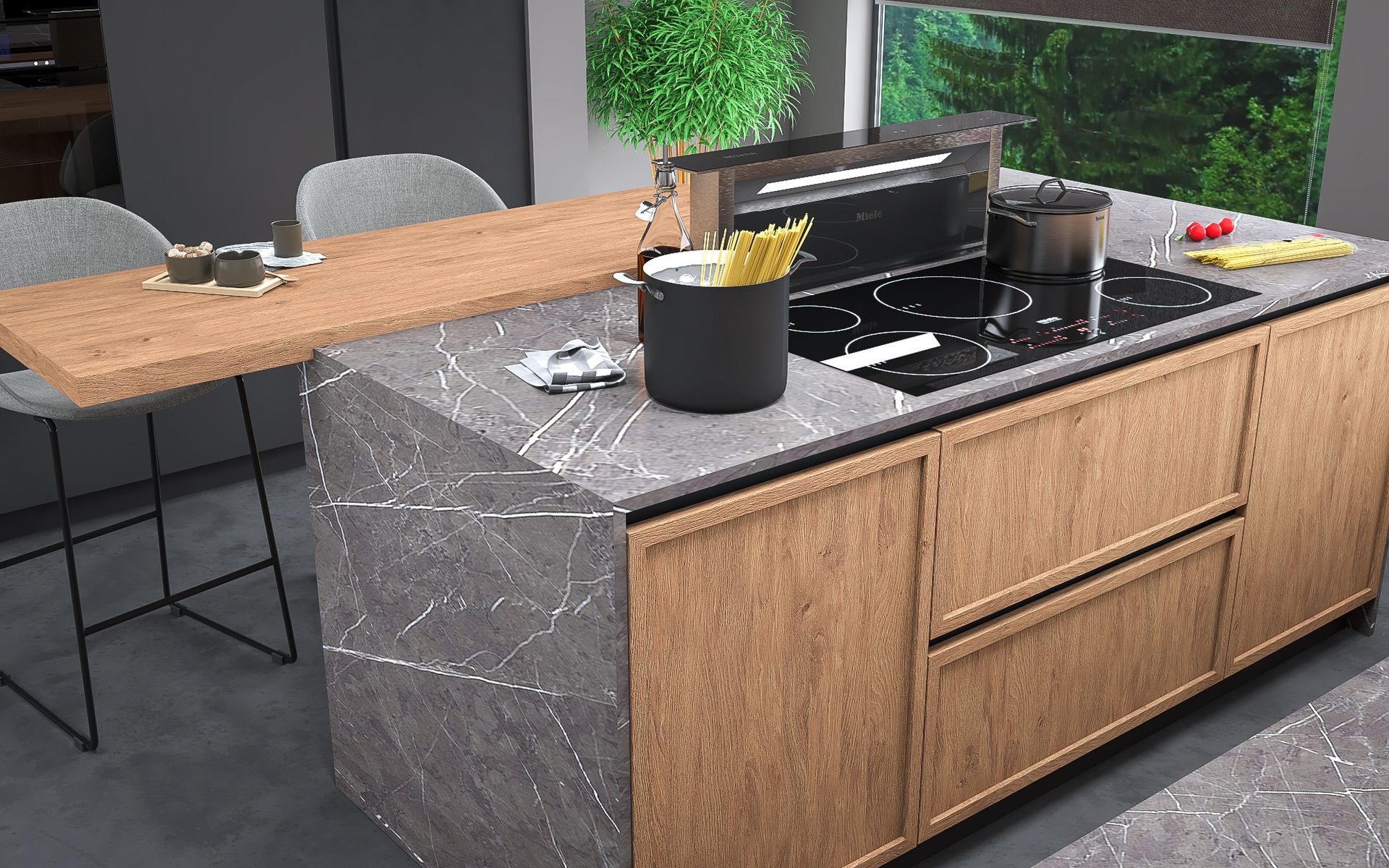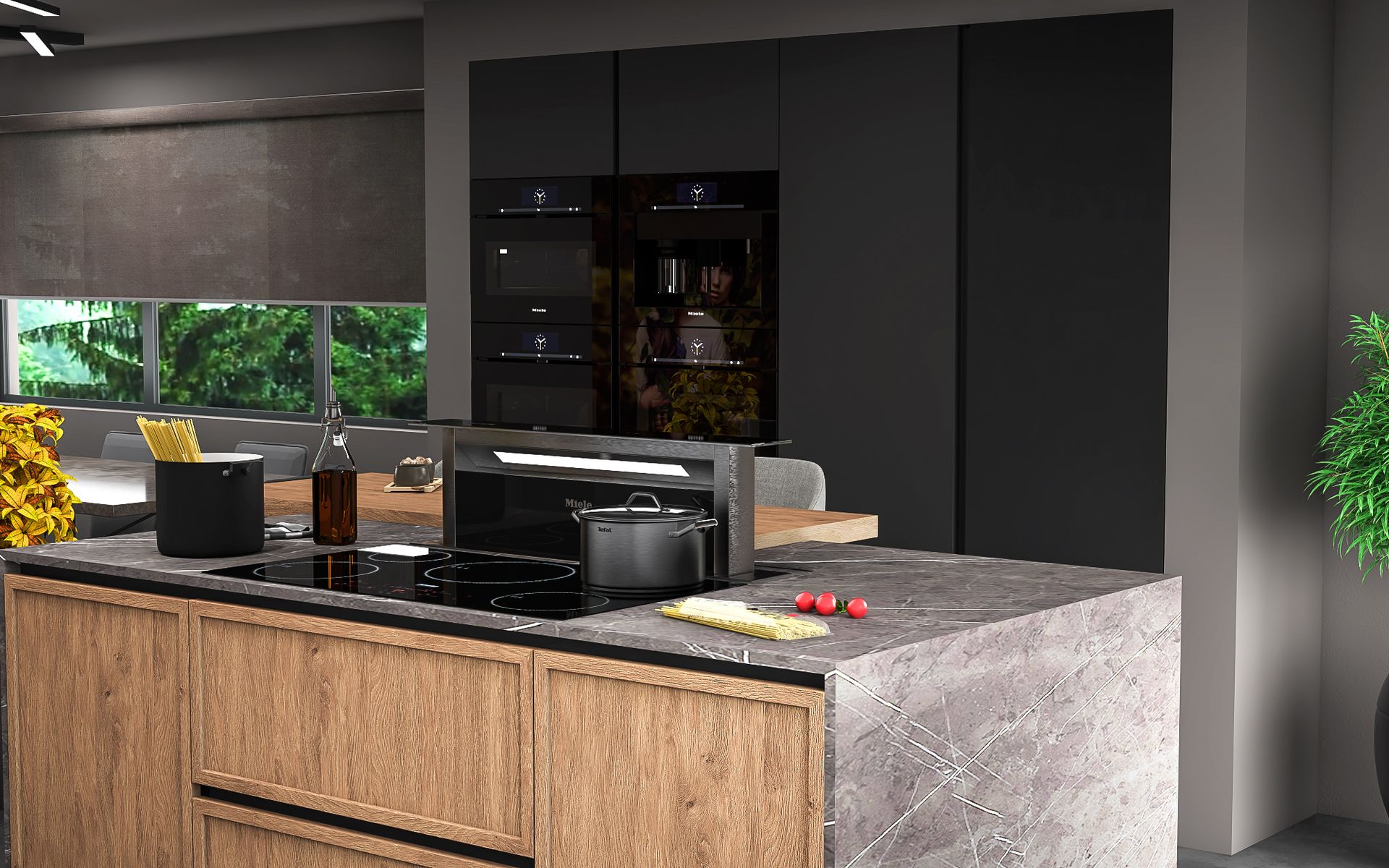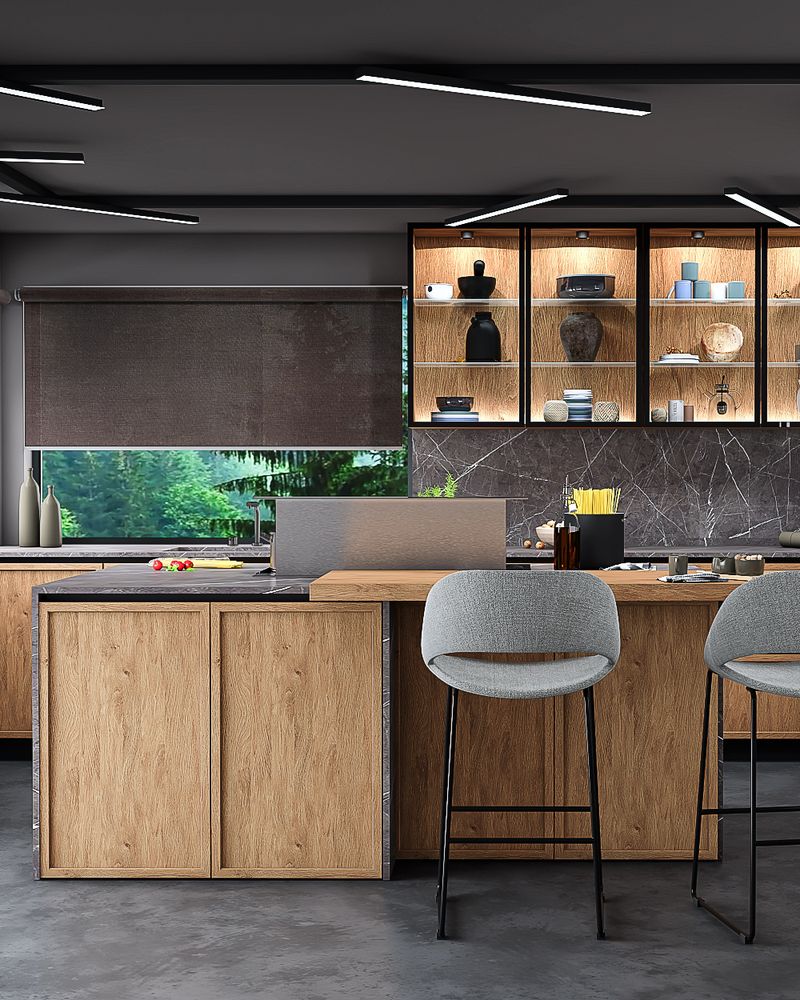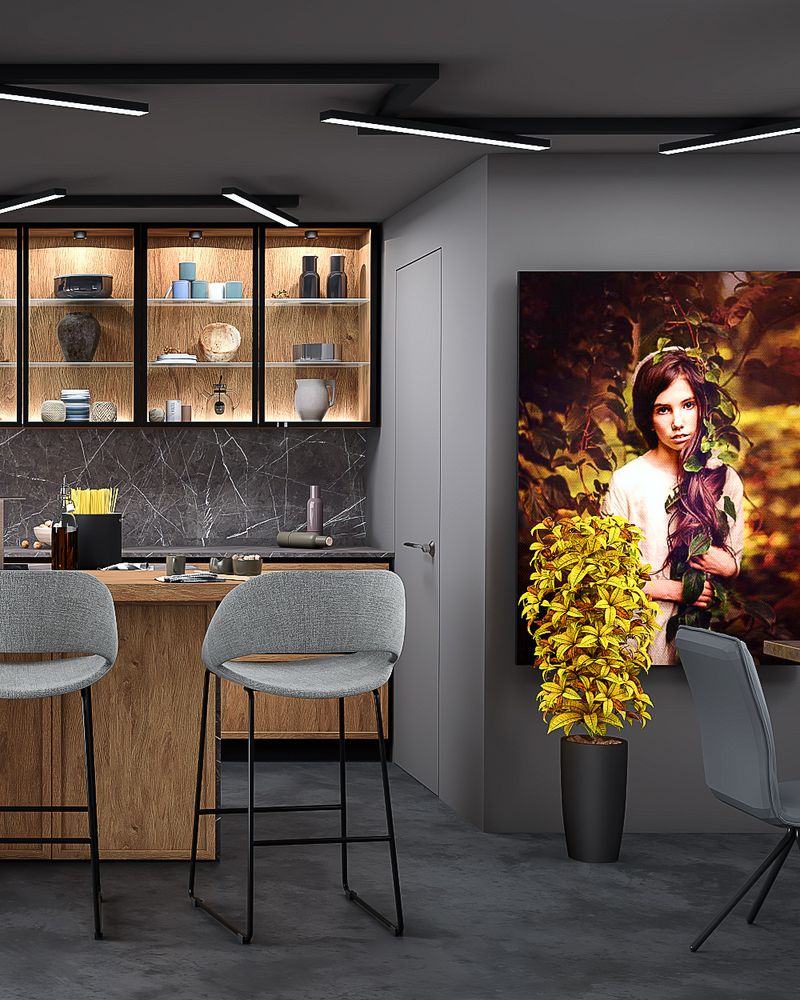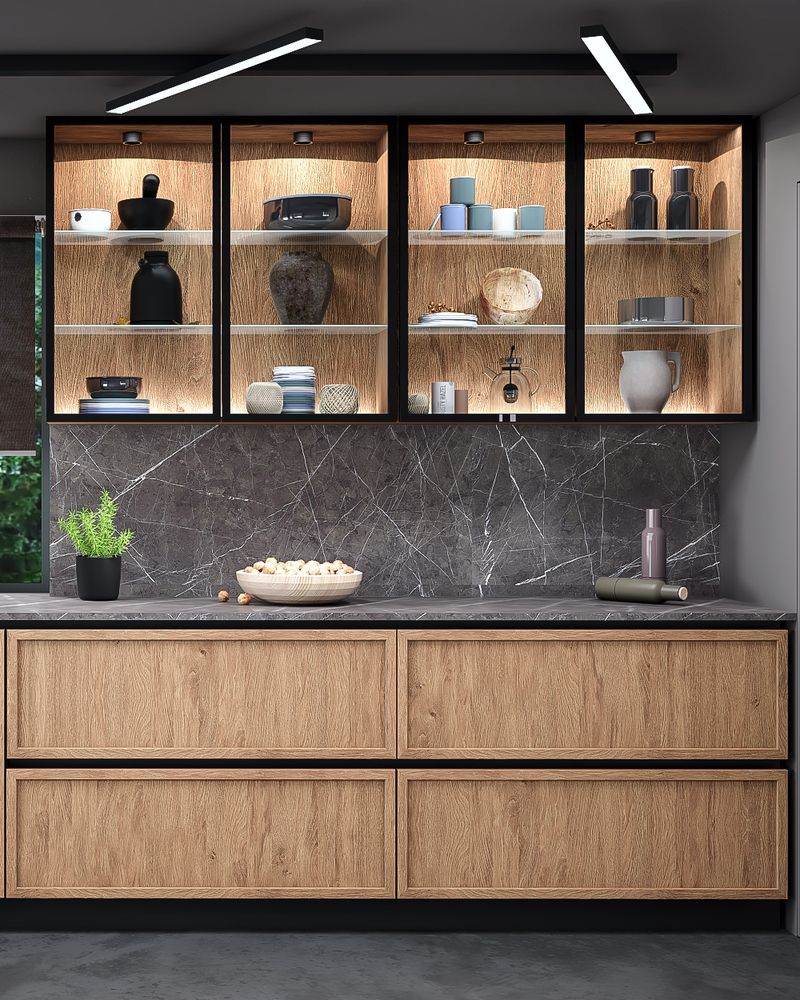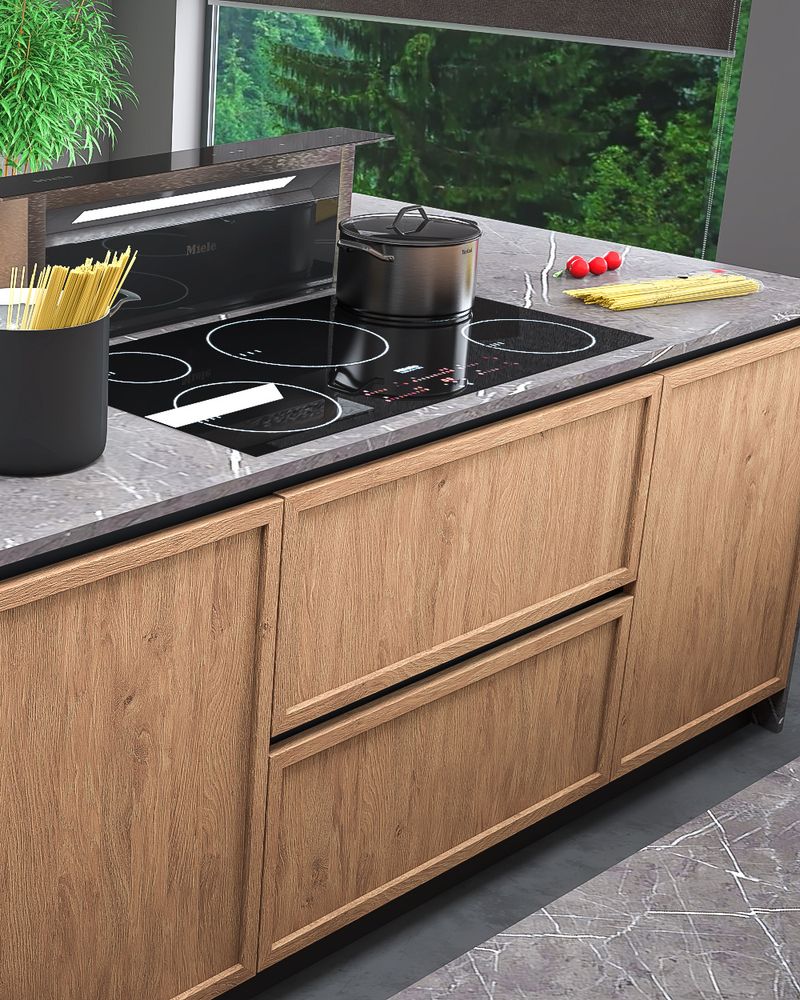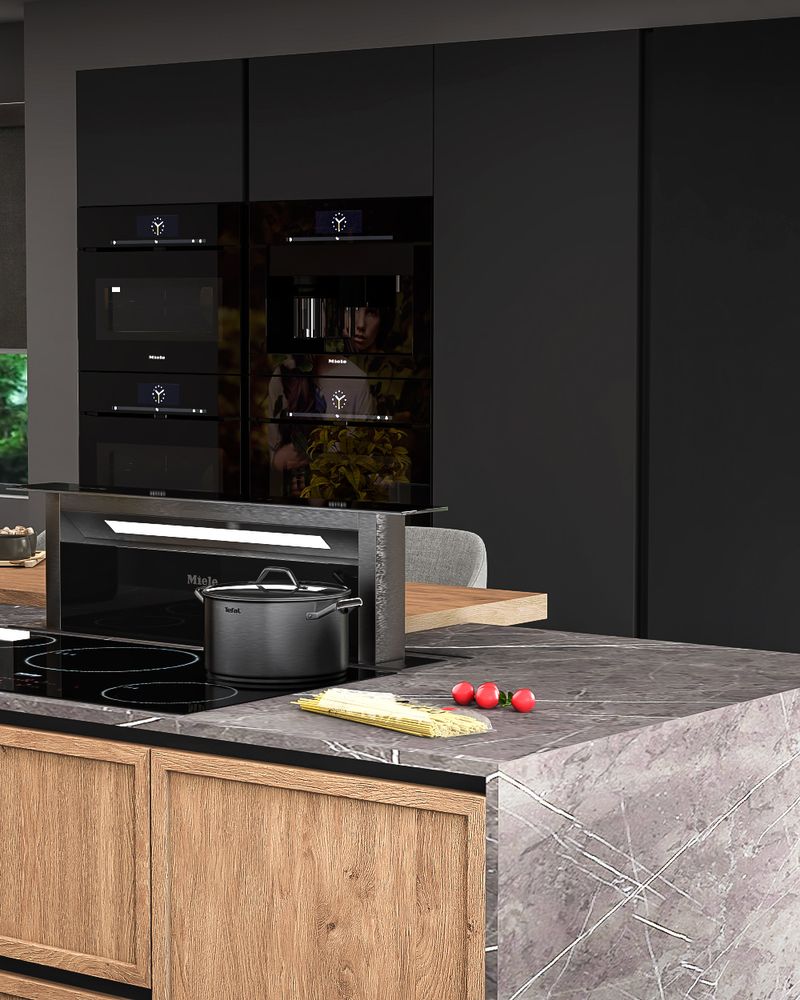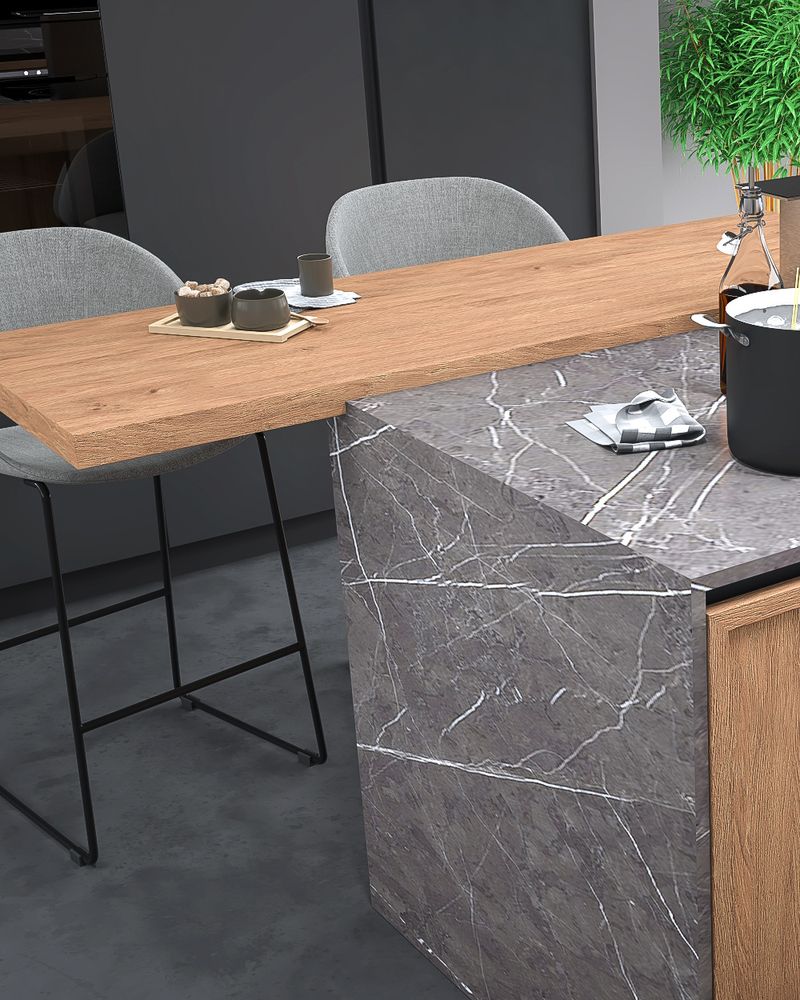 MAGNETIC APPEARANCE
Personality & Authenticity
The Ring model offers an elegant coexistence of natural wood, stone and metal through the linearity of the shapes.
In the Ring - Wood series, the vague taste of modern design is represented through the black glass windows with a 100% hidden hinge, giving the feeling of lightness. The wooden facades of natural oak wood with an elegant perimeter frame come in perfect combination with the frame of the showcase windows. Ring compositions are able to stand with the same success in places where either modern or classic architecture dominates.
The work surface of the island becomes the center of every activity combining the hearth and the table. In Mebel Arts kitchens, the natural wood implant integrated in the island countertop surface takes off the sensation of modern design each time.
The ceramic material of the Inalco company that has been used in the construction of the island countertops, is able to cope with the daily requirements and activities of a kitchen with the main feature being the homogeneity in its application.