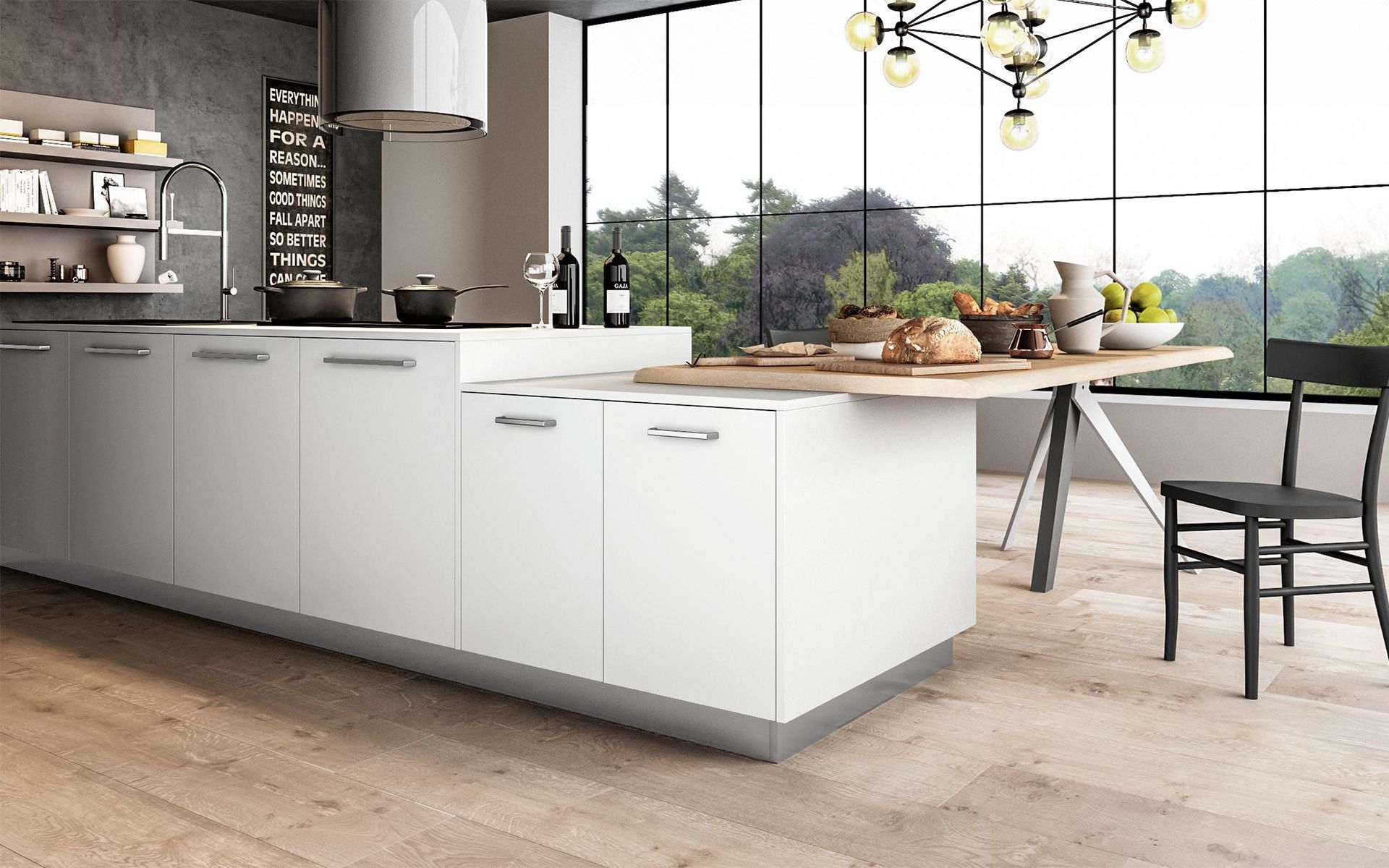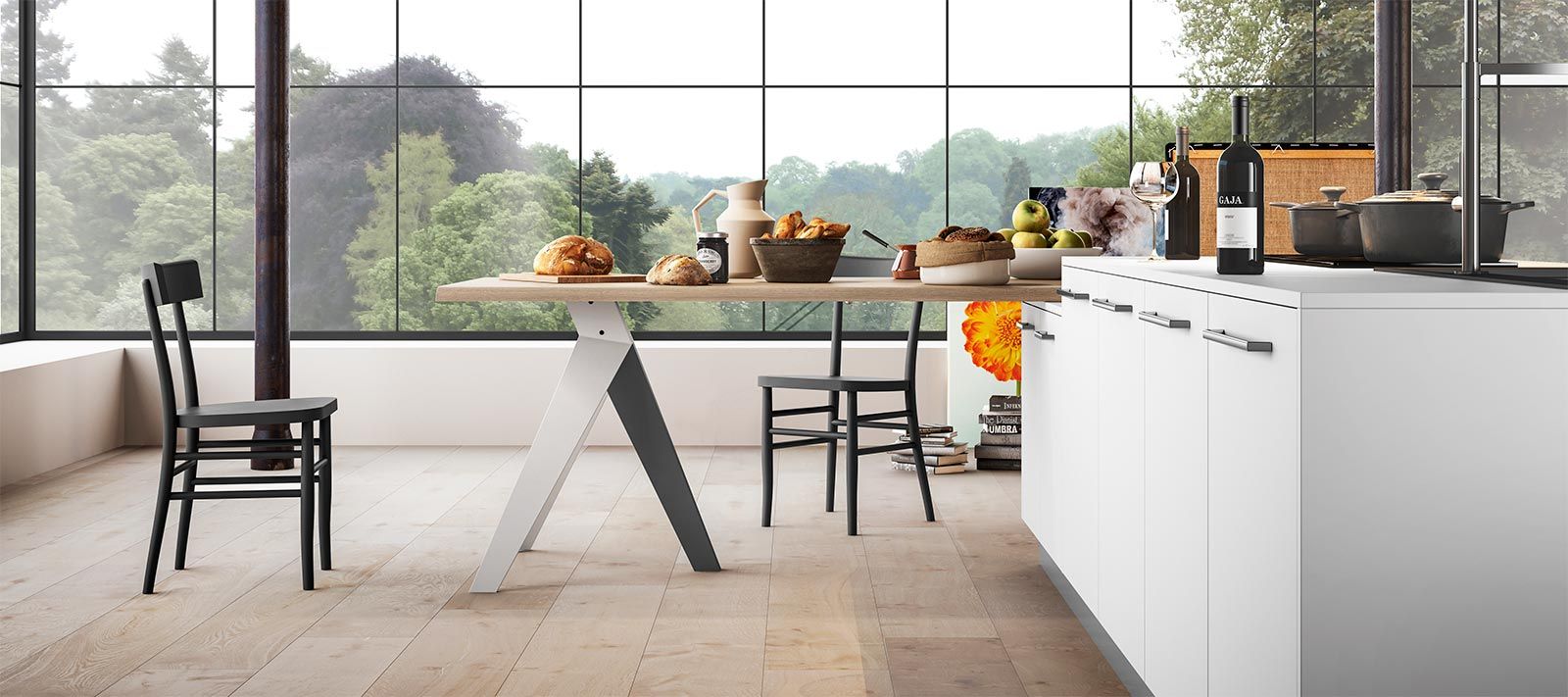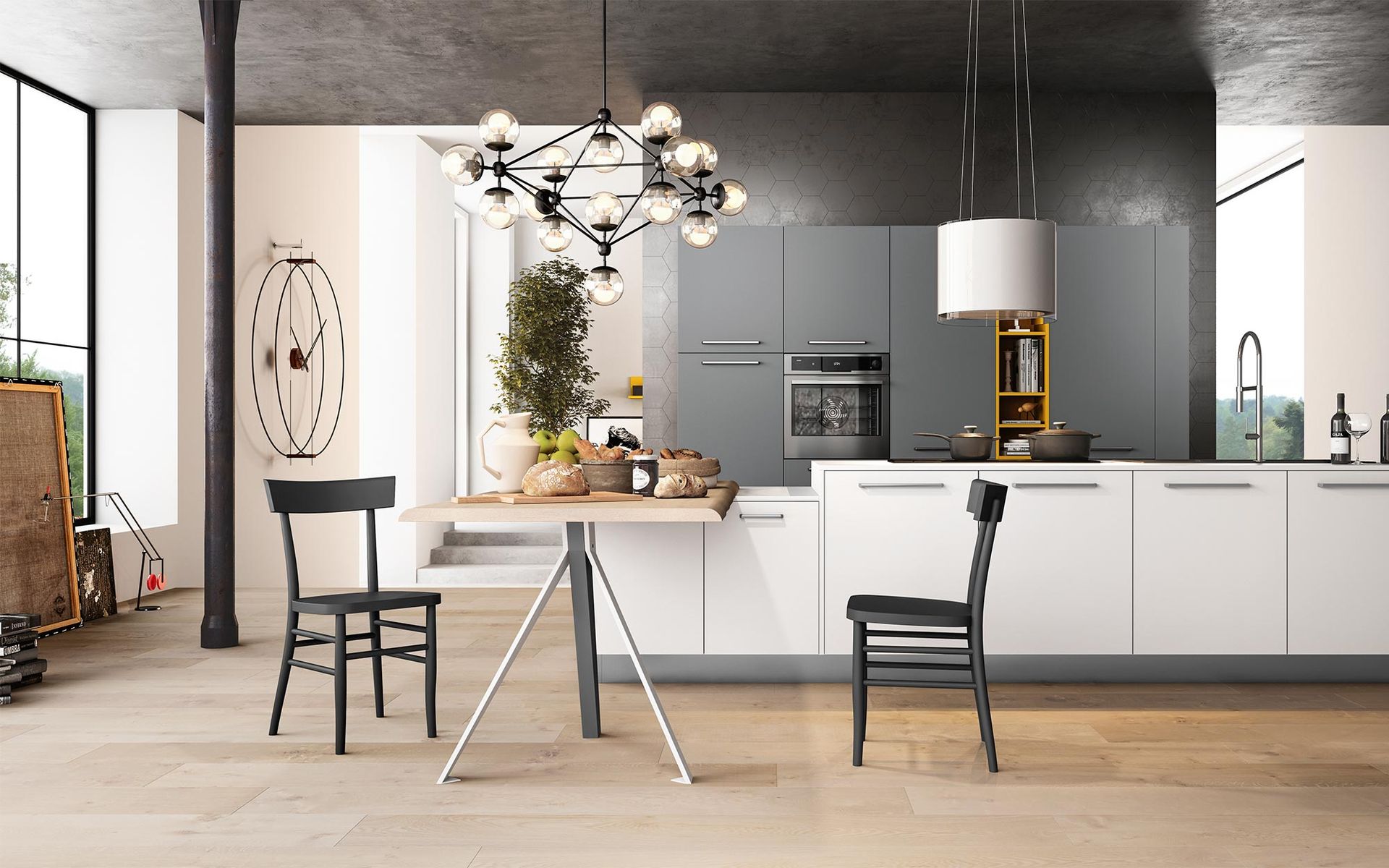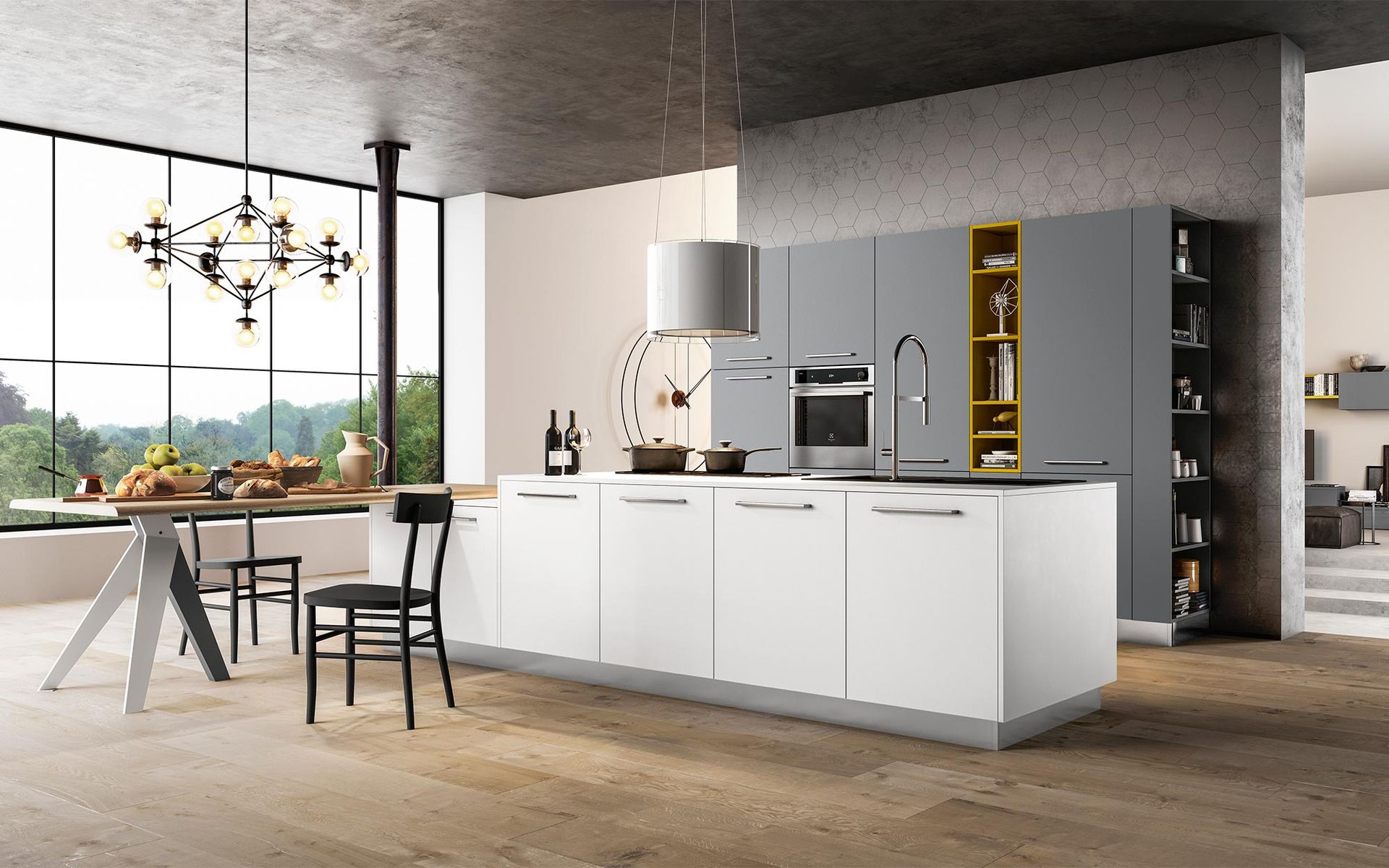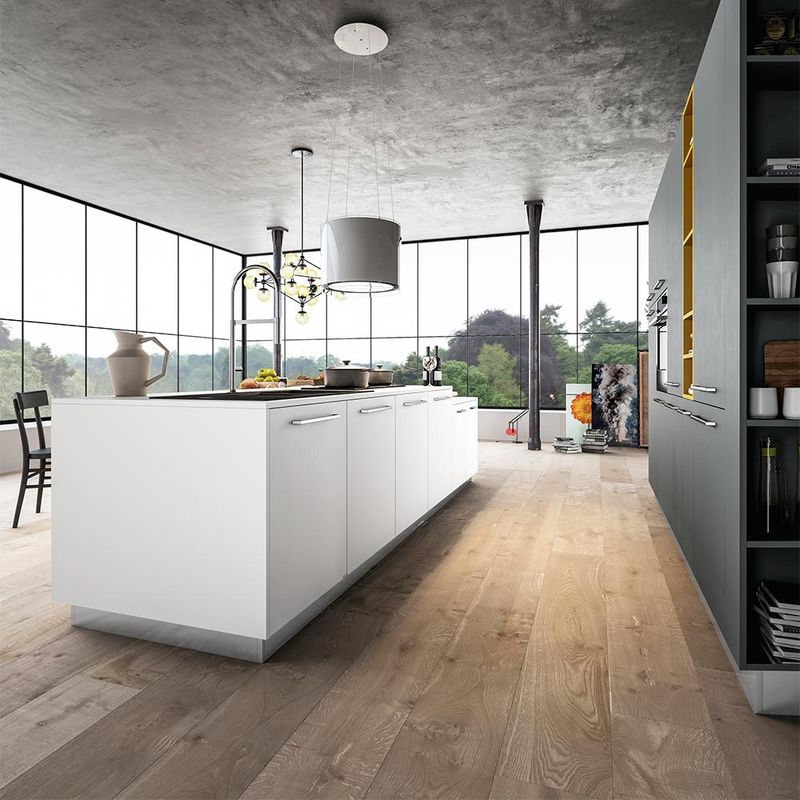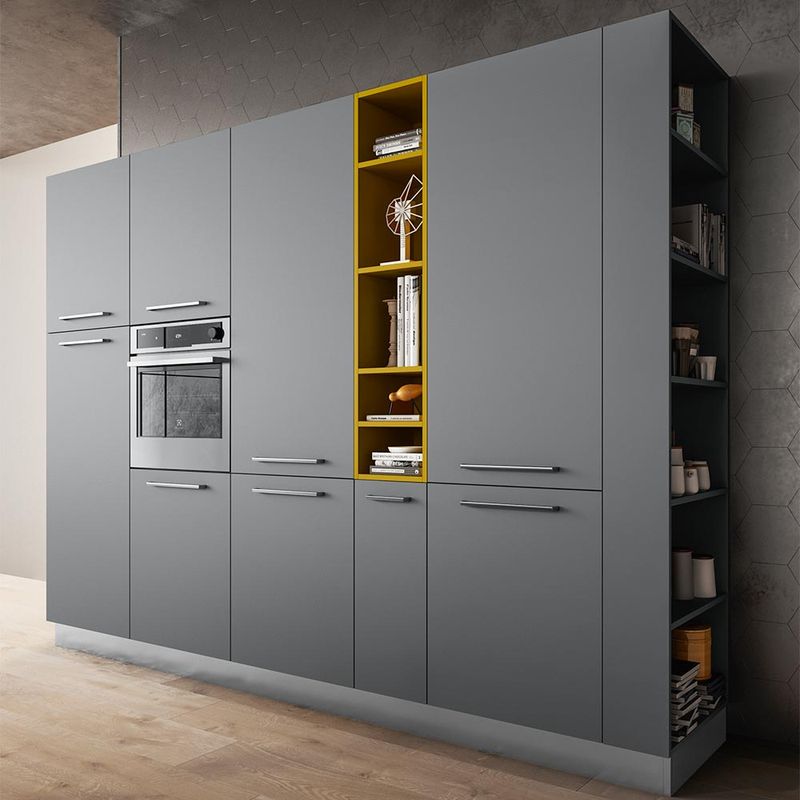 Time 2
A clear-cut composition that embraces you with its perfect mix of warm and saturated colour shades. Between the volcano lacquer wall units and the grey lacquer base units the Ferrari red open unit stands out. A coloured accent on the dark finishes also for grooves, plinth and worktop matching the wall unit.
The design of Time 2 is in perfect harmony with the present trends. It is ideal in an urban context, essential without neglecting any stylistic detail such as the balanced combination of finishes in this composition.
The clear-cut configuration of this Time composition is based on the extremely elegant and functional design of the doors with groove opening system. It respects the look of all surfaces and results in marked visual pureness.
In this composition, the thin open module in brilliant Ferrari red attracts the attention. Special focus on the very thick worktop that conveys visual robustness and aesthetical importance to the entire composition.