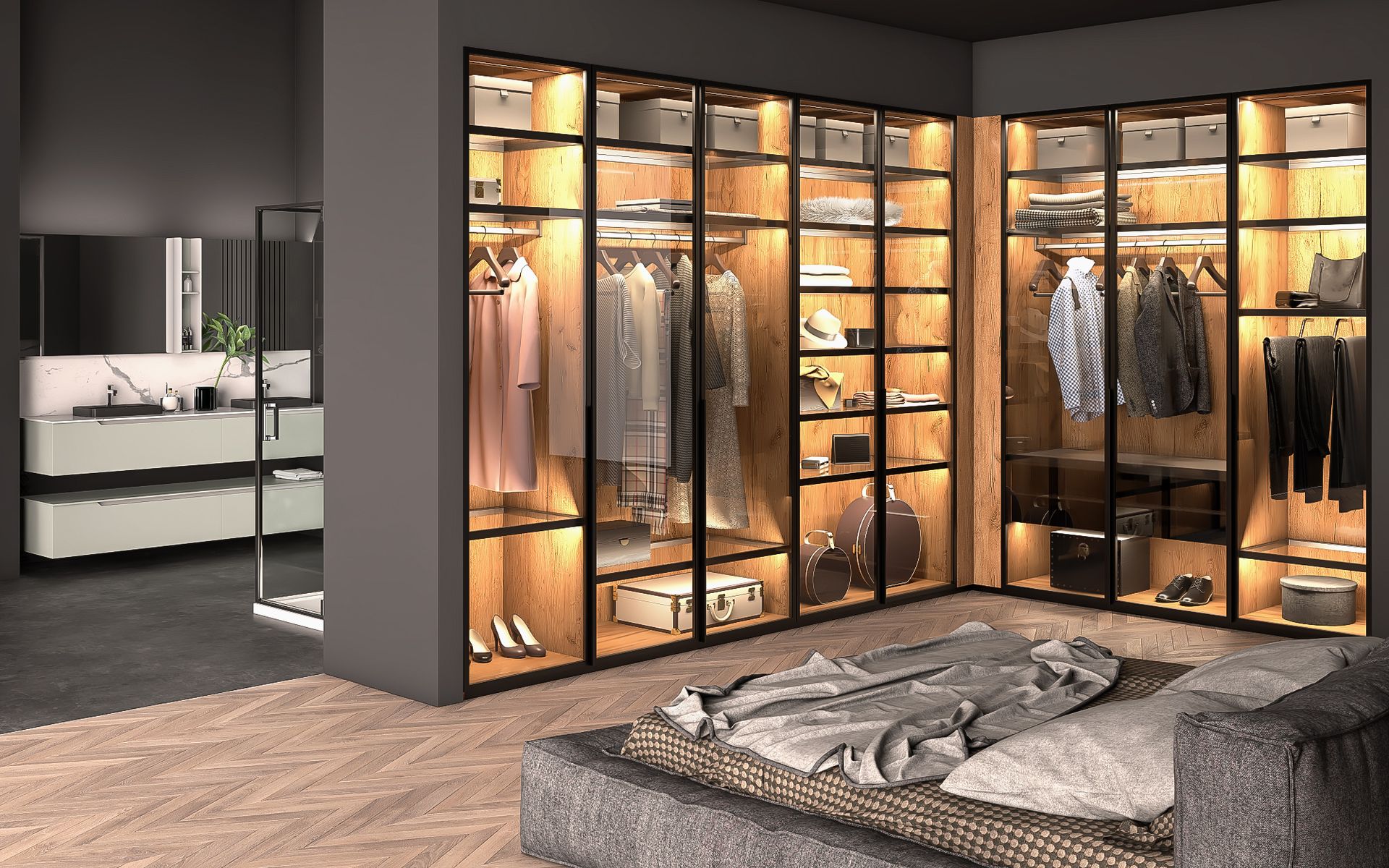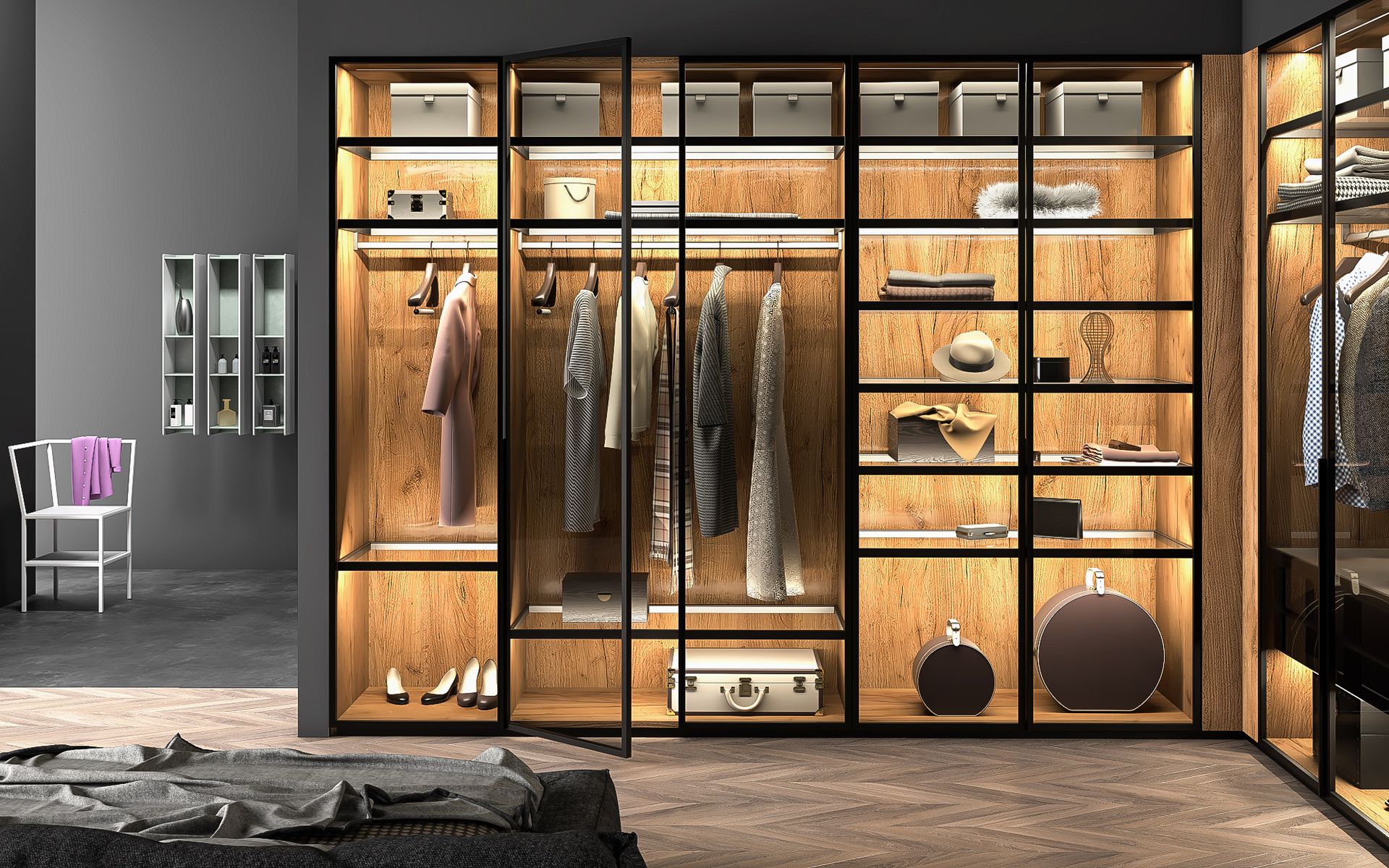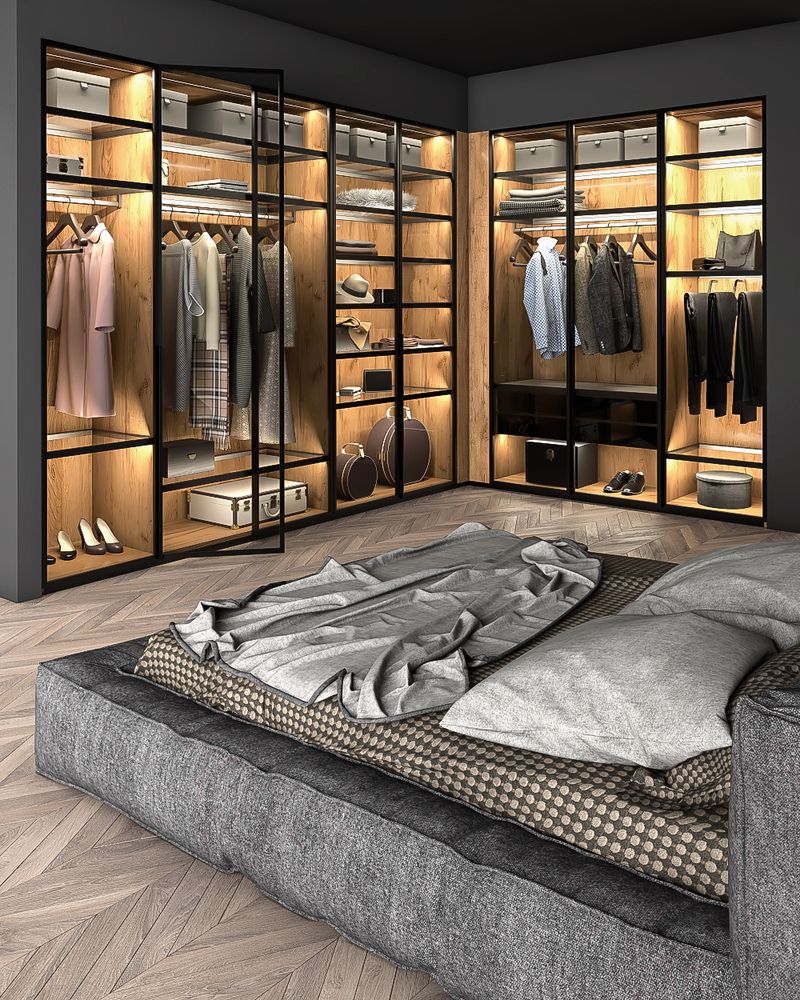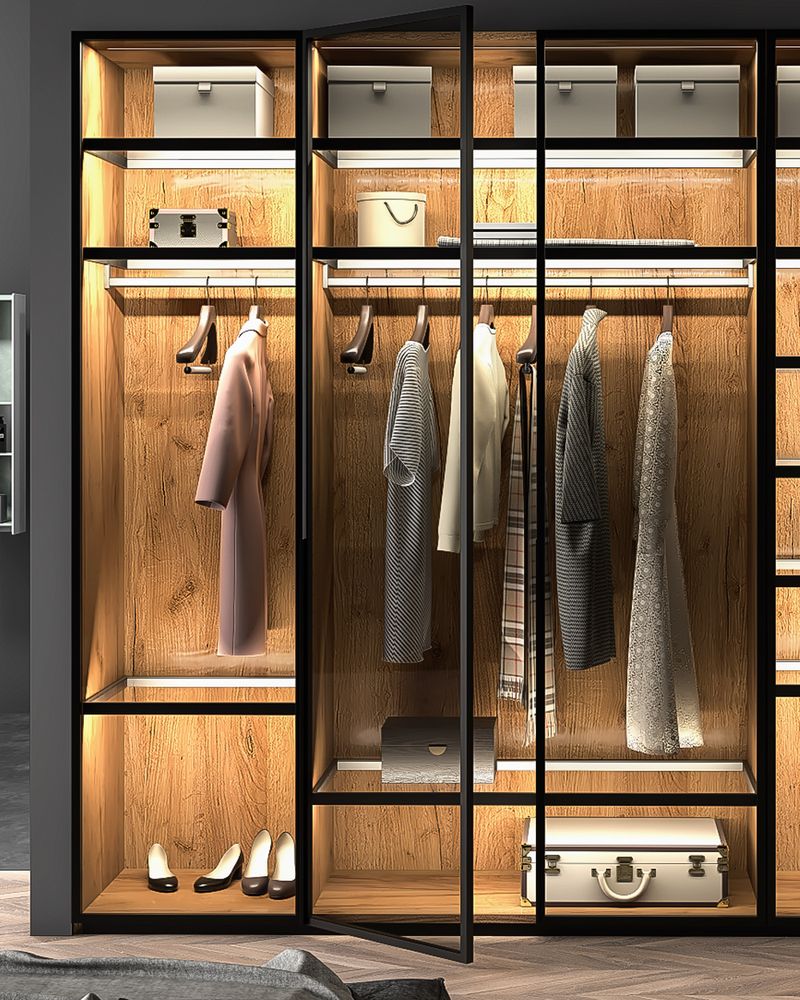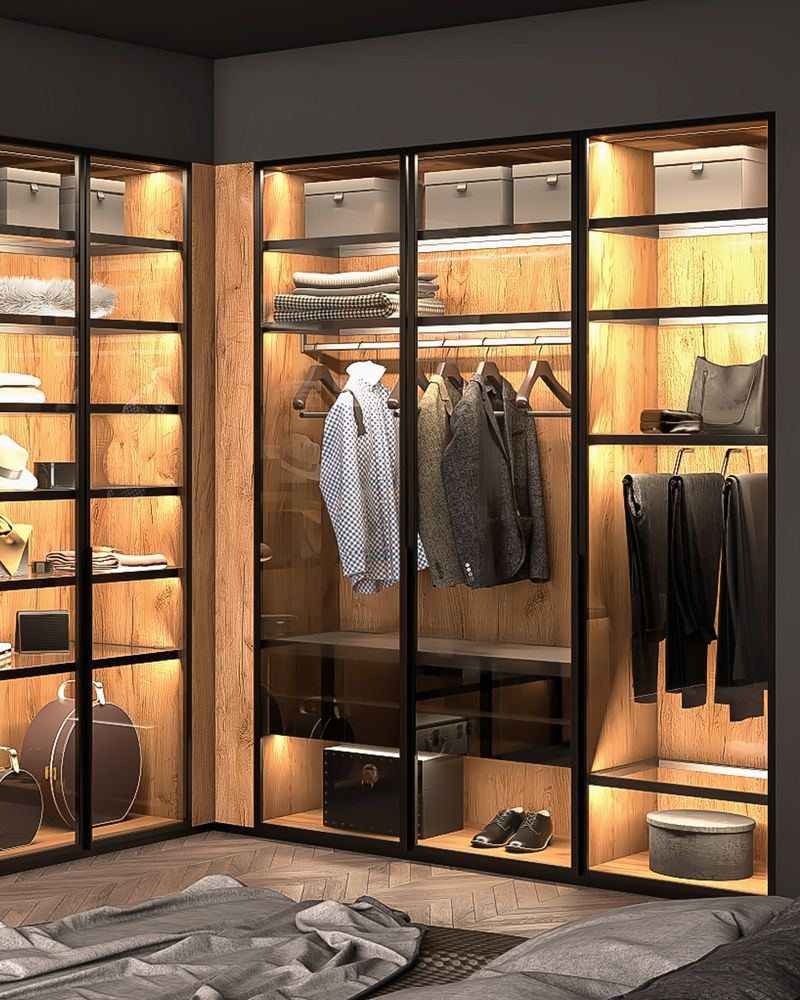 Glass with a natural mood
The Day & Night wardrobe is at the forefront of the design as it combines the quality of the wood with the glass facades. The glass door with a black frame modifies the function of the classic wardrobe where the objects are not visible. The interior of the closet is enriched with glass shelves framed in anodized aluminum giving the possibility of easy visual access to objects.
The Day & Night model, like all Mebel Arts furniture, adapts ideally to any space, as it is custom made for all our customers. It can be perfectly used as an excellent design library, exposing the books through its glass facades.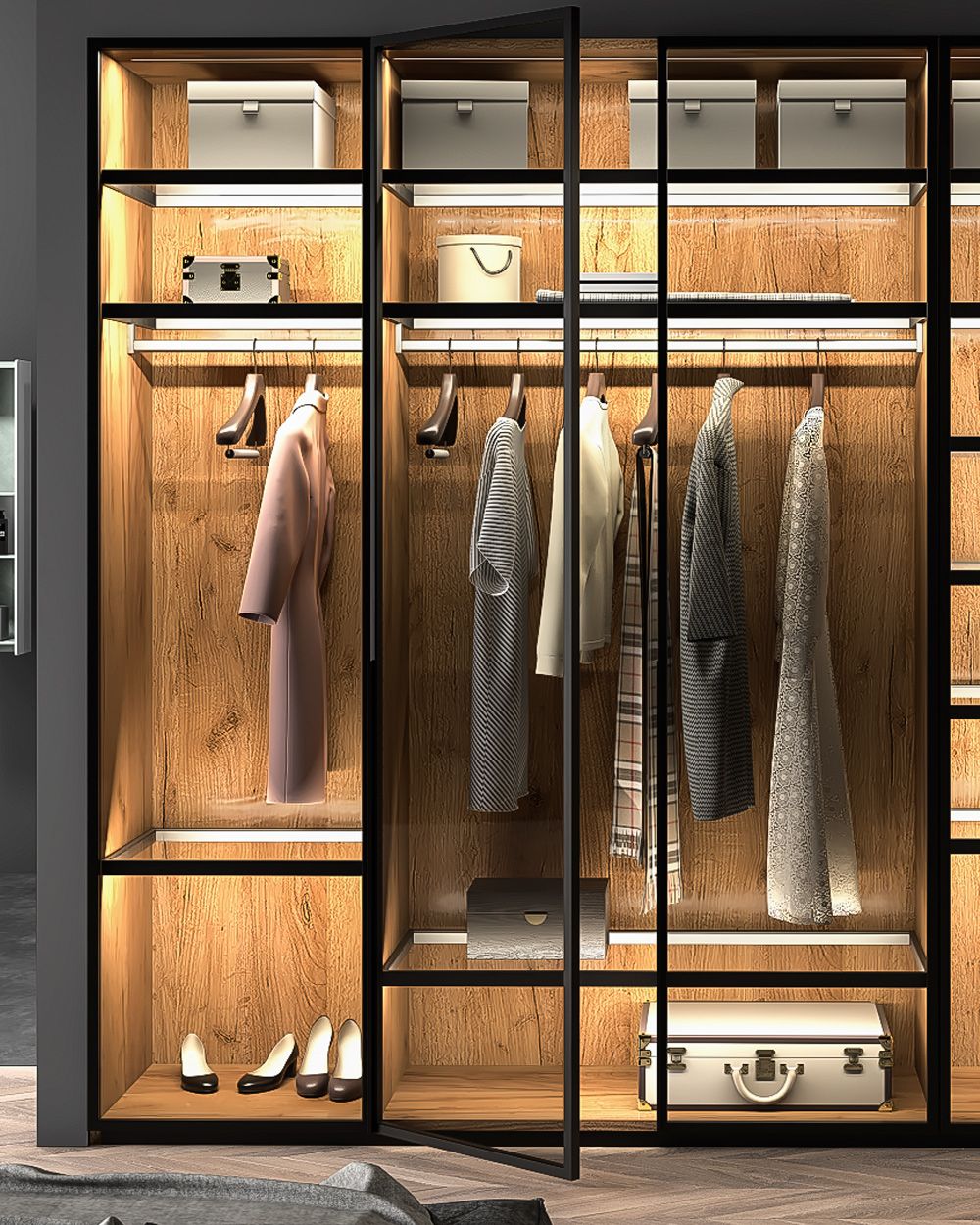 Day & Night Glass
The anodized door frame in combination with the transparent glass make the wardrobe with a unique style where glass is its dominant element. The glass doors give the feeling that they are flying since they are based on an innovative hinge that despite its small size gives full functionality to the construction. The hidden hinge is fully adjustable in three directions and incorporates a soft close mechanism for soft closing of the doors.